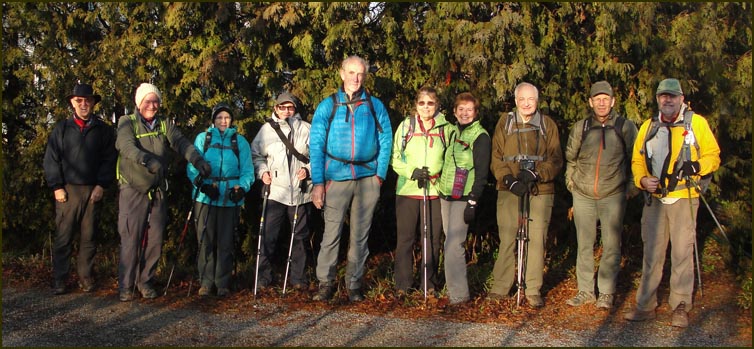 Hikers; Case; John; Carol; Anita; Michael; our leaderKaren Nourse; Christine; Andy; Steve
and John Nourse.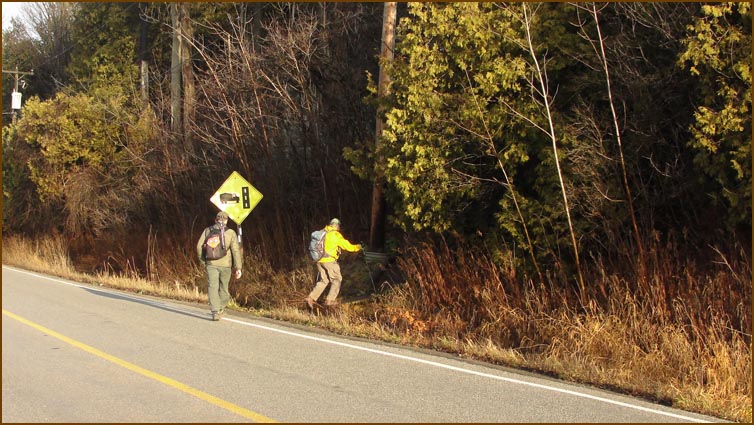 After 75 m we left the road and climbed a cliff on the right.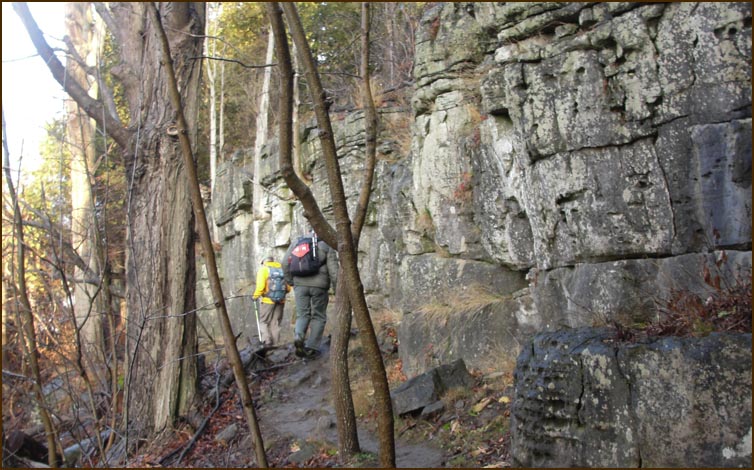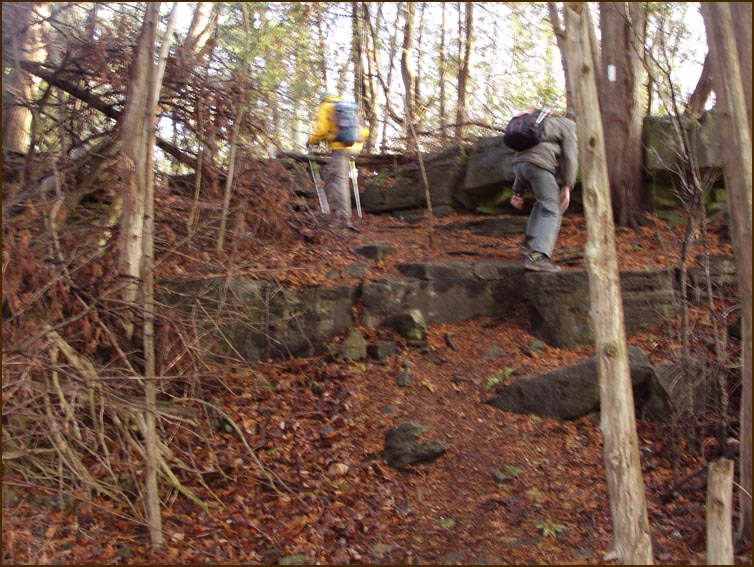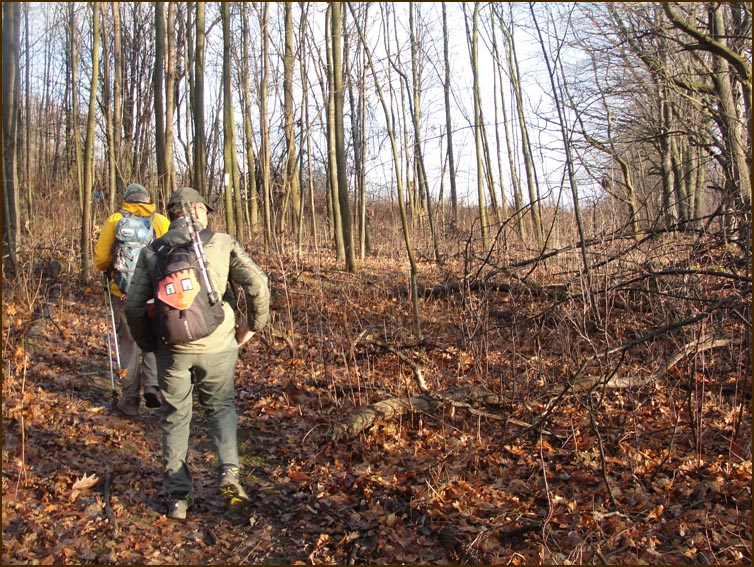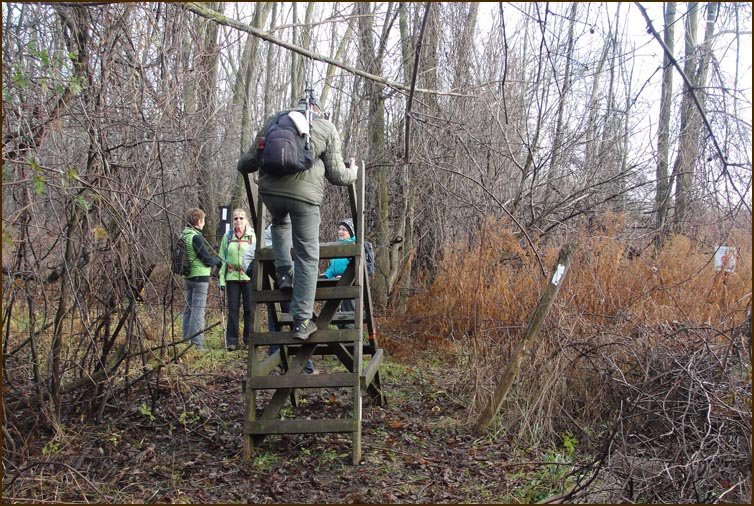 We climbed our first stile .....

Ducked under our first tree branch .....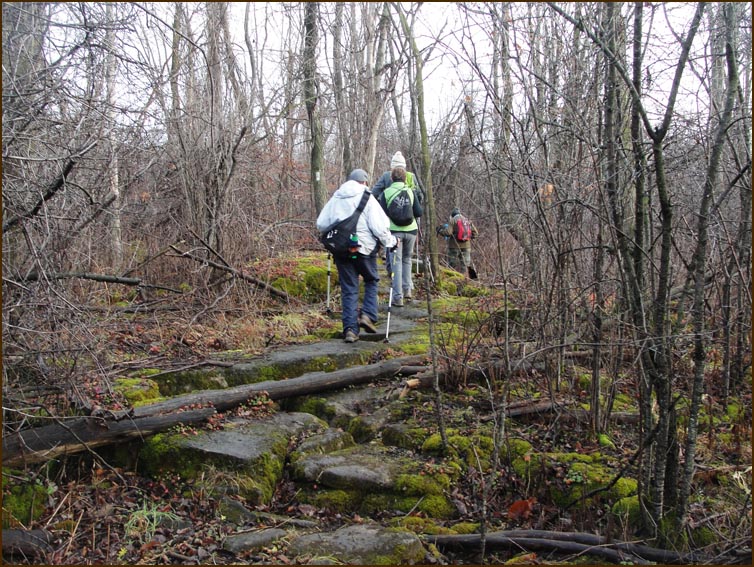 carefully traversed our first slippery rocks ....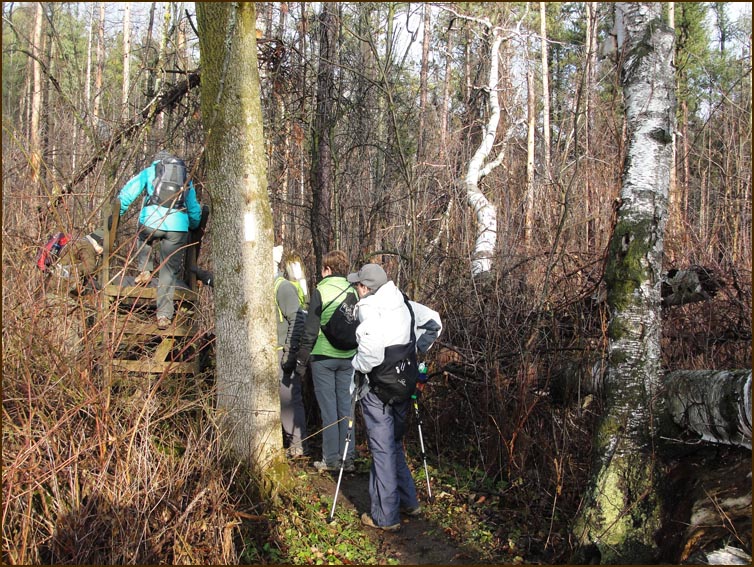 climed our second stile ....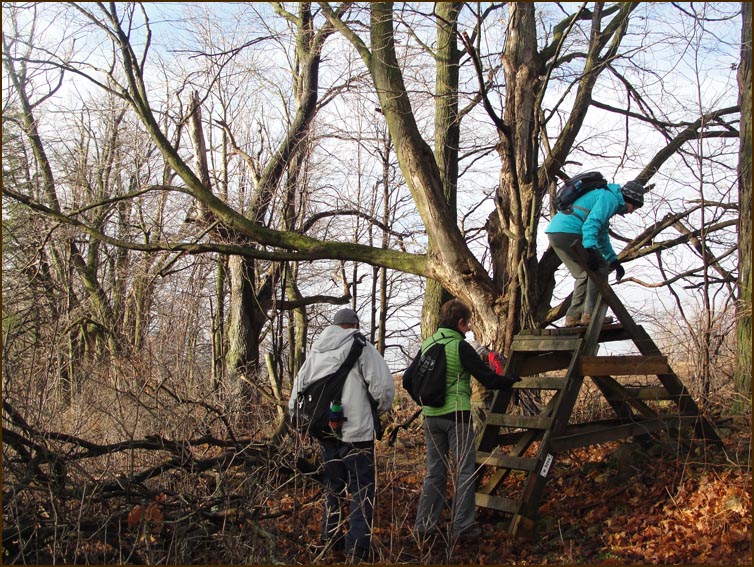 our third stile .....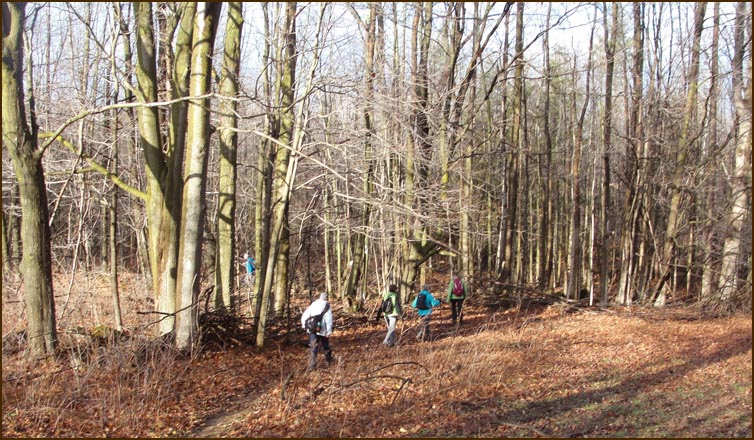 We hugged a field edge and passed through a young forest before climbing the side of a large drumlin. We followed a series of field edges to rejoin Fifth Line.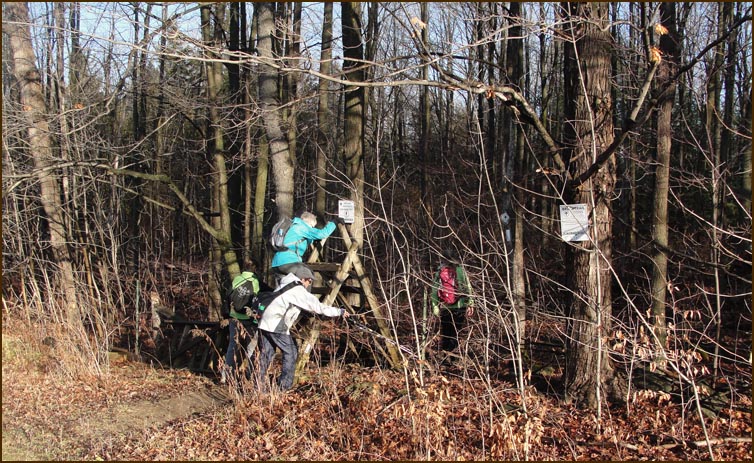 We then turned right and followed Fifth Line north for 900 metres, climbed another stile and turned into the bush.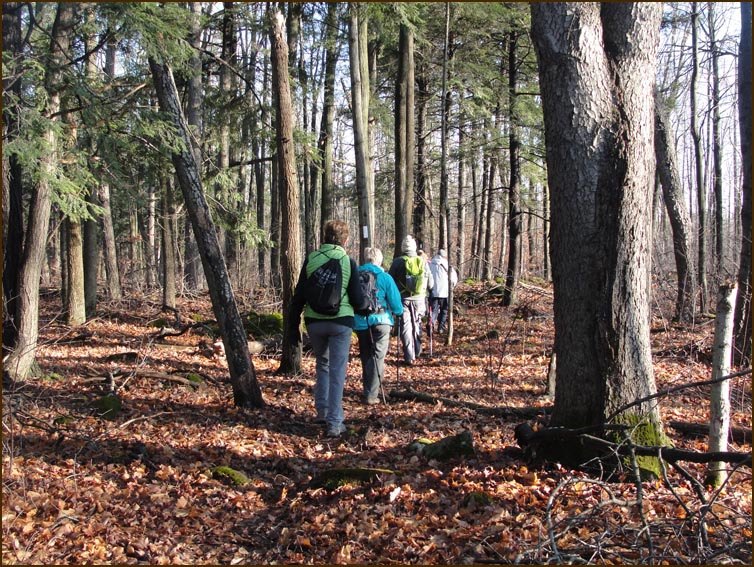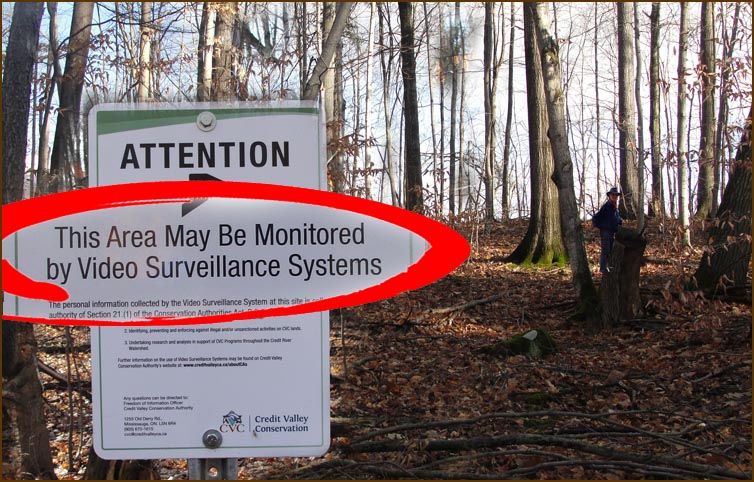 It was somewhat disconcerting to come across this sign after having just taken a much needed 'bush break'.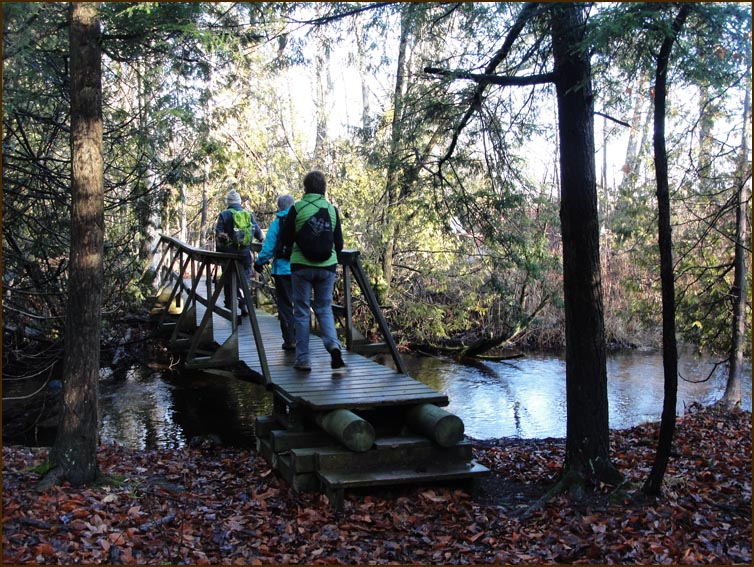 We then crossed a creek and after skirting the edge of some cultivated fields we crossed a swamp on another very slippery boardwalk before reaching the Sixth Line.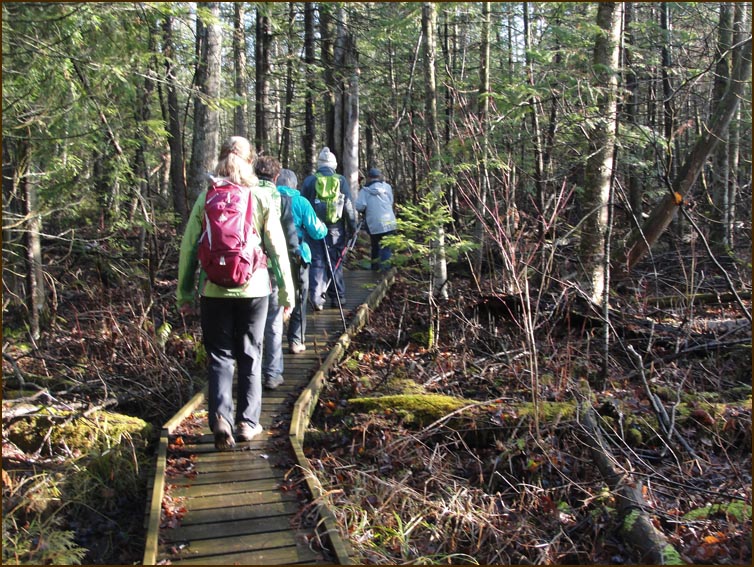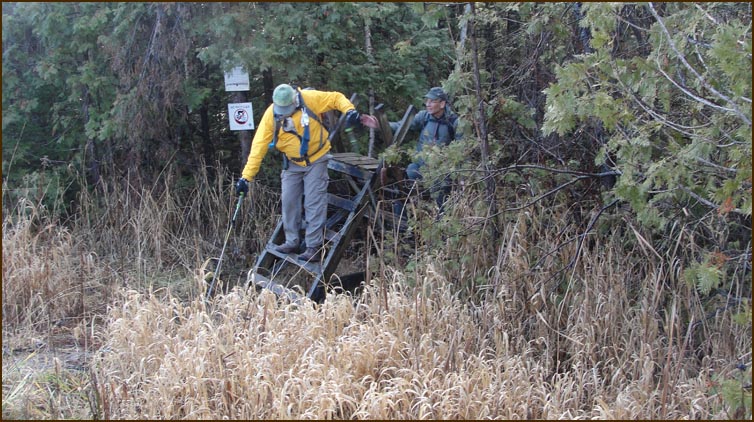 We turned left along the Sixth Line to Highway 7.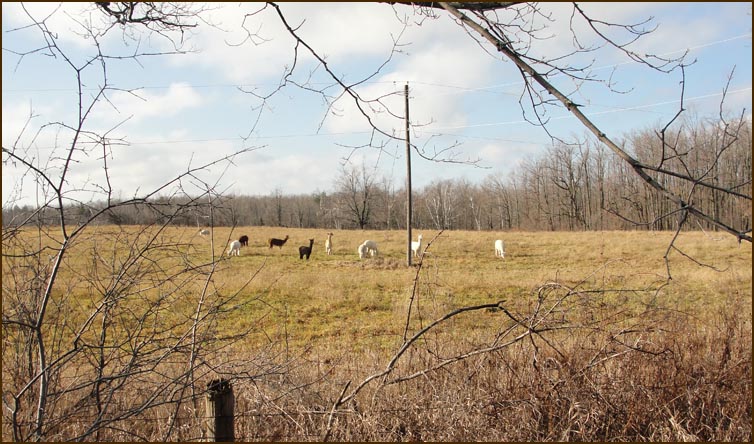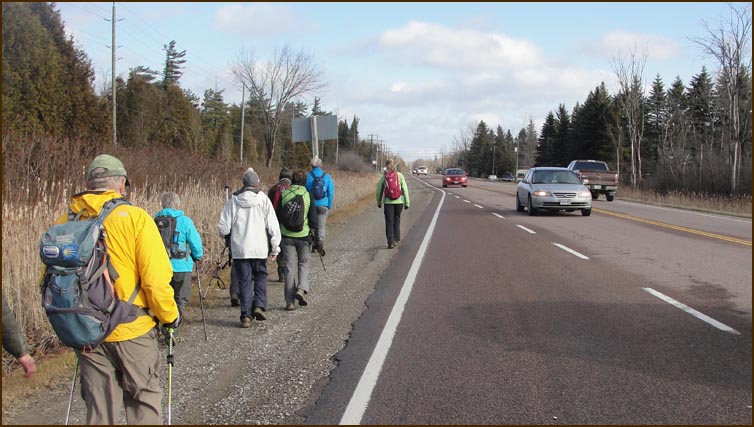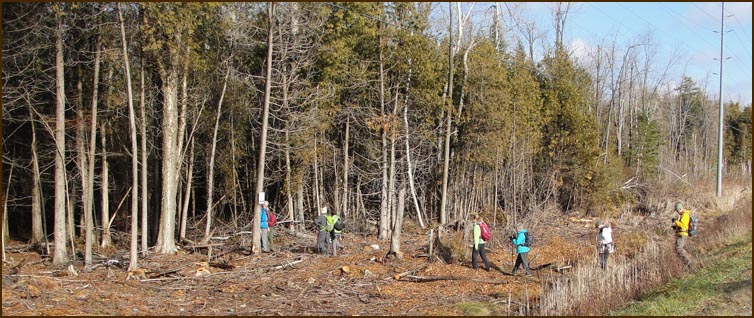 Highway 7and turned right and followed the road for 700 metres.
We then turned left into the bush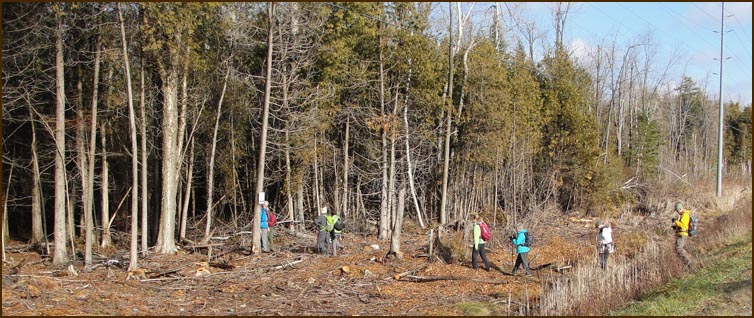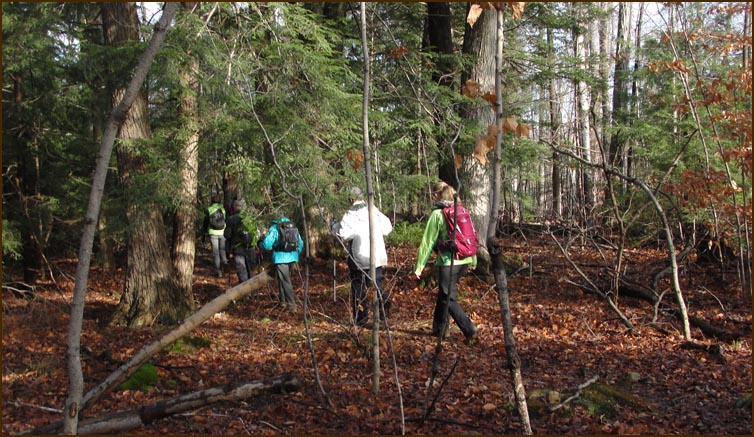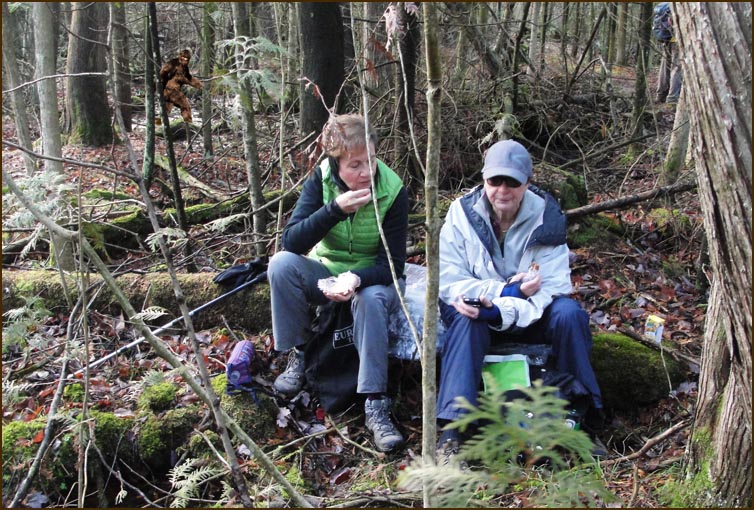 Snack Time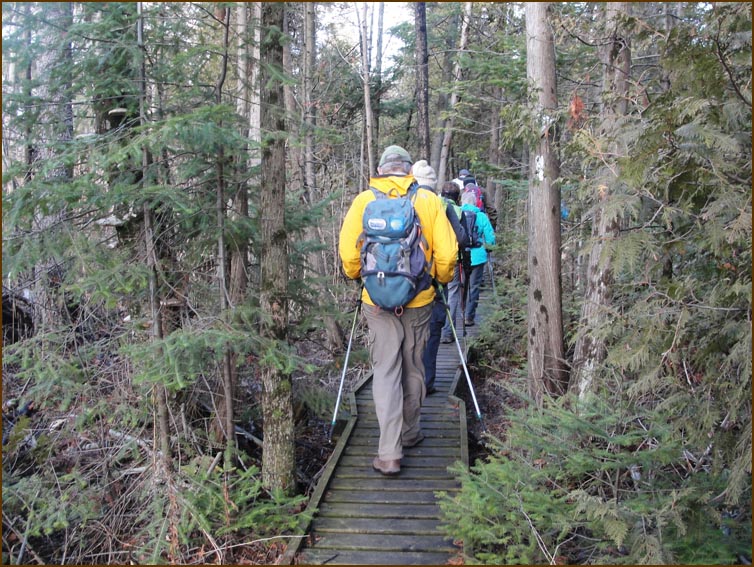 We followed a 250 metre board walk, still very slippry, to the high ground of the Scotsdale Farm.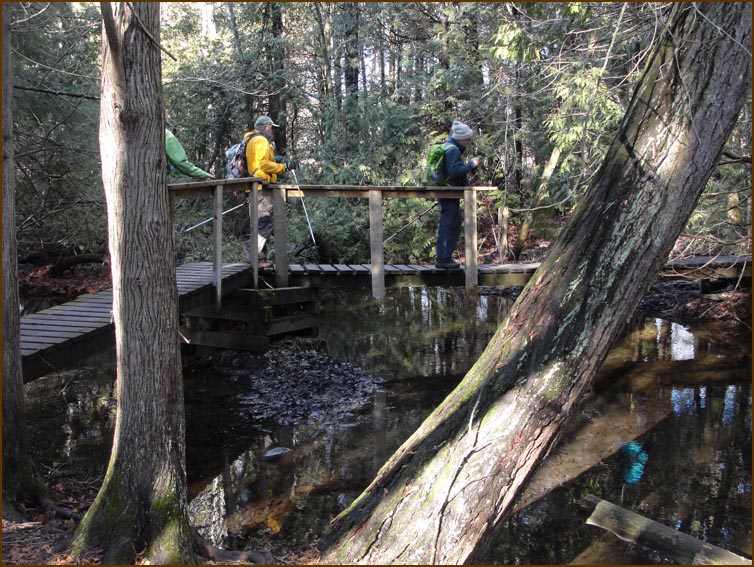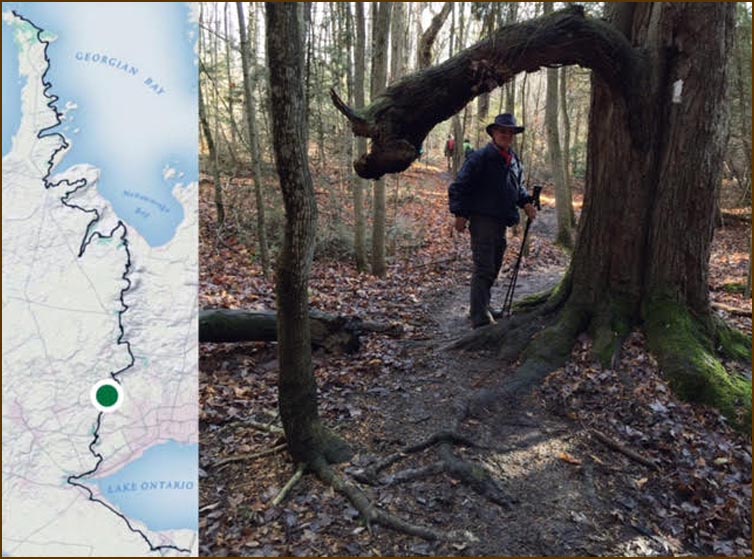 This picture was taken by Karen Nourse with her phone utilizing the Bruce Trail app to showthe location of the picture. Isn't technology great?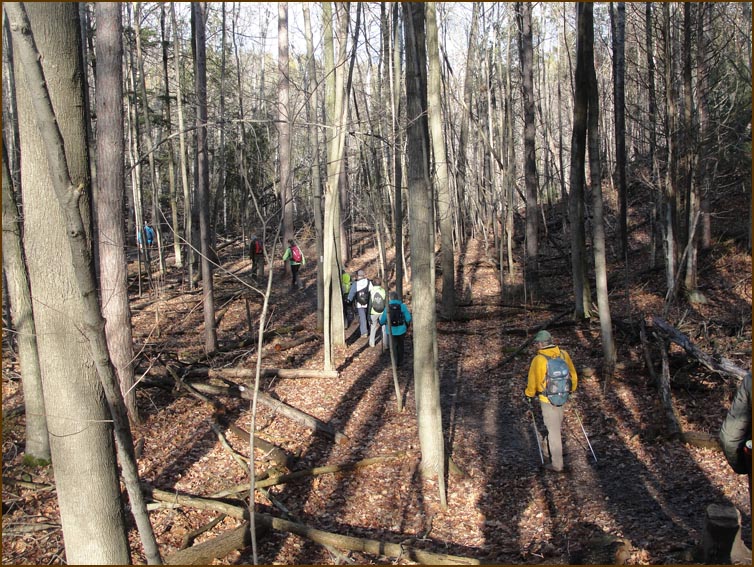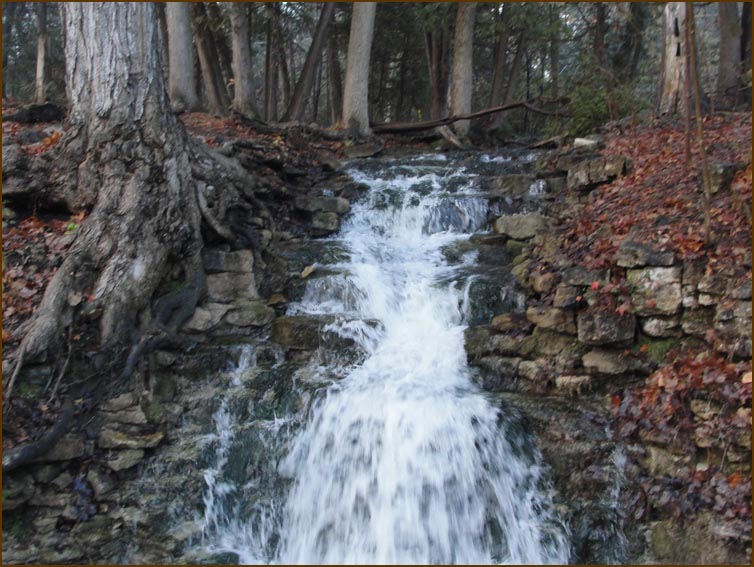 We crossed the Eigth Line Road Allowance and followed Snow's Creek north to 27 Sideroad where the cars were parked.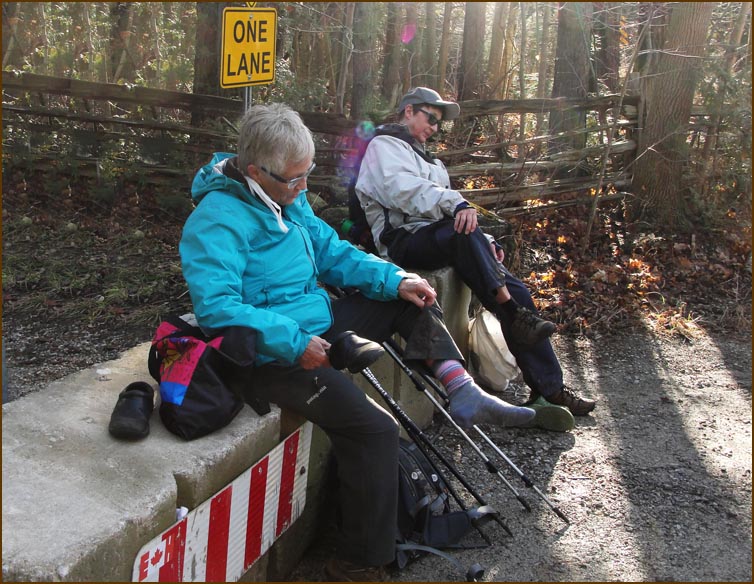 "AHhhhhh ...."