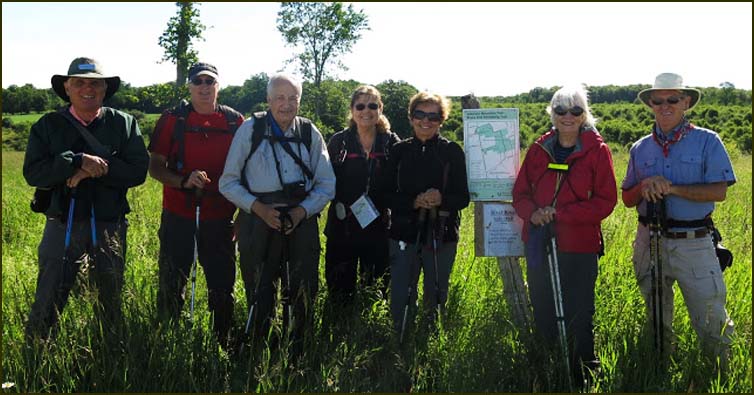 Richard, Steve, Andy, Karen, Christine, Helgy and Case.
Ann Giles joined us on this hike and took the picture.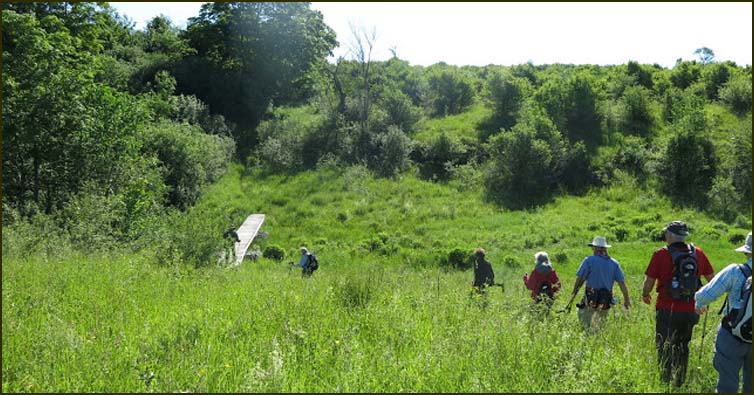 We continued northeast to the escarpment edge. The views for next 2.5 km over Georgian Bay were magnificent as we hiked along the scarp edge though the mixed cedar and hardwood forest. We passed part of the Meaford Land Forces Training Centre.
We continued past the National Defence property where the dust of tanks manuvering could be seen off in the distance.

We then headed south to St. Vincent-Sydenham townline. We continued for 5.7 kms on the road to the end of the hike and drove home.