We hiked to and viewed the lookout at the brink of 30 m high Eugenia falls.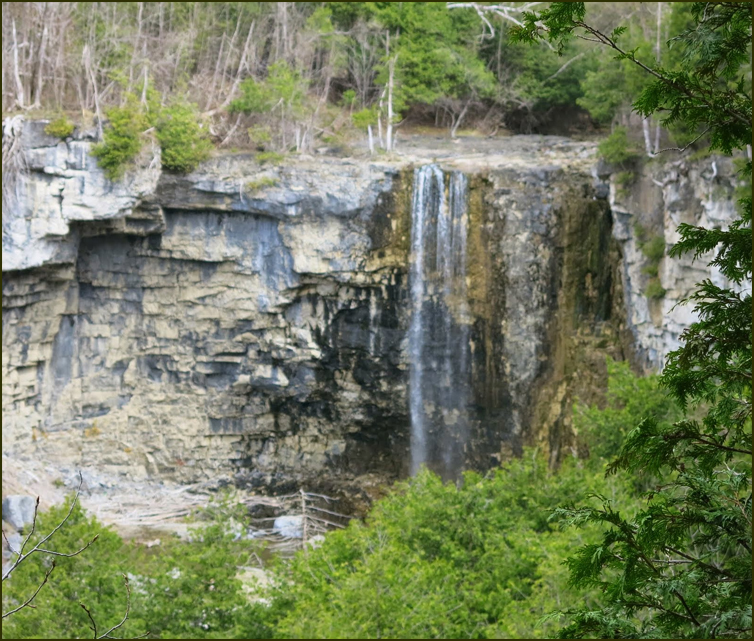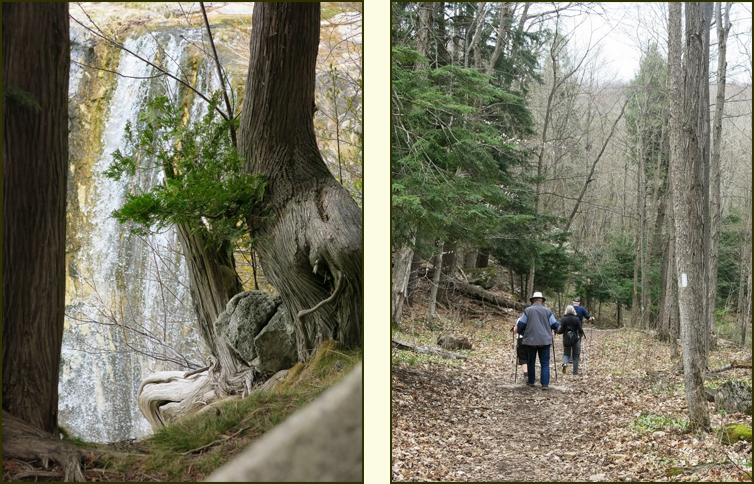 From the lookout we hiked along the ridge high above the Beaver River passing the end of the Eugenia Side Trail. We then descended gradually through a thick cedar cover and crossed an old cart track. We then climbed to a singular lookout that affords breathtaking views up and down the upper Beaver Valley. The lookout is a large till cone, a "kame" created by the plunge pool of an ancient intro-glacial waterfall. We then hiked down to the Lower Valley Rd and followed it left a short distance across a wetland


"Hey Case, you missed another blaze." The hiking group has suggested that when Case takes the lead he might do better with a white cane ......
We kept to the left and hiked up and along forested high ground and then descended to a new bridge over Rock Mills Creek.

We continued through more forest and climbed out of the creek valley. We hiked along an open field and then descended to an old logging road into the beginning of a wide valley.
We passed the Hogg's Falls Lower Side Trail before entering and crossing a natural amphitheatre-like clearing. We then re-entered the bush passed the southern entrance to the Hogg's Falls Upper Side Trail.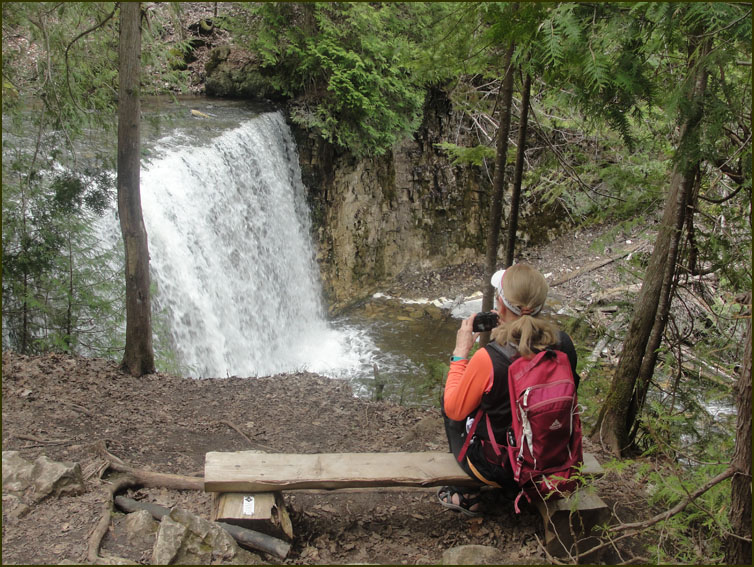 We turned right on the road and hiked for a km before reaching a bridge of the Boyne River. We then turned north onto MNR property. We hiked the high ground along the west side of the Boyne River system on a long crossing of beautiful, rugged wilderness terrain. With the sound of falling water we continued north crossing above two beautiful cascading waterfalls descending once to touch the river and then ascending again.

We left the mature hardwood forest of the western valley slope and climbed a high meadow at the top of which was great views across to Cuckoo Valley and north down the Beaver Valley towards the high eastern edges of the Escarpment. We then emerged onto Johnston's Side Rd and walked to our parked car.