Today's Hikers; Stephen; Ann; Andy; Micheal; John G; John N; Eric; Anita; Karen, our leader; Annette; Christine; Steve K; Helgy and Case.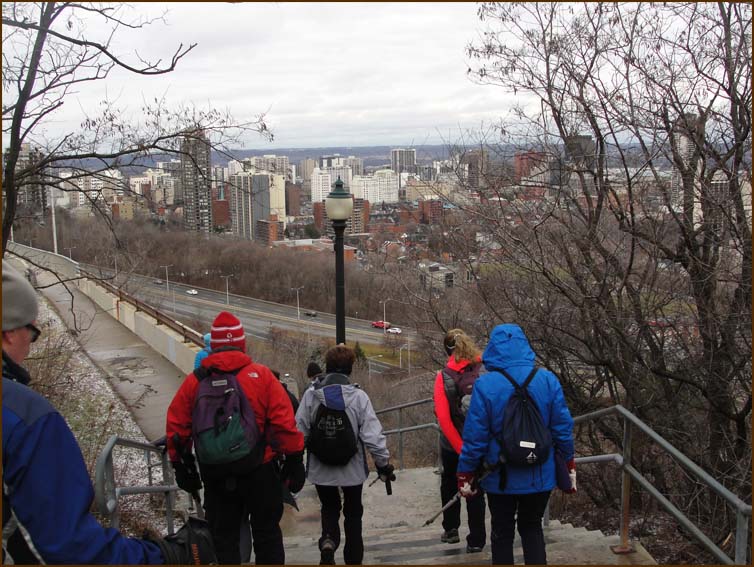 From the Sam Lawrence Park (Jolly Cut) Hamilton we took the access side trail to the main trail. We followed the Jolly Cut down a paved sidewalk over Claremont Access to the underpass under Arkledun Avenue,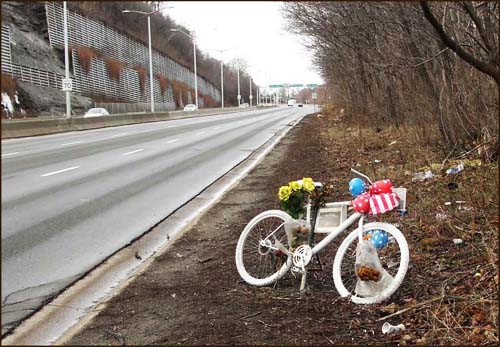 We came across a "Ghost Bike" on the Claremont Acess.
In memory of Jay Kennedy who was killed at this location.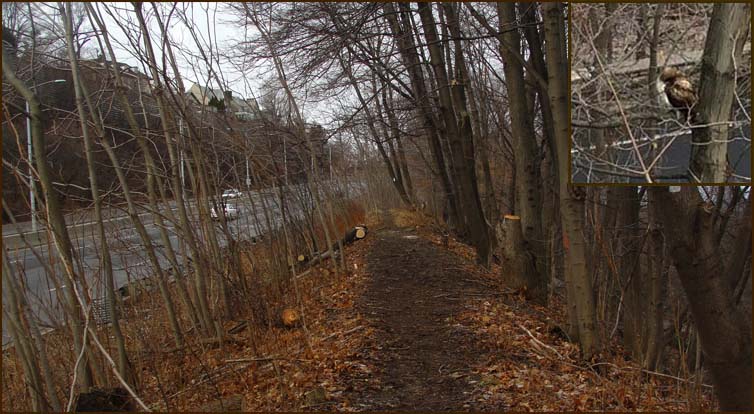 We gradually ascended a wooded ridge parallel to the Claremont Acecess and reached the sidewalk along the elevated road at the end of the James St. steps.
We were watched closely by a hawk from above.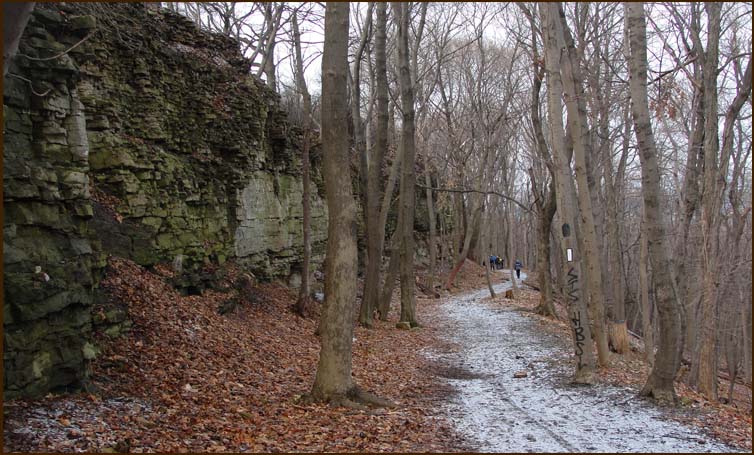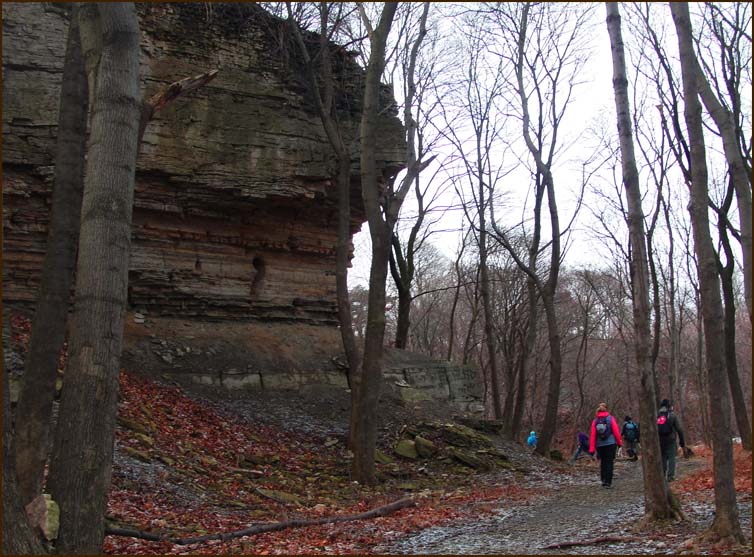 We continued along the the trail crossing Beckett Drive and continued around Reservior Park and crossed the Dundurn Steps.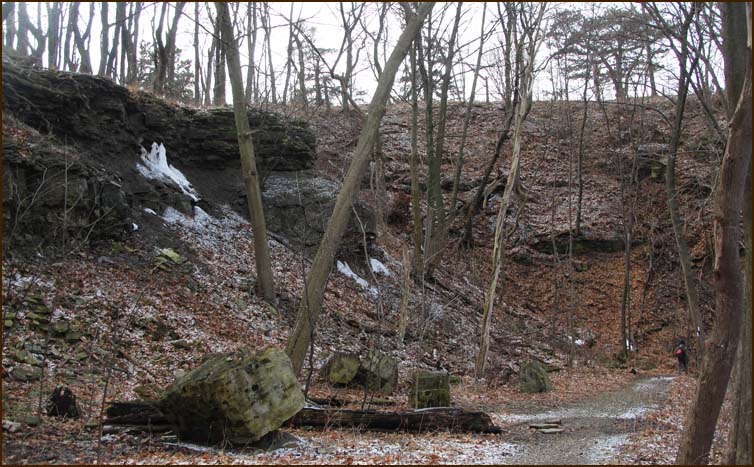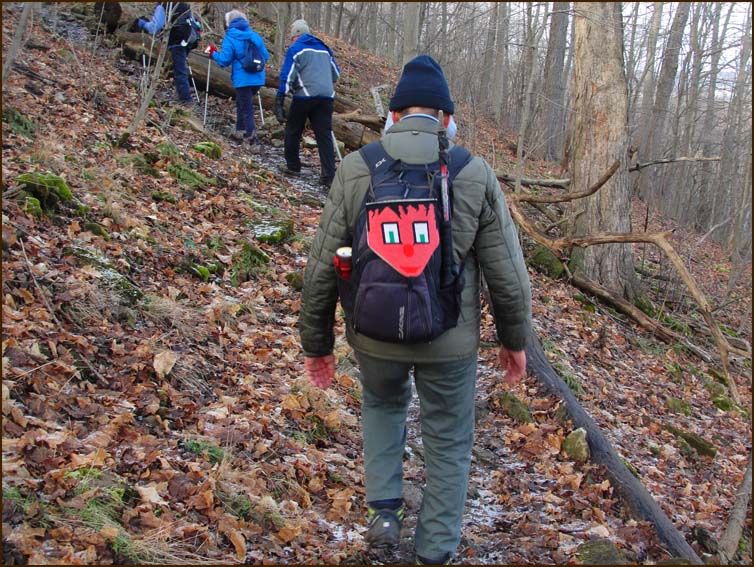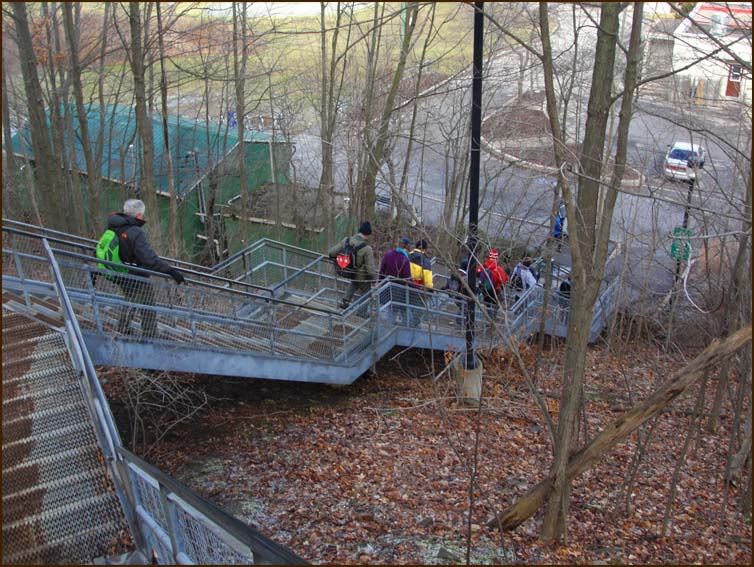 We climbed back into the woods above the Chedoke Civic Golf Course before reaching a set of metal steps which we descended to the golf club parking lot.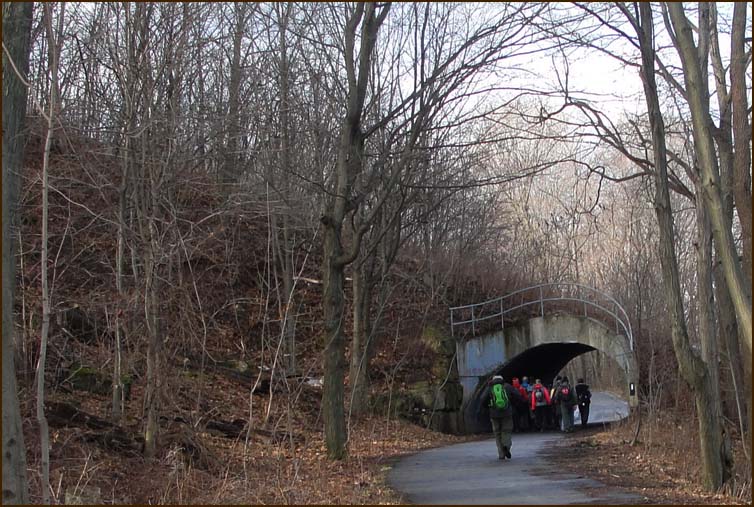 We followed the Chedoke Radial Trail.and entered the Iroquoia Heights Conservation Area and continued along the railway line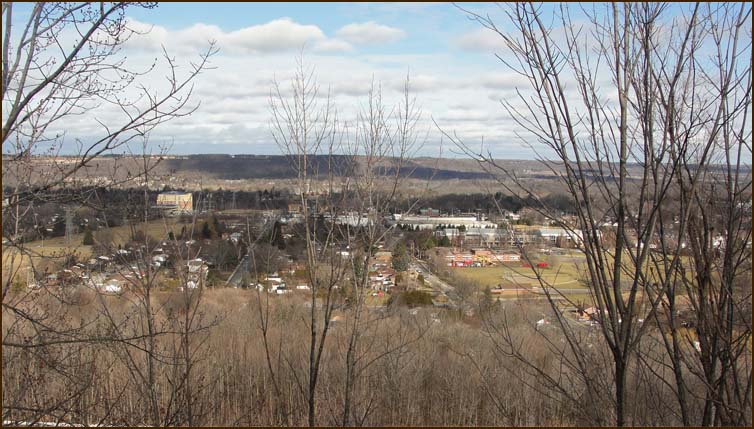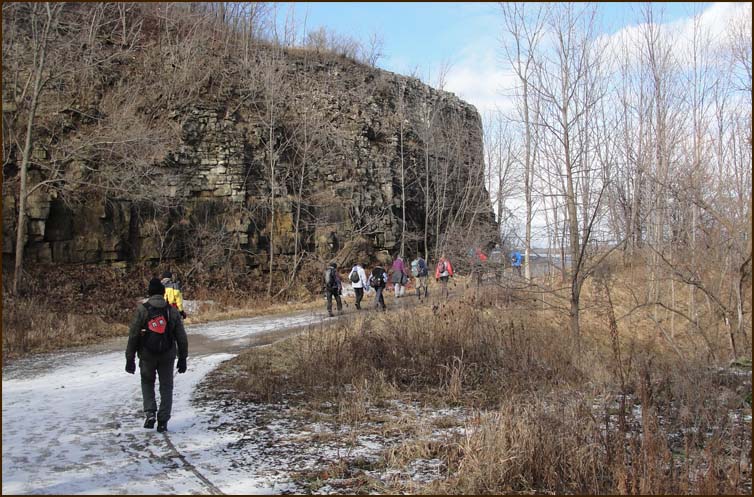 We continued along the railway line through woods and open meadows before crossing over Highway 403 on the paved footpath to Filman Road.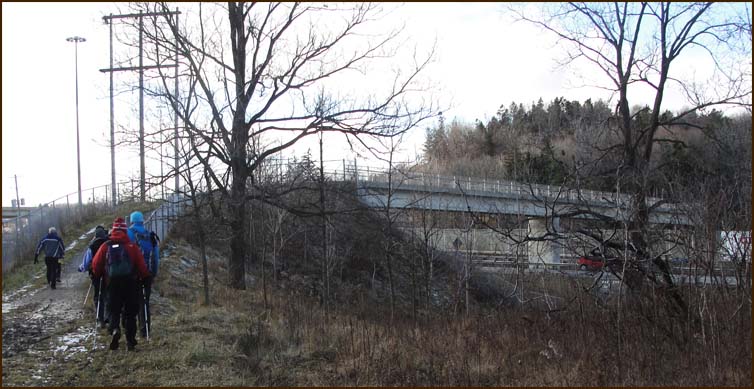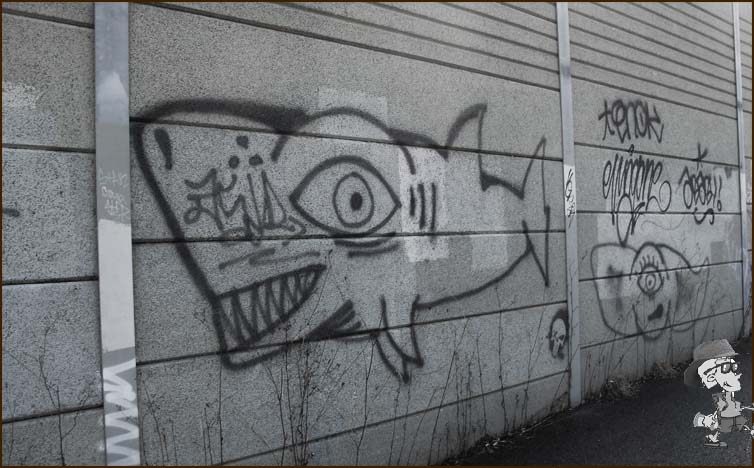 The Urban Artist.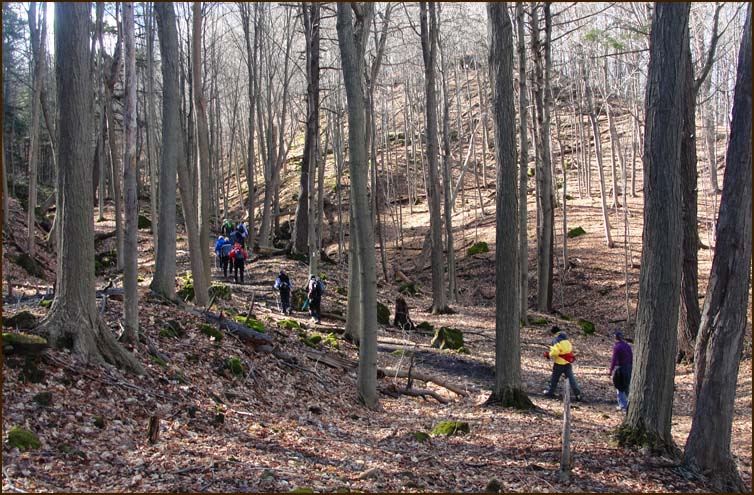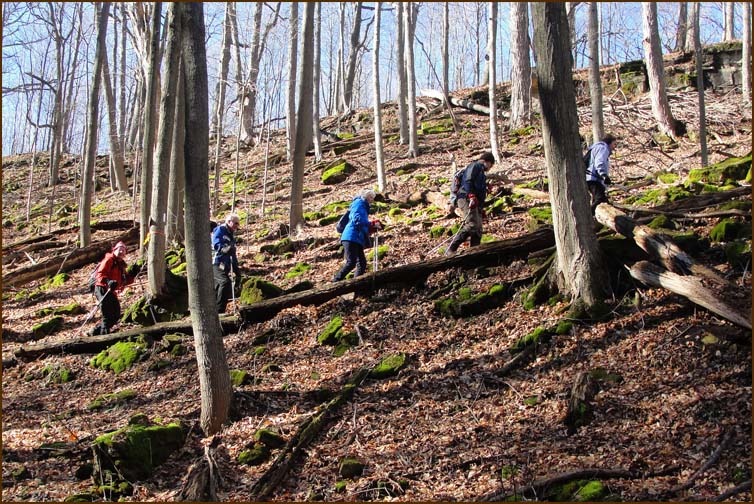 After crossing a bridge we ascended to the escarpment brow and then descended sharply to Wilson Street. We crossed the road and continued through a wooded and rocky area and descended to small creek before crossing Old Dundas Road.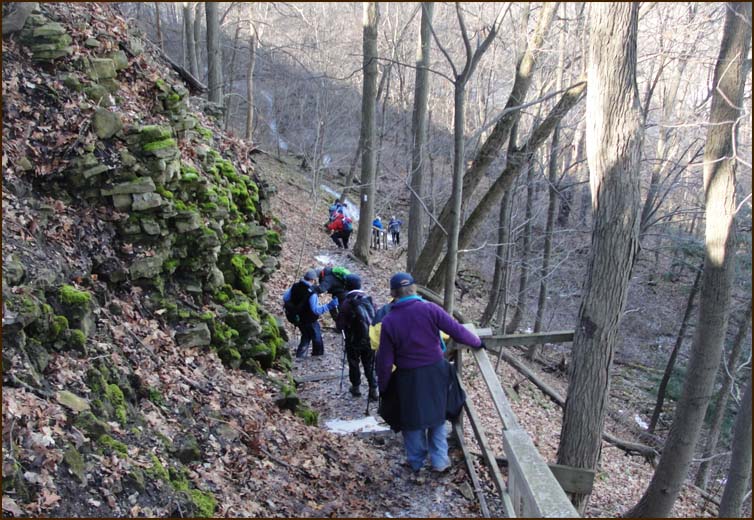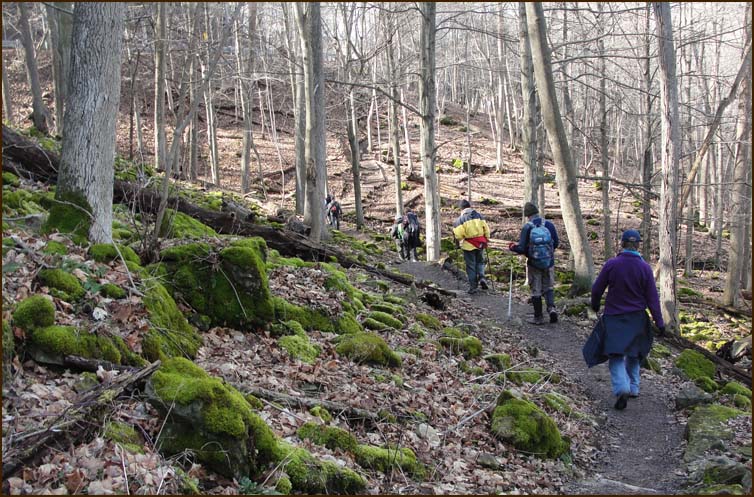 We followed the trail along Ancaster Creek to Sherman Falls.
We continued along the Sherman Falls Access Trail and back to our parked cars.