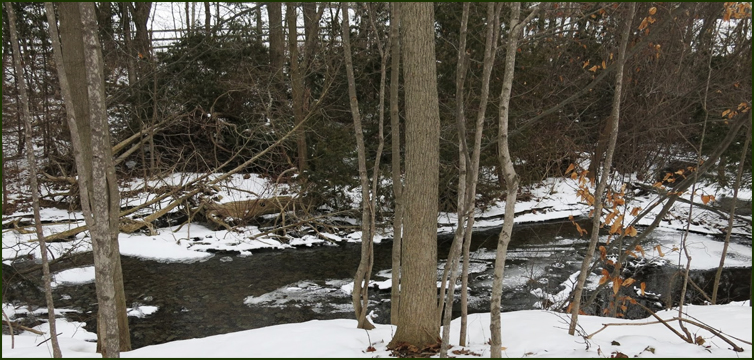 We crossed Derry Road and hiked along an old stone fence and then turned left along a hedgerow before entering a mixed woodlot. We continued to a 150 m boardwalk through a cedar swamp and then gradually hiked to a higher ground with farms visible to the right. We then passed the historic calcium pits. before turning to the left at Twiss Rd.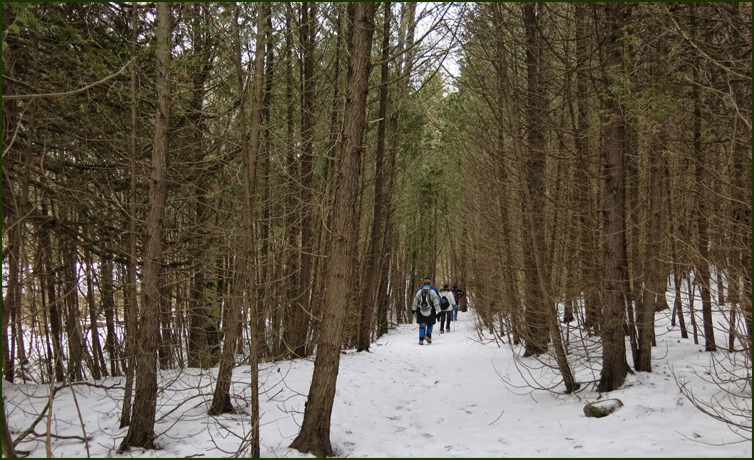 After crossing Twiss Road we hiked over a rocky outcrop into the Crawford Forestry Tract of Conservation of Halton continuing over rocky ground through the woods to Guelph Line.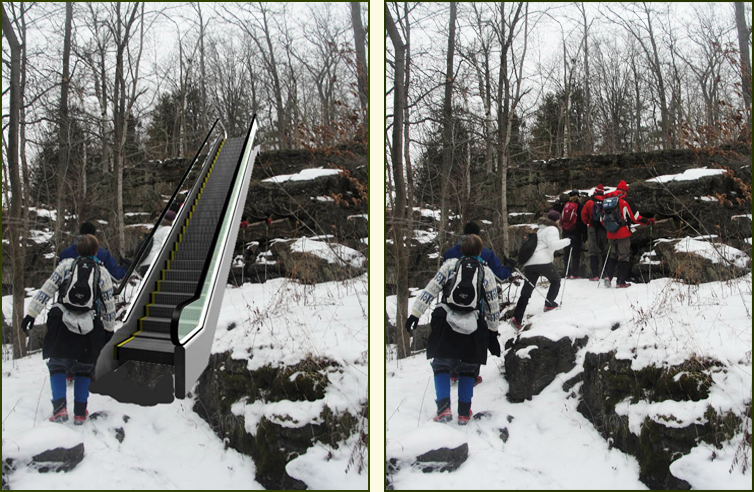 When approaching a rock cliff this is what you would like ti see ........ but instead .....
After crossing Guelph Line, we entered the Crawford Lake Conservation Area. We followed an old logging road and then turned sharply into the bush. After crossing a small boardwalk we climbed slightly and turned right to join the Conservation Area's Escarpment Trail.
For the next 1.4 kms we followed the Conservation Area's Pine Ridges Trail through pine forests and meadows as well as some deciduous woods. We then continued along the escarpment to a lookout at the rim of the Nassagaweya Canyon where we had our elevensies.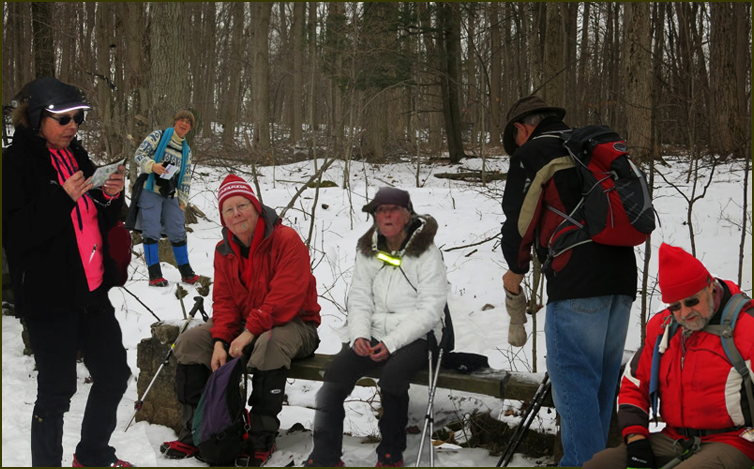 "White trail, blue trail, orange trail .... gosh this is confusing."
After leaving the lookout we continued along rocky ground near the edge of the canyon and then turned right to make the short, steep descent of the escarpment. We continued along the Walker's Line road allowance for about 1.3 km and then turned left to cross Limestone Creek, a much diminished descendent of the glacial torrents. We gently climbed the Canyon wall into the Milton Outlier to meet the Rattlesnake Point Side Trail which we took to the parked car.