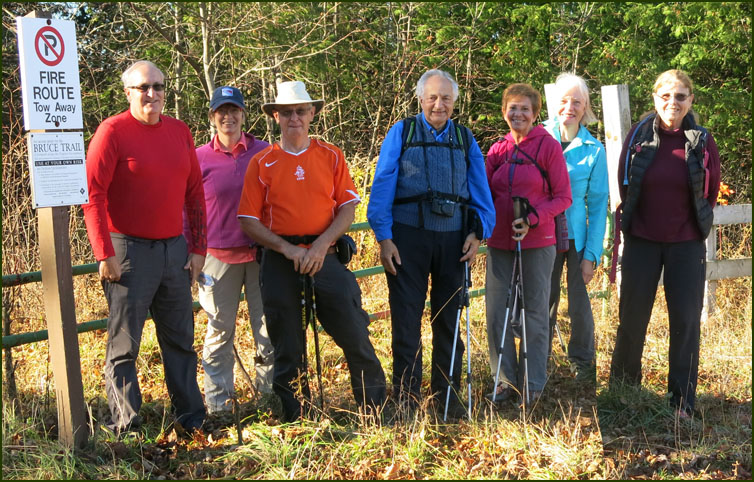 Todays hikers; Steve, Ann, Case, Andy, Christine, Helgy and Karen our leader.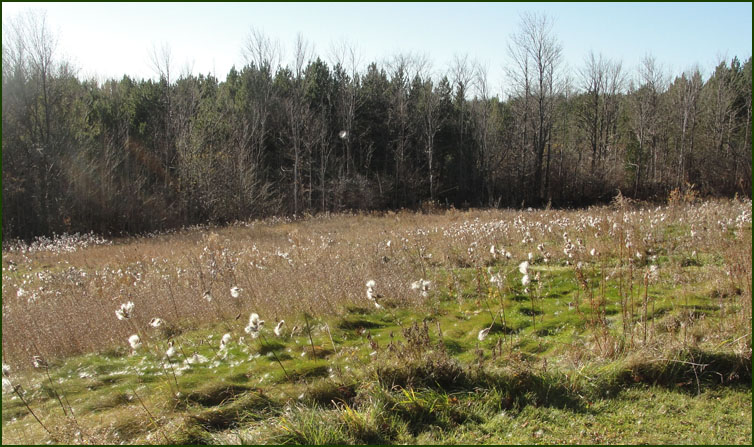 We left the parking lot and headed west about 50 m, turn left off the road following the
edge of the escarpment were came upon this field of Milkweed going to seed.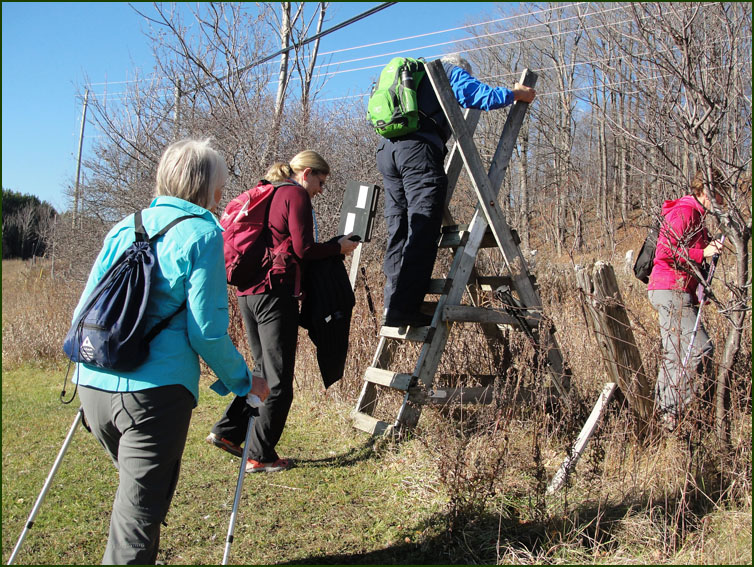 We soon came back out at Hwy 124 where we crossed the fence and the the highway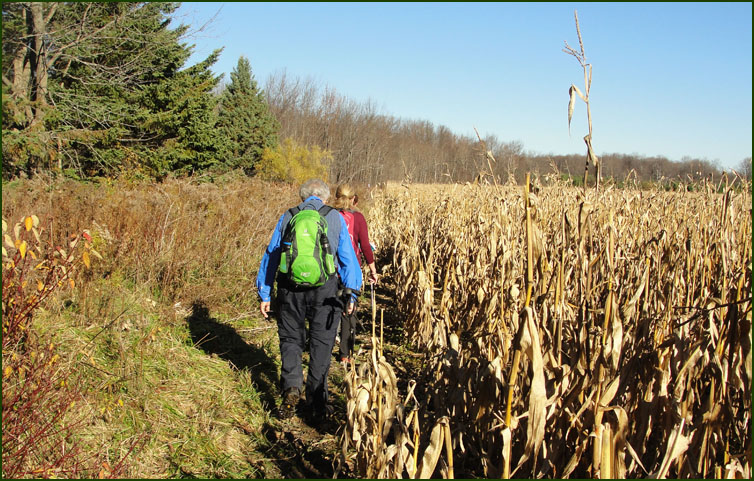 We hiked along the side of a cornfield then turned left into a hardwood forest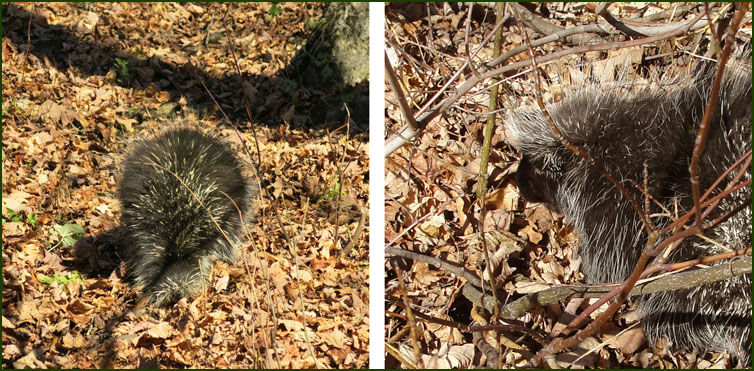 Here we met a local porcupine taking advantage of the good weather.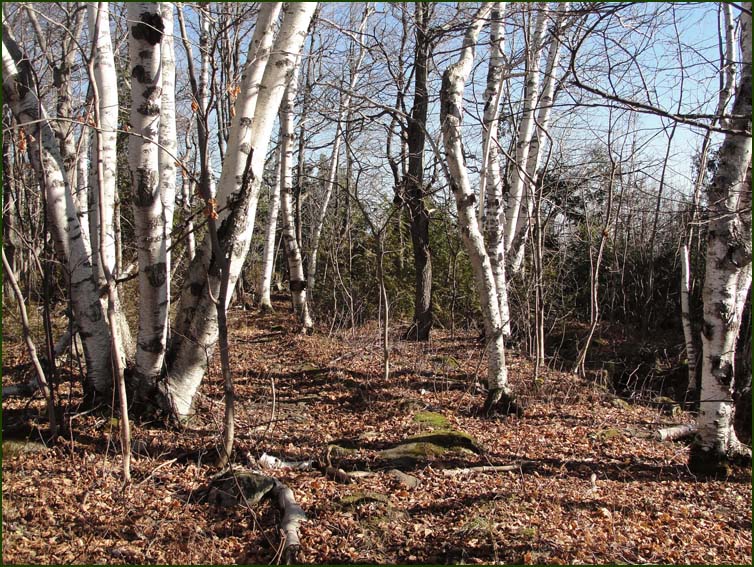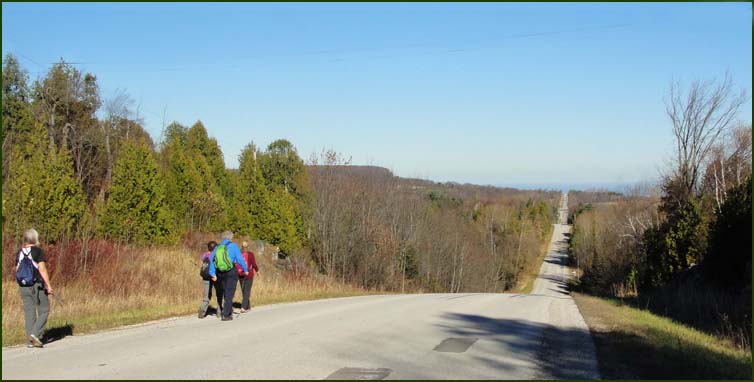 At km 32.7 the Trail turns right on to Concession 10 and we follow it for 2.5 km.
More pictures to come ....