Todays hikers; Karen, our leader, Andy, Christine and Case.

We struck out north from the cemetary for m 550 to the tiny community of Lavender
where the Blue Mountain Section actually starts.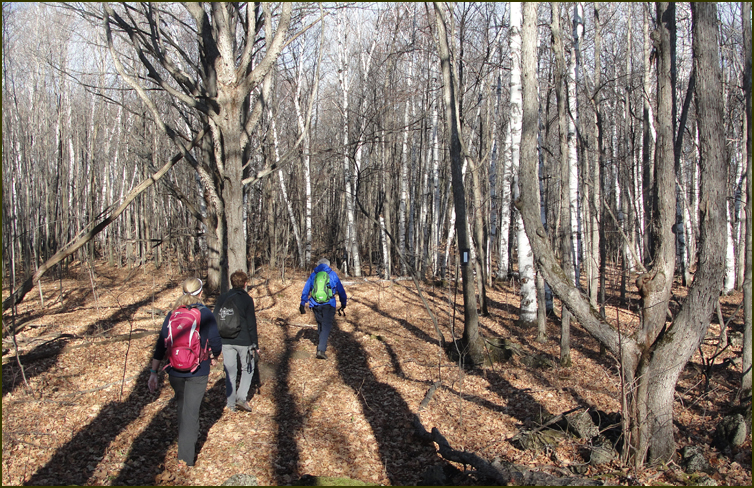 At km 1.4 the Trail enters the Noisy River Nature Preserve. Over the next 2 kms the Trail moves in and out of the woods and crosses pasture land to reach the escarpment edge and a senic outlook.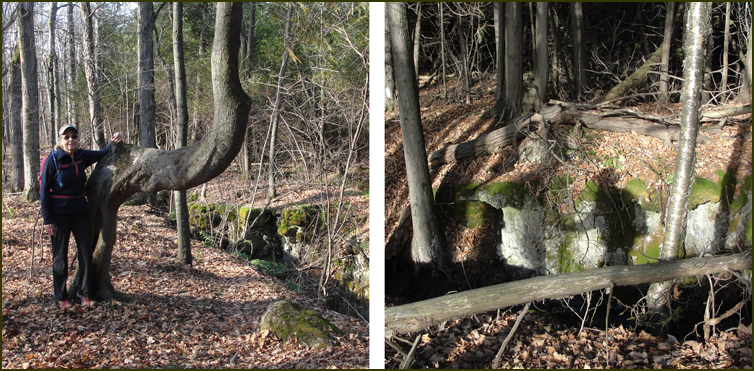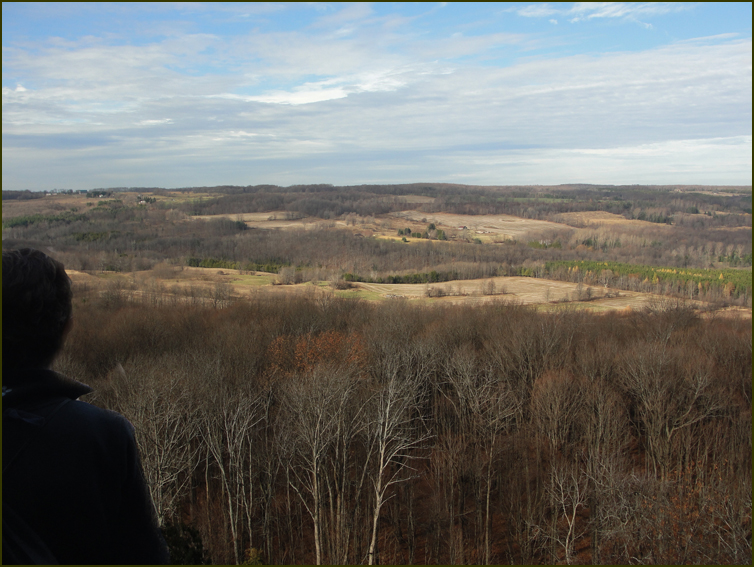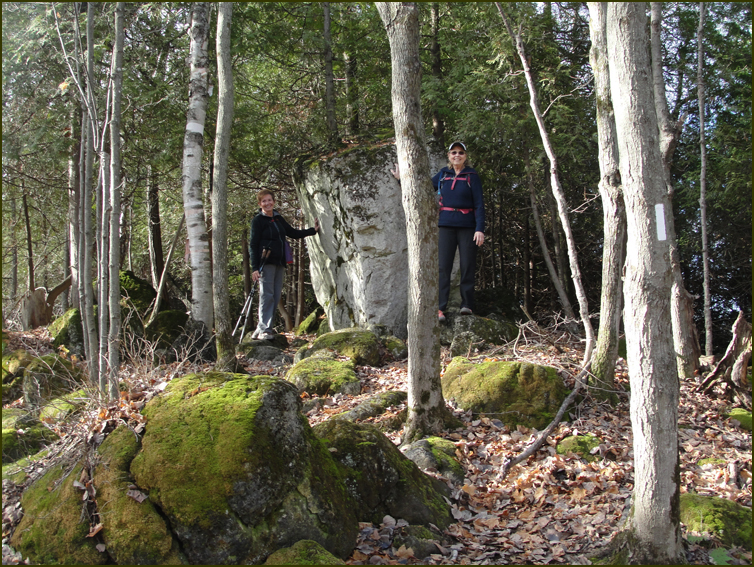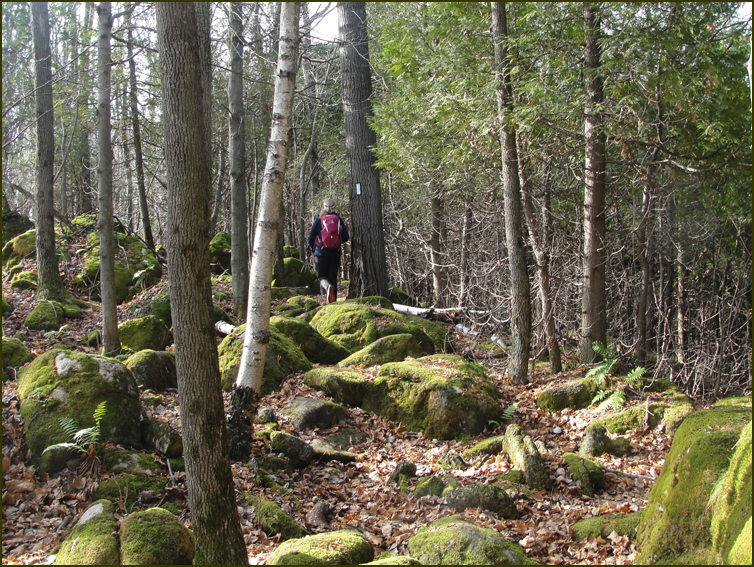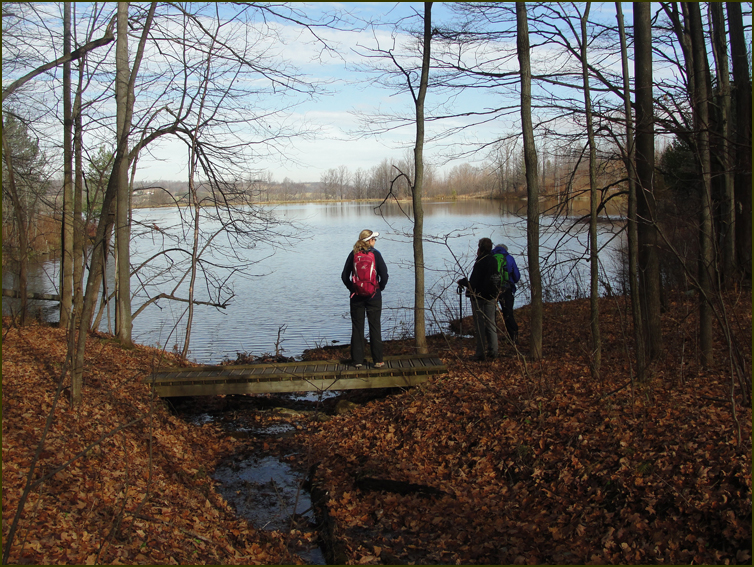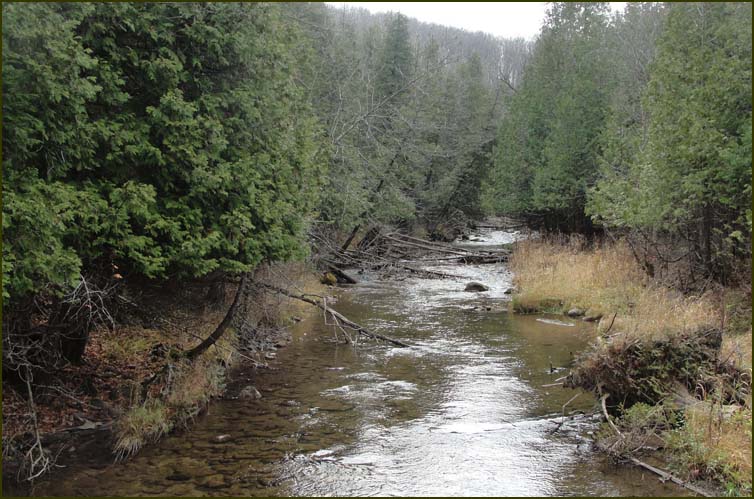 The Trail crosses the Noisy River where we begin the climb out of the valley. After a stop for elevesies we reach Simcoe Roadd 9, turn right for km 650 and turn left onto Concession 10.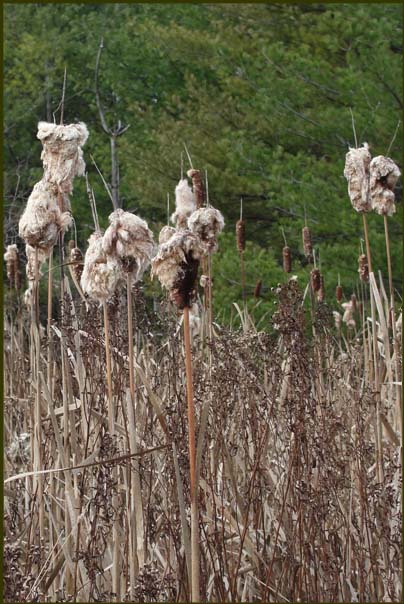 Cattails going to seed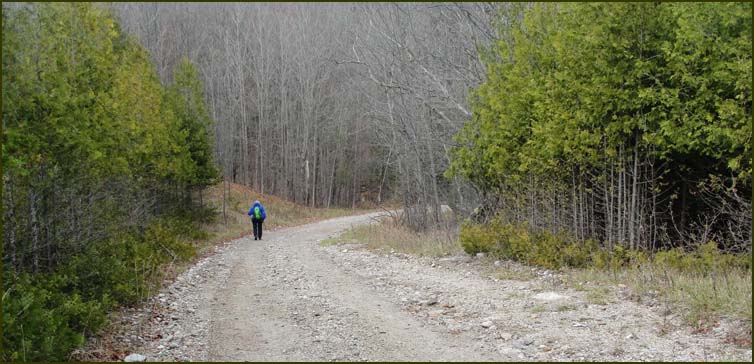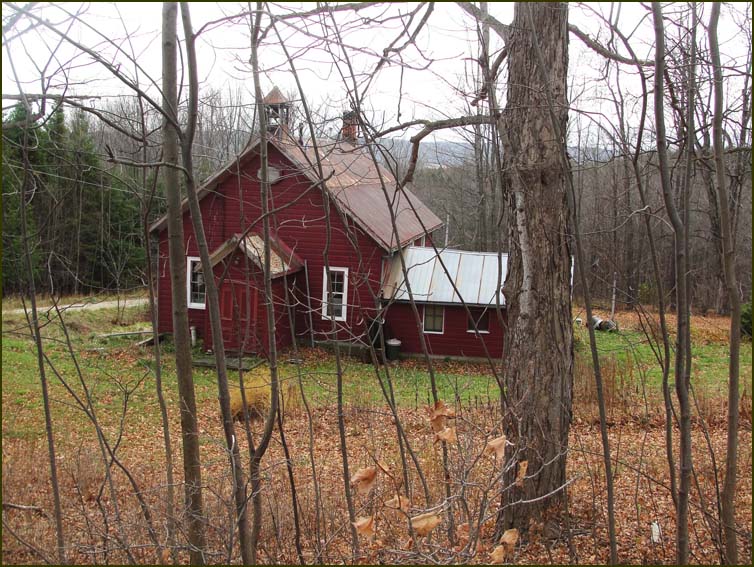 Refurbished School House at the corner of 6/7 Sideroad and 10th Concession.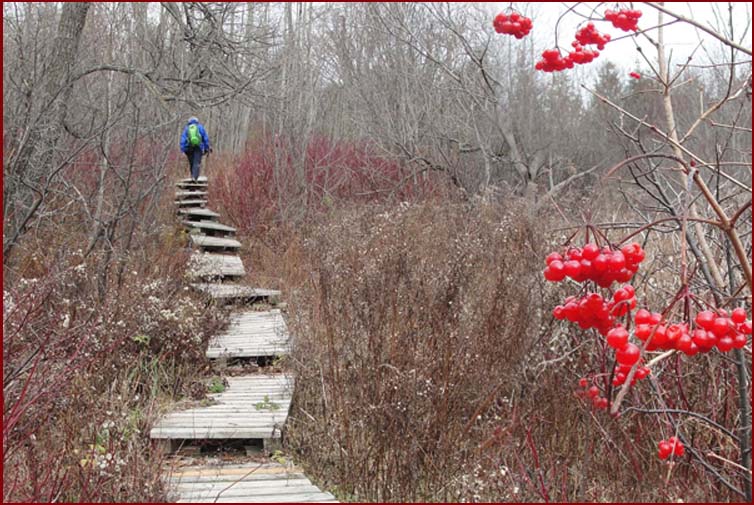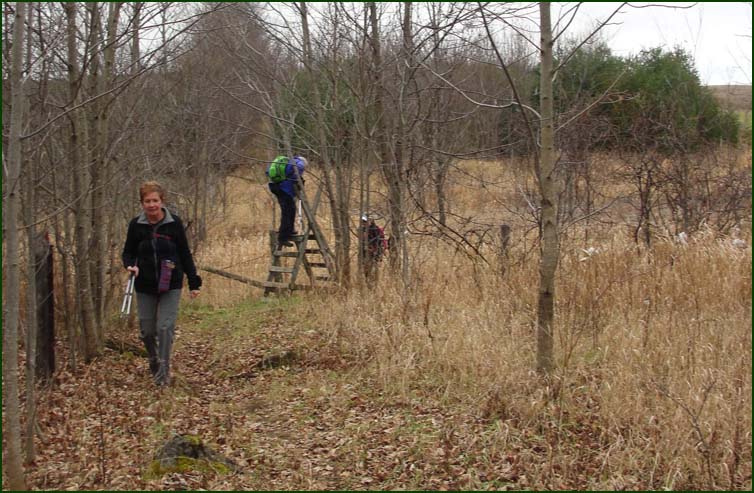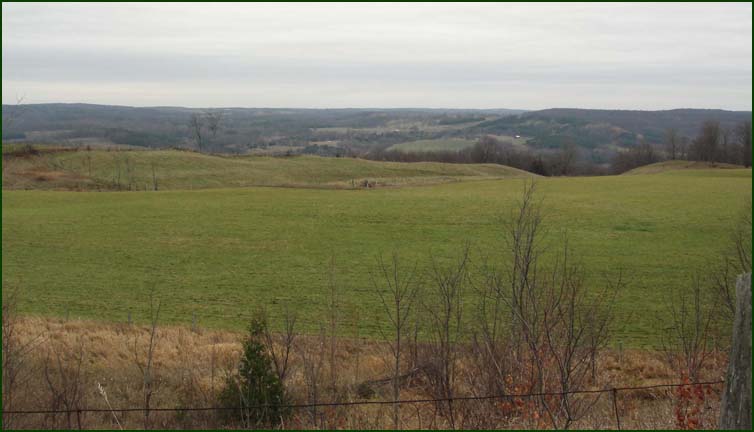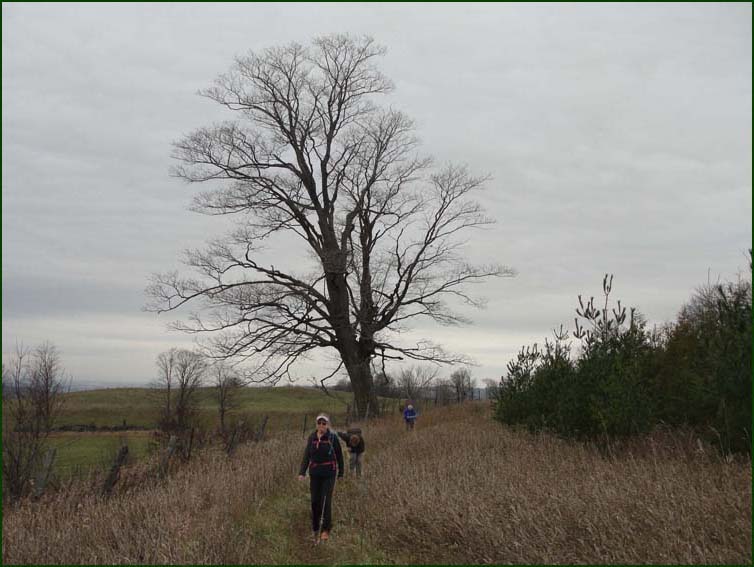 Hiker's Lunch ..............................Woodpecker's Lunch ....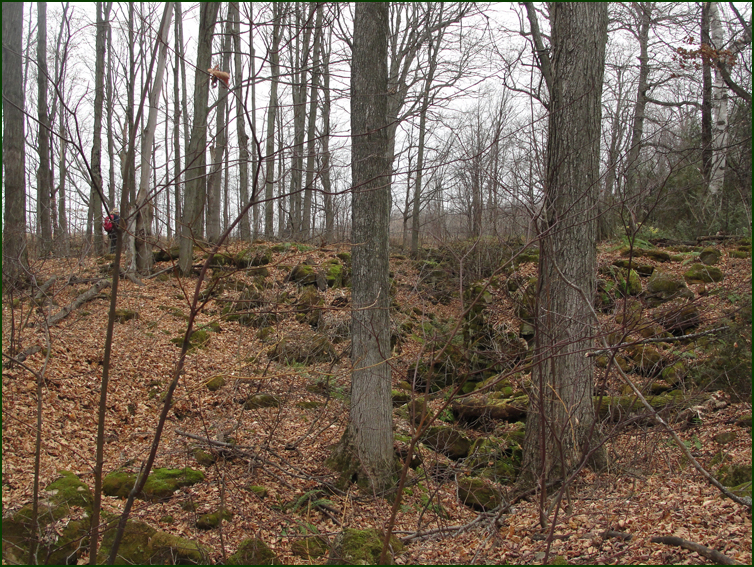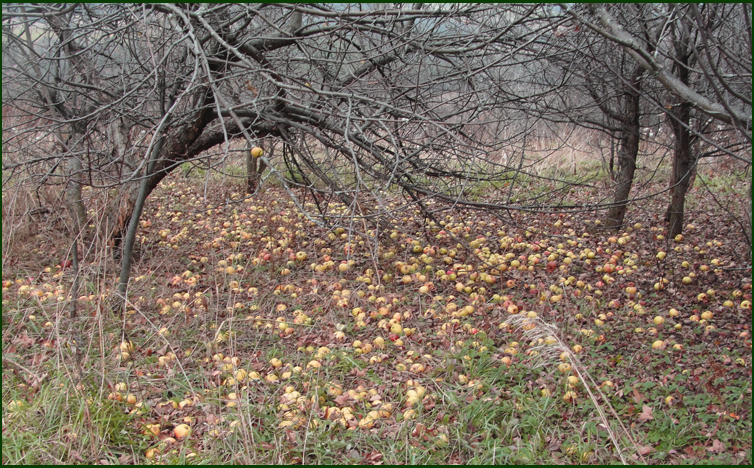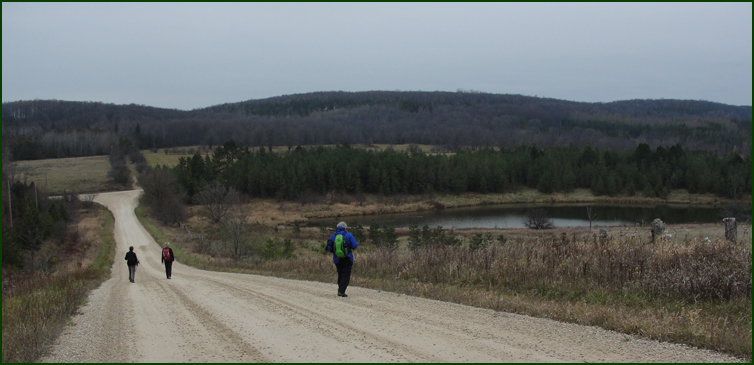 We hiked north on the 10th Concession to the 12/13 Sideroad where the car was parked.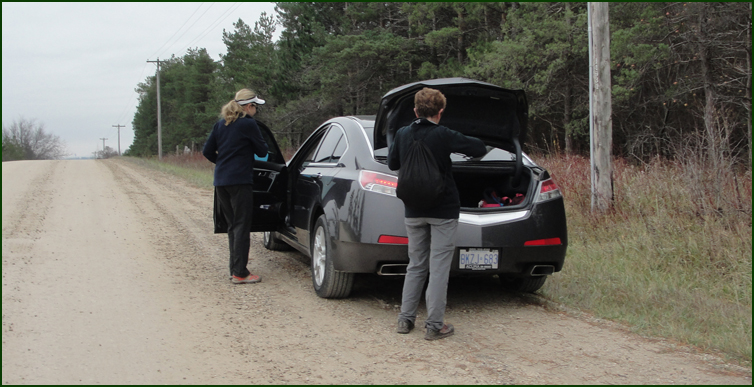 After another successful and satisfying hike we arrive at the car just as it starts to rain.
We picked up the other car and headed home to Oakville.