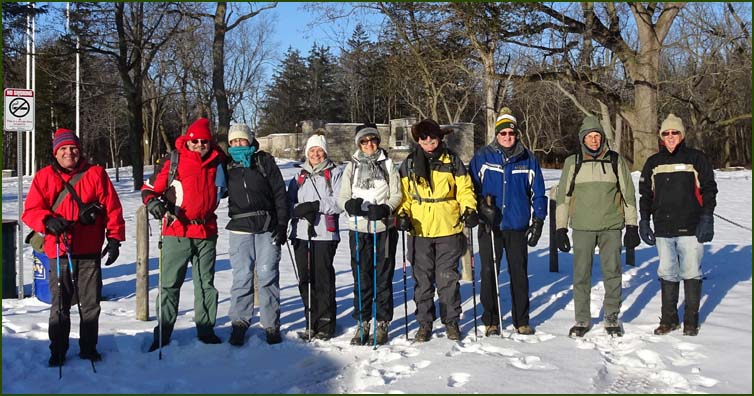 Today's hikers; John; Ann our leader; Christine; Annette; Eric; Steve; Stefan and Case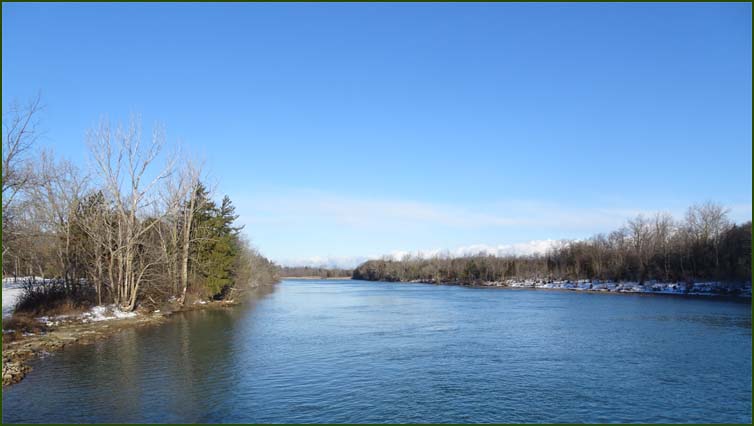 Lake Moodie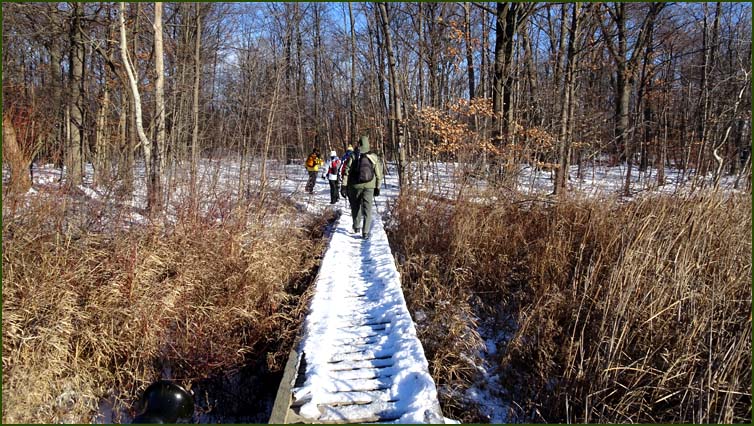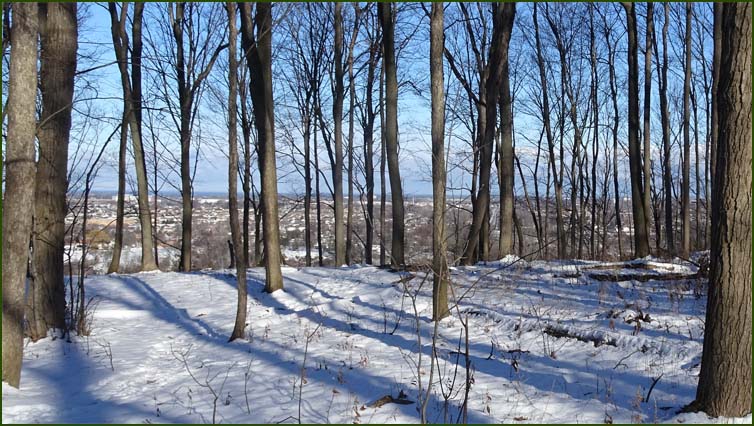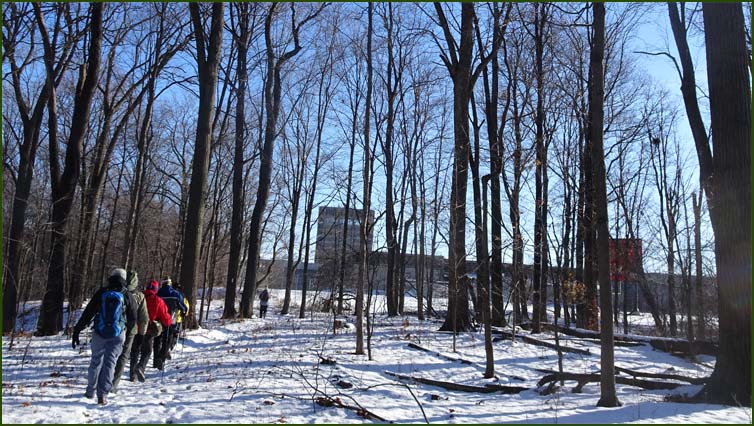 We see Brock University through the trees.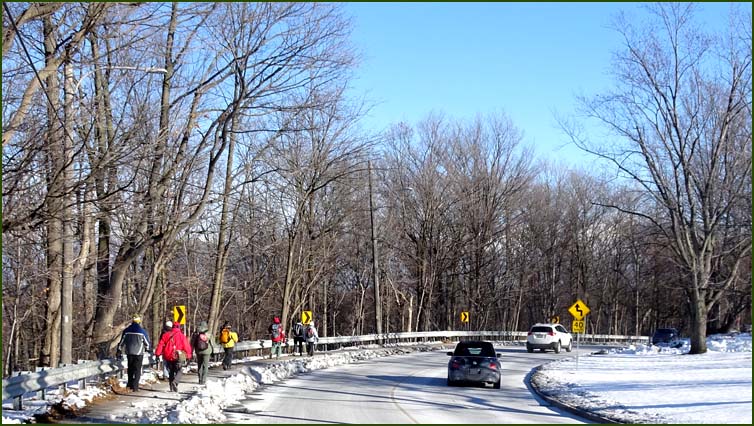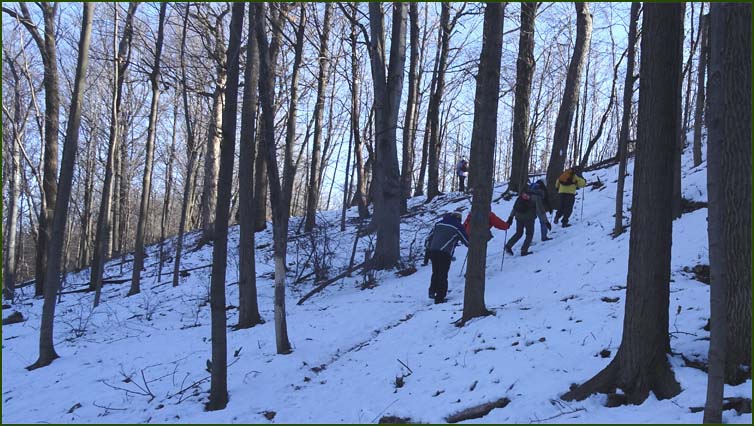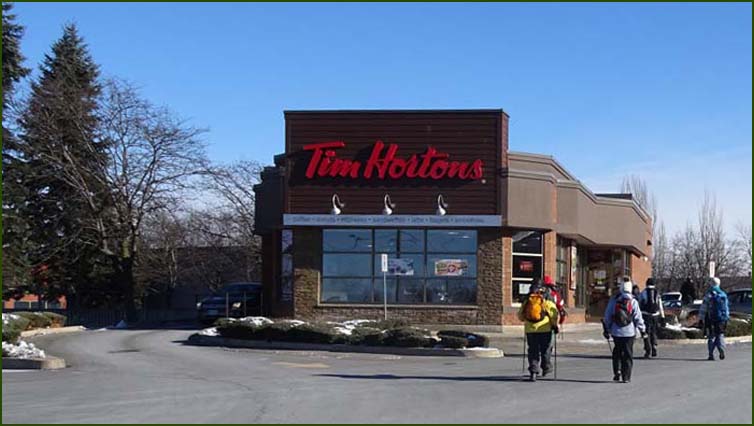 Tom Hortons in the middle of the hike, what a treat !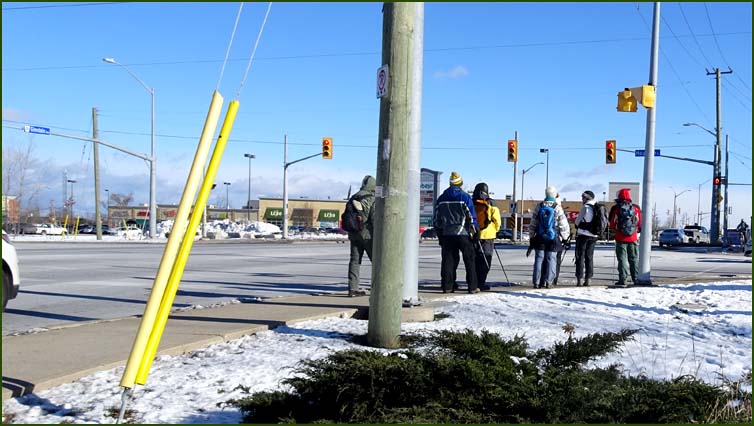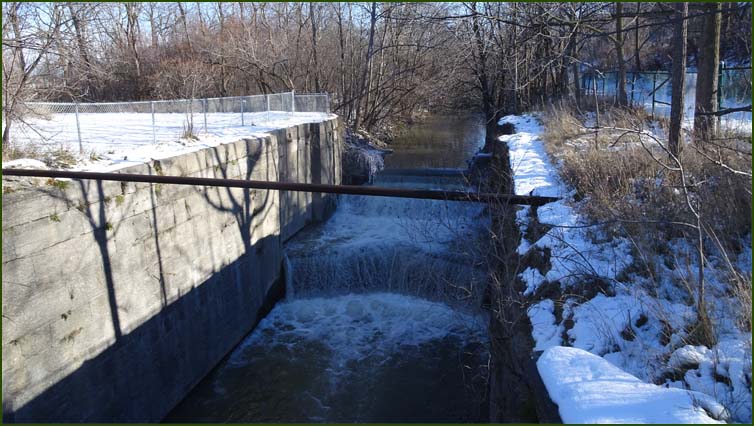 The remnants of a lock on the 2nd Welland Canal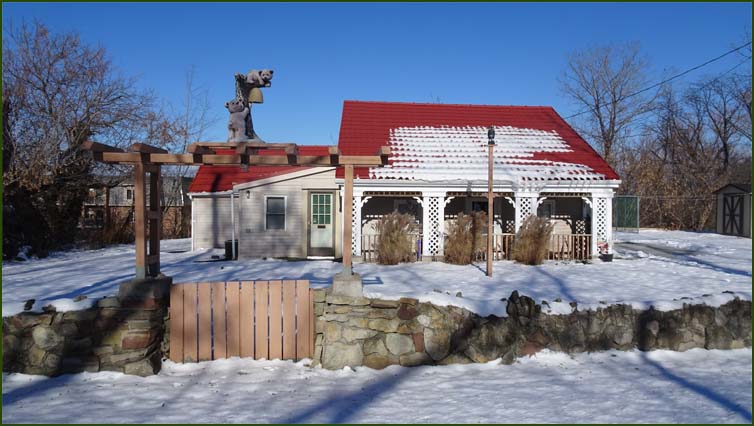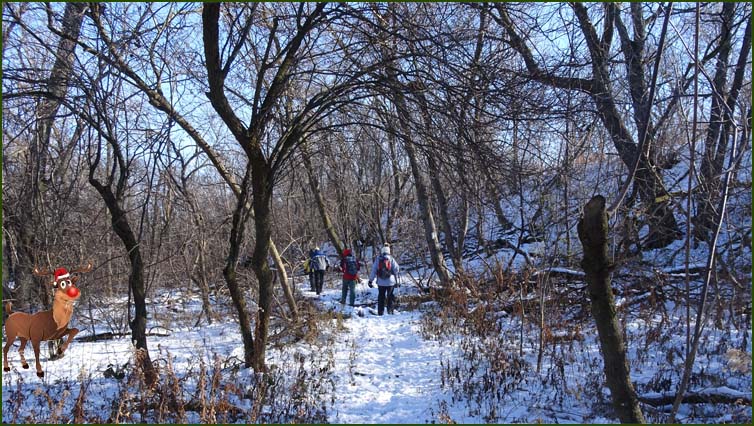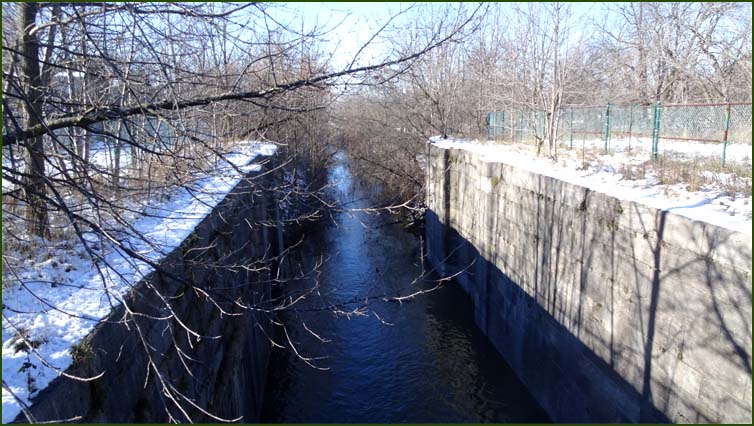 The 1st Welland Canal was constructed in 1824 with 40 wooden locks. The 2nd canal was built along the same route through the town of St. Catherines in 1842 with 27 locks constructed of limestone, 14m x 82m.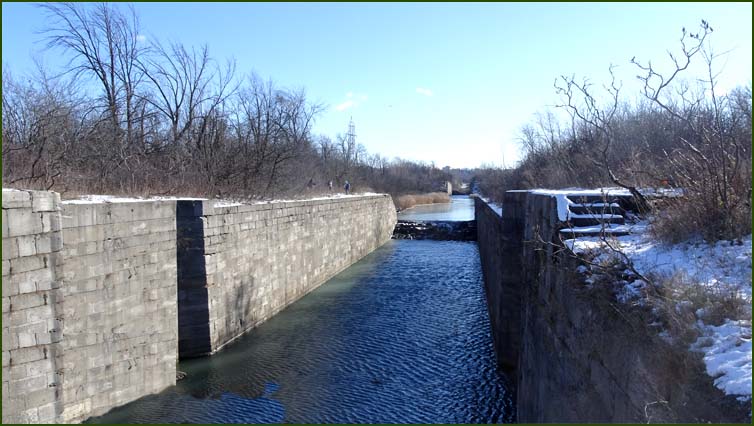 The 3rd canal was constructed east of the present canal in 1887 with26 locks, 14m x 82m.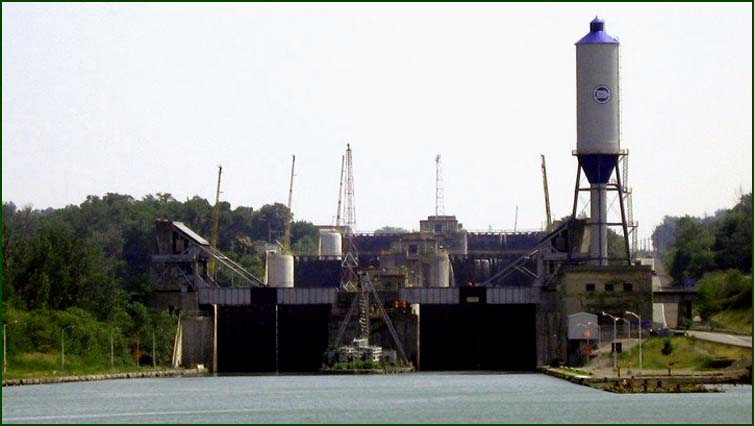 The 4th and final canal, shown here has 8 locks, 24m x 262m. This is the Twin Flight Locks as seen from the Glenview Ave Bridge.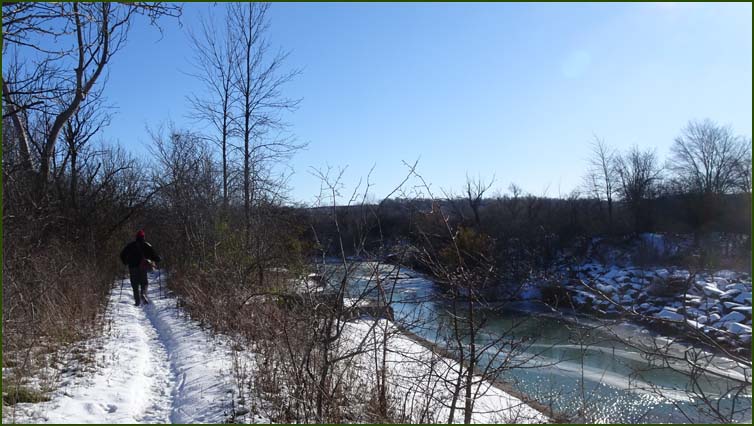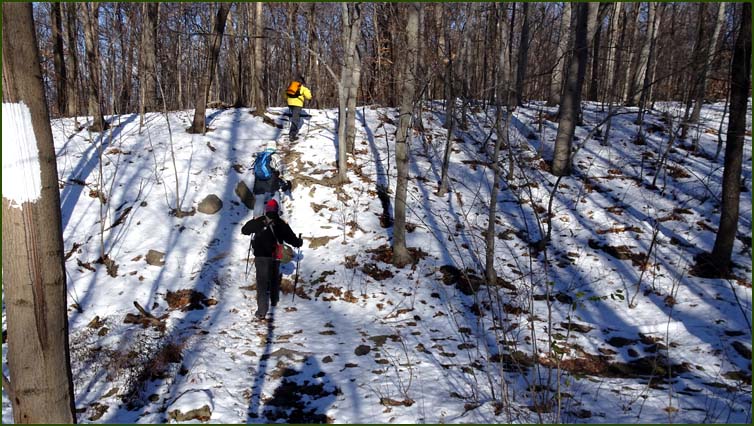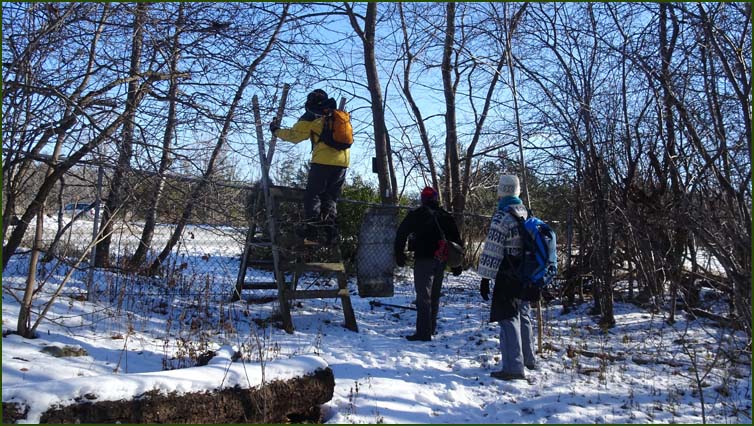 Crossing the stile at Taylor Road. The cars, a welcome sight, are in the Woodend parking lot across the road.