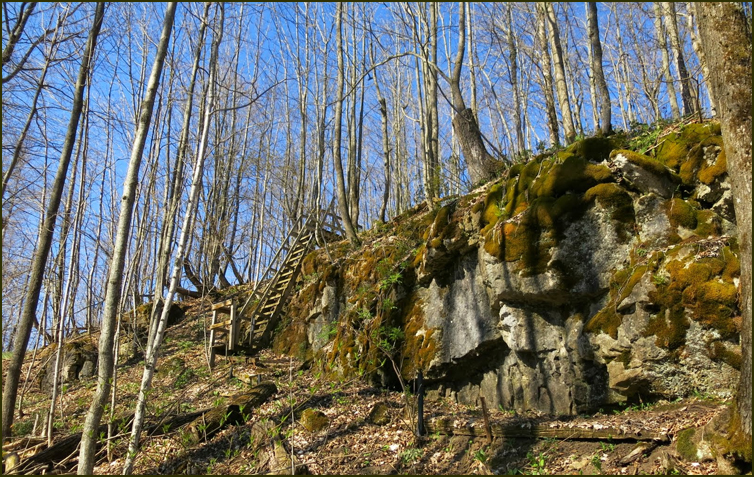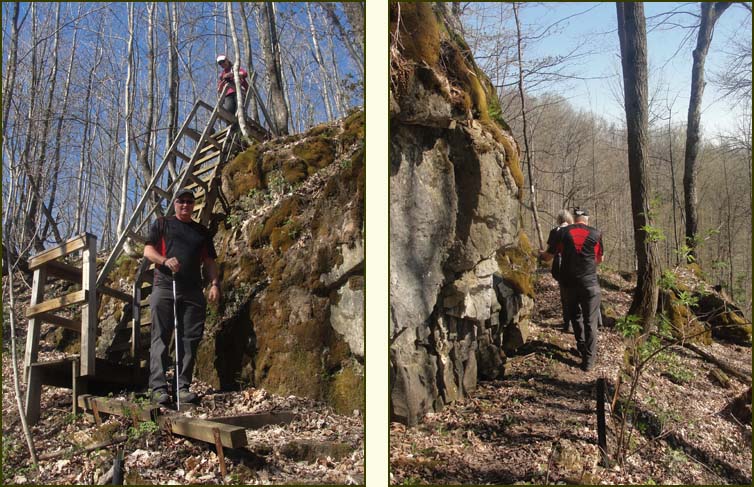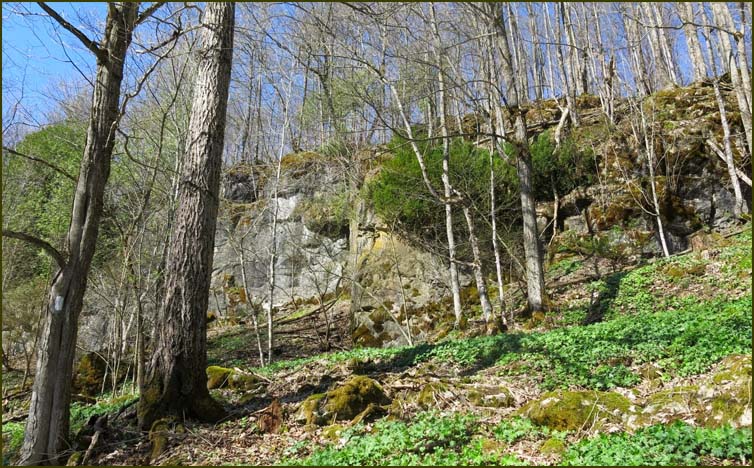 "For the last time Helgy, there is no badge for hang gliding !"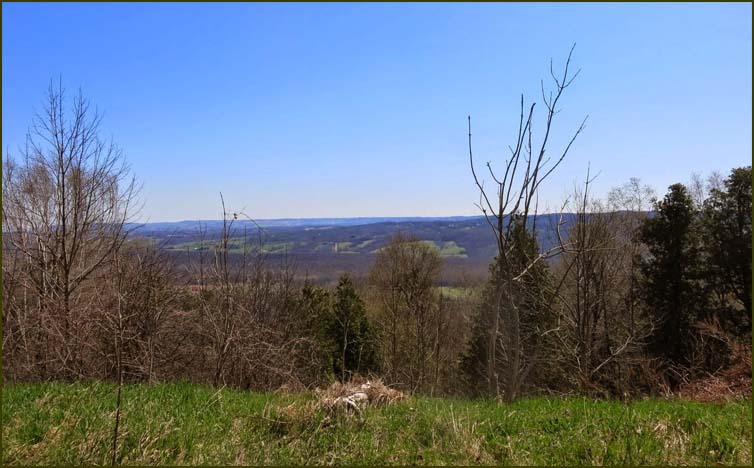 We picked up the other car and drove to Km 70.1 to drop off Karen's car. Joanne drove us back to Km 81.5 where we started the second half of the hike in a southerly direction. Joanne drove home at this point.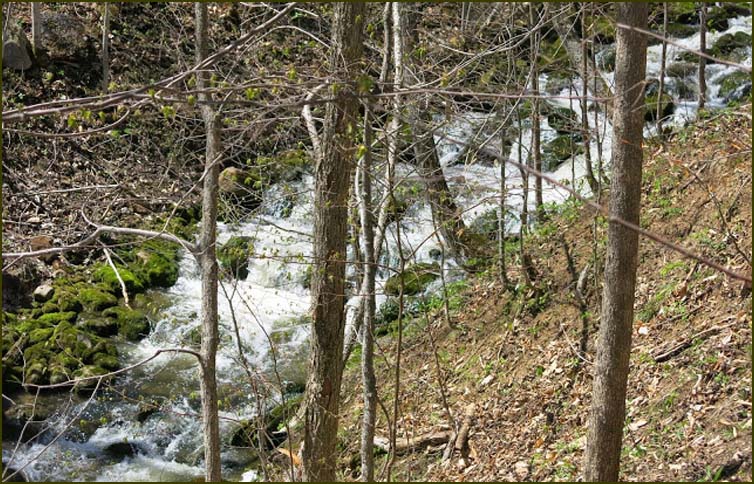 We headed southward through the recently-acquired Kimberley Springs property, past the source of Bill's Creek bursting forth from the rock and then reached Sideroad 4 an unopened road allowance.

From the top of the ski hills runs we turned south downward to the top of the chair lift. From the chair lift we traversed a steep decline to a lovely stand of maples and beeches. From the bush we passed under the "Au Chute" chairlift. We turned left up the lower slope of the Beaver South ski run.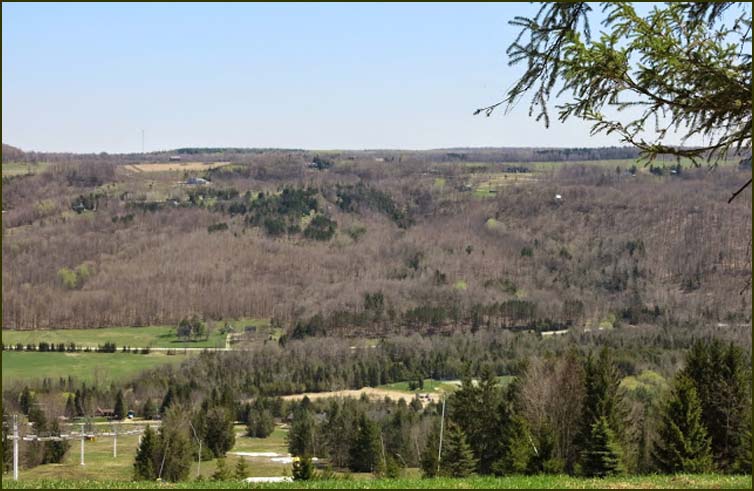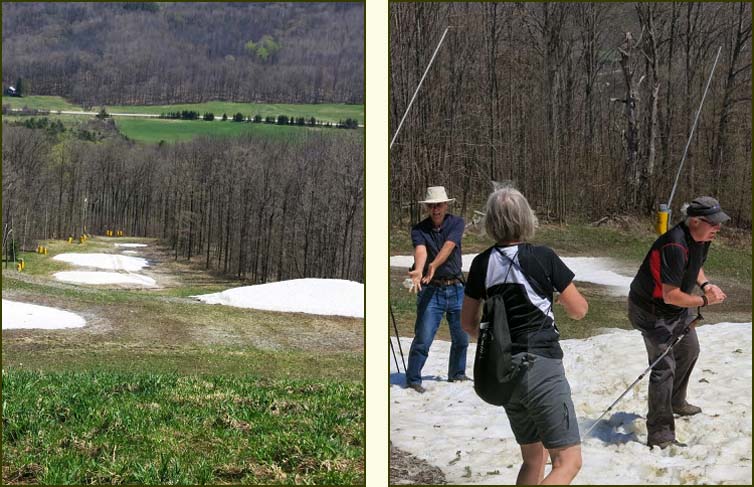 The Beaver Valley Ski Club still had snowon it. Helgy and Case engaged in a snow ball fight while Steve attempted to ski until it was brought to his attention that he had poles but no skis.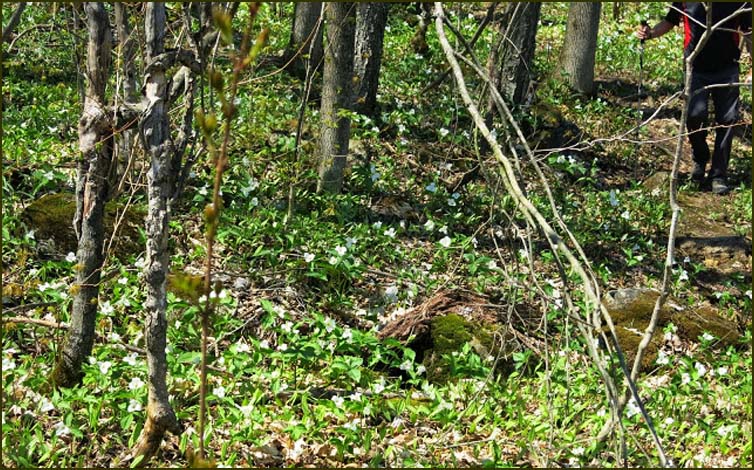 We continued along an open field along the hydro line out of of the Beaver Valley Ski Club reaching Grey Rd 30 at the bottom of Bowles Hill. We next entered a meadow full of wild fruit trees and many long views north down the Valley. Entering the bush we crossed a stream via a stone ford. We climbed down close to the source of two lovely waterfalls and followed one of the steams up steeply through a forest.

From Graham's Hill Road we followed a wooded fence-rows into a open farmland. We then hiked down a long slope and crossed two boardwalks before entering a mature hardwood forest. Upon existing the forest we crossed two hay fields and turned left to emerge onto Johnston's Side Road where our car was parked.