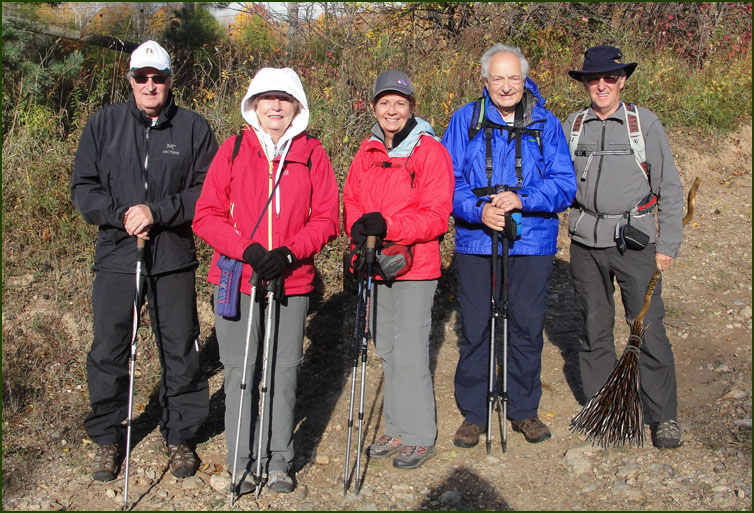 Steve, today's leader, Helgy, Christine, Andy and Case our sweep and photgrapher.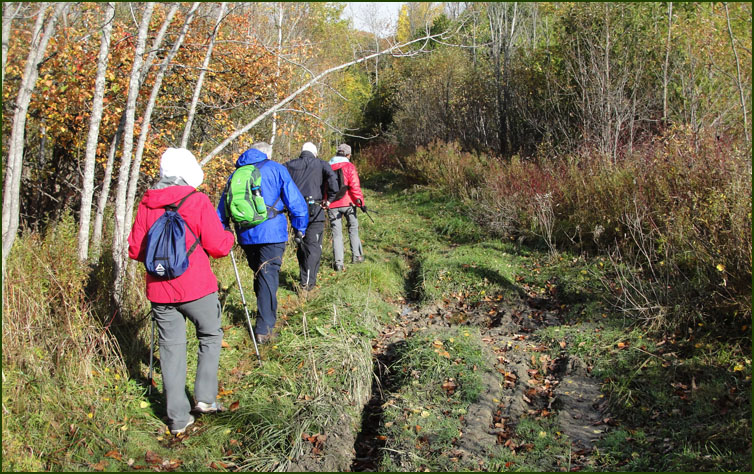 We followed Concession 10 road allowance to a grove of maple and birch trees and
enter the Nottawasaga Conservation Area.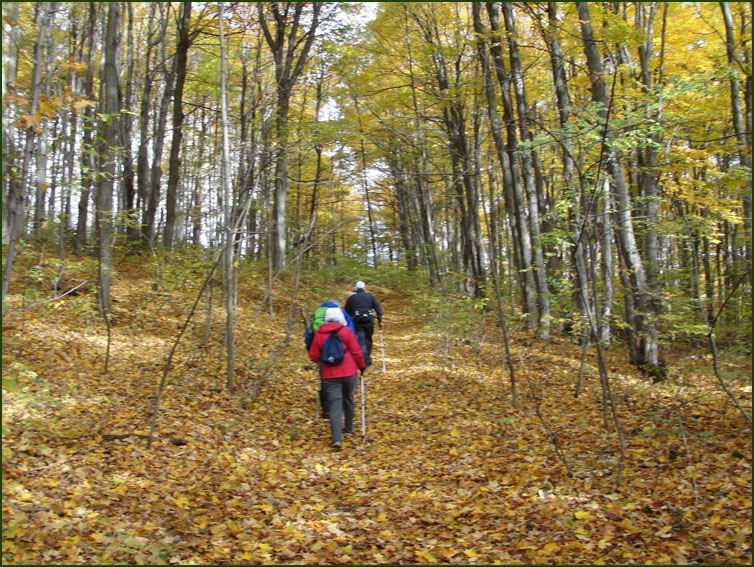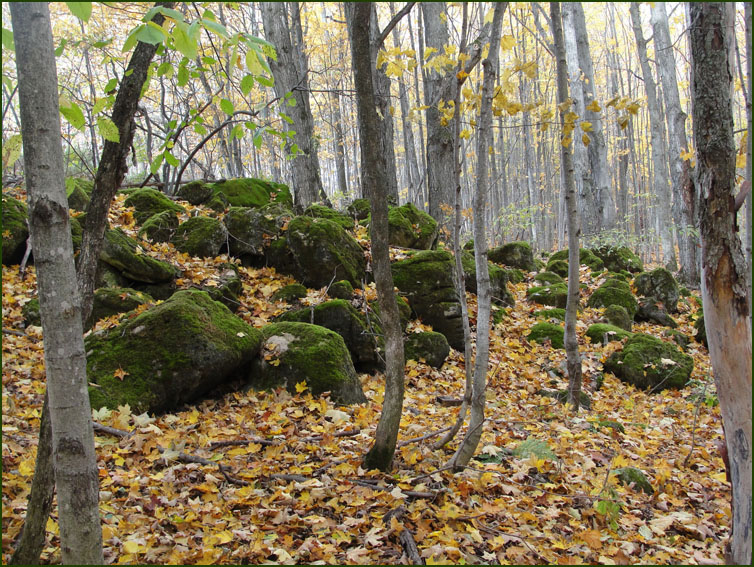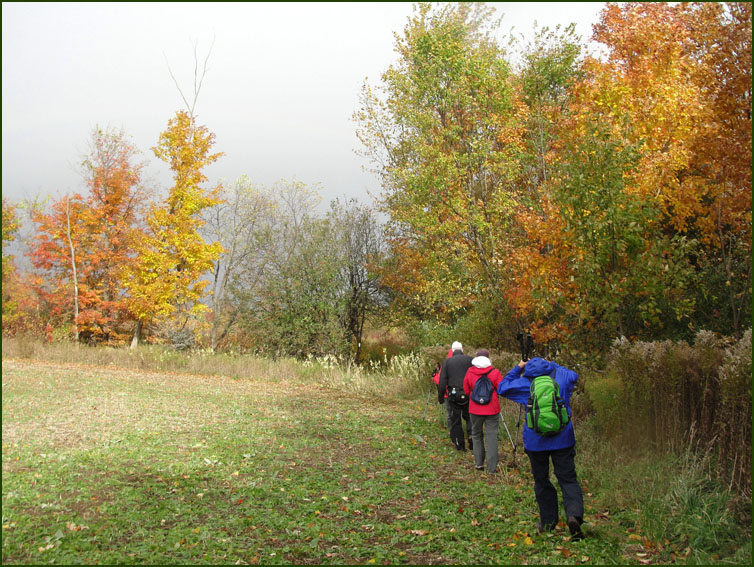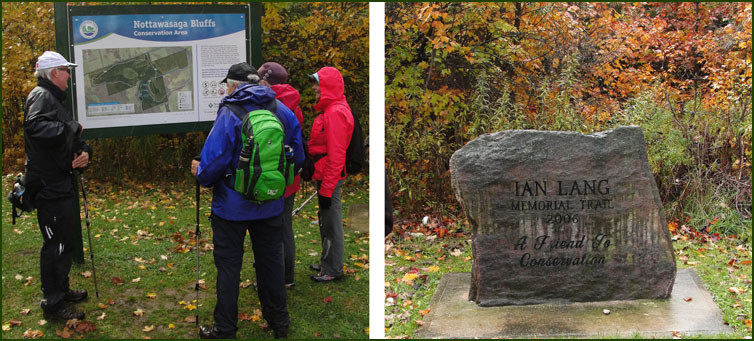 We took the Keyhole Side Trail in search of the elusive Keyhole.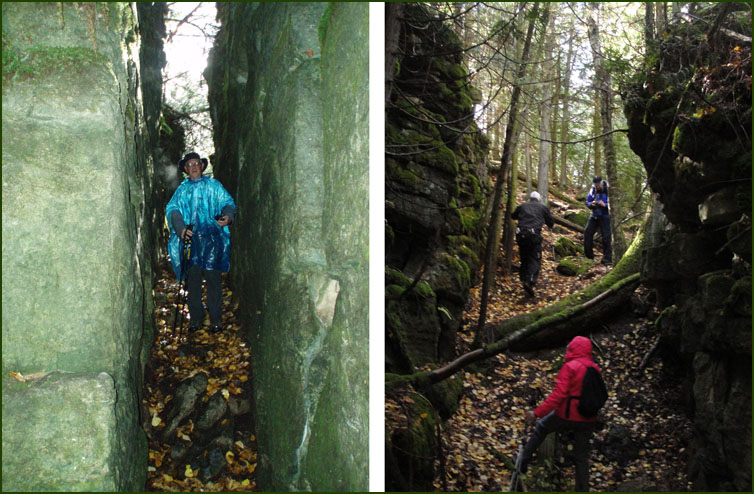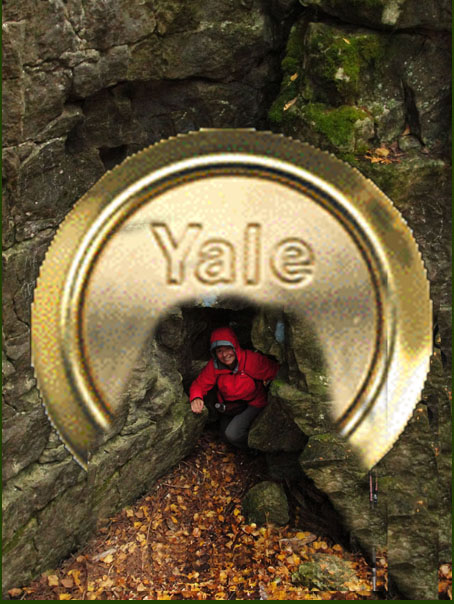 It wasn't that hard to find !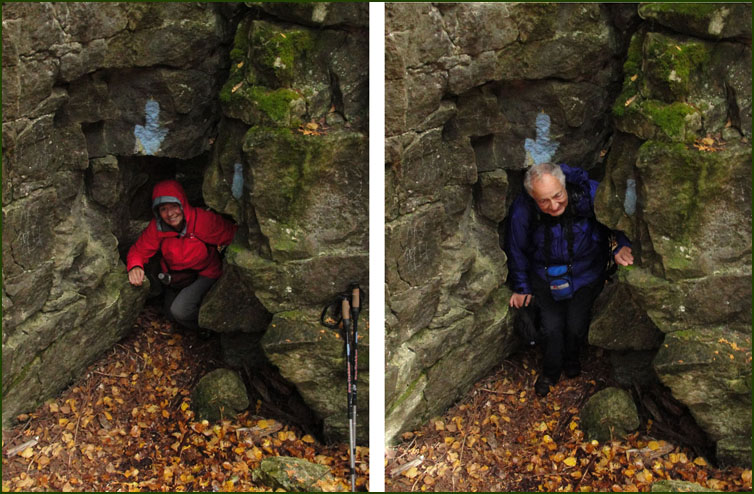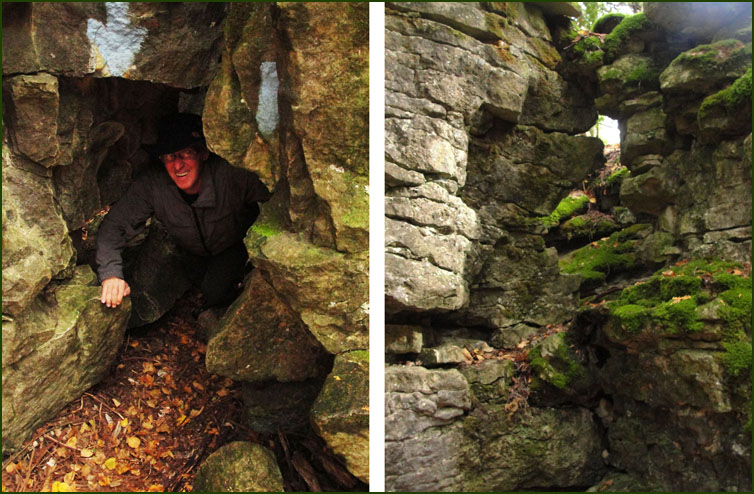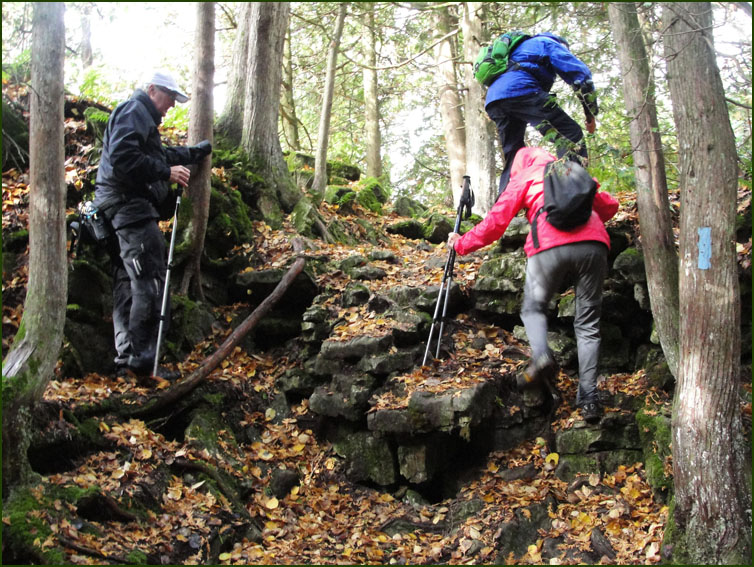 After we got over the excitement of finding the Keyhole we scrambled back to the main Trail.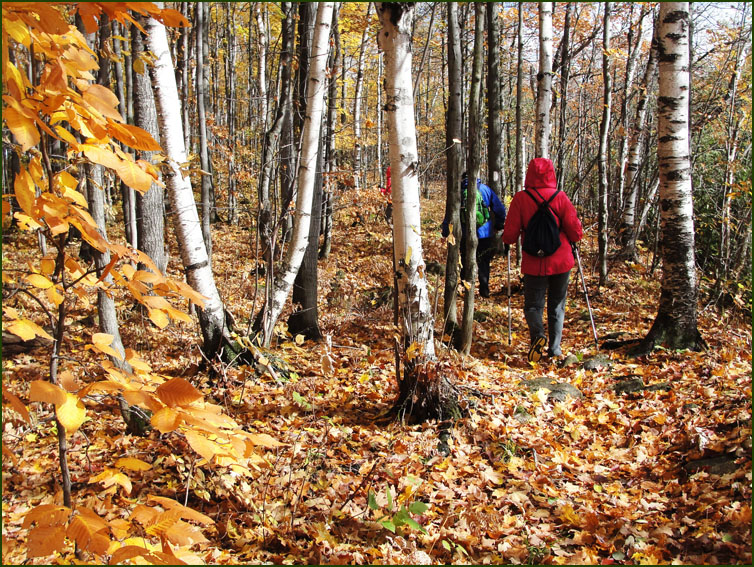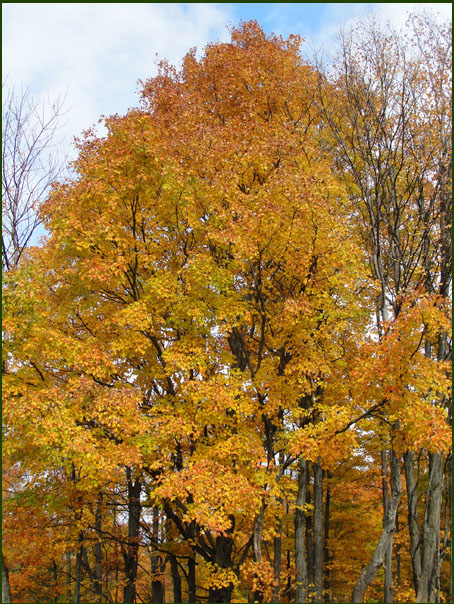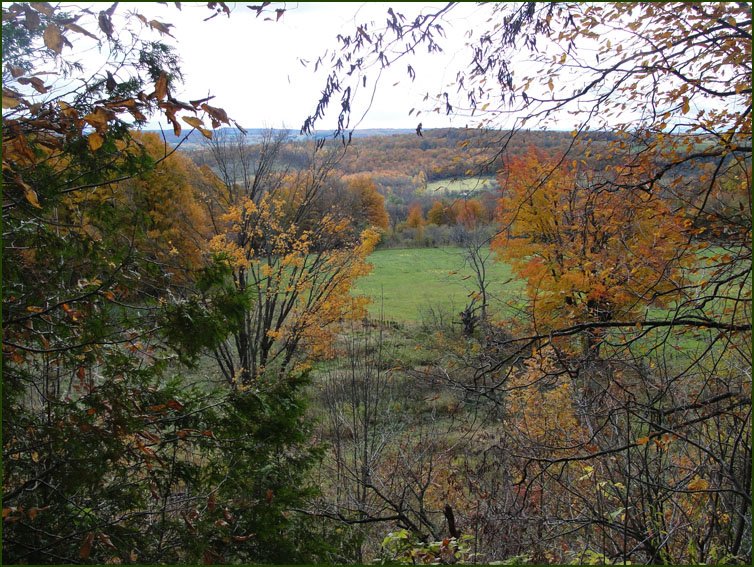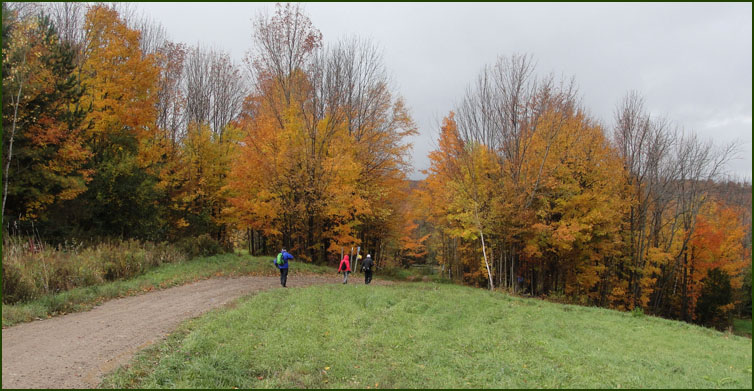 We arrived at the top of the Devil's Glen Ski Hills and carefully descended the muddy switchback trail.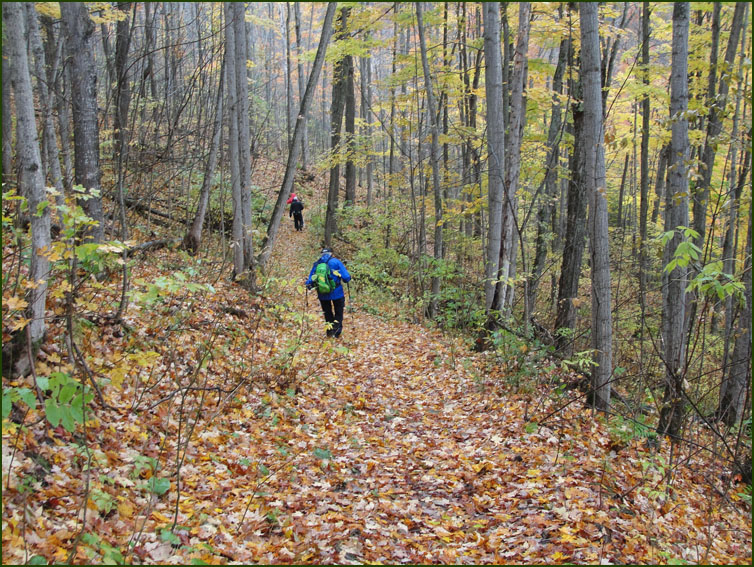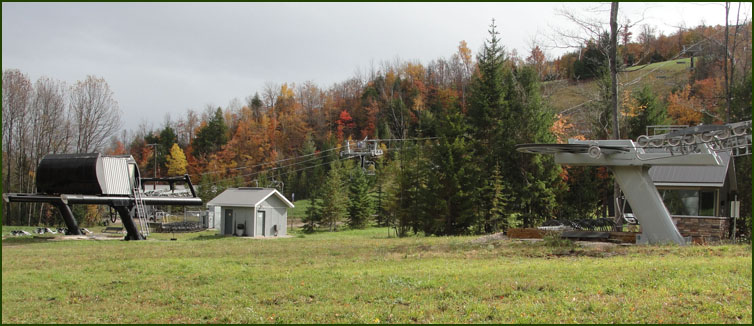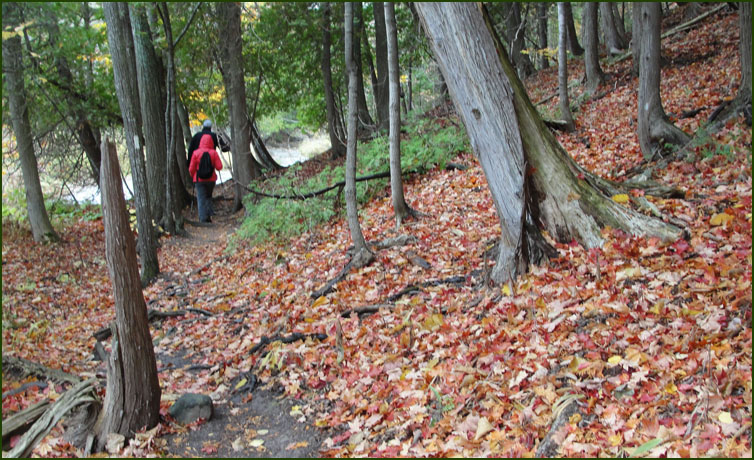 We crossed the Mad River and proceeded to climb the hill to the car park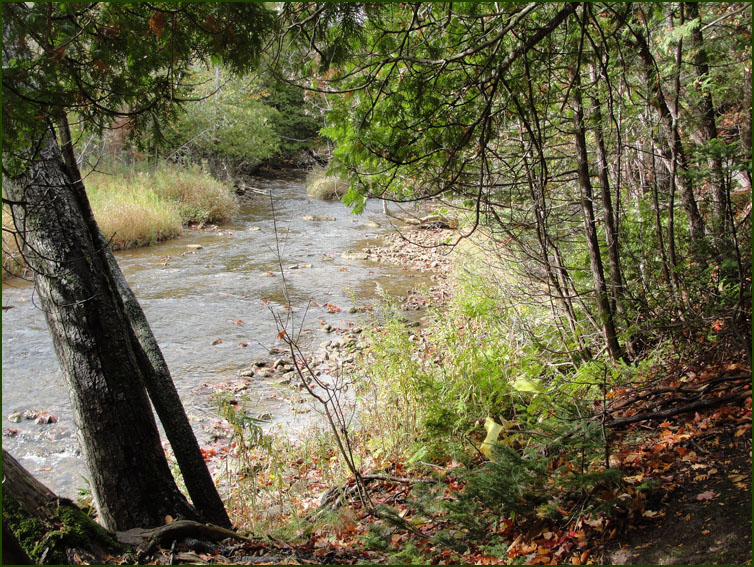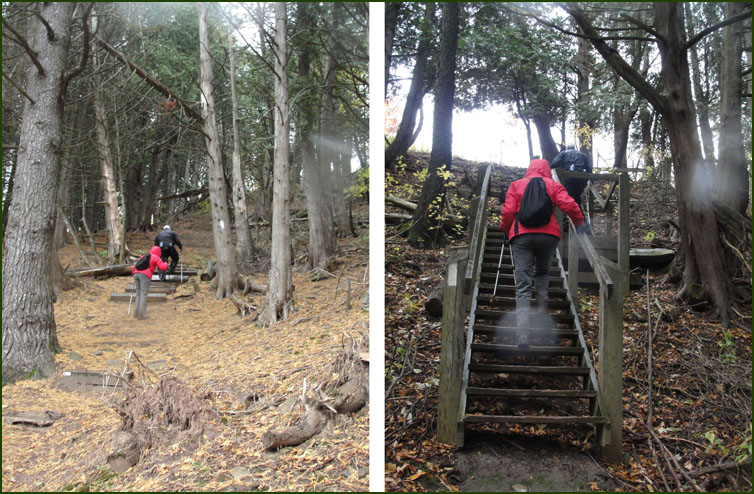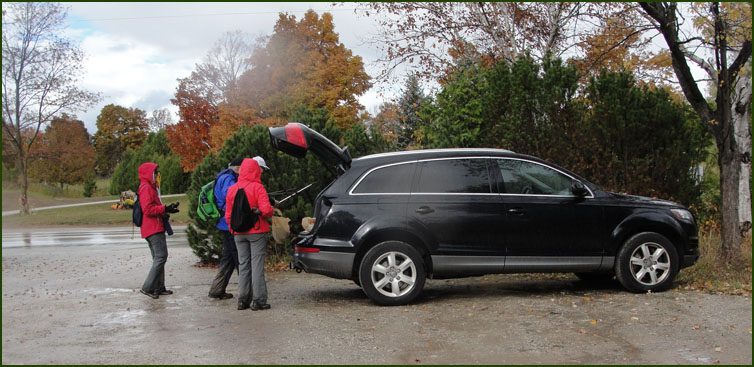 It had started to rain again just before reaching the car. We removed our muddy boots, got in the warm car, picked up the other car and headed for a hot coffee at Tim Horton's in Shelbourne.