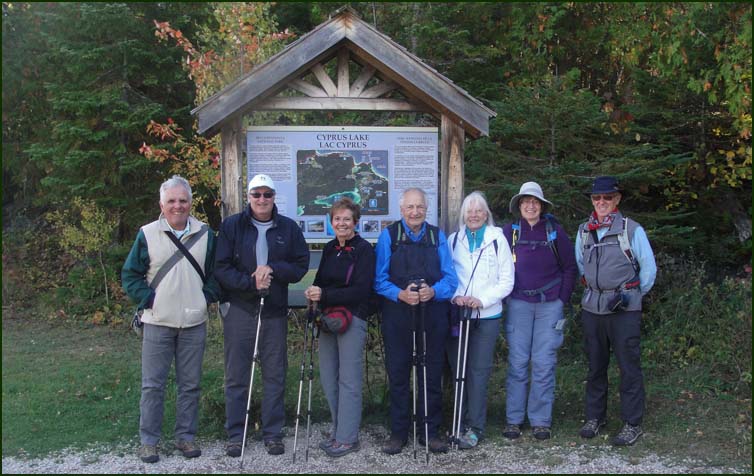 Our leader Richard, Steve, Christine, Andy, Helgy, Ann and Case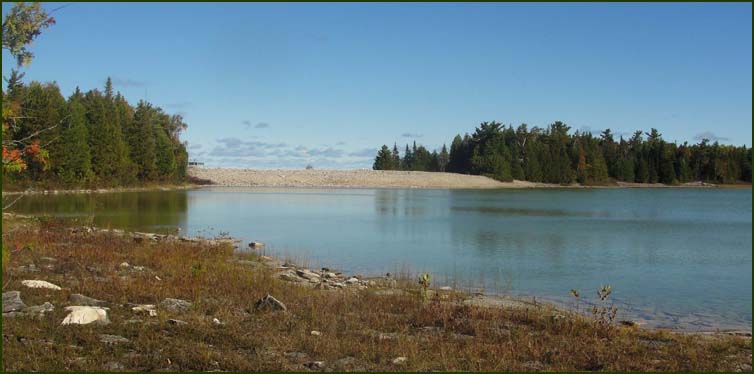 From the parking lot we hiked past Marr Lake, above, to our staring point on the boulder beach.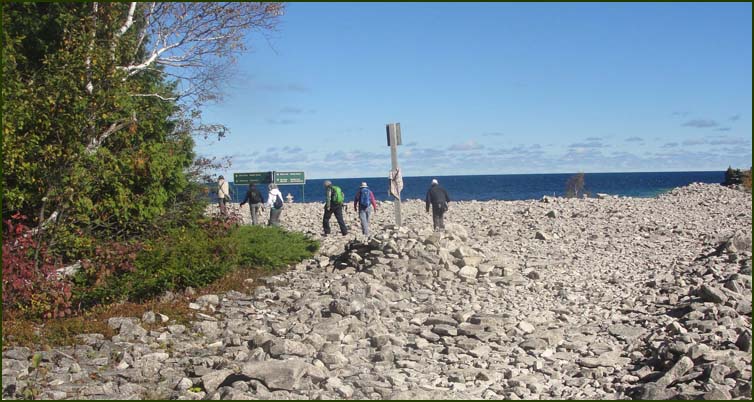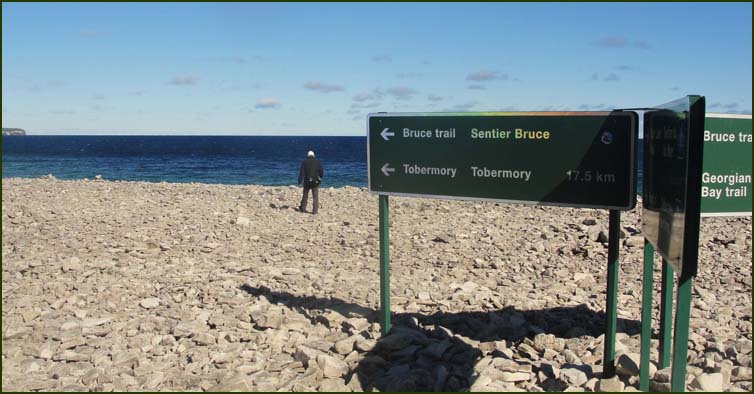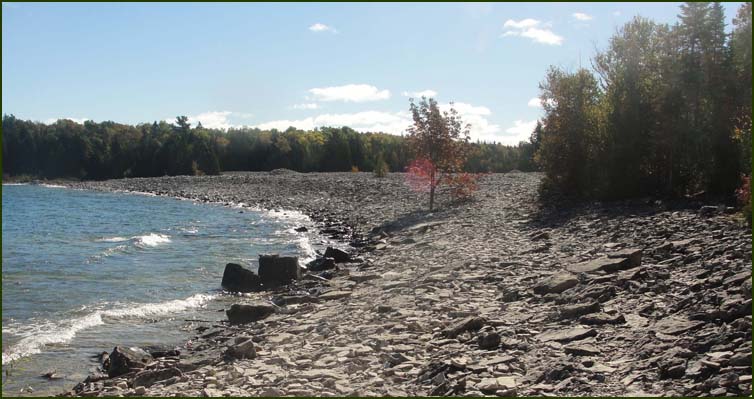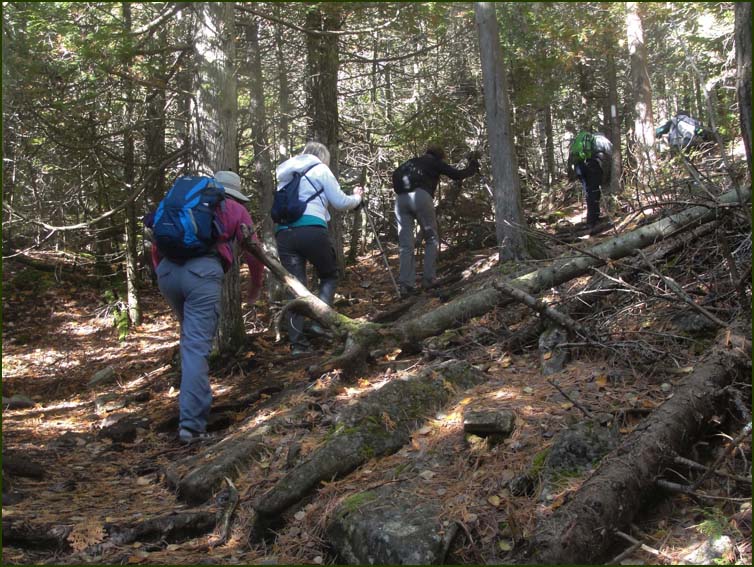 From the beach the Trail climbs to the top of the escarpment where we come to a lookout at Overhanging Rock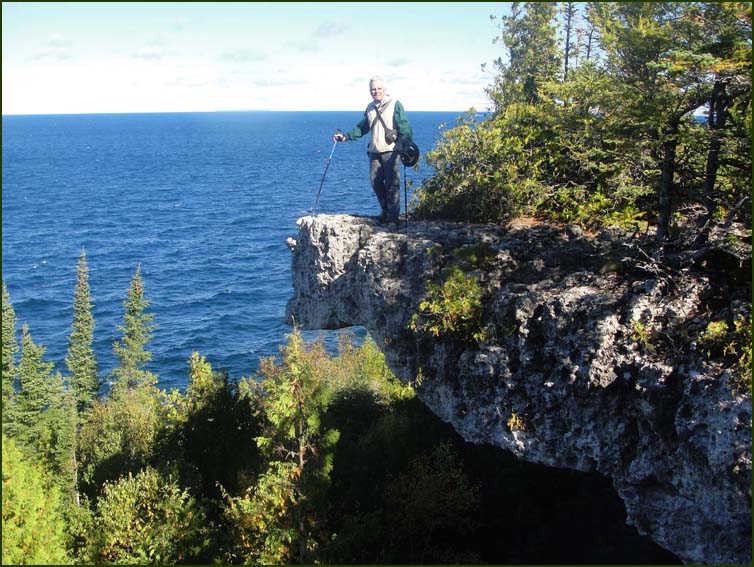 Richard has found himself at another deadend.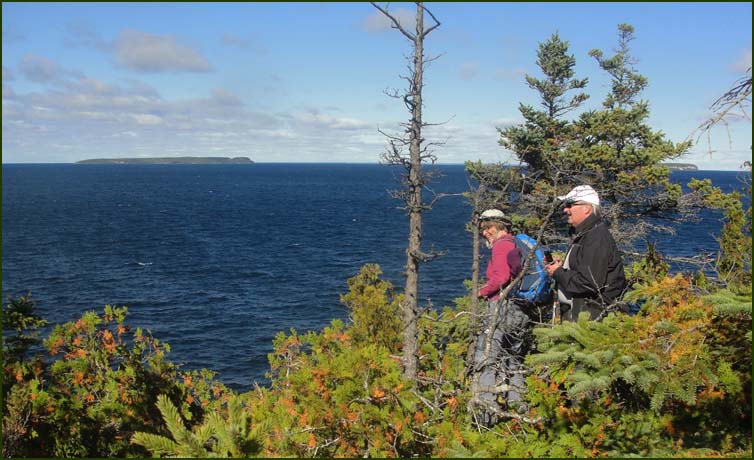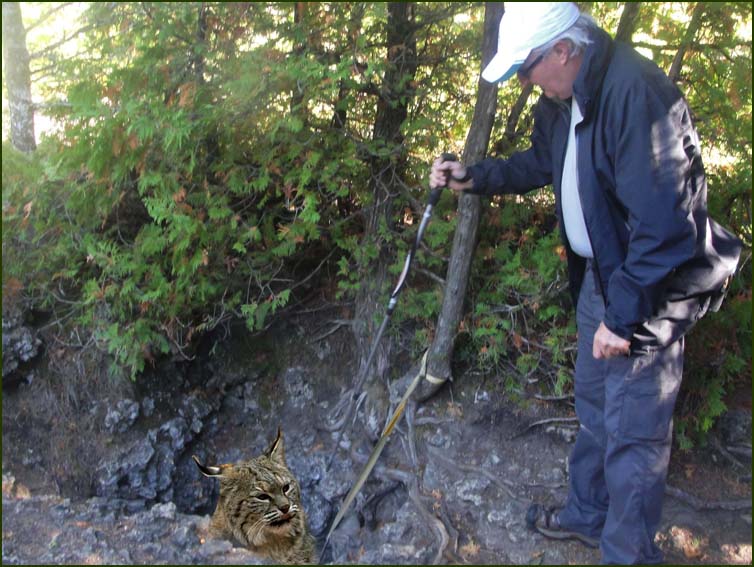 While looking down Lord Hunt's Tunnel Steve is sure he saw his friend the Bobcat.........?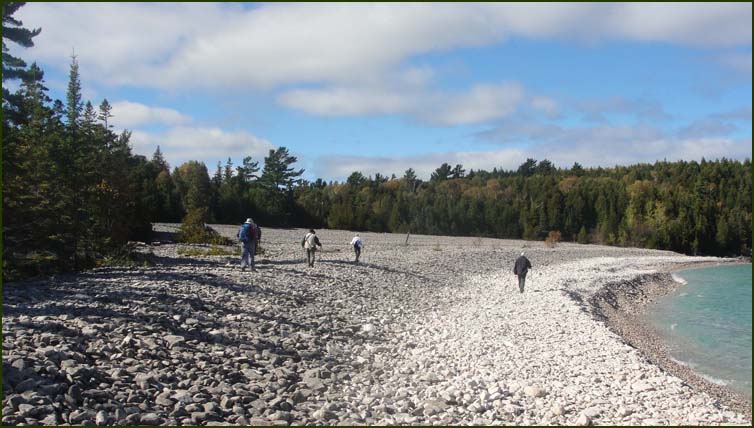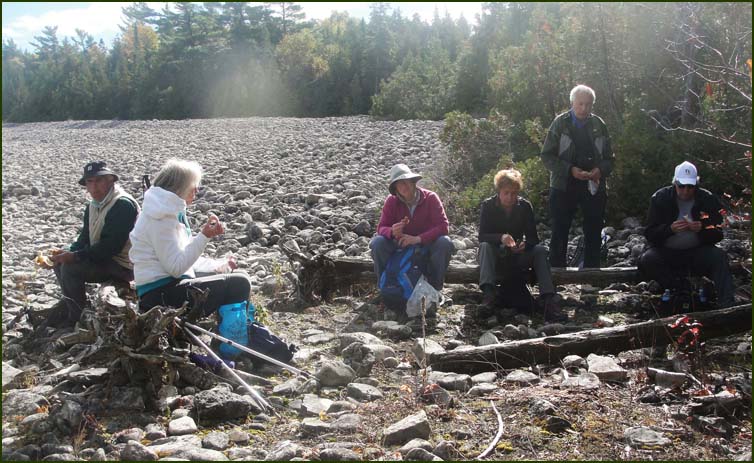 At the next boulder beach we find a good place for lunch.
After lunch we take the Trail inland past Loon Lake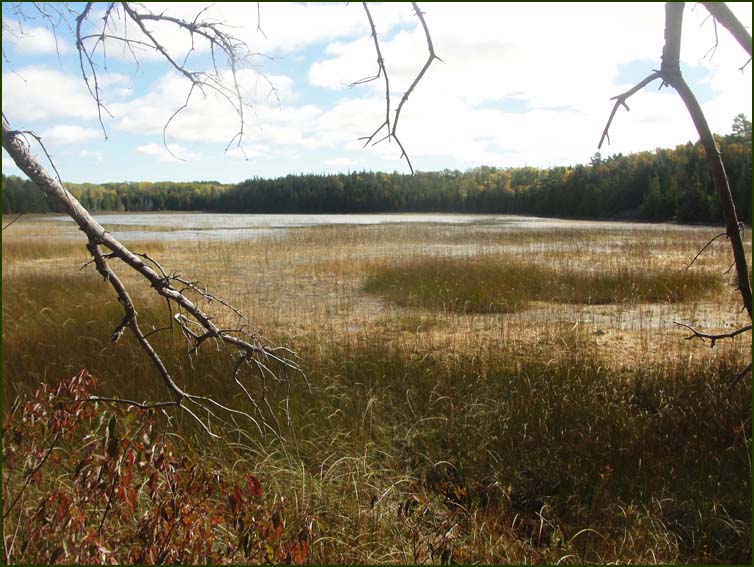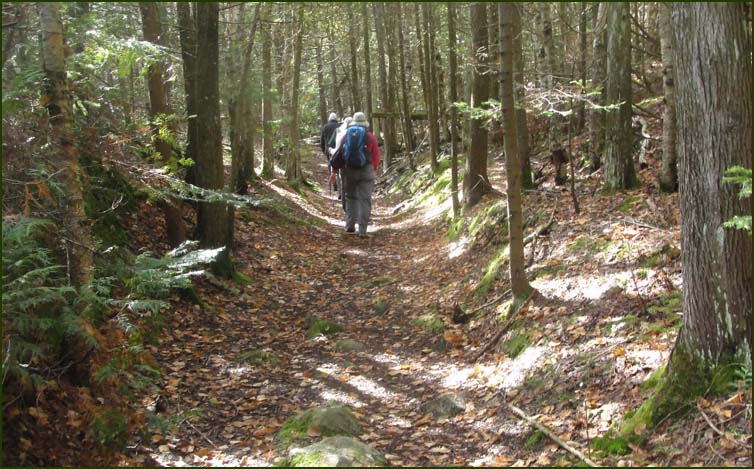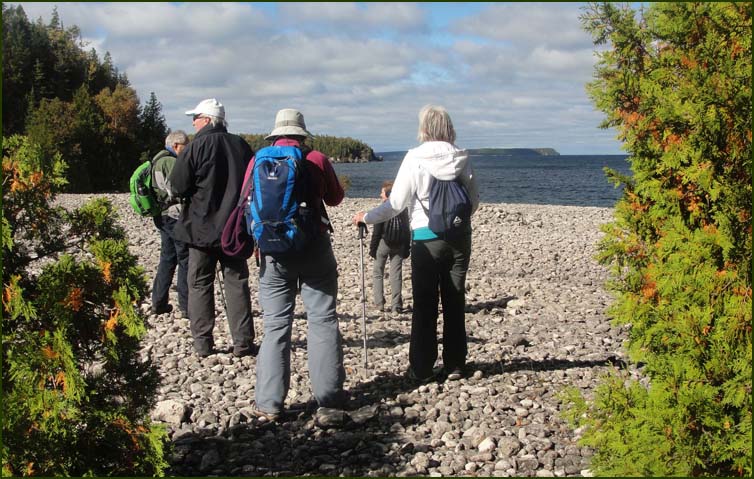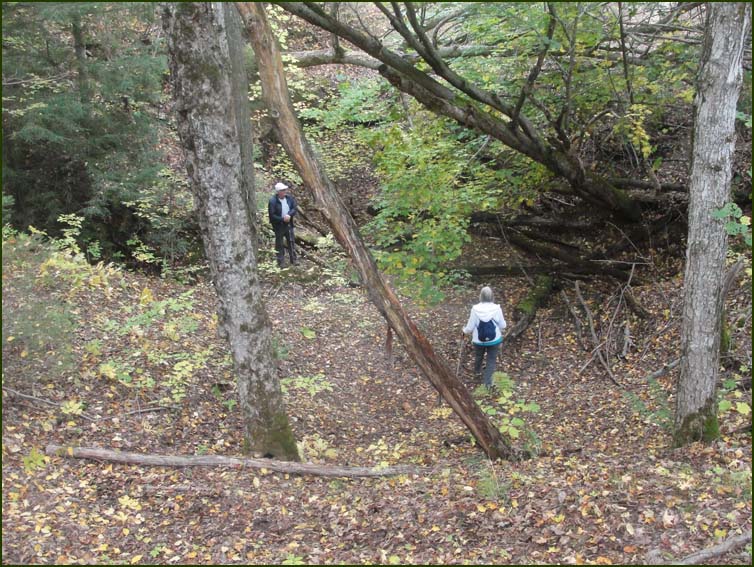 We followed the Sinkhole Side Trail to the rim of a funnel shaped sinkhole which was created by a collapsed cave.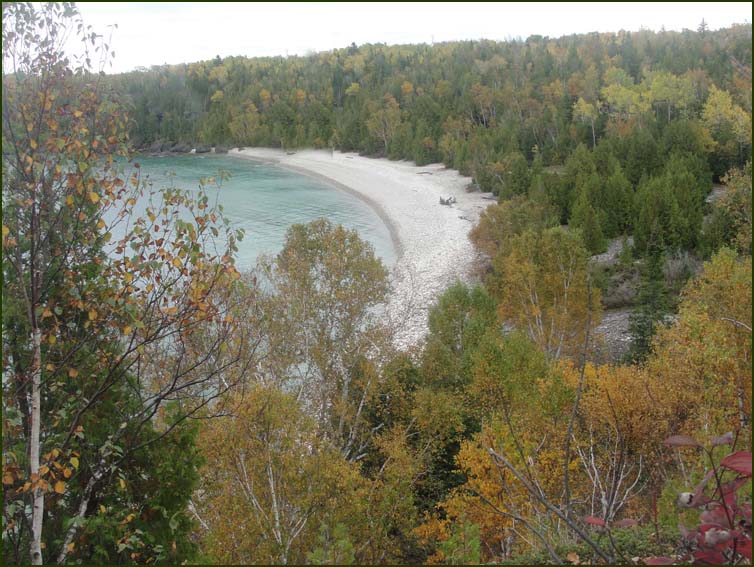 Driftwood Cove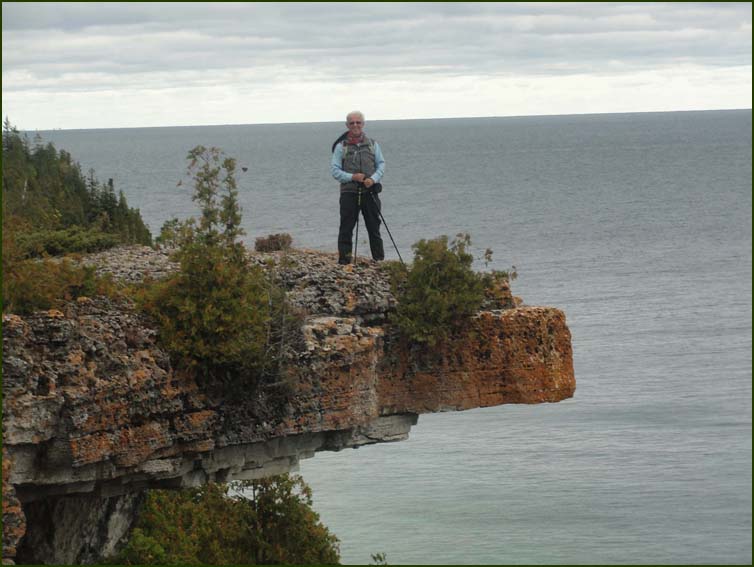 The Bruce Trail Guide Book states
'This section requires good footwear and an alert state of mind.'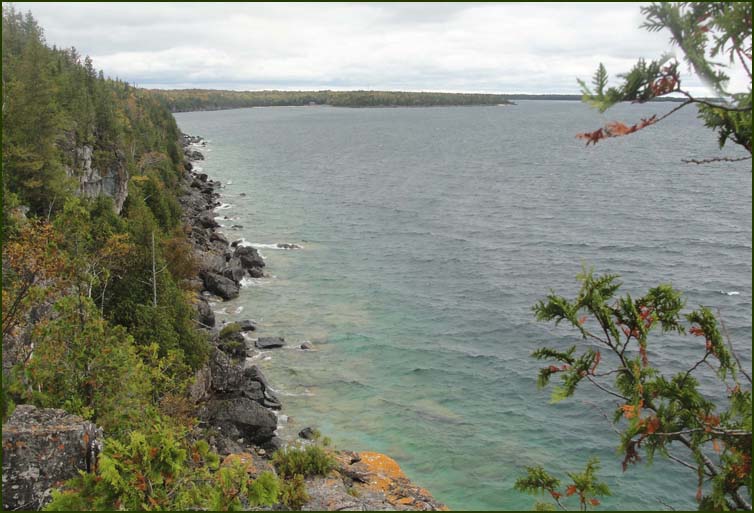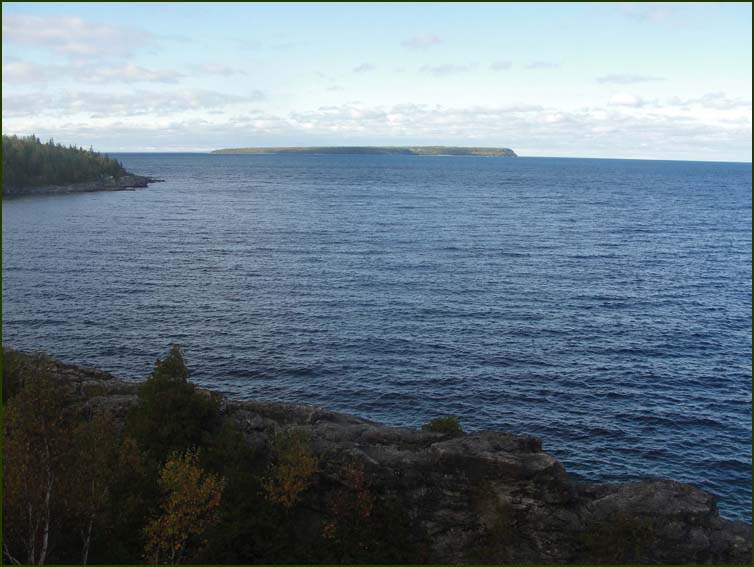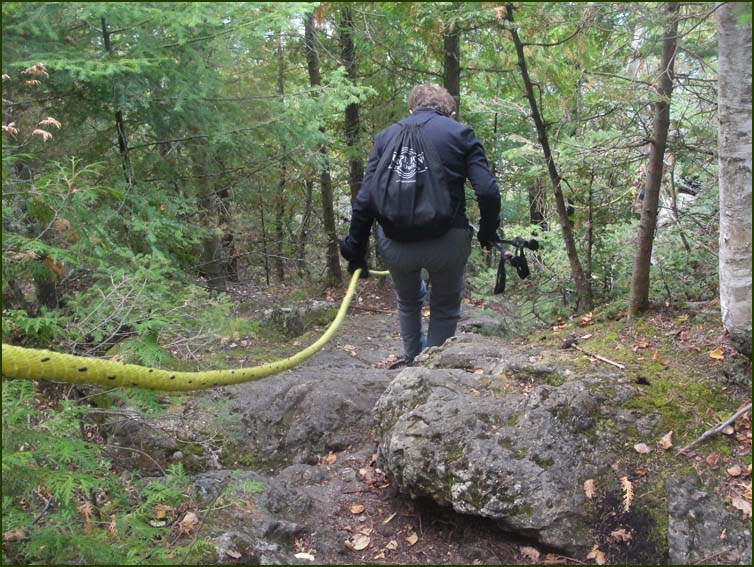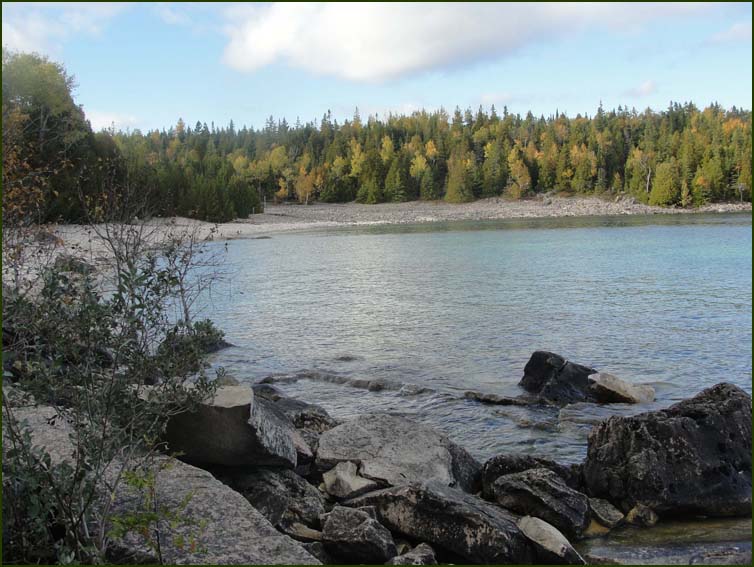 Little Cove

We hiked along Little Cove Road to our car and relief ....
We chexked into our motel, Adventure the Bruce, in time to watch the Blue Jays defeat the Texas Rangers. We then had dinner at The Tobermory Brewing Company and Grill.