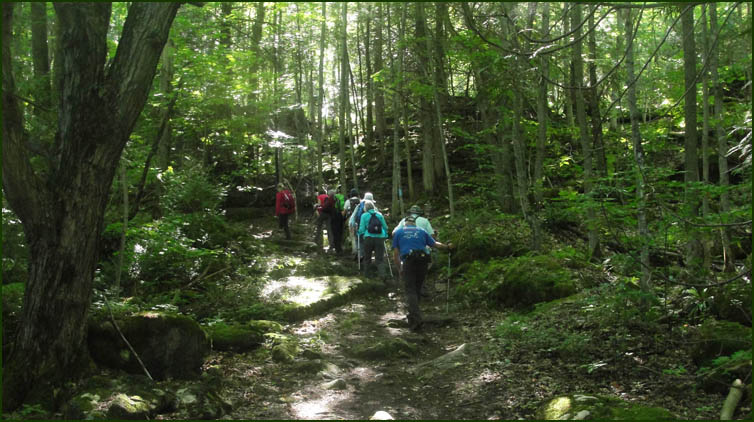 The cars were positioned after we met in Shelburne and took a last pit stop in Wiarton. Had lots of fun paying our Conservation area parking fees with Steve's mobile phone, thank goodness we have a nerd or two in the group!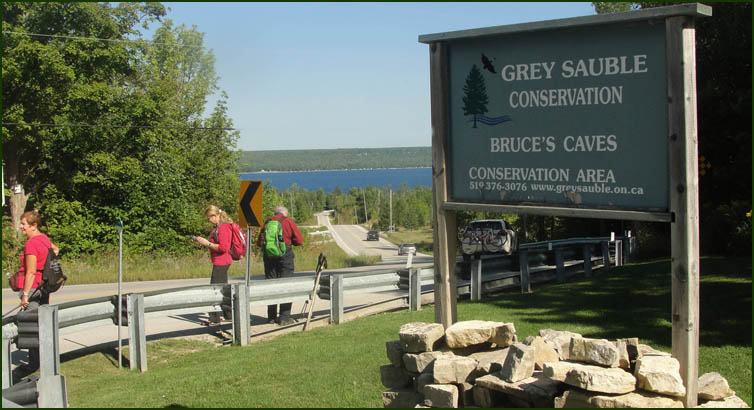 We left Bruces Caves parking lot (Note to Conservation area: please spend our parking fees on grading your access road, Karen's Acura may never recover!) and climbed the side trail to the main trail.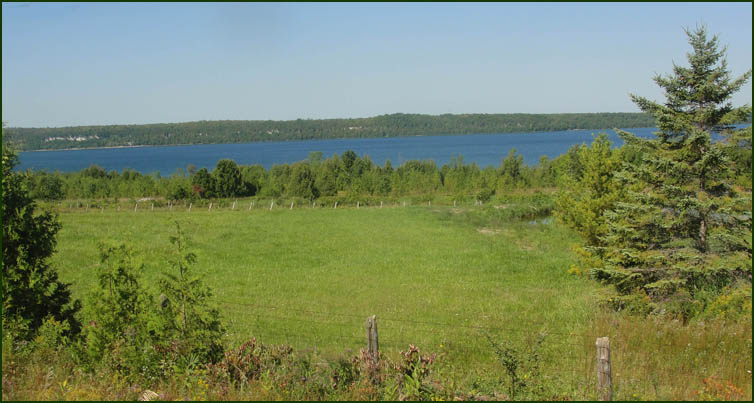 After a short stroll through the Conservation area we were following Bruce Rd 1 along the south side of Colpoy's Bay.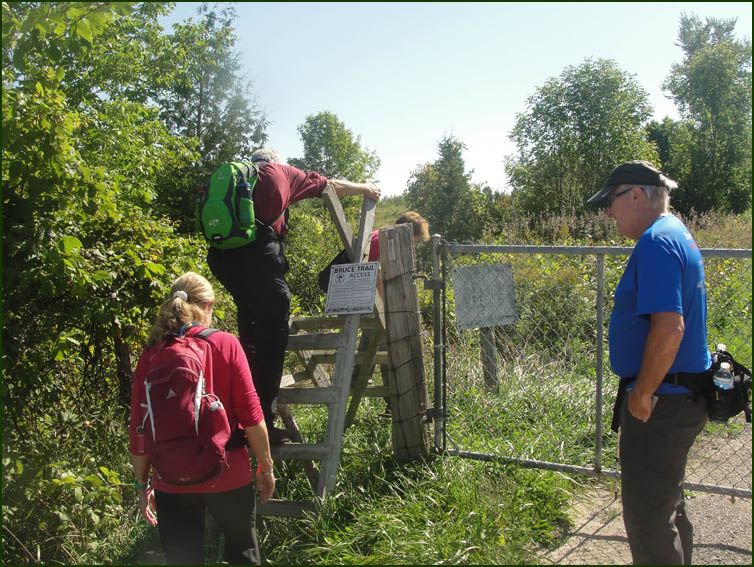 Passing the hamlet of Oxenden the trail then moves off the road to skirt the Wiarton Airport an old WWII air training station.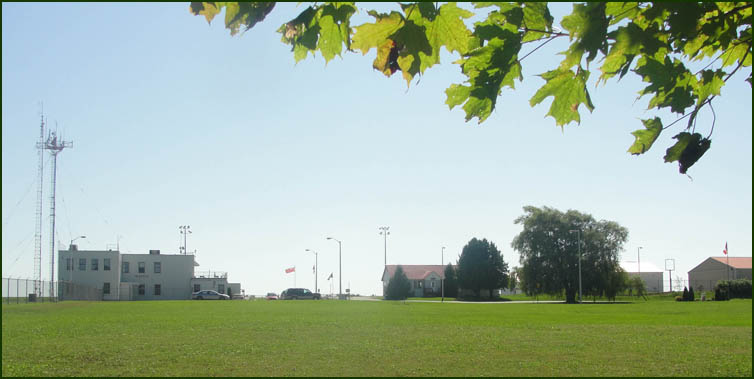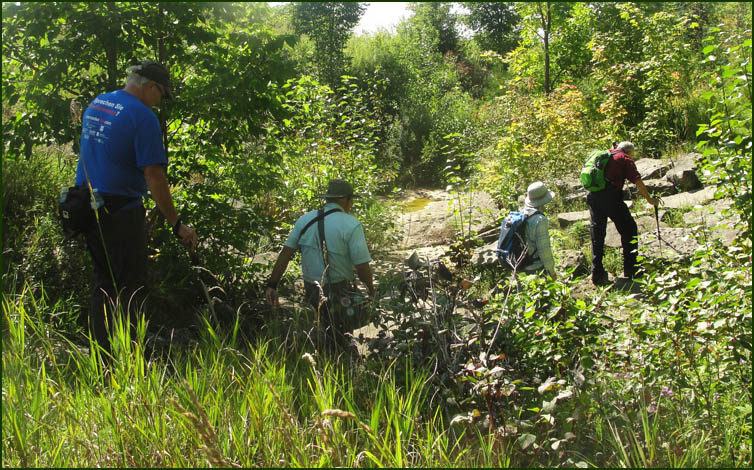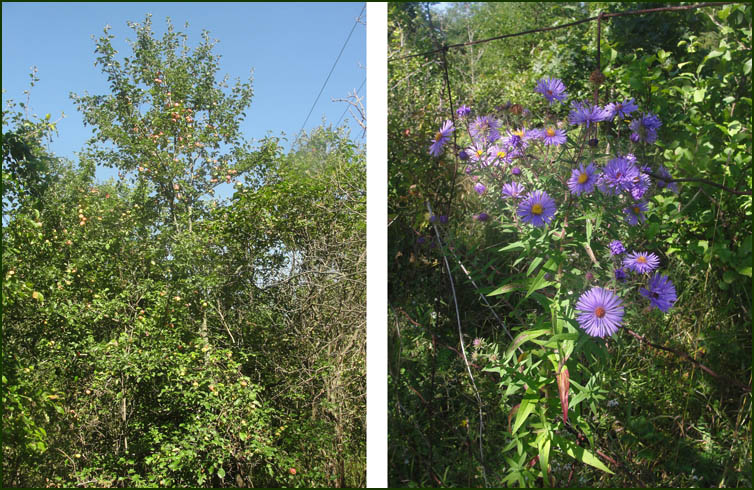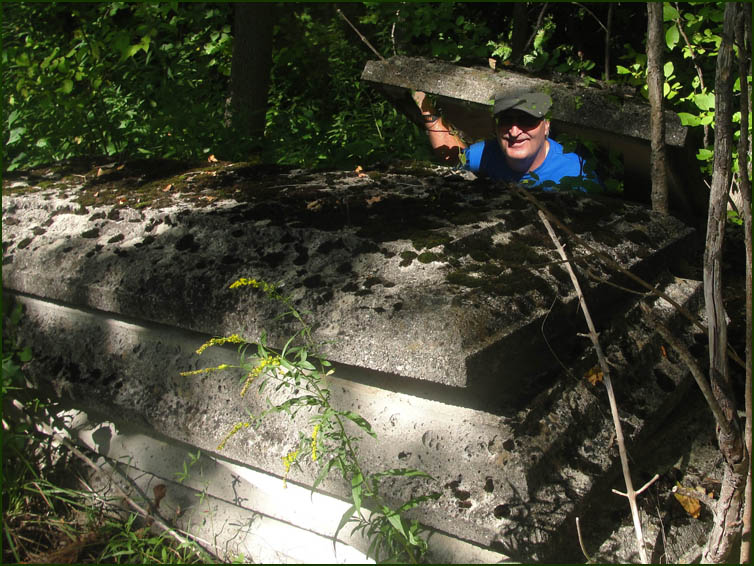 Steve chooses his sarcophagus, military surplus?
At the edge of Wiarton the trail descends a steep cliff via two ladders, which was exactly where Case dropped his camera. After clattering some 40 ft down a scree slope Karen rescued it for him and by some miracle it still worked. Case must have been a Saint in some former incarnation!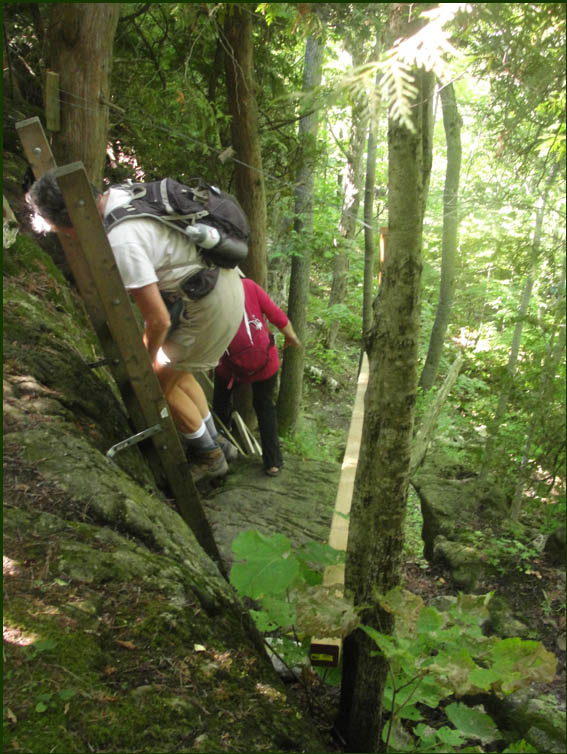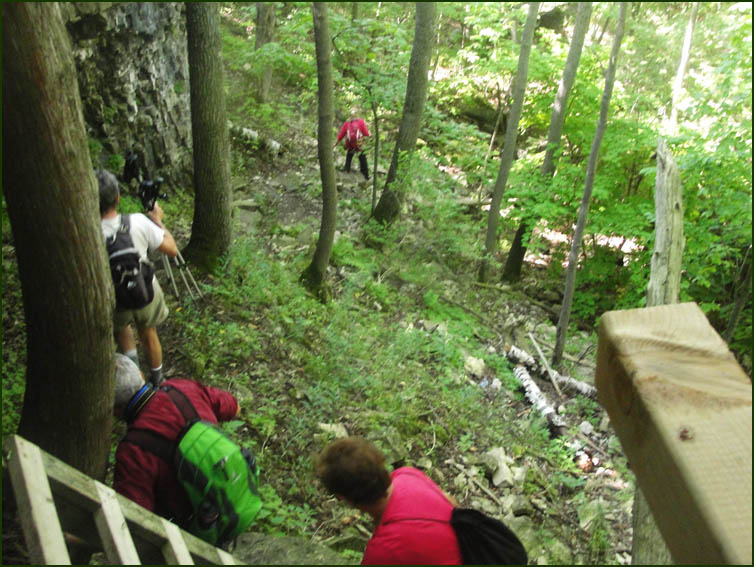 The stroll into Wiarton along the towns streets was a pleasant change from the cow tracks around the airport and the water's edge park (Bluewater Beach) made a pleasant lunch stop.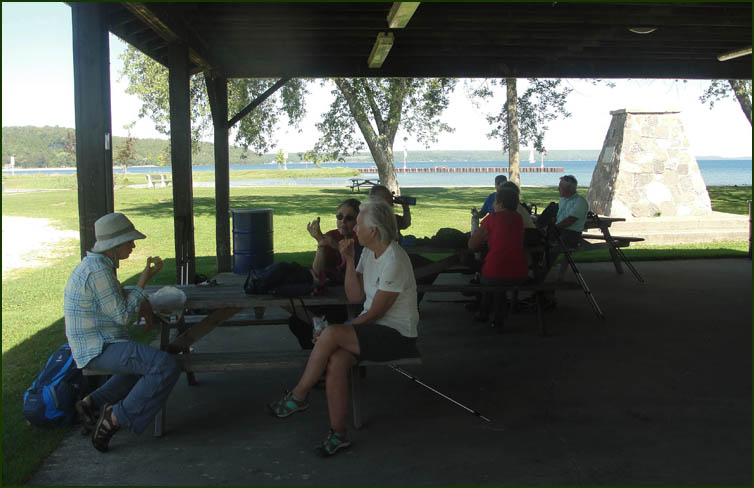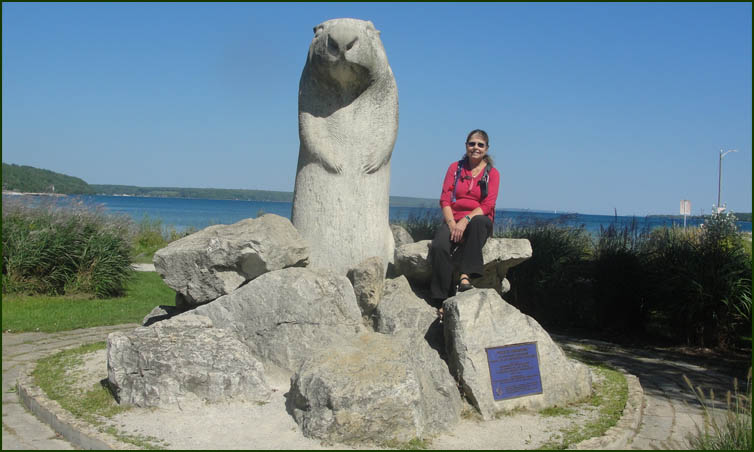 Uor 'Fearless' Leader, Karen posing with Wiarton Willie at the end of the
Sydenham Section of the Bruce Trail.