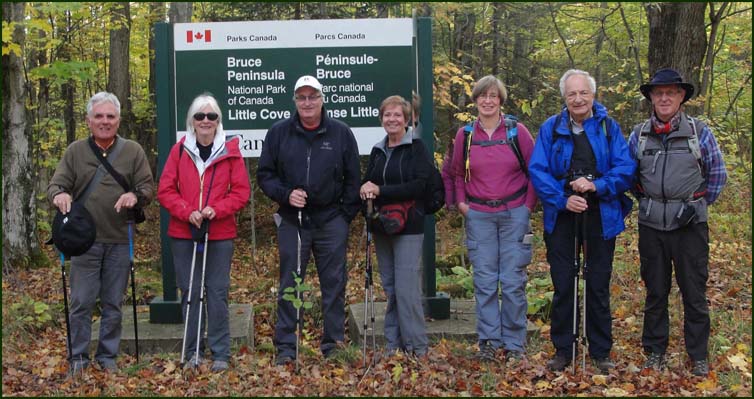 Our leader Richard, Helgy, Steve, Christine, Ann, Andy, and Case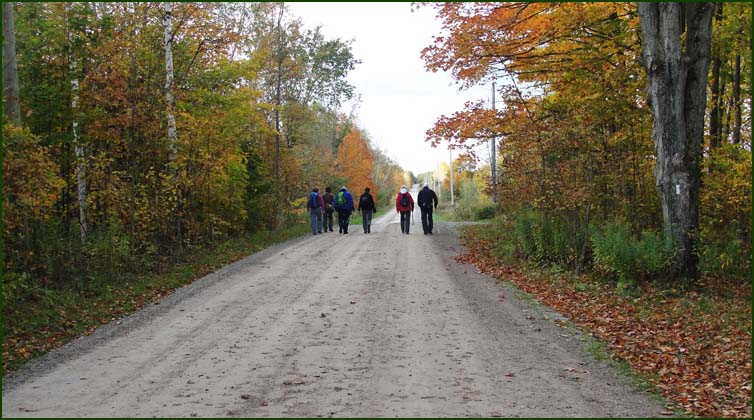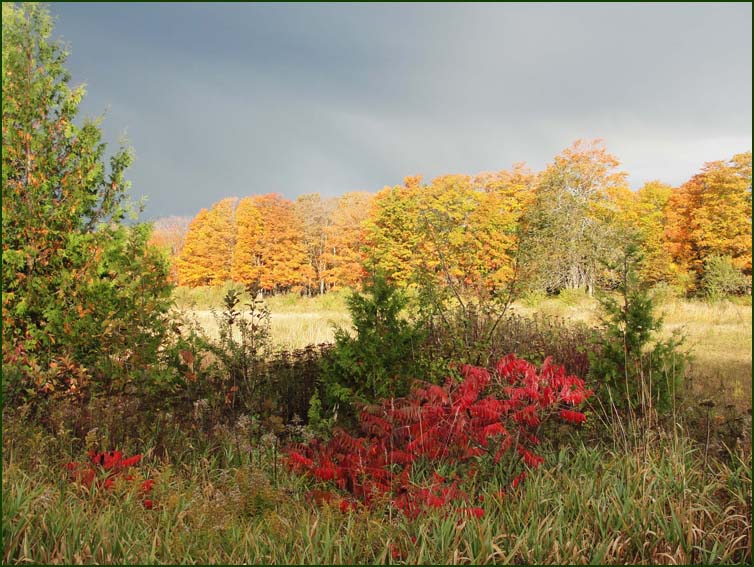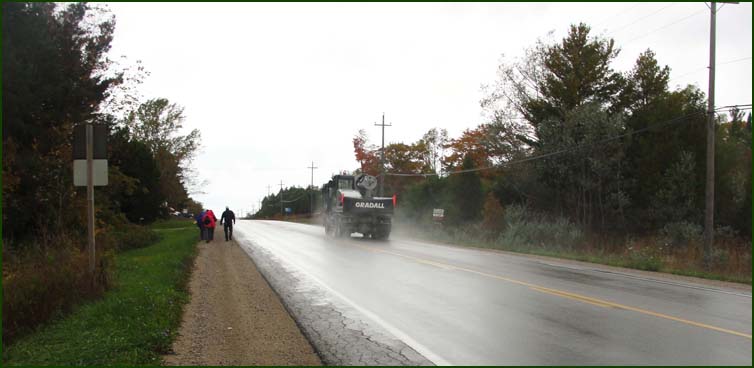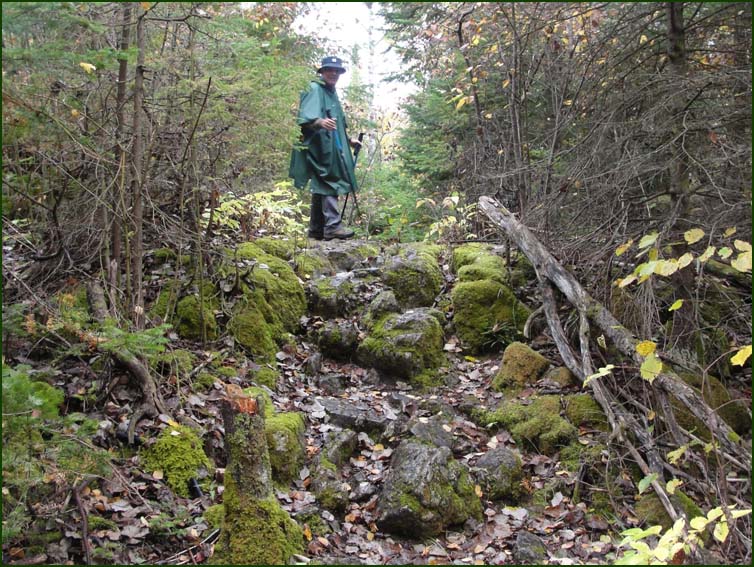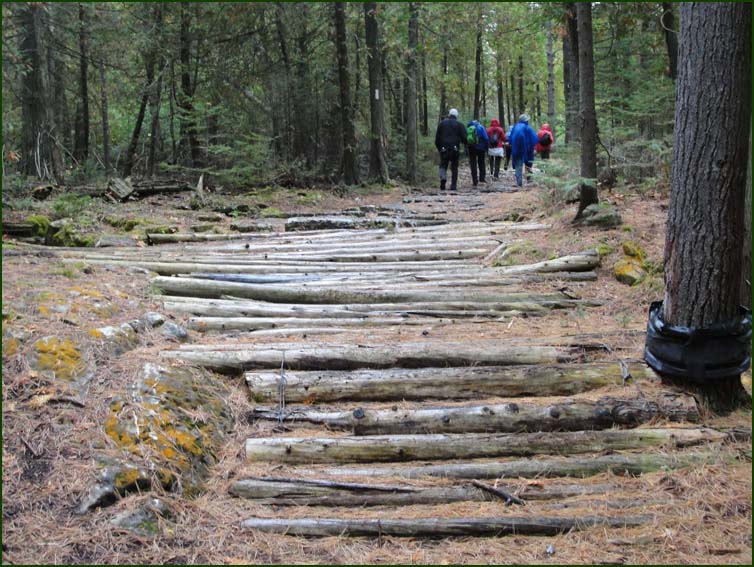 Although the weather was not ideal we took the time to follow the
Burnt Point Side Trail to Dunk's Point and back.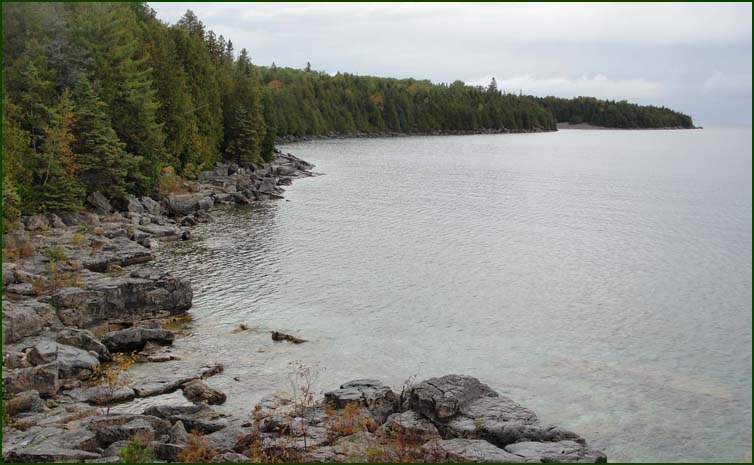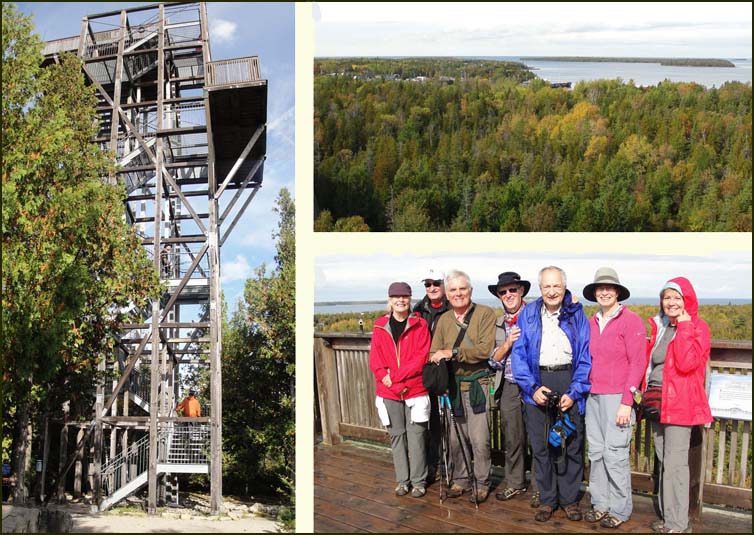 At the Bruce Peninsula National Park Visitor Center we stopped at the Lookout Tower
From here it was a short distance to the Bruce Trail Cairn on the waterfront in |Tobermory.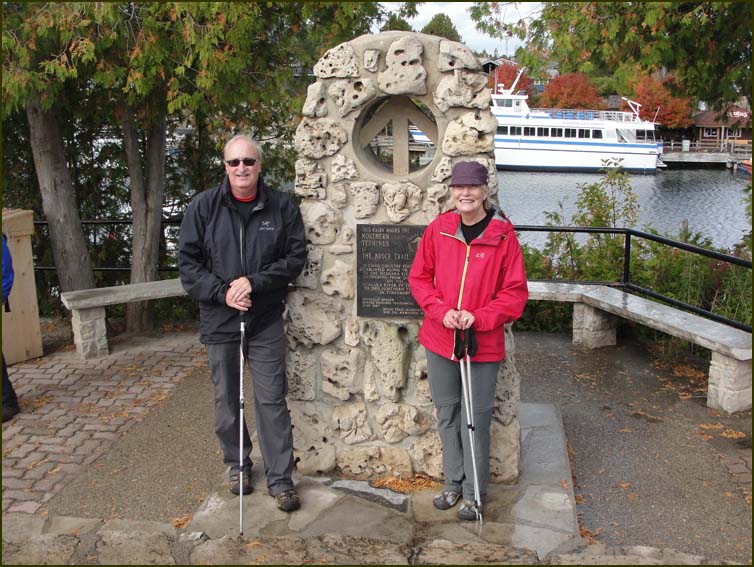 Congratulations to Helgy and Steven
for completing their End to End Hike of the Bruce Trail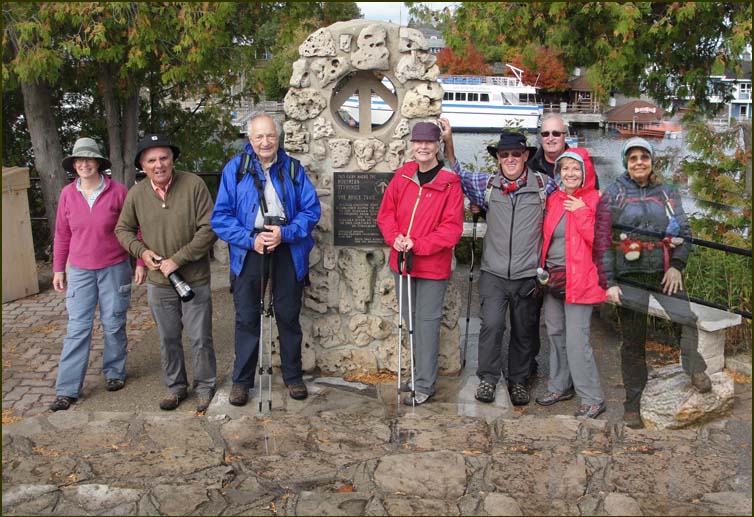 Helgy and Steve with the Sherpas that helped them in their quest to reach the summit. Surpisingly when I was about to post this picture an other person appeared at the extreme right The 'spirit' of Karen Nurse, Karen, who isresponsible of organizing this entire End to End is currently hiking in China and Japan but must have 'willed' herself into our celebration.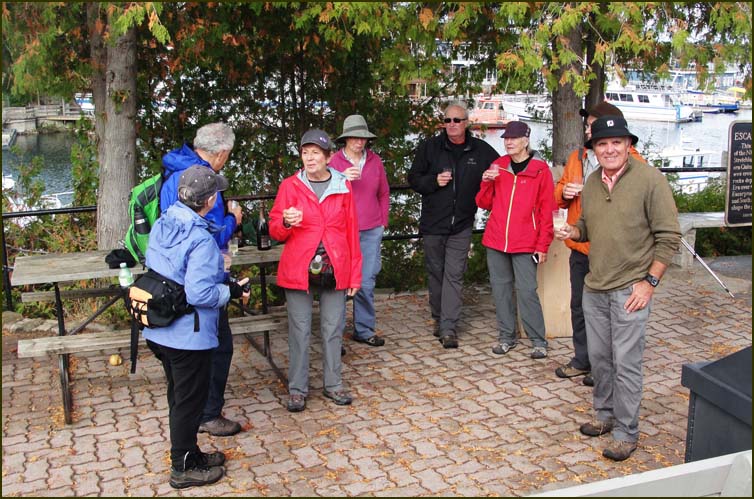 Breaking out the champagne.
We were joined on the last day by John and Sharon Innanen from Kitchener.
John completed his end to end today as well.