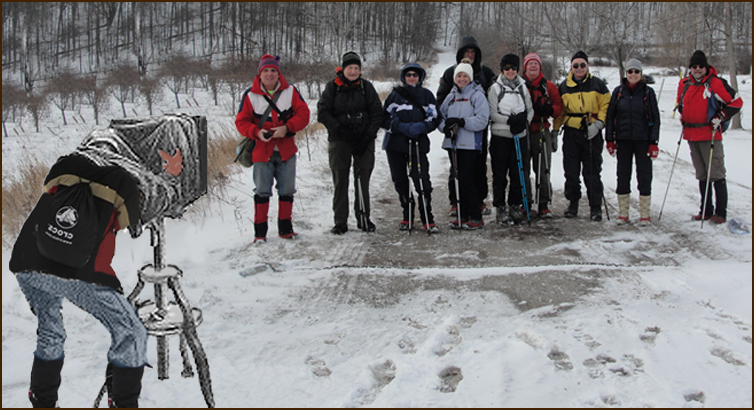 Today's hikers: Richard, Andy, Anita, Christine; Mike; Annette, John G, Eric, Karen Nourse our leader and John Nourse. Case is our expedition photographer. We welcome Annette and Eric as new Pathfinders.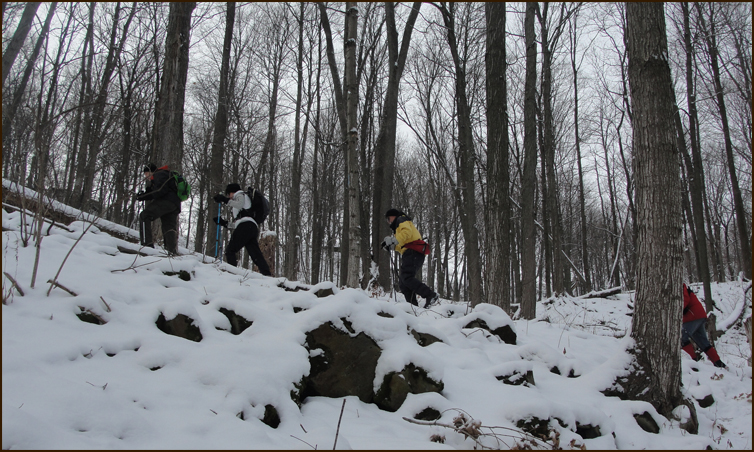 We follow the Lewis Road Access Trail and turn left onto the Bruce Trail at km 11.1.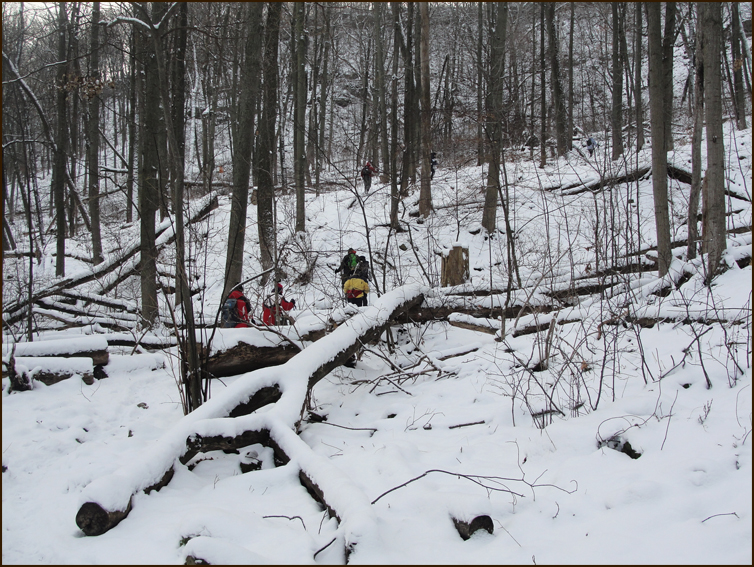 The Trail stays below the edge of the escarpment and passes through predominantly hardwood forest until it reaches Fifty Road at km 9.1.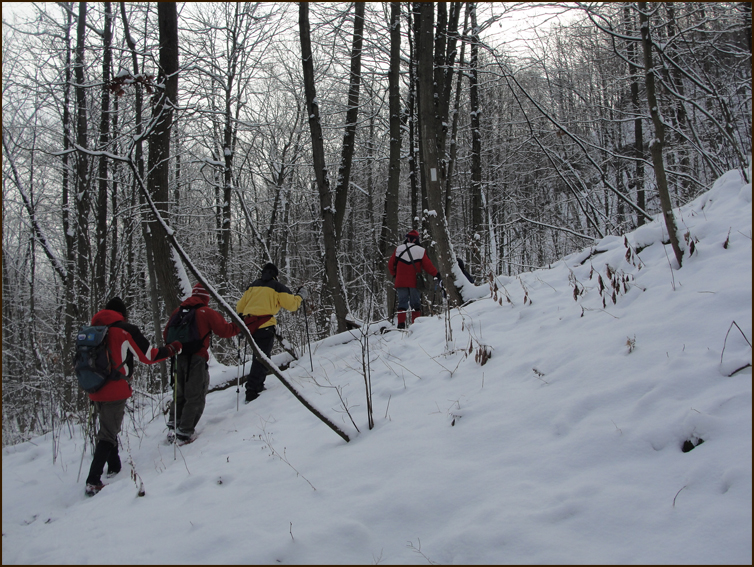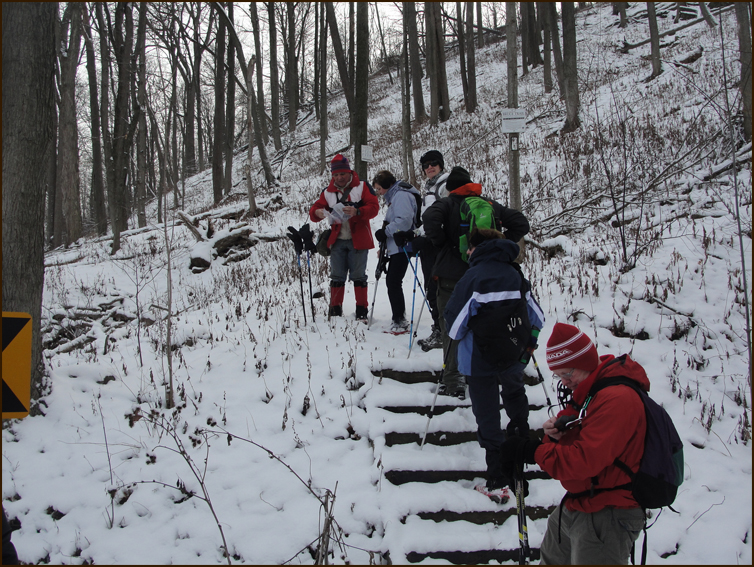 The Trail crosses Fifty Road and we climb some steps and continue east along the slope below the escarpment.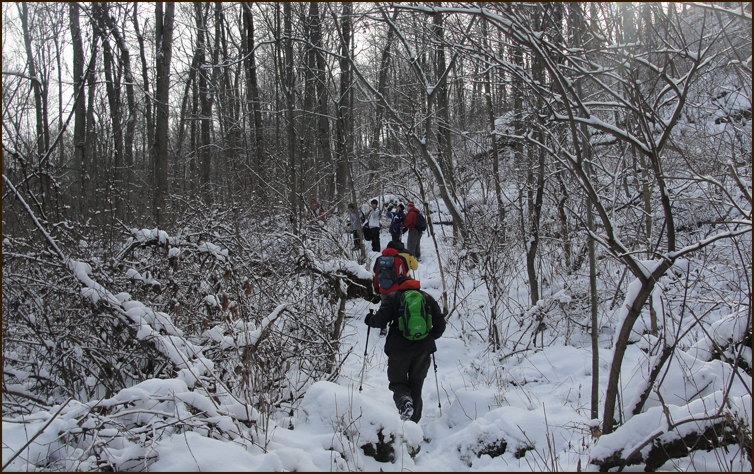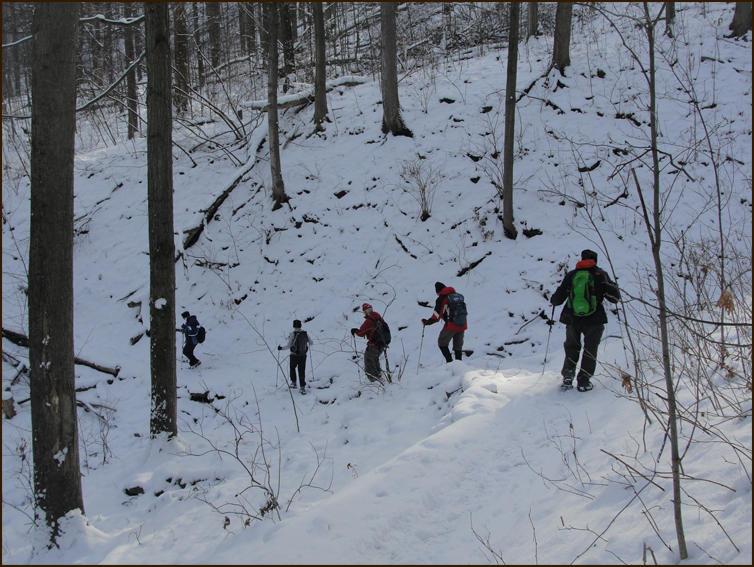 Looks a bit like the Chilkoot Trail.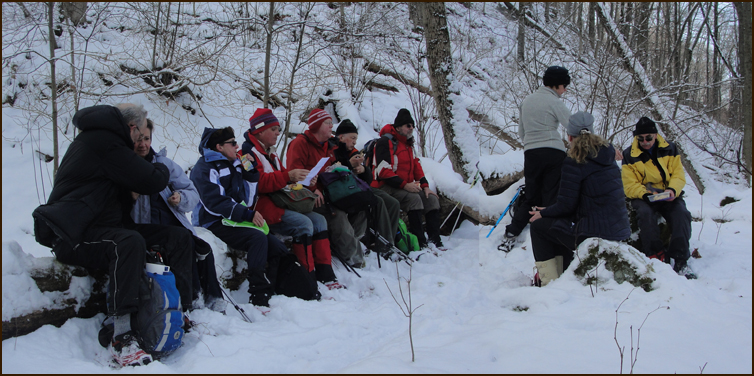 Elevensies ....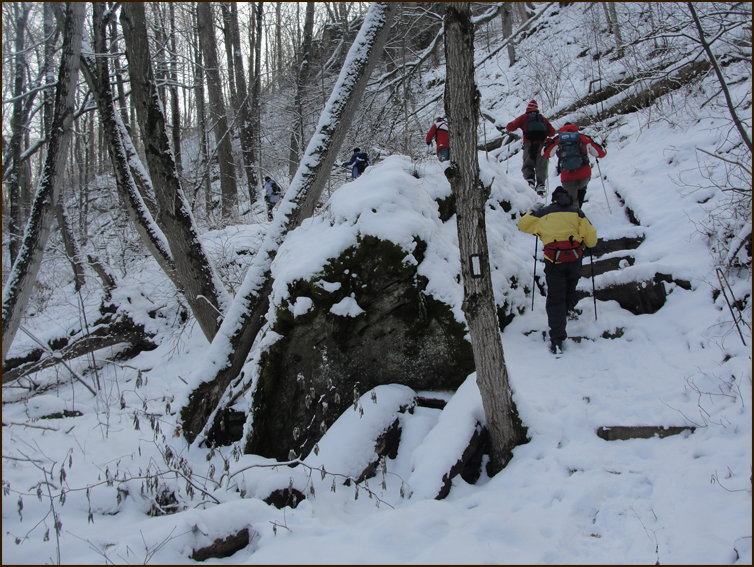 The Trail begins a long and gradual ascent to the top of the escarpment.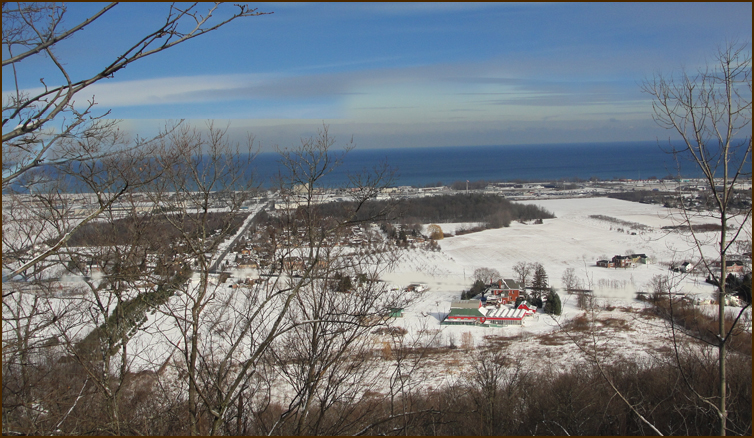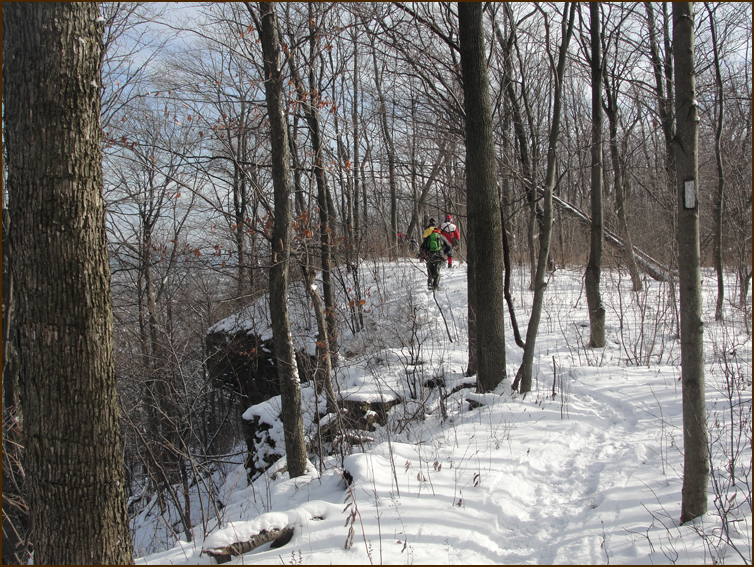 The Trail travels along the brow for 1.6 km with spectacular views.
The Trail emerges onto Wolverton Road and turns right, we walk 400 m and turn left onto Ridge Road.

We hike along Ridge Road past several vineyards, turn north on Quarry Road and right into the Beamer Memorial Conservation Area, The area is well known for observing the hawk migration in the Spring.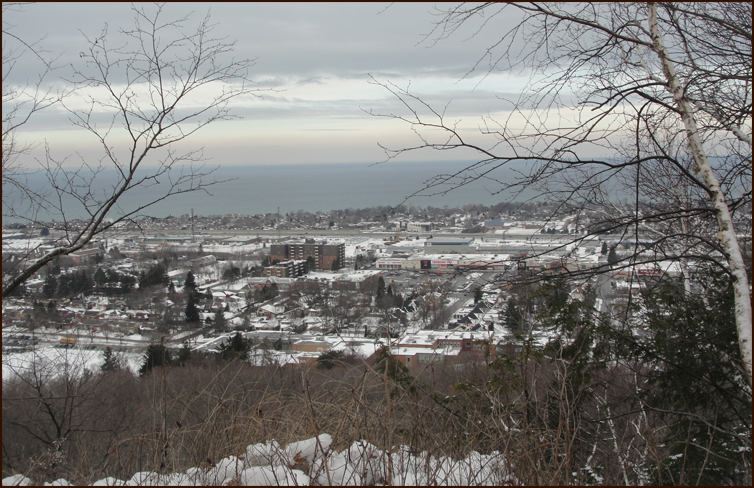 Grimsby and Lake Ontario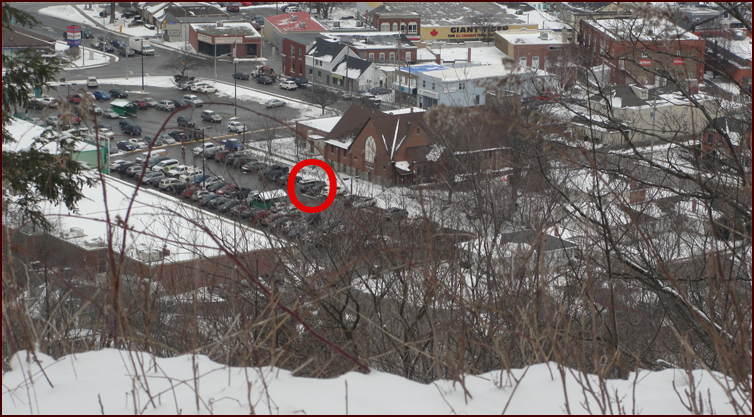 That's our car, how do we get down there ?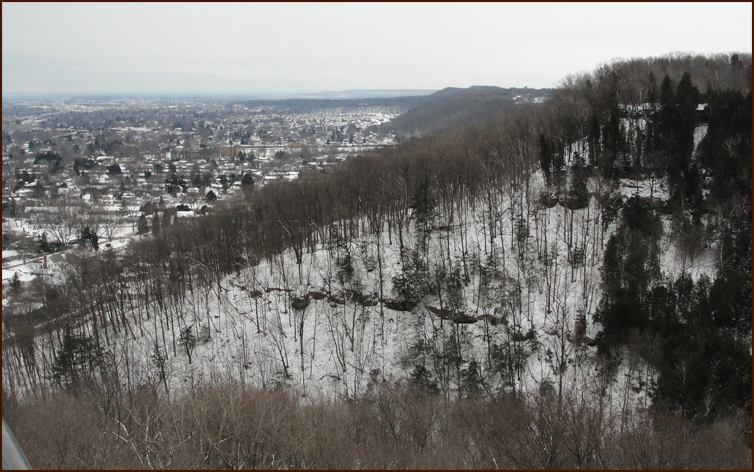 The Niagara Escarpment looking east from Grimsby.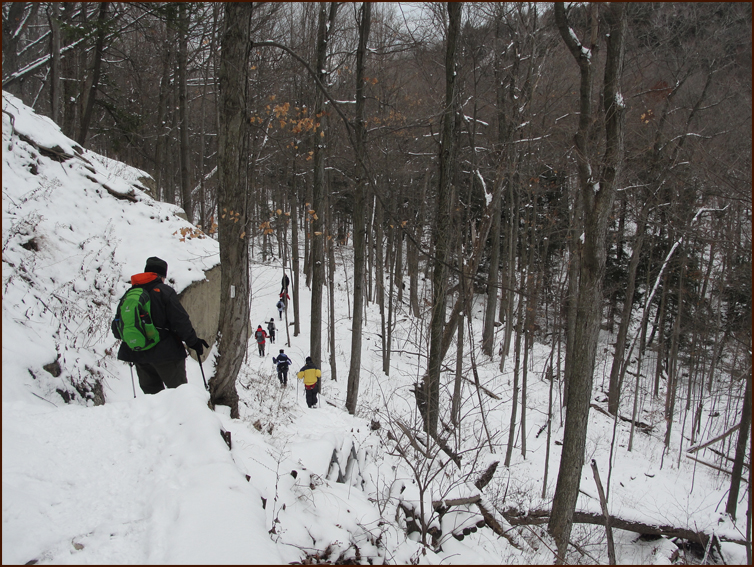 The Trail heads down from the Escarpment crest into the valley of the Fourty Mile Creek.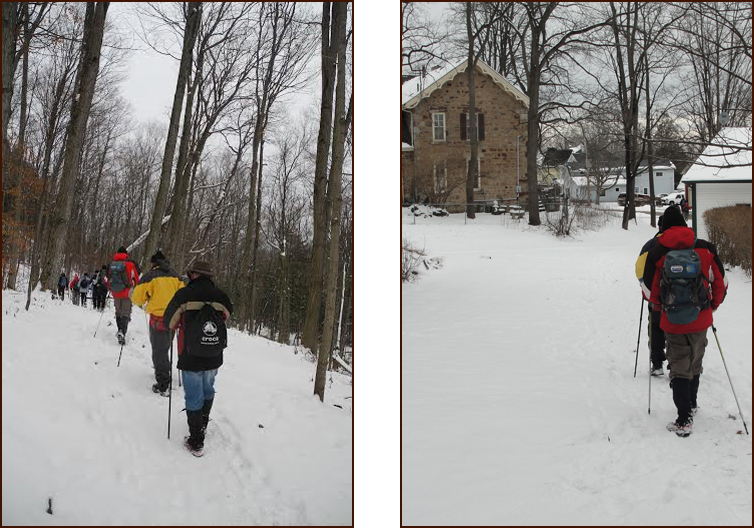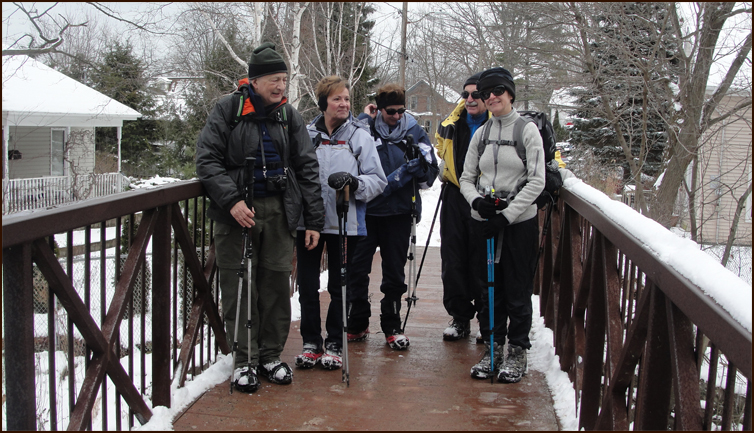 This is the end of the Niagara Section and km 00.0 of Iroquia Section. Andy and Christine need this section in their quest to complete their 'End to End'.
We collected the cars and headed back to Oakville.