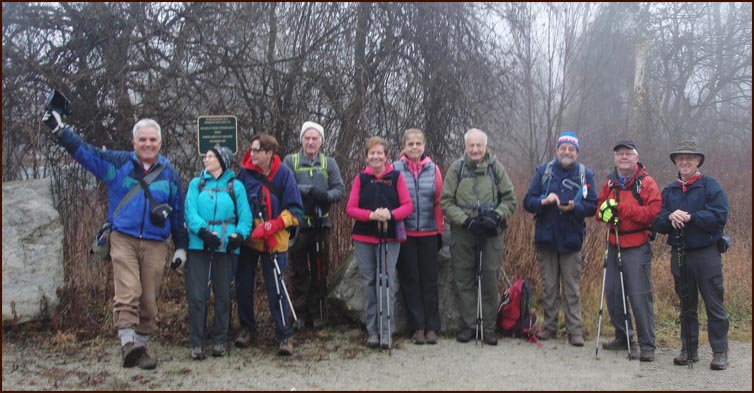 Hikers; Richard; Carol; Anita; John N; Christine; our leaderKaren Nourse; Andy; John Nourse; John B. and Case.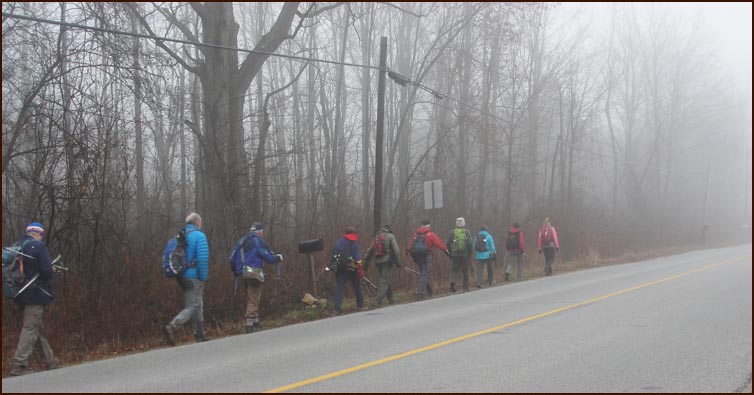 We started out in the fog along 15 Sideroad across Hwy 25 at Speyside and turned left into the Speyside Forest.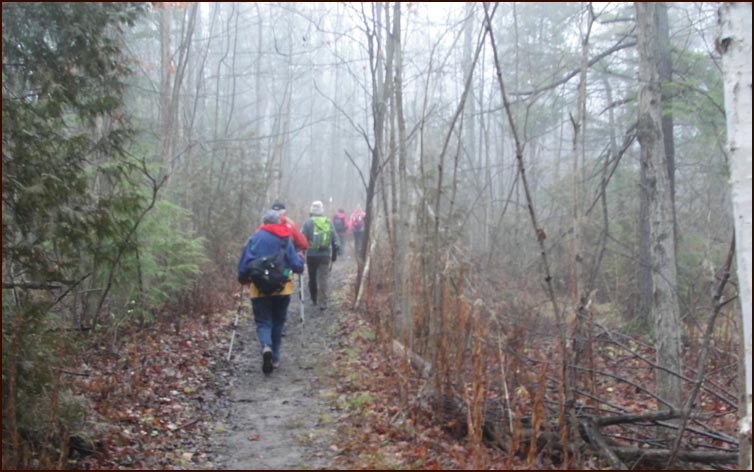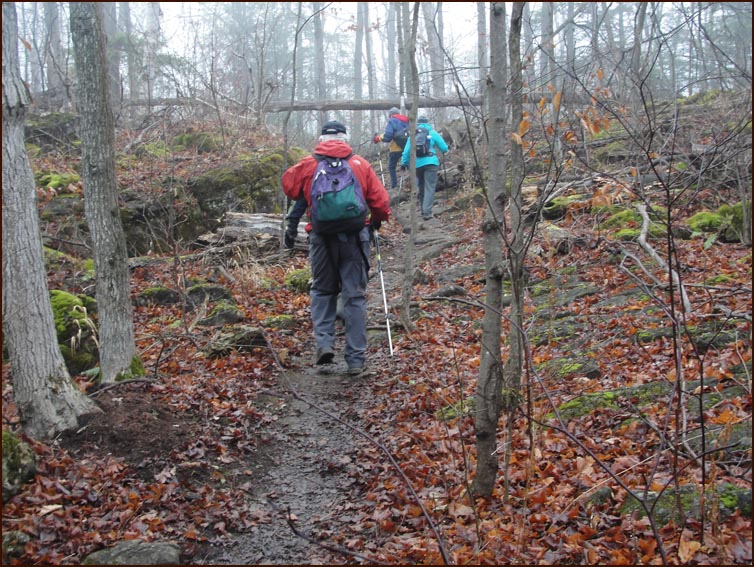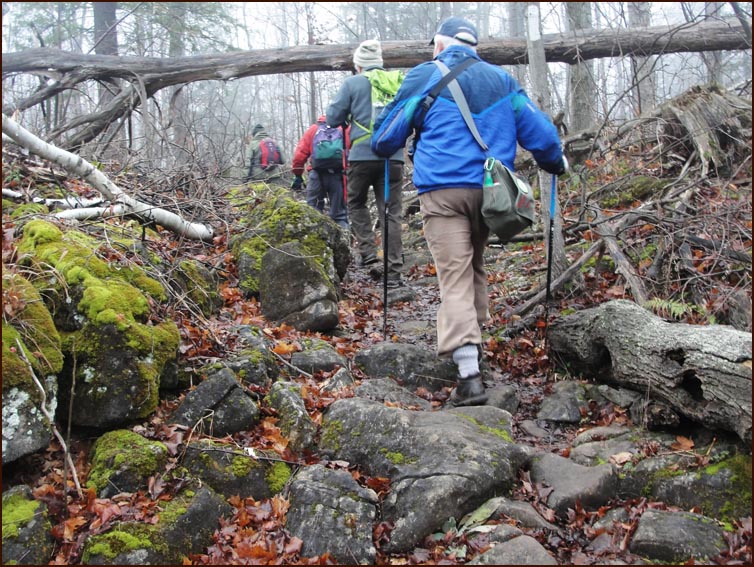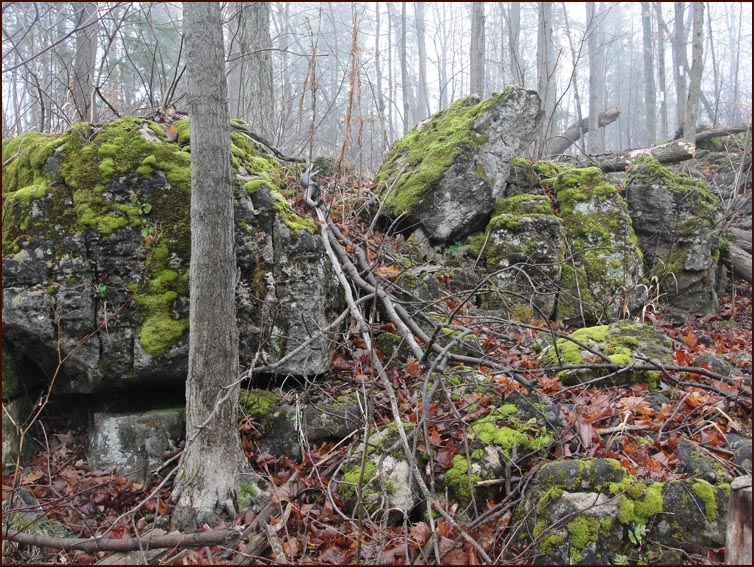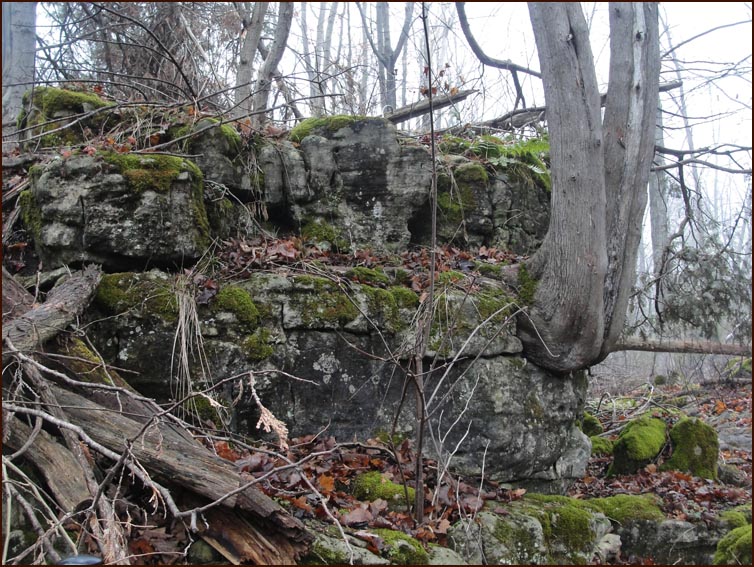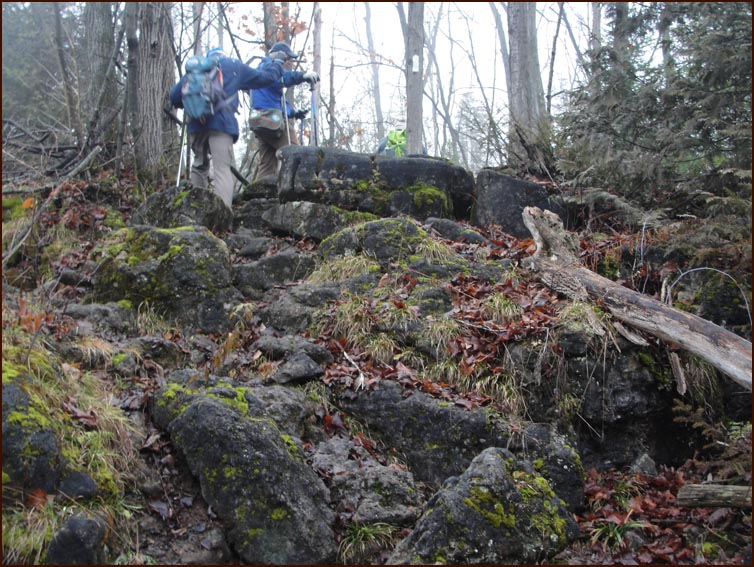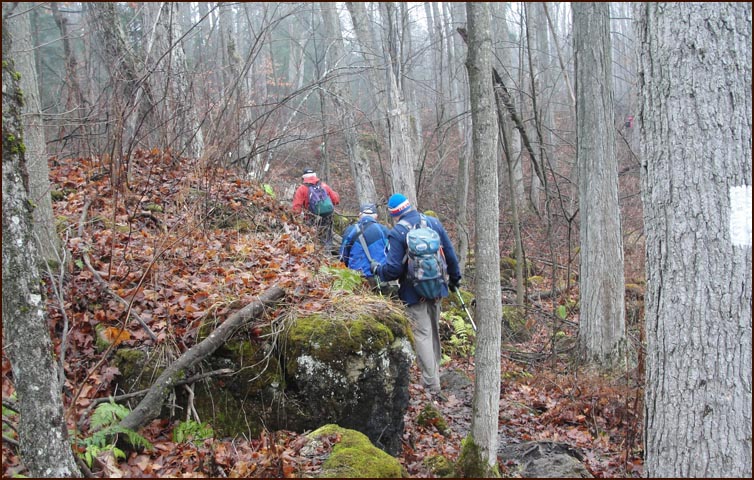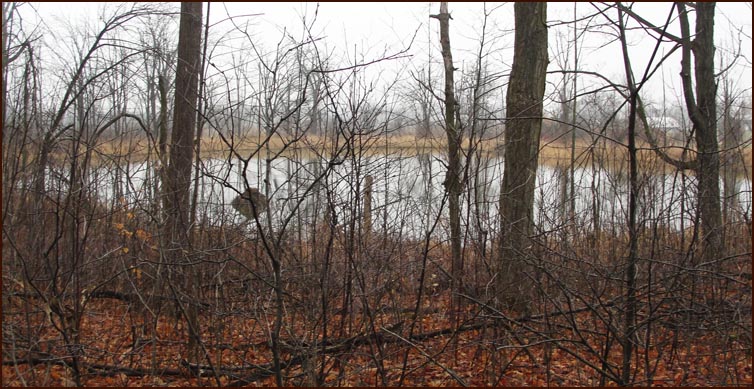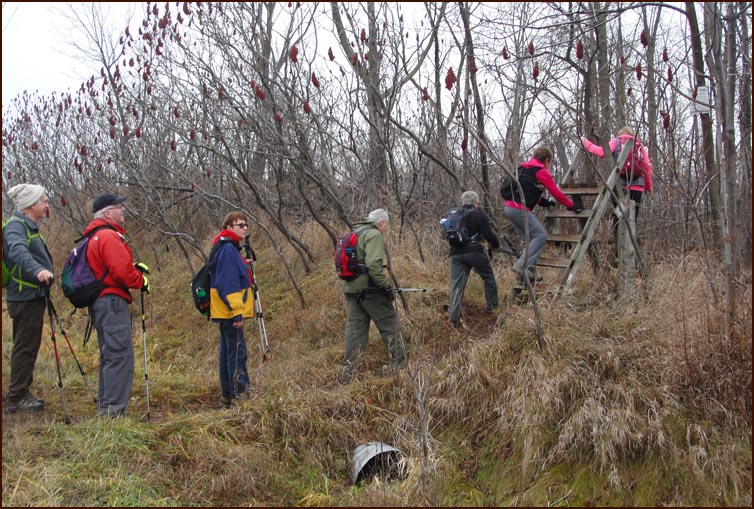 The Trail crosses the Fourth Line, we climb a stile and continue along the edge of
farmer's fields.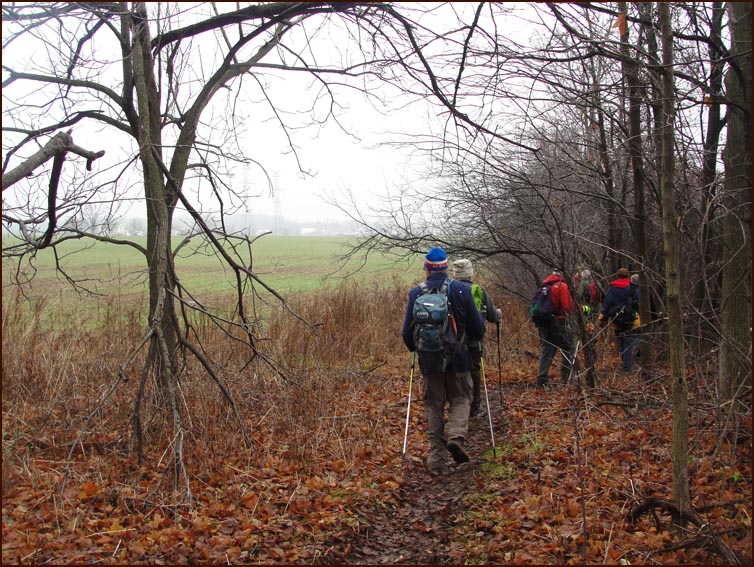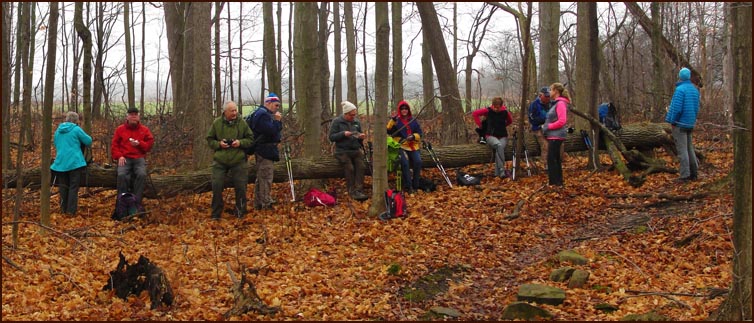 Lunch break.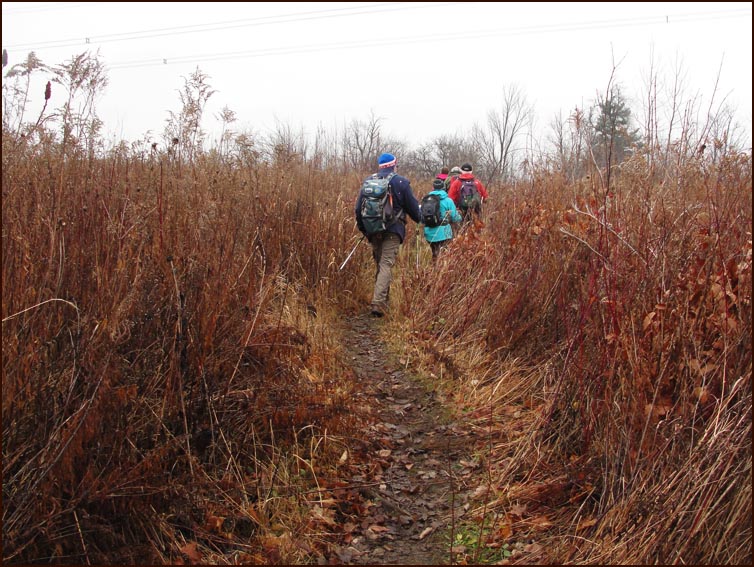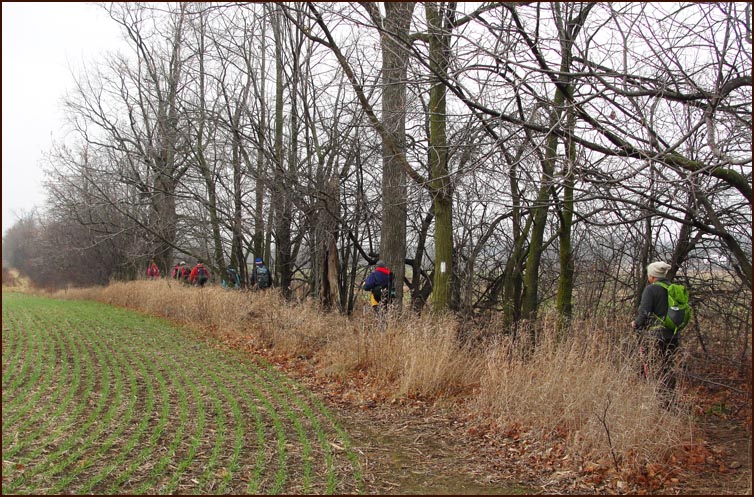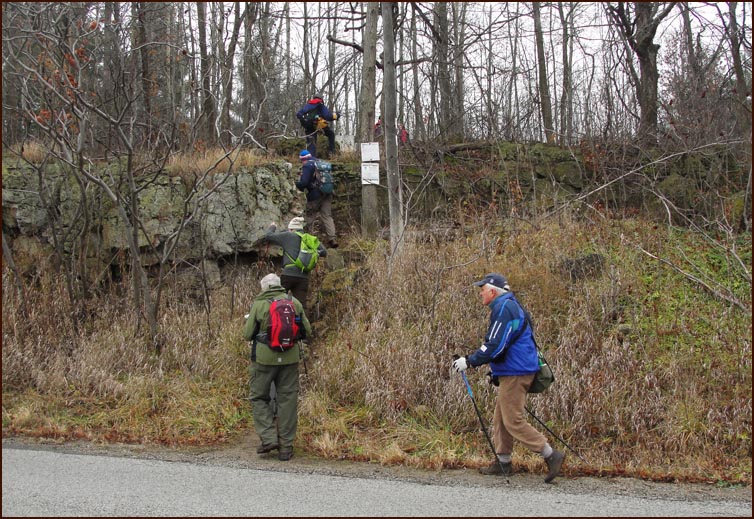 The Trail turns left and follows the 5th Line for 100 m, turns right and climbs a rock face into the Limehouse Conservation Area.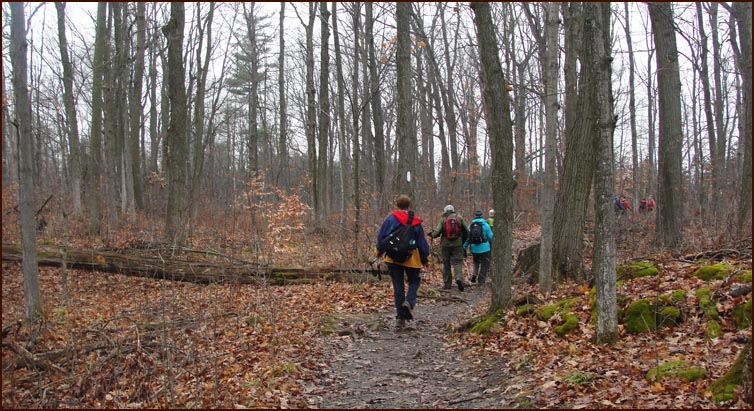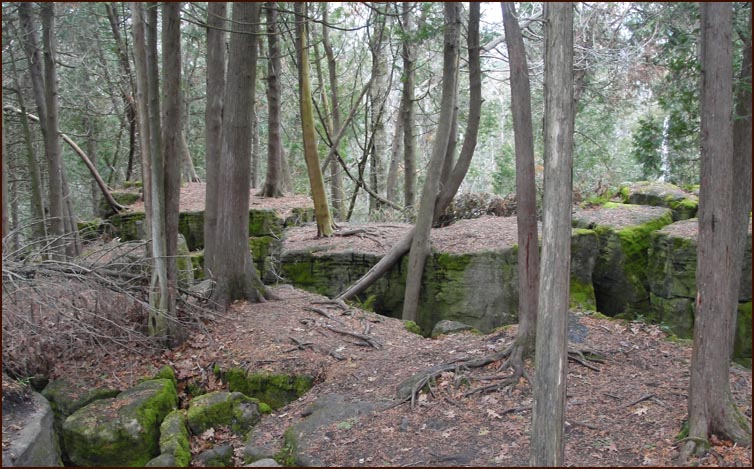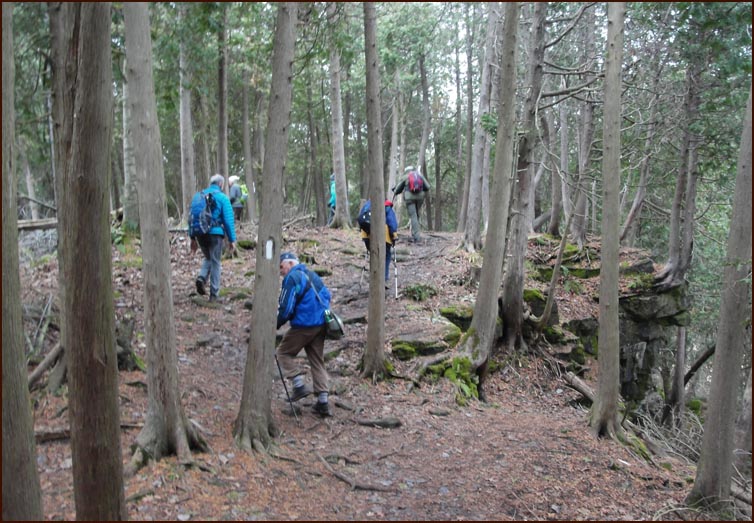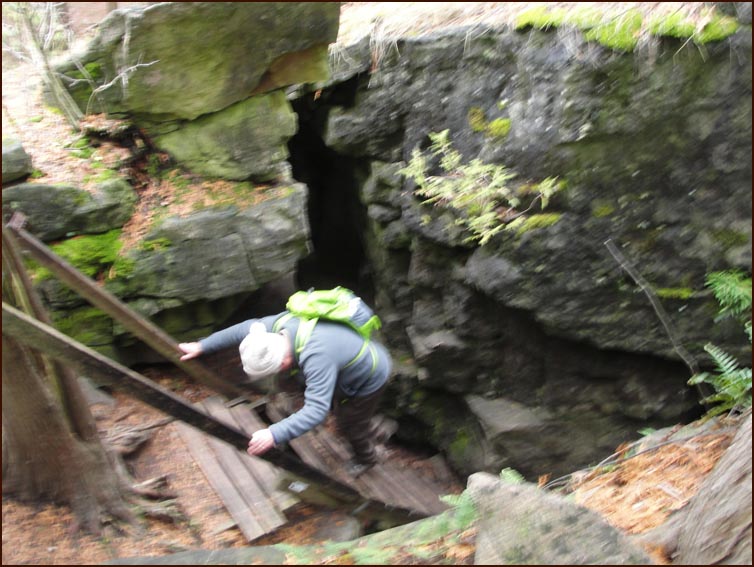 The main Trail heads past a series of rock fissures before dropping through the "Hole-in-the-Wall" on two ladders.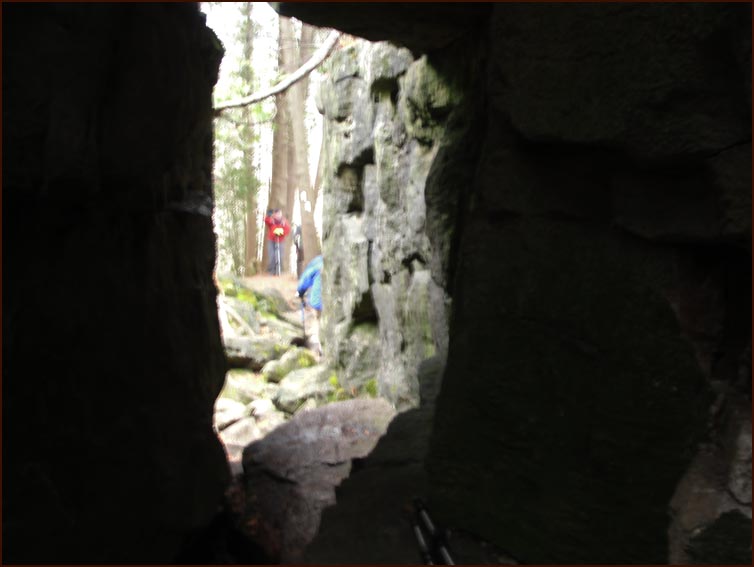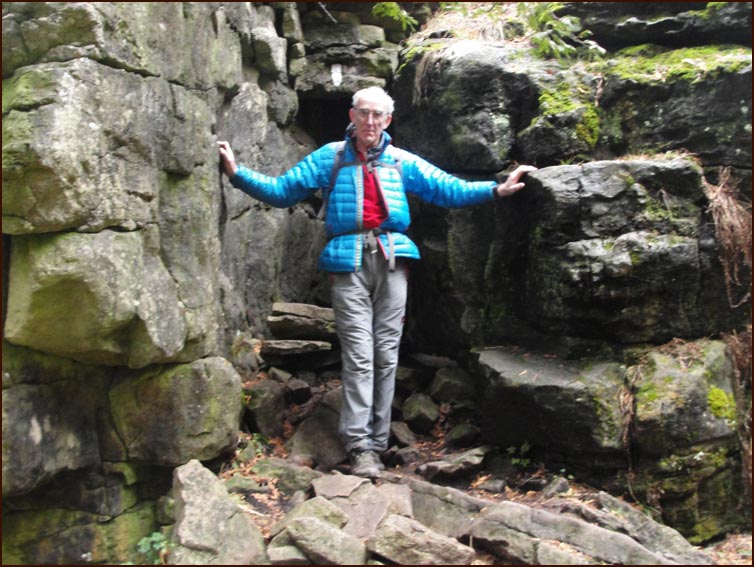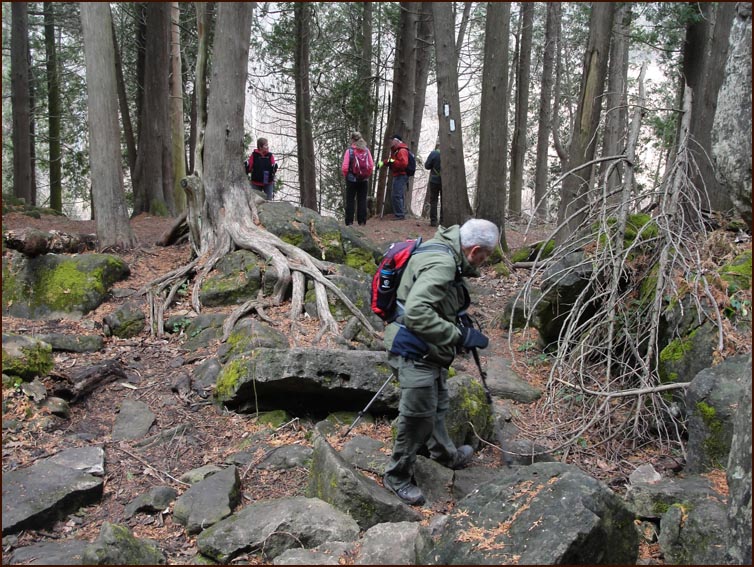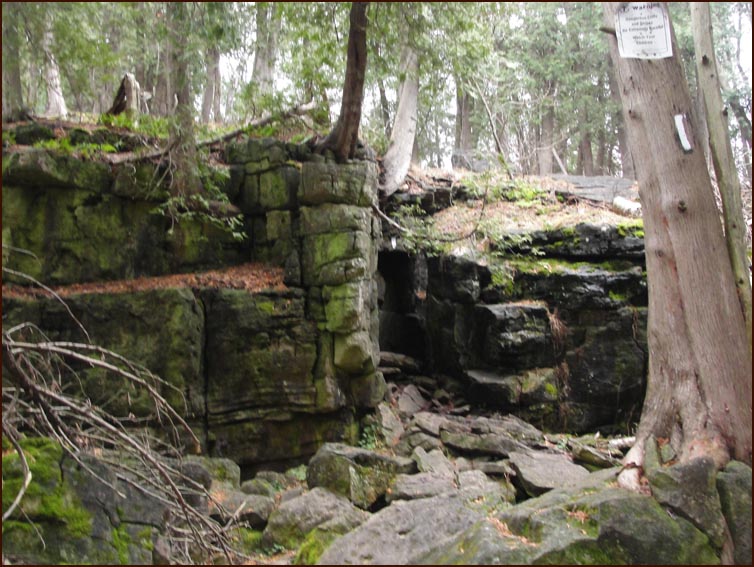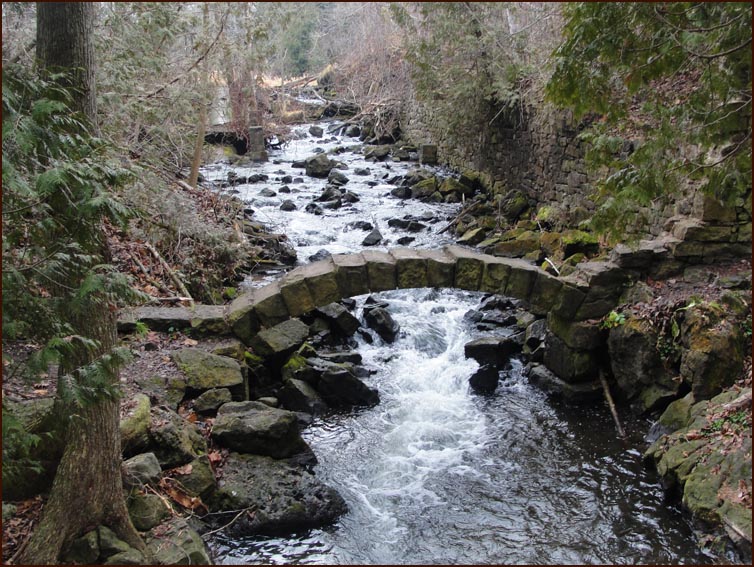 The Trail follows the bed of the old Toronto Suburban Radial Railway and then crosses the Black Creek near the remains of an old mill.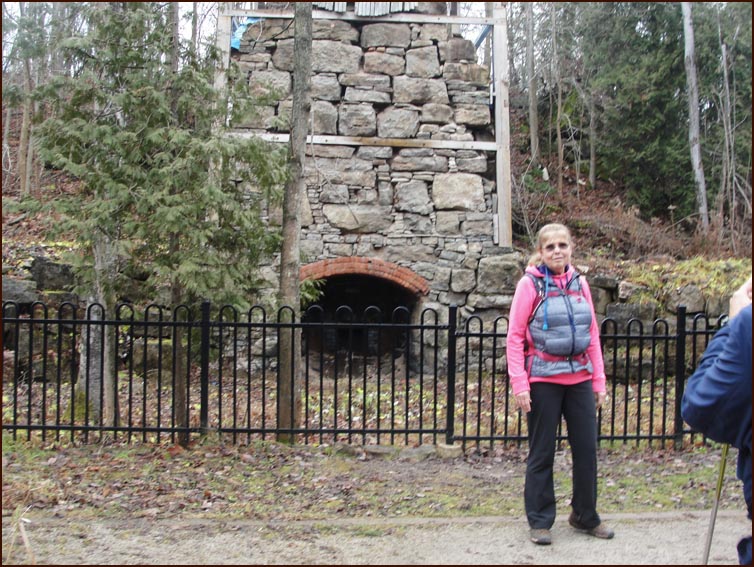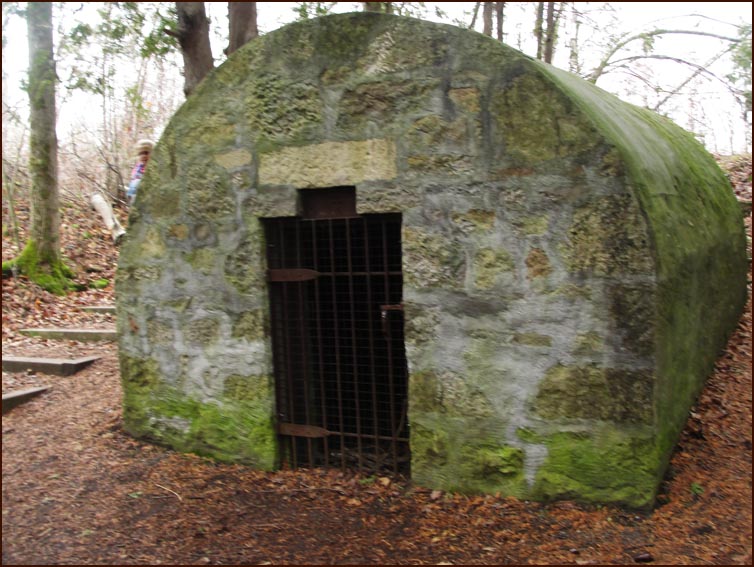 We pass a lime kiln and a restored powder magazine before reaching our cars parked at the Limehouse Memorial Hall.