We continued west into a grain field with a lovely view to the northwest over the waters of Owen Sound. After dropping int a stream valley, we continued south beside another field before we entered a hardwood forest on the right.

We crossed Brock Road and continued south west into the forest. We hiked close to the Escarpment edge with its fascinating geological forms and cliff-edge vegetation. We left the forest at Highway 26 and followed the highway for 1.6 km.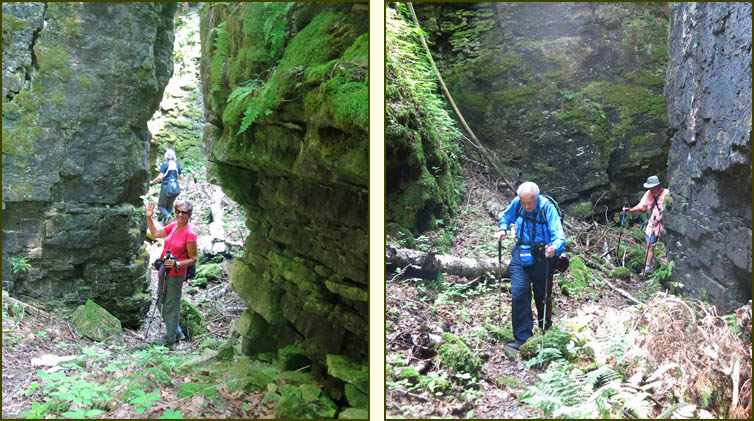 We then turned right and entered a working farm and continued north along a fence line and then slowly descended toward some large rock formations. We descended into a beautiful small valley nestled between the Escarpment to the west a a hill on the east. We reached the Lloyd Laycock Cave Side Trail which we took to explore a lovely crevice.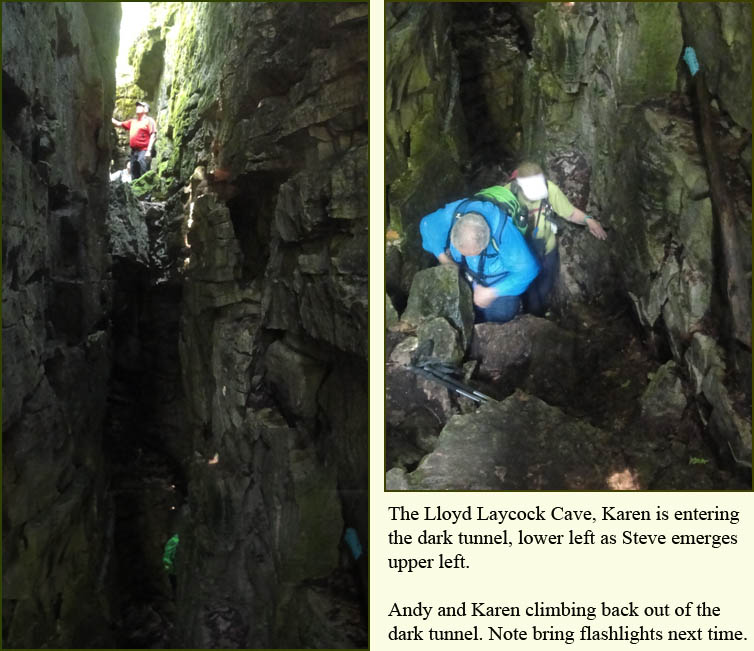 We skirted a pond and a wet area before crossing two more fields. After exiting the second field, we turned left and climbed the Escarpment on Sideroad 22 for 100 m before turning sharply to the right into the forest above the scarp edge.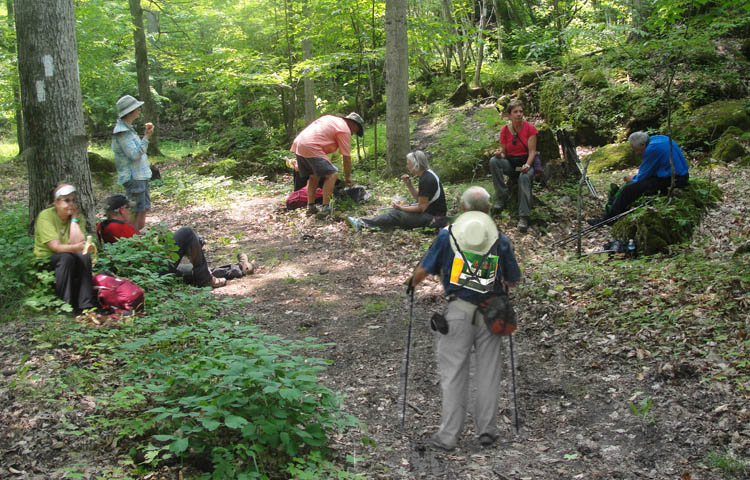 Case arrives at the lunch break a bit late, sloweddown by the extra load he was carrying .....
For the next 1.9 km we followed the edge of the Escarpment beside and sometimes over numerous crevices.

A couple of toadstool photographs .....
We left the scarp edge and turned south through a mixed hardwood forest and continued west on a forested road allowance before descending the Escarpment. We followed a fence to Sideroad 22 to eight Concession N.

The Polish Solier Tree

A large Beech tree that was carved in 1942 by a Polish soldier while training in the Owen Sound area. The first line is the first line of the Polish National Anthem "Poland has not yet perished".

For the next 1.2 kms we followed a gravel road before entering a hardwood forest. We crossed a bridge over a small stream and continued to Highway 26, where we had parked our car.