We crossed Campbellville Road and headed north and passed a plaque honouring the first blaze on the Bruce Trail (July 1962)

We continued north through pines and under power lines to climb the Escarpment. We continued along a forest path to a field from which there was a splendid view of Kelso, Milton and Toronto.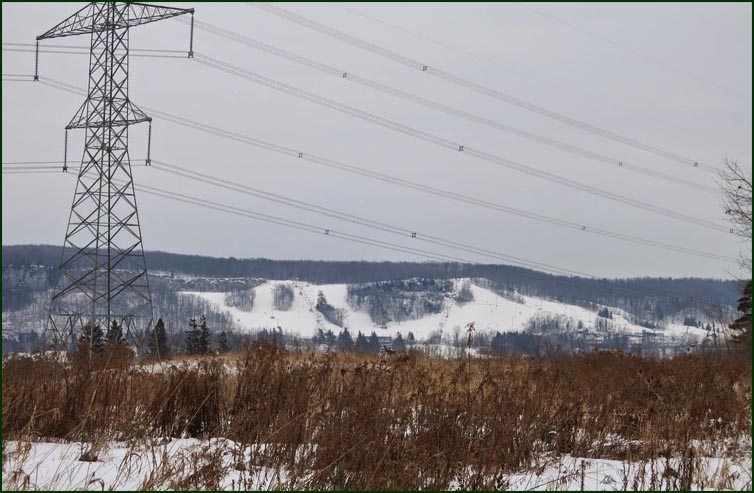 We continued along the edge of the Escarpment where there were 500 year old cedars clinging to the edge of the cliffs.
We crossed the Dublin Line road allowance and hiked along a forest track and then back to the edge of the Escarpment. We reached a lookout point just south of St. Helena Rd past a set of concrete barriers. We then headed through the forest and crossed an abandoned quarry road. We then traversed the scenic escarpment to the Pear Tree Parking Lot where we had left our first car. We picked up the first car at Kelso, drove to Tim Horton's.