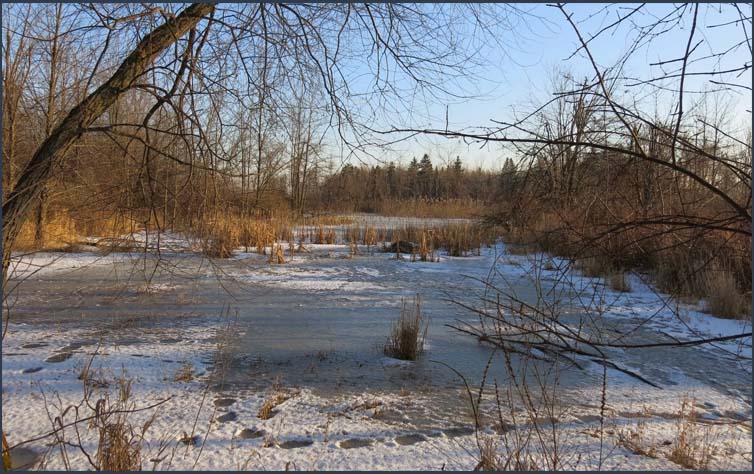 After leaving the farmland, we continued through beautiful woodland for 2 kms to reach Guelph Line. We crossed the road before entering a hedgerow into a bush of maples and young white pines.


We emerged from the bush onto No. 1 Sideroad. We continued to No. 1 Sideroad for 1.7 kms to Walkers Line where we turned left and followed Walkers Line for 2.1 kms. At No. 2 Sideroad we turned west onto a road allowance and soon stopped for elevensies.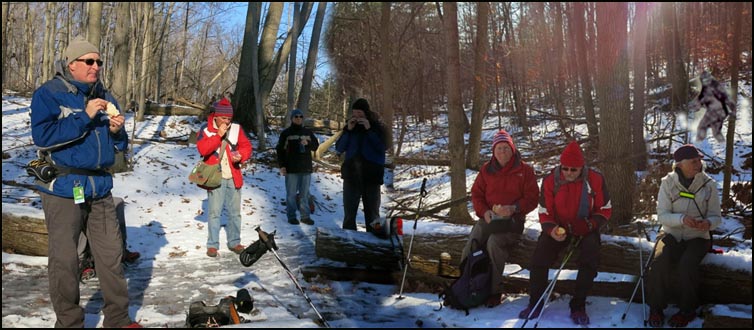 Anyone notice the strange foot prints on he trail ?
We then continued up the escarpment into the Mount Nemo Conservation Area. At the top we climbed through a narrow gap in the escarpment up a ladder to the top.

We continued along the top of Mount Nemo hiking on fairly level terrain criss-crossed with fissures, some of which lead into a system of vertical caves. We stopped at several lookout points and an observation platform along the way to admire the spectacular views.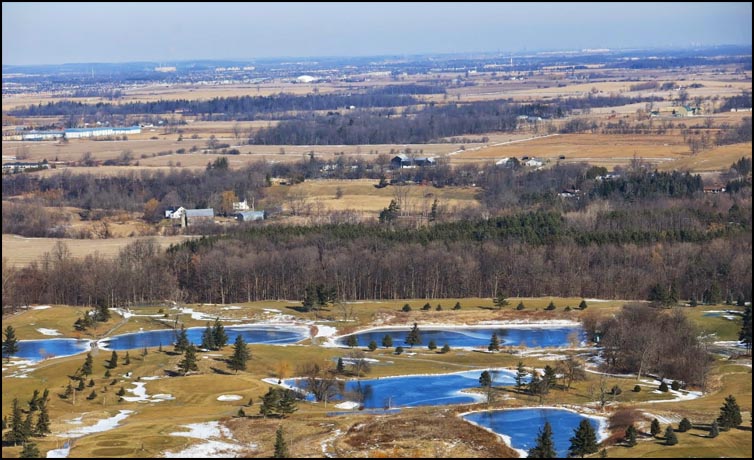 We continued following the escarpment for a kilometre to an old quarry road and then onto the parking lot where we had left the cars.