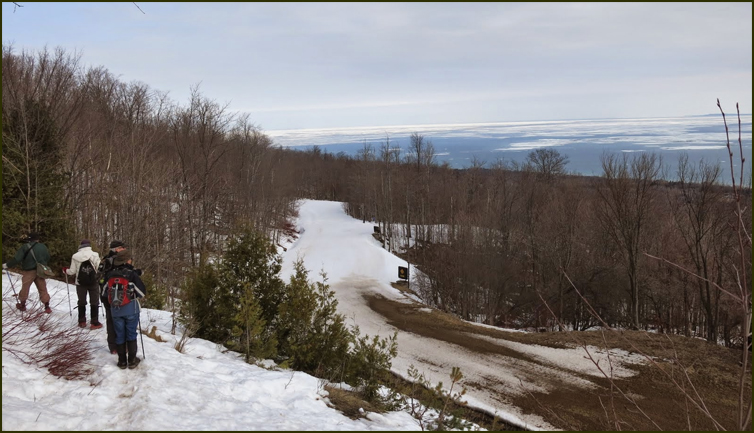 After crossing a stream,, we climbed steeply back to a ridge with beautiful views to the north. We continued west before descending into a deep valley and then climbed into the Loree Forest. In 2007 this park was renamed the Len Gertler Memorial Loree Forest. We continued on with views of the Nottawasaga Bay from the top of the Georgian Peaks Ski Club. It was here that we had elevensies.

We continued southward to 21st Side Road. We crossed the road and headed southward to the 18th Side Road along a road allowance. It was here that we encountered knee deep snow which was very tiring. Richard, Steve and Karen took turns breaking trail.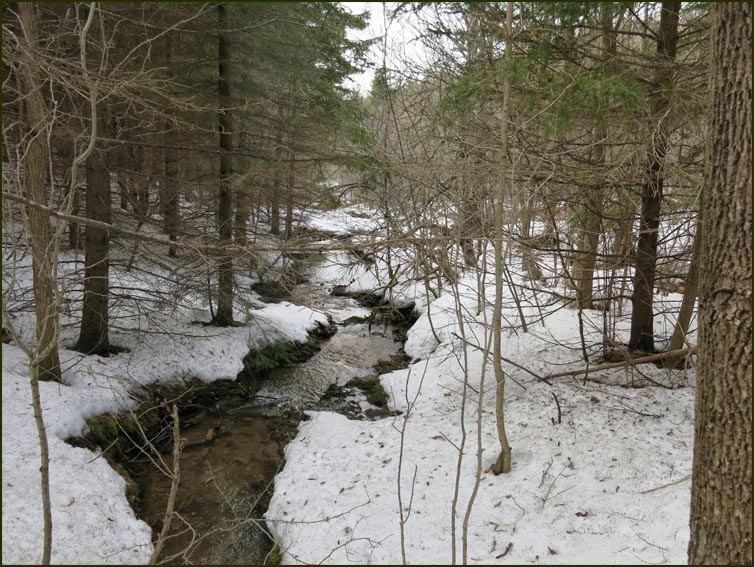 We then dropped into a ravine to reach the 6th Line road allowance.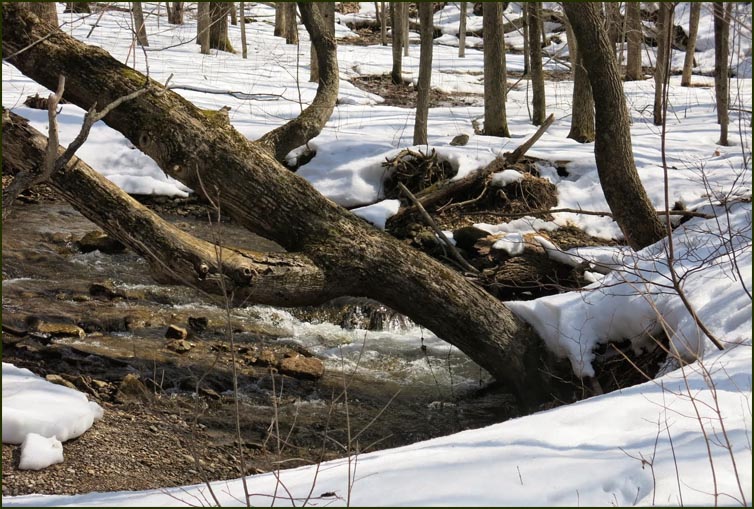 We picked up the first car, stopped of at Tim Horton's and drove home.