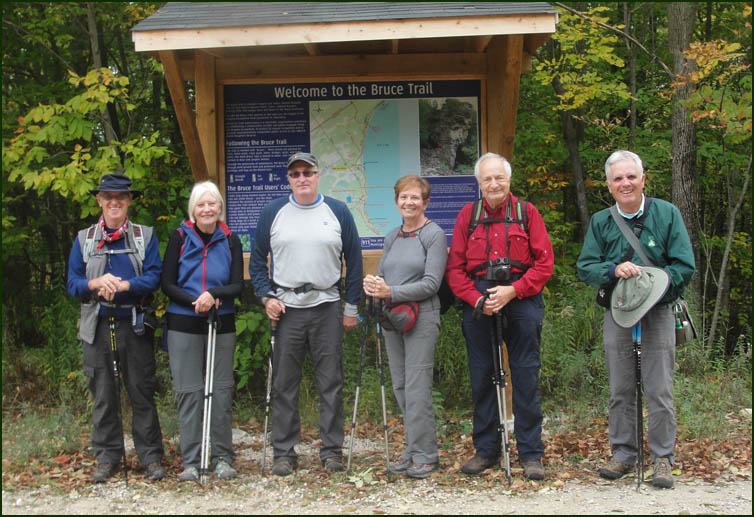 Hikers; Case, Helgy, Steve, Christine, Andy and our returning leader Richard which means
that Steve who led so courageously last week has been demoted back to 'Hiker 3rd Class'.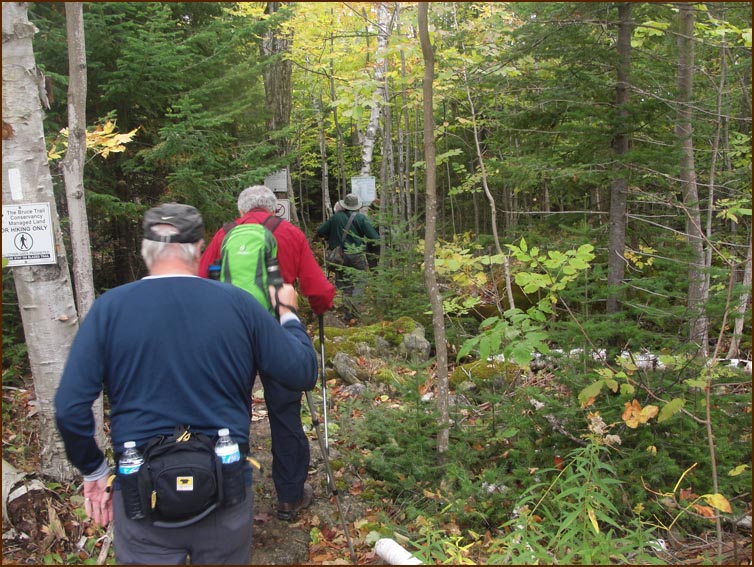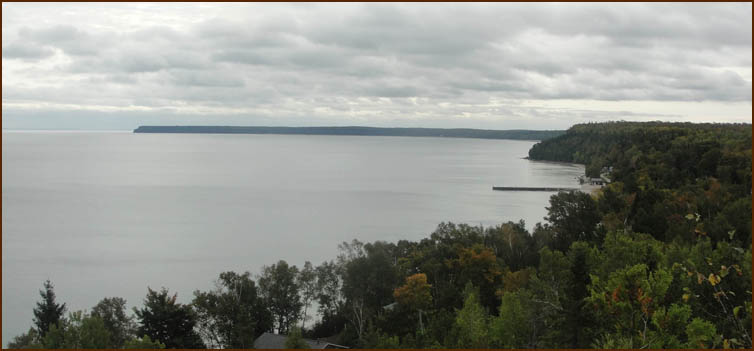 Veiw of Dyers Bay looking towards Cape Crocker in the distance.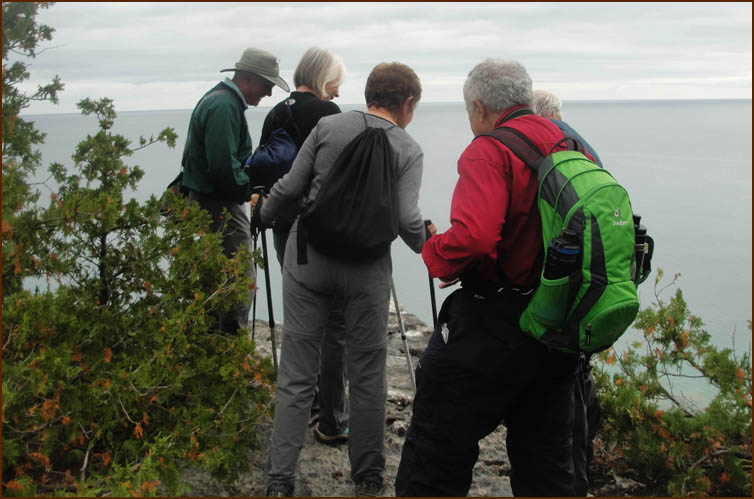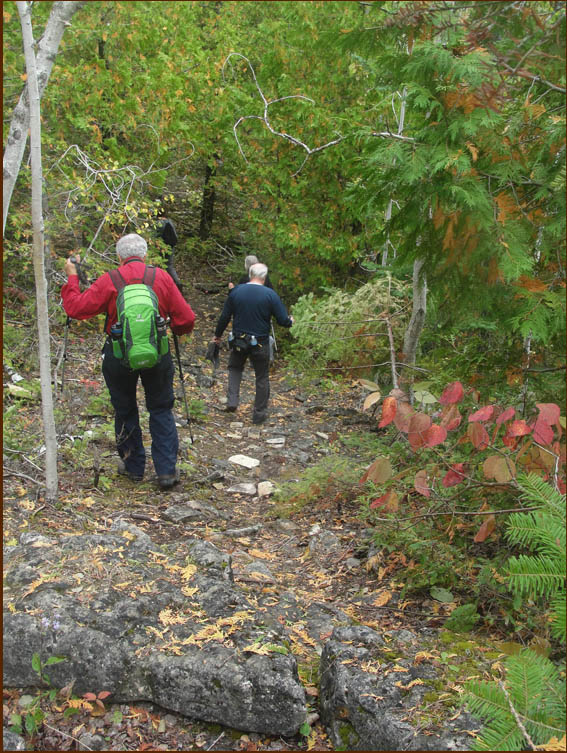 View of Cabot Head.
Steve and Richard clearing a fallen tree from the trail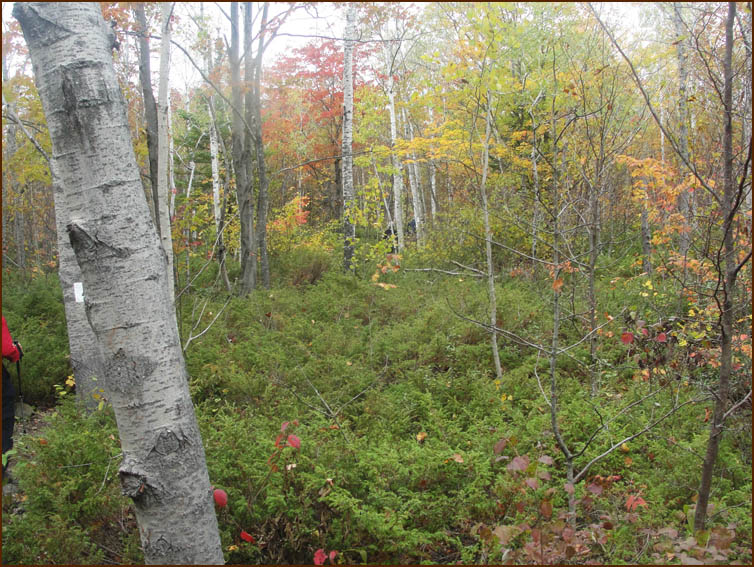 We walked through Juniper Flats, see Juniper berries below .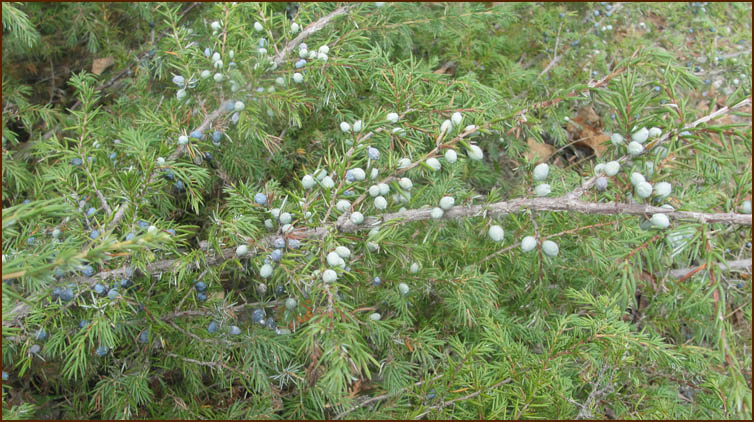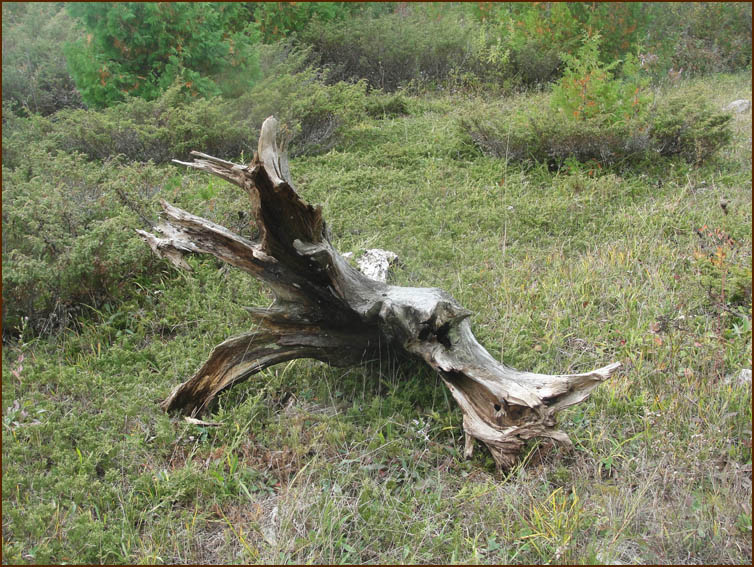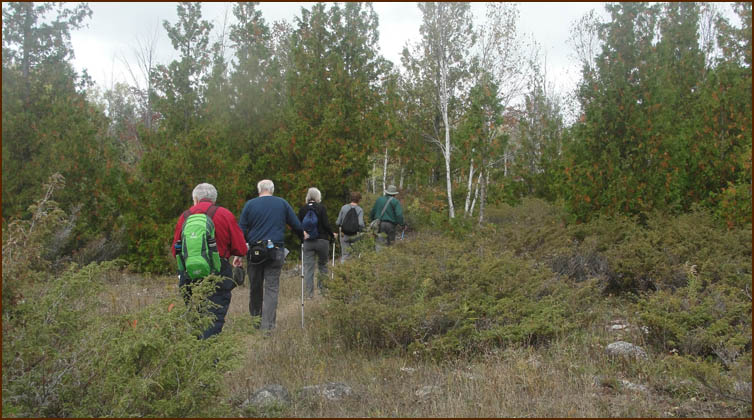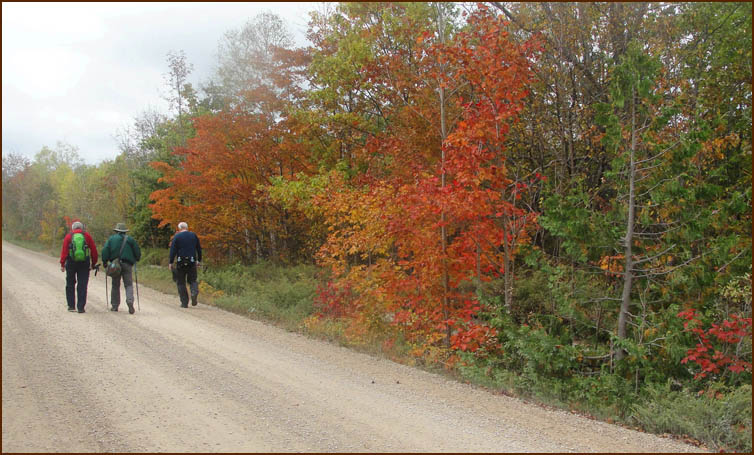 At km 118.8 the trail follows Lindsay Township Road 40 for about 4 km.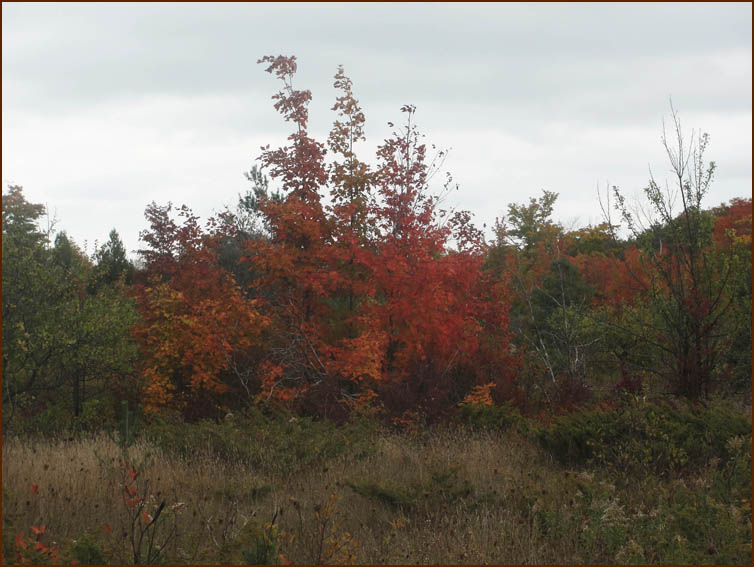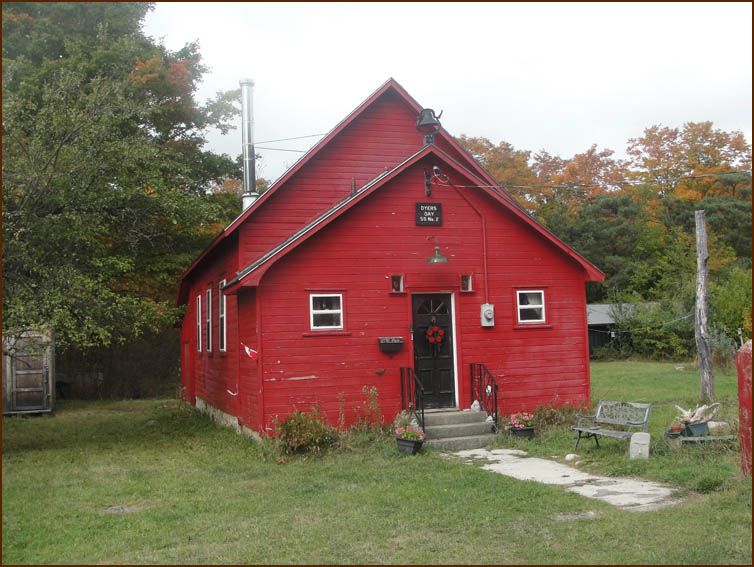 We passed a renovated School House, SS #2 Dyers Bay and turned on to CranLake road where Andy spotted the little fellow in the pictures below. A Massasauga Rattler maybe ?.
More likely an Eastern Milksnake.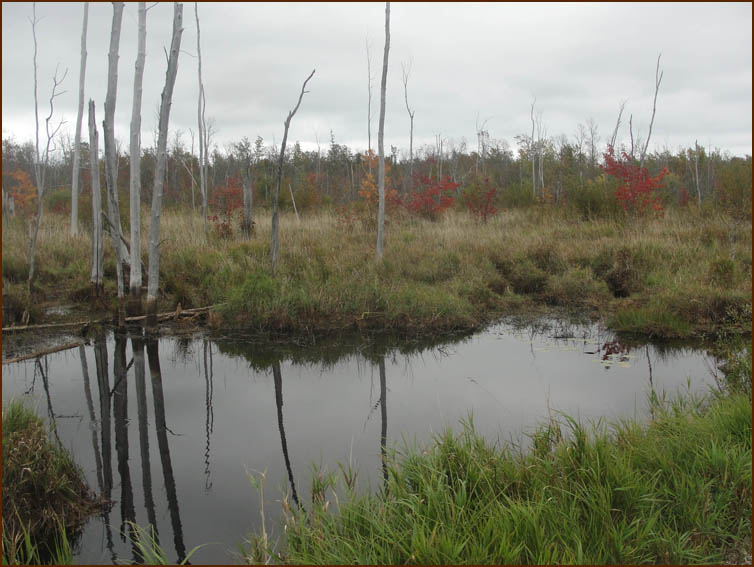 We hiked past a large marshy area and the into a forested area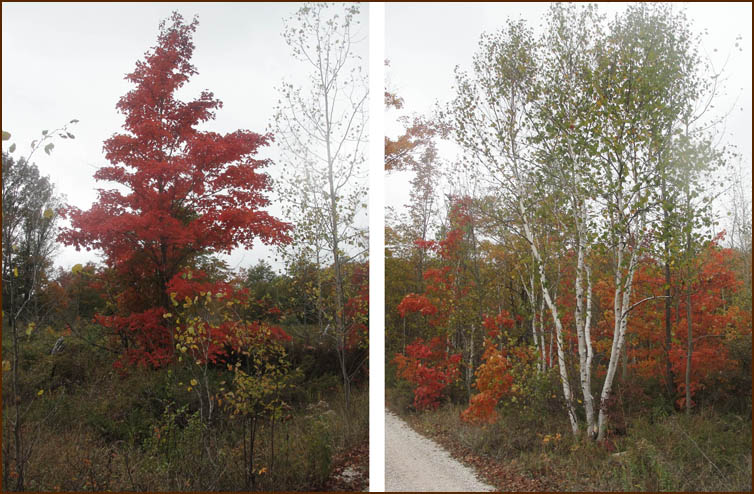 At the end of the road we reached the cars and headed back to Dyers Bay to pick up the other car. Then on to Tobermory and the Adventure the Bruce Motel where stayed the next two nights