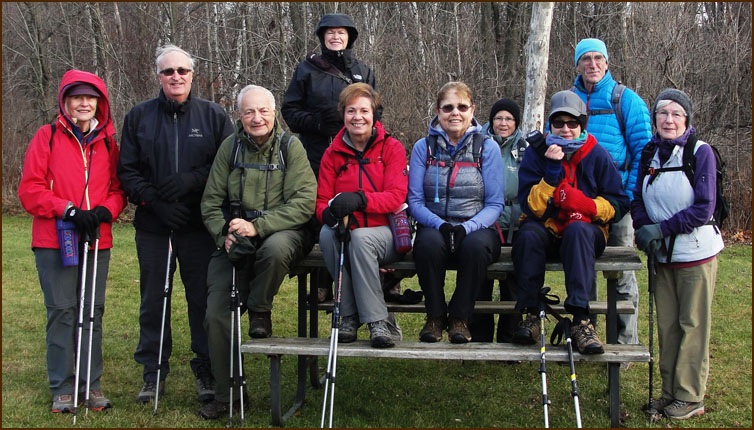 We had a contingent of 16 hikers, not all in this picture. From left to right Helgy and Steve
just recently completed their End to End, Andy and Christine are working on their End to
End and need this section. Karen is our Leader.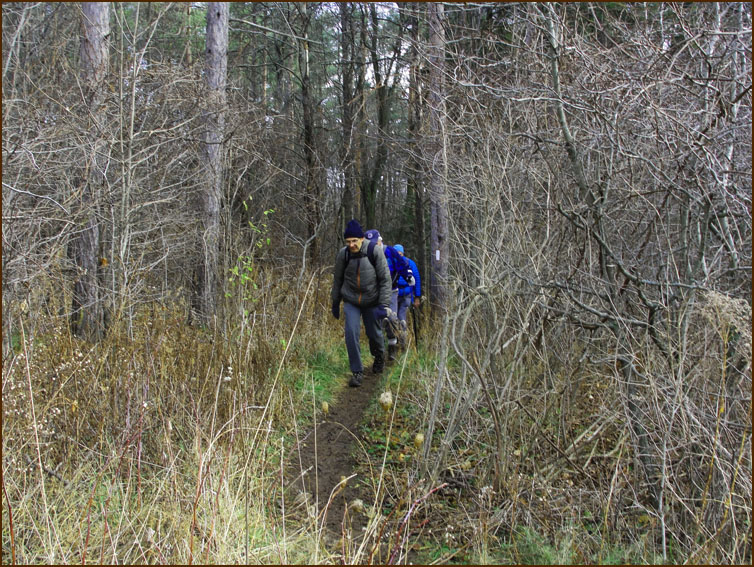 The trail starts out through pines and climbs the escarpmant.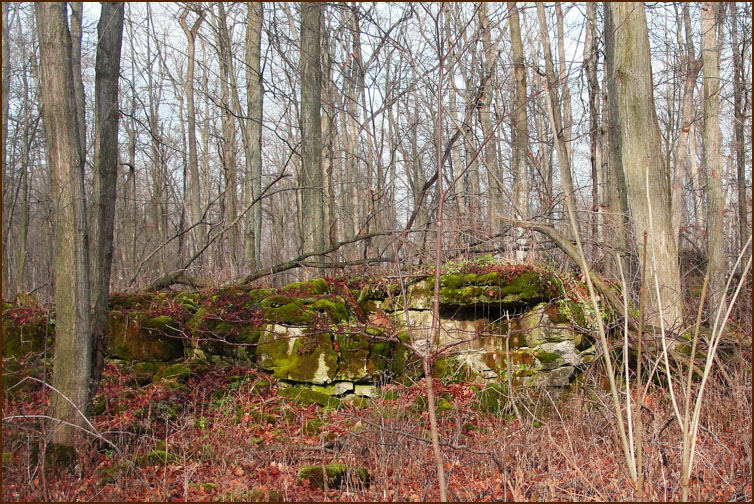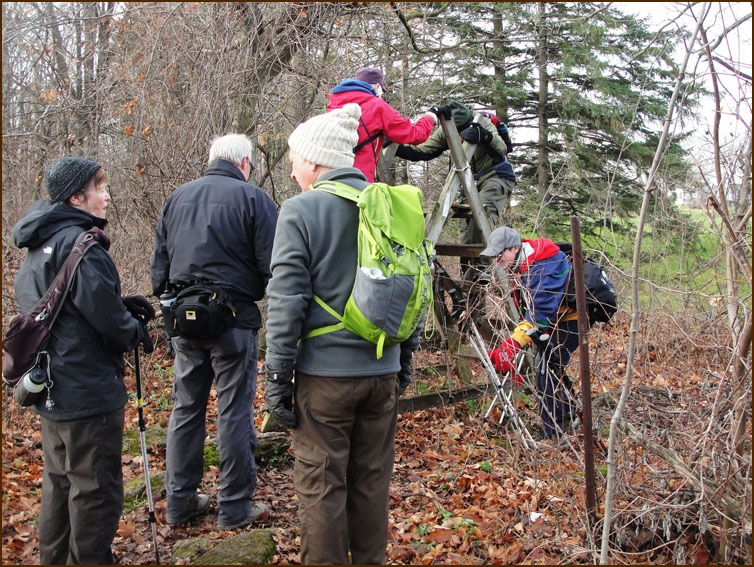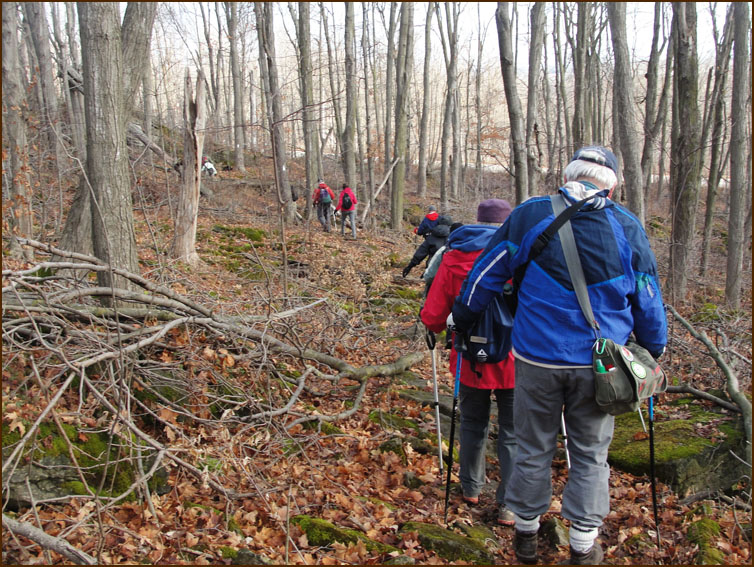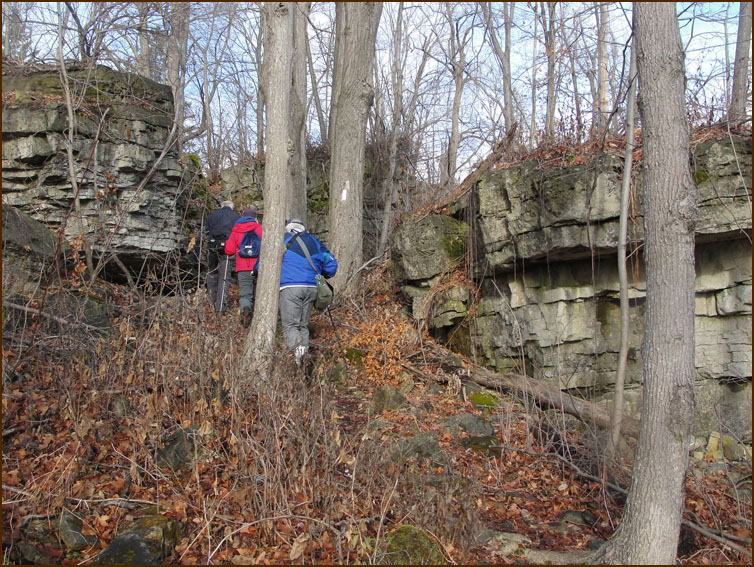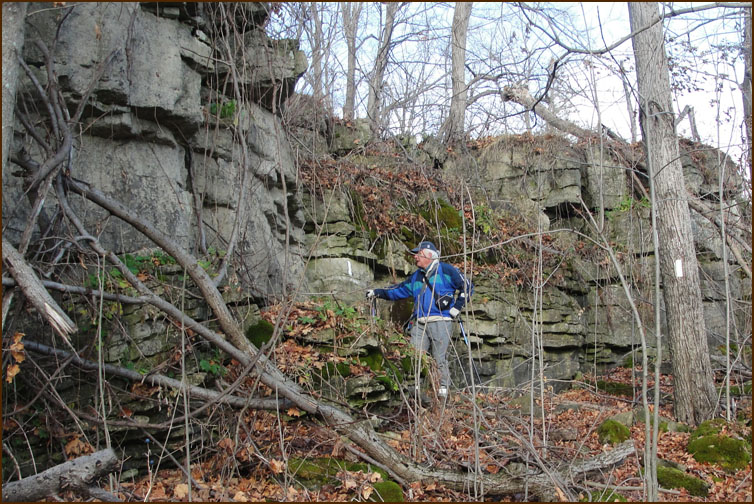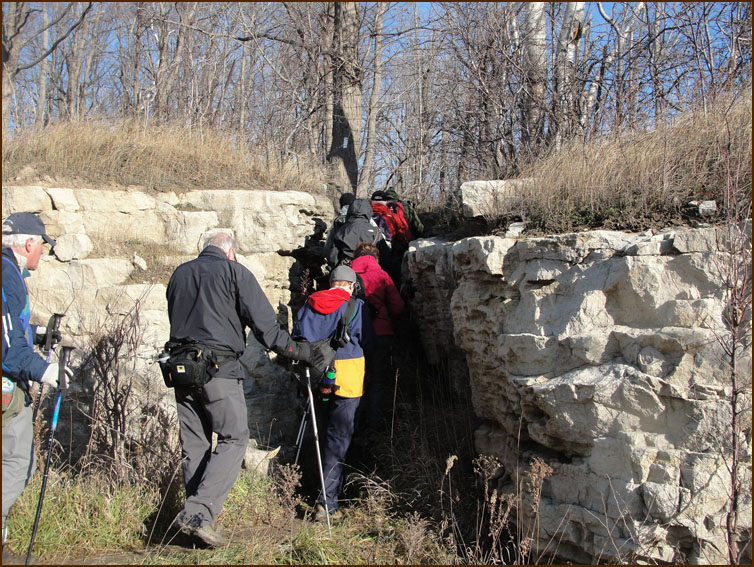 The Trail crosses the 6th Line, passes through a crevice in the rock.and continues for km 4.5 along the edge of the escarpment. Many of the small, gnarled cedars clinging to the edge of the cliffs in this area are upwards of 500 years old.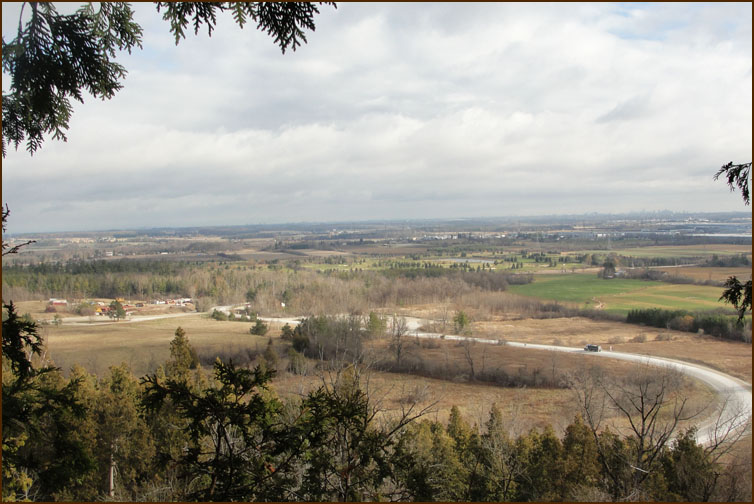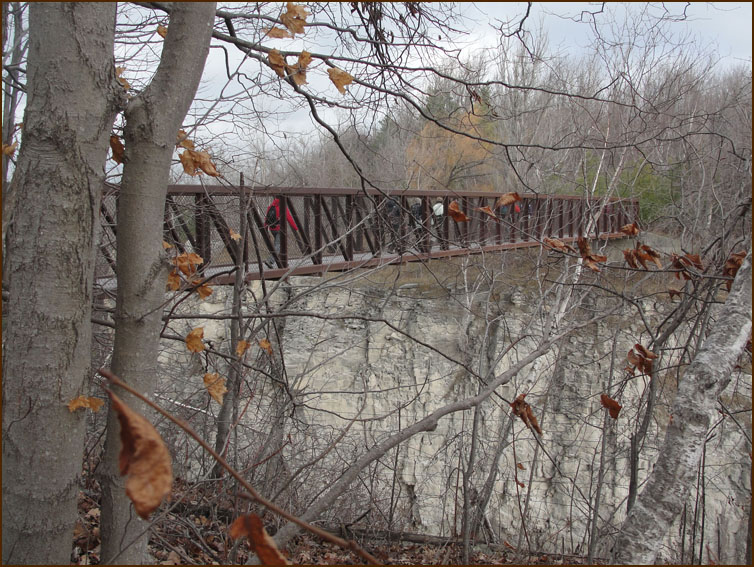 At km 4.5 the Trail crosses the Dufferin Quarry Bridge which spans 40 m. The bridge, built in 1991 was funded by corperate, private and public sponsers.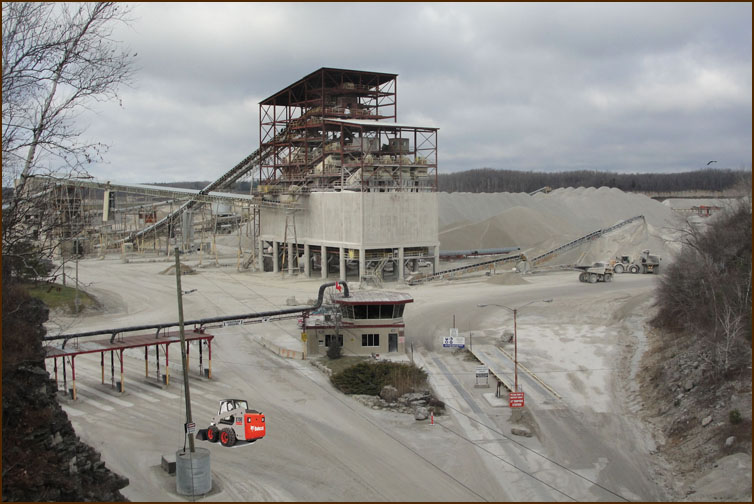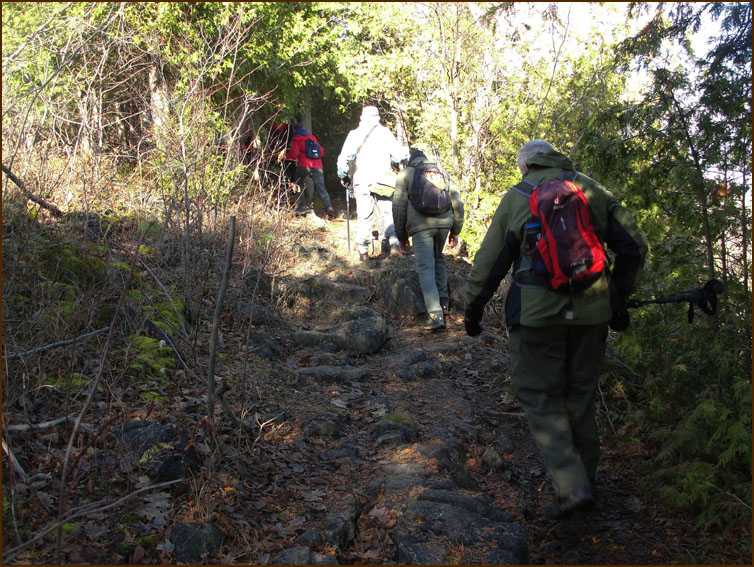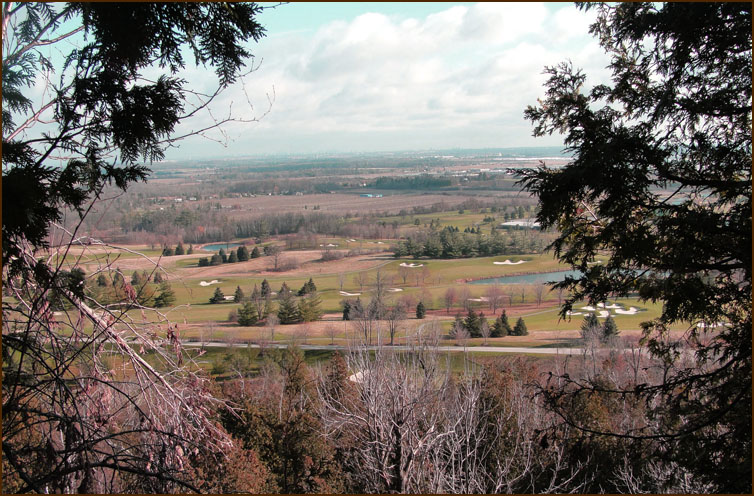 The Trail leads northward past several lookout points and the Greystone Golf Club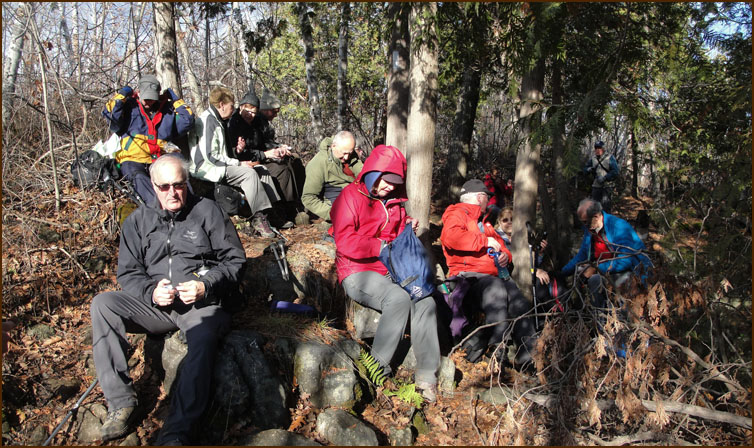 Lunch Break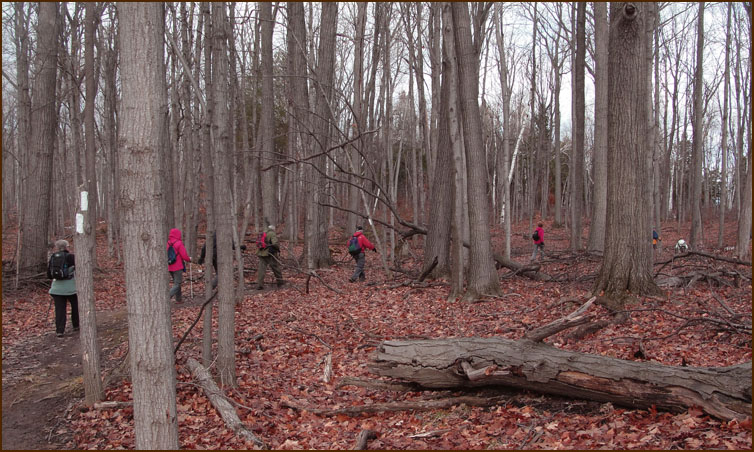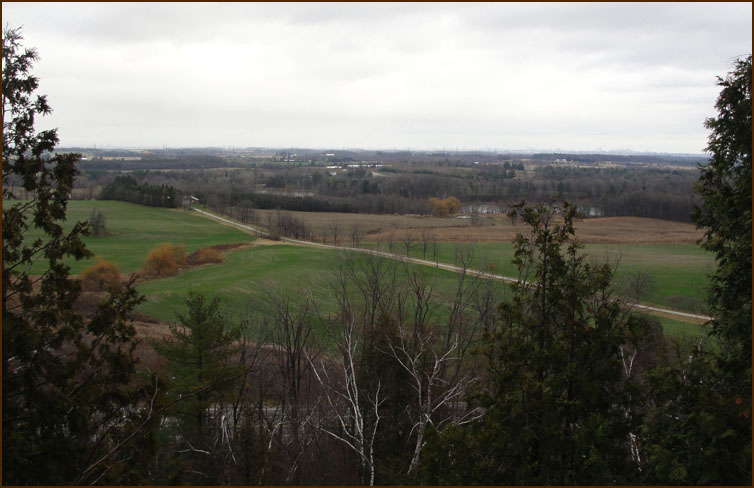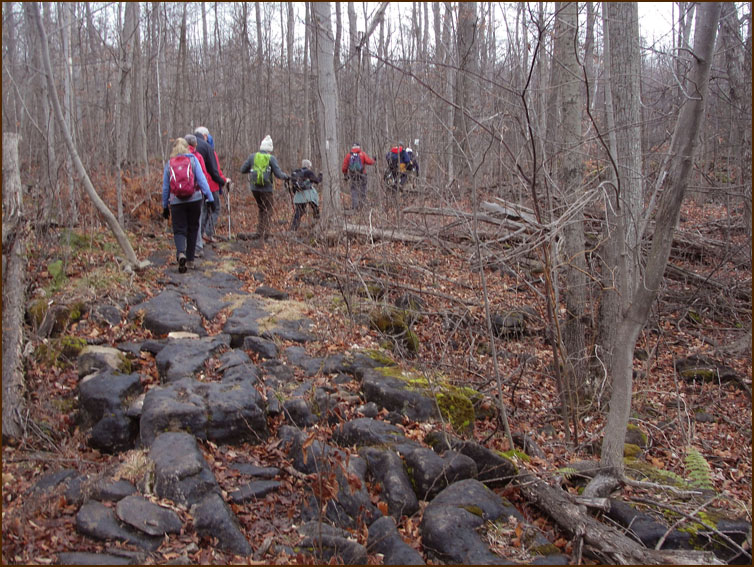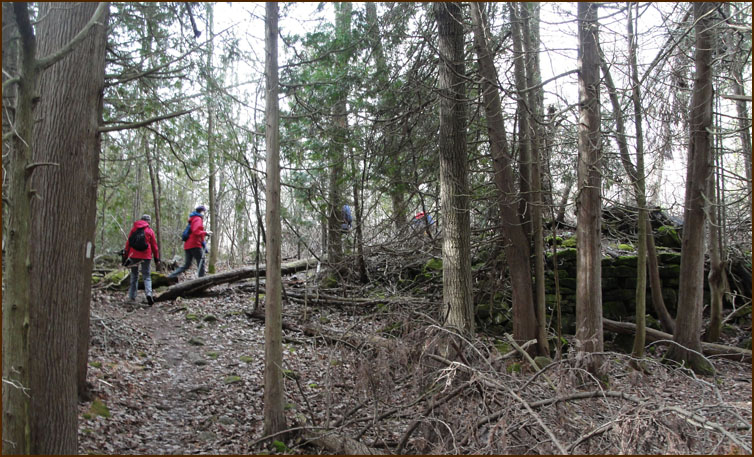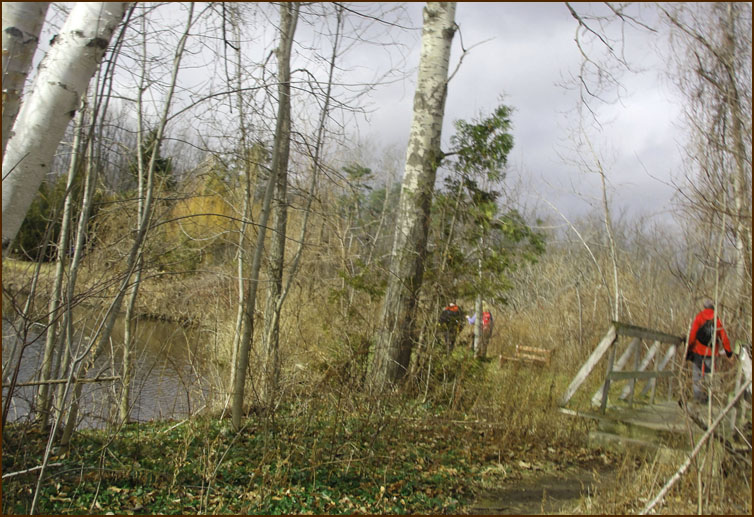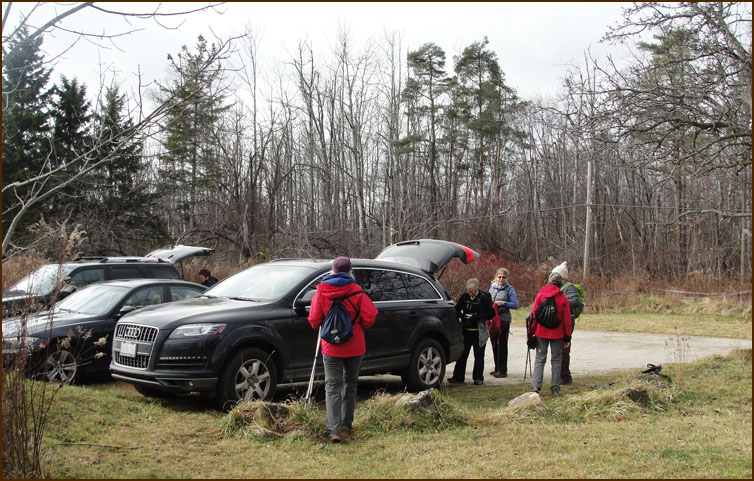 We reach the cars at Pear Tree Park and work out the logistics of getting sixteen weary hikers home again.