The trail was re-routed in August 2014 with the completion of bridge which allowed us to cross Fifteen Mile Creek within the Rockway Conservation Area. This new route wound through the forest by the creek surrounded by steep cliffs just before Rockway Falls.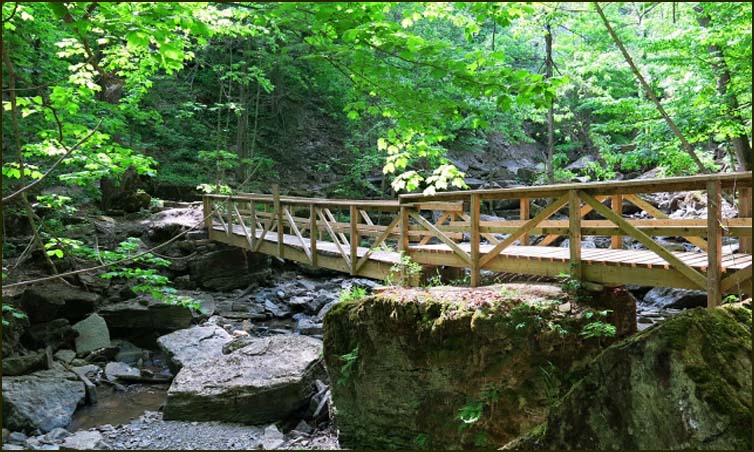 After crossing Ninth St. we entered a mature hardwood forest. We crossed several creeks which were basically dry. The usual swampy area, which we followed to a road allowance was also dry. We passed a vineyard and re-entered the bush to the Louth Conservation Area.

We climbed the escarpment and and headed southwest towards Staff Avenue. We headed northwest along the road and turned right onto seventeenth street. After following the road for 1.3 kms we turned left and went half way down a hill onto a switchback. We crossed several creeks and streams which were dry before climbing steeply to the top of the scarp and headed through a bush to nineteenth street.

We headed into the woods and descended into the valley of Twenty Mile Creek. We followed the creek for a km and climbed steeply up a set of steps into into Balls Falls Conservation Area.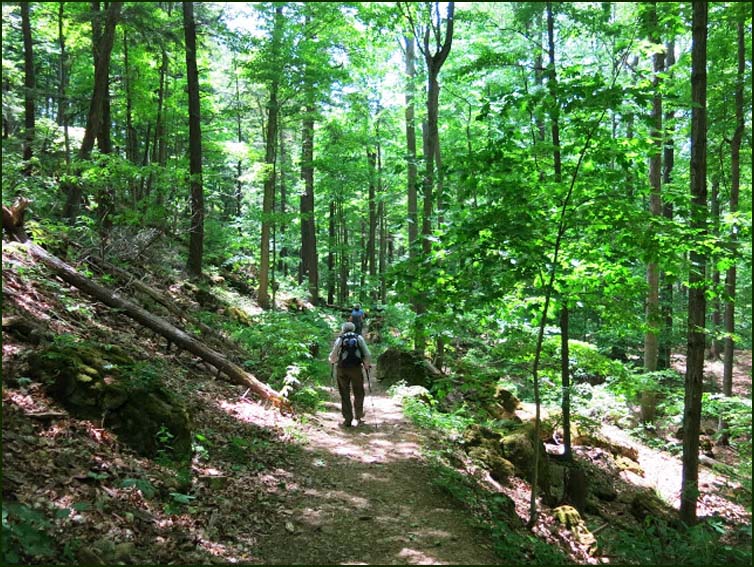 We entered the park through the arboretum and descended a long flight of stairs. We used the road bridge to cross Twenty Mile Creek to our parked car.