After getting our gear on we started the 700m climb up the 20 Sideroad.where the
Trail turns right and we climb over the first of many stiles.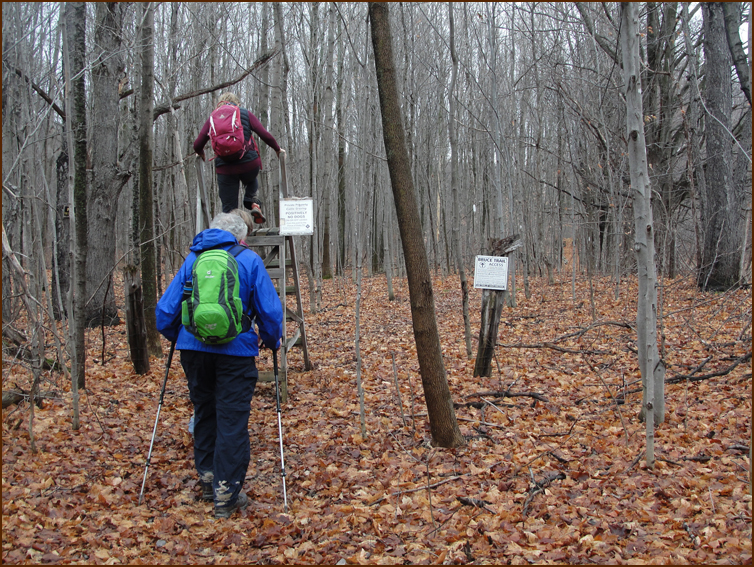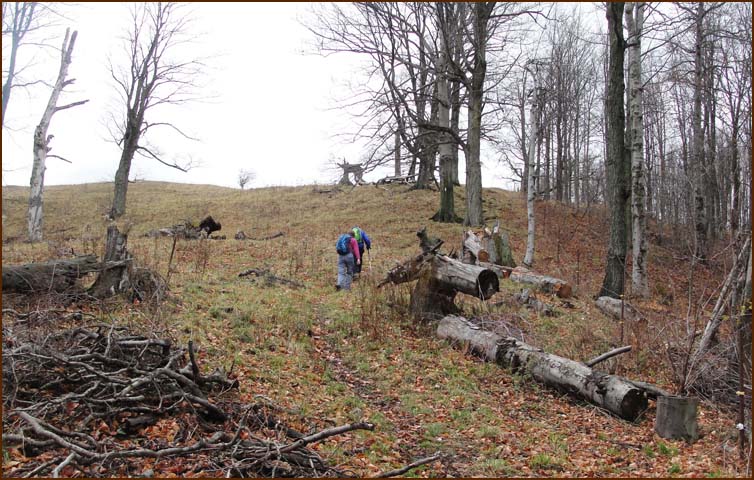 Passing through a mature hardwood forest, where we signed a 'Guest Book',
the Trail climbs steeply to reach an open ridge with spectacular views to the east.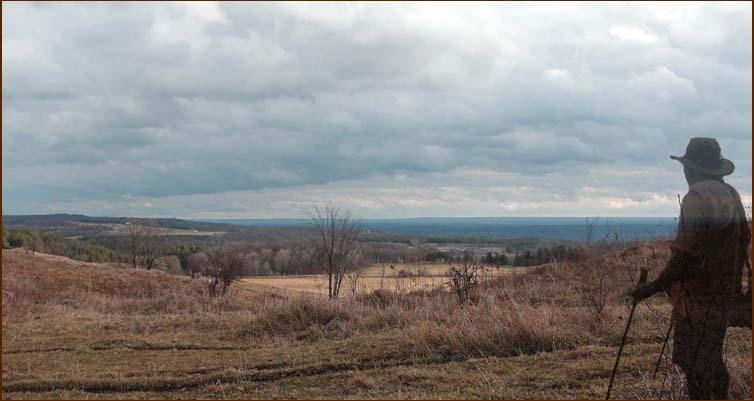 An Ancient Druid Temple
(or a pair of farm silos)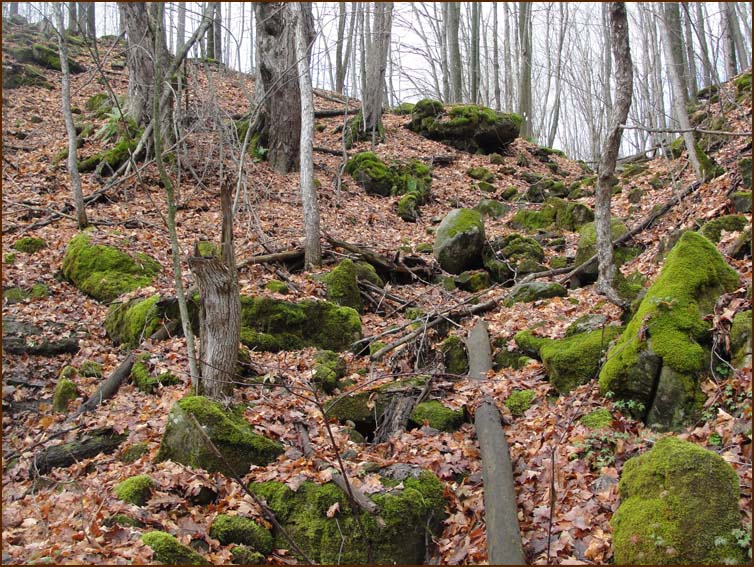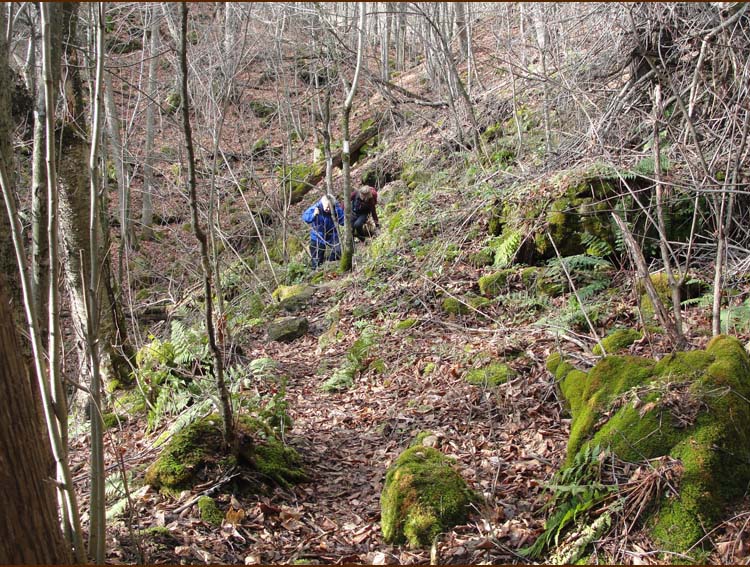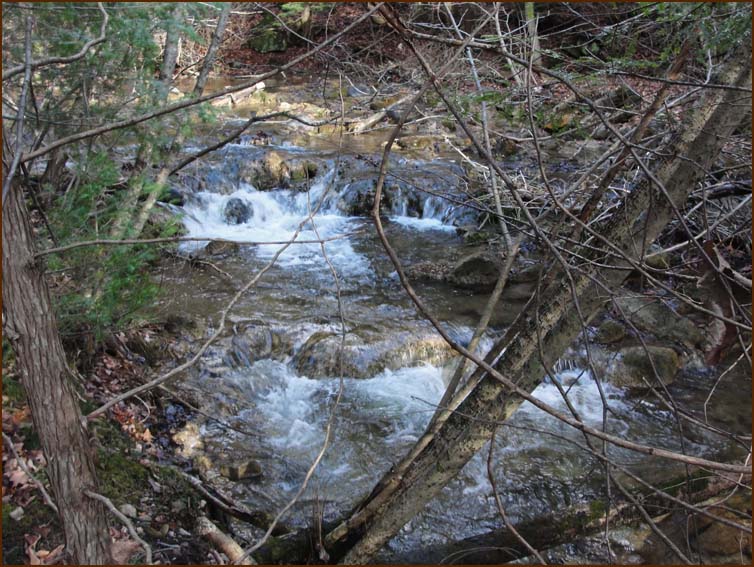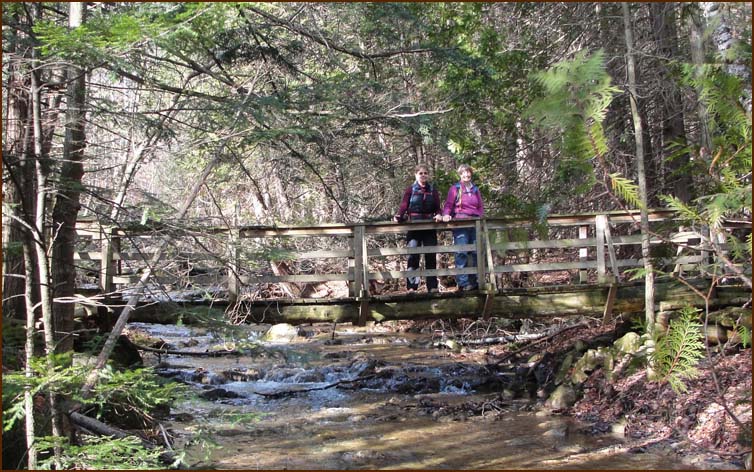 The Trail follows the Black Bank Creek for about 50m then crosses and climbs steeply
up the slope of the valley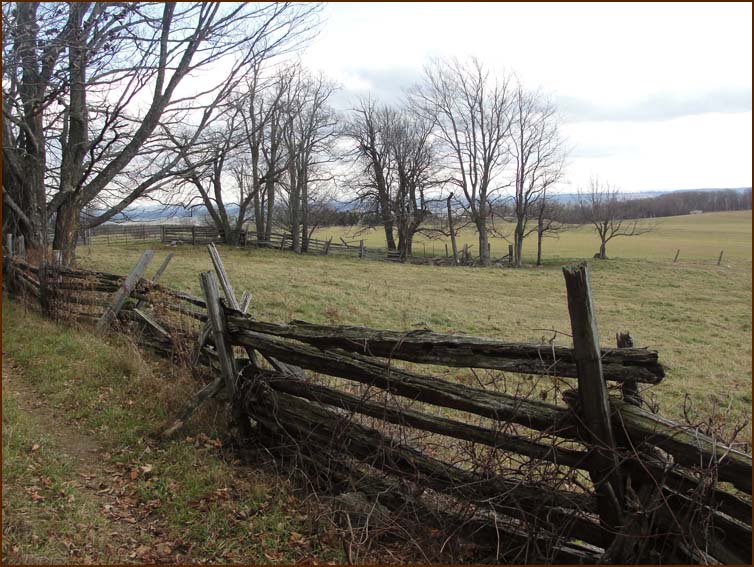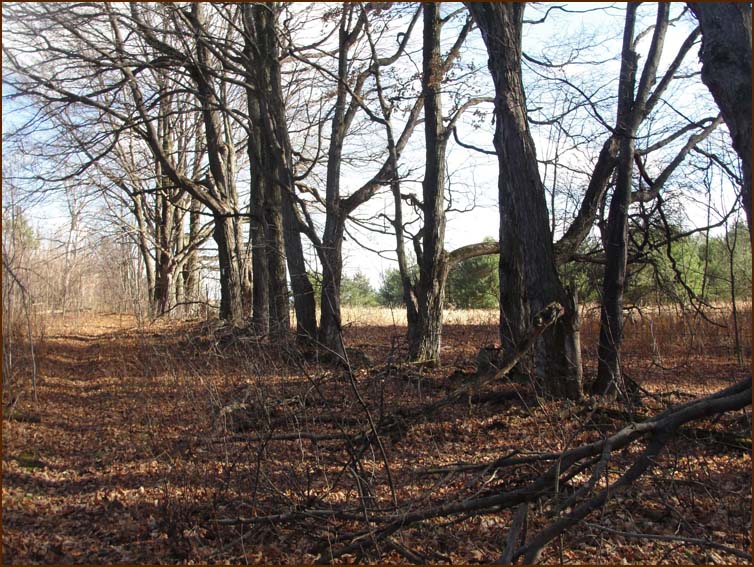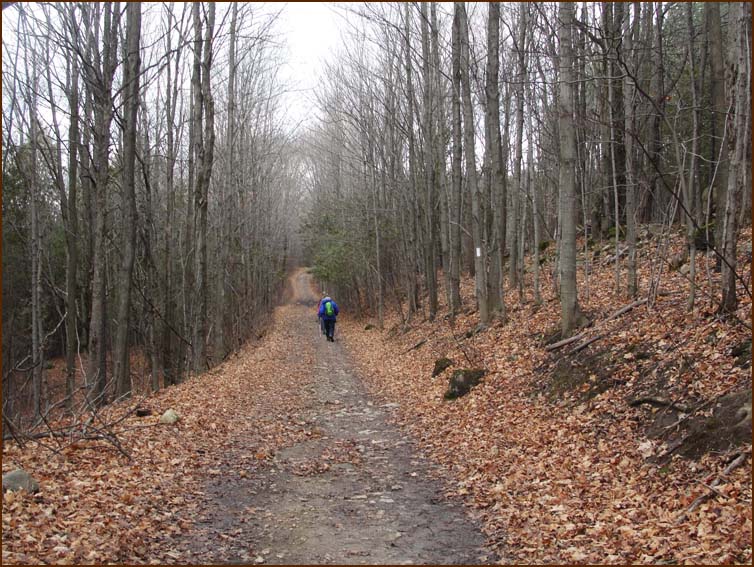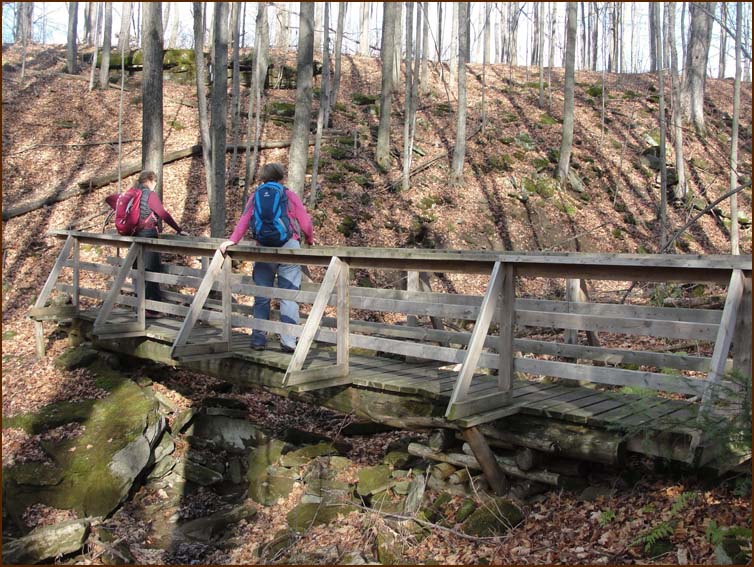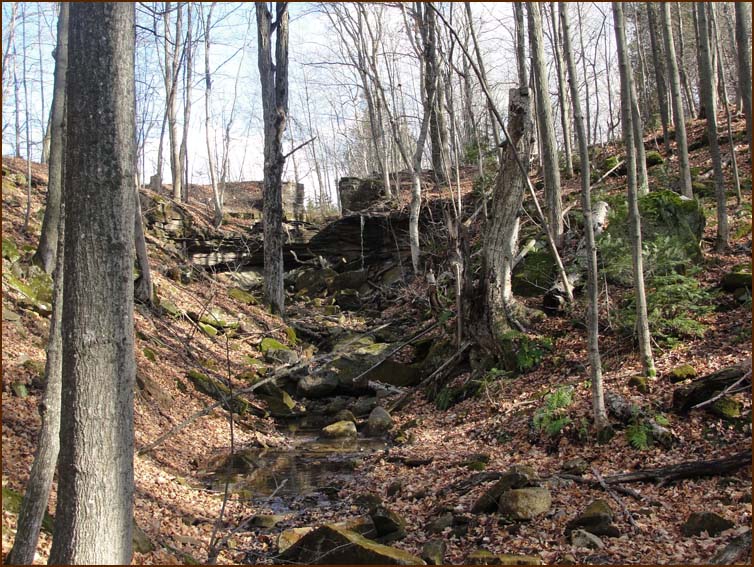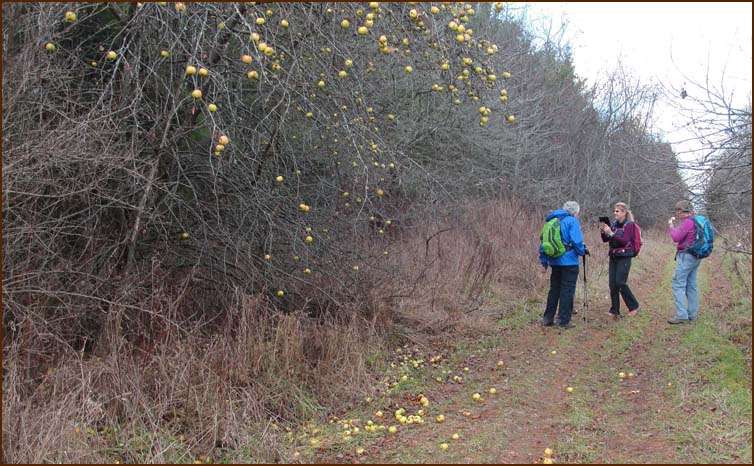 The Trail turns left onto the Mulmur / Nottawasaga Townline and we hike towards the
Lavender Hill Cemetery where the car is parked.