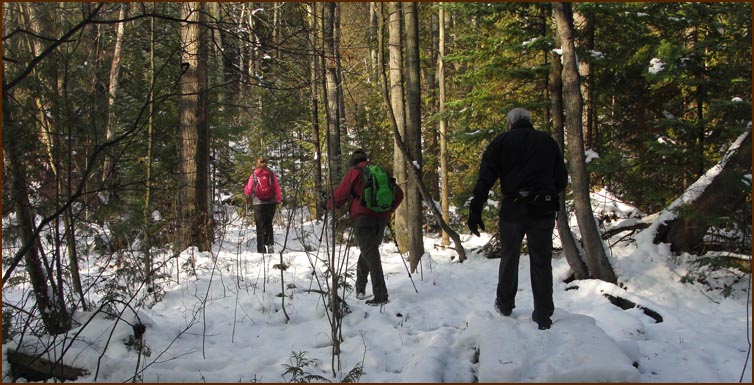 We started out at the BTC parking area and walked about 120m north on 1st Line East before turning left into a forest of cedar and alder. As you can see we had about 2 inches of nice white snow underfoot.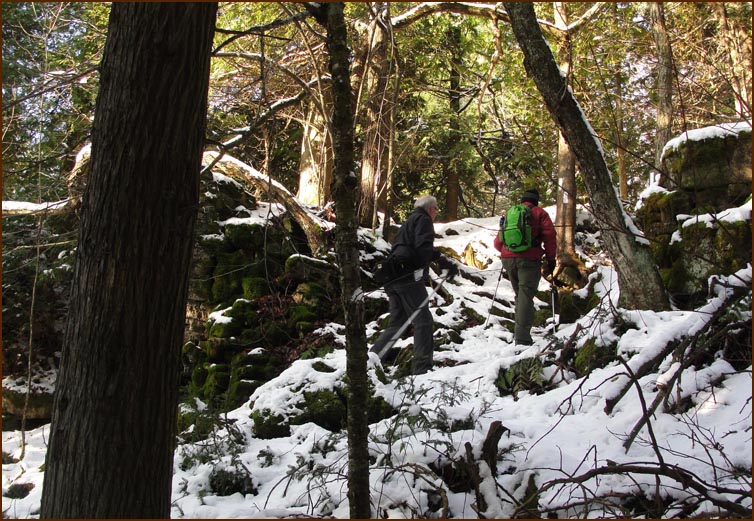 The Trail follows the base of a dolostone outcrop and eventually reaches the top where
crevices and caves abound.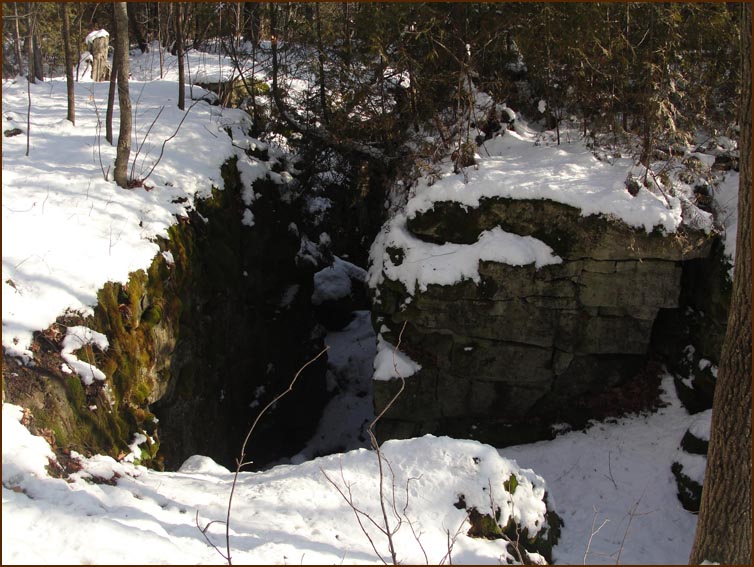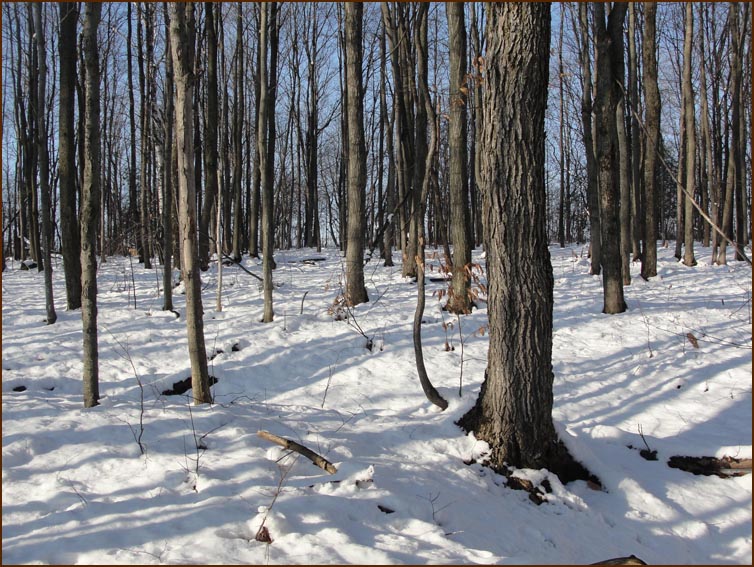 At the top of the escarpment the trail passes through a mature hardwood bush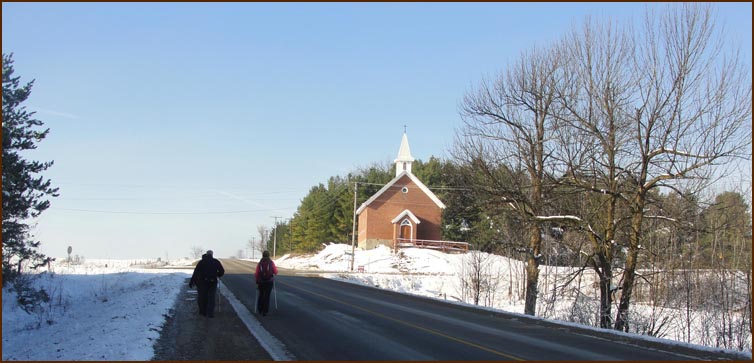 The Trail breaks out onto County Road #17 and we turn right at Whitfield Church
onto Centre Road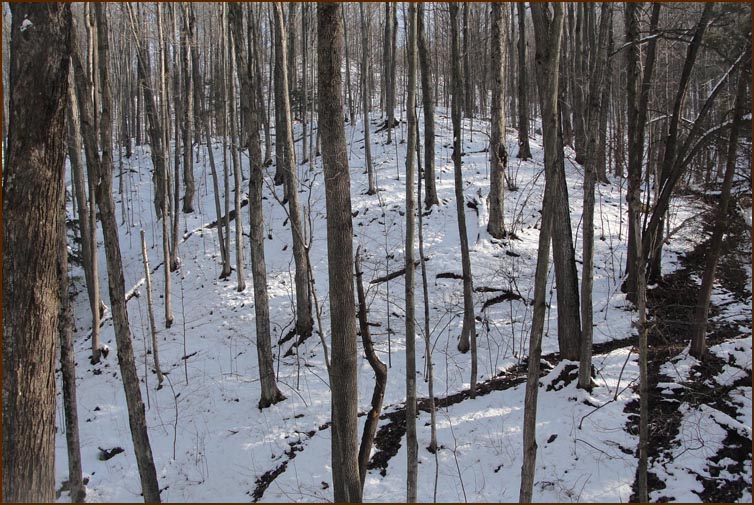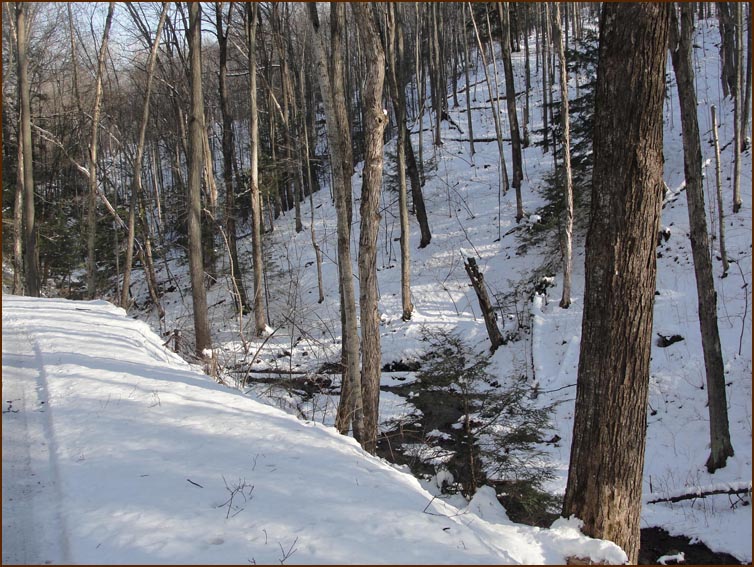 The Trail follows Centre Road north and make a lengthy descent into the Pine River Valley
arriving at the River Road. We follow the River Rd for 200 m and turn left just before a
bridge over the Pine River.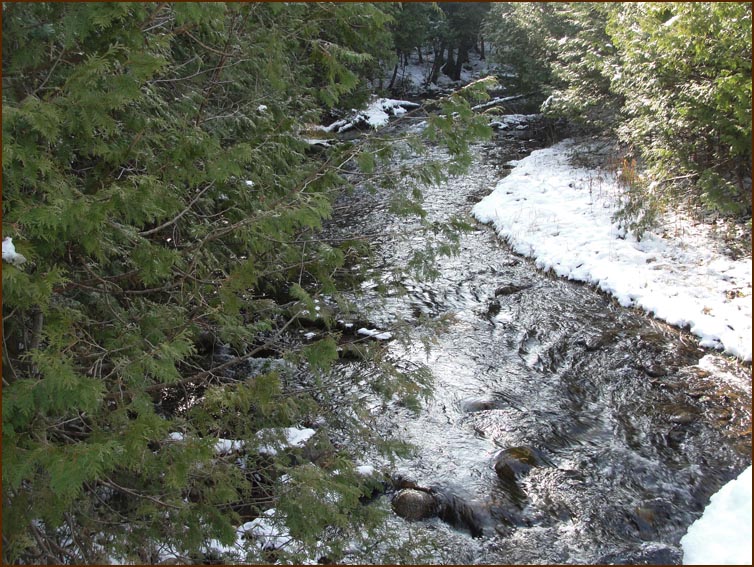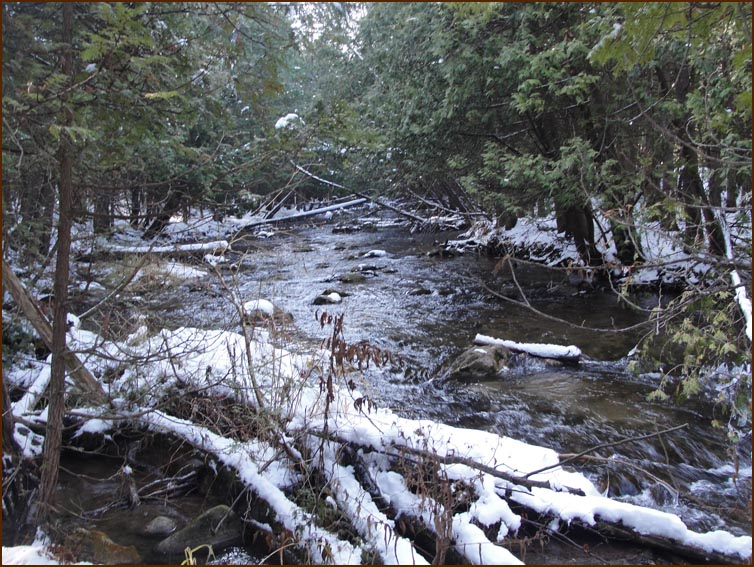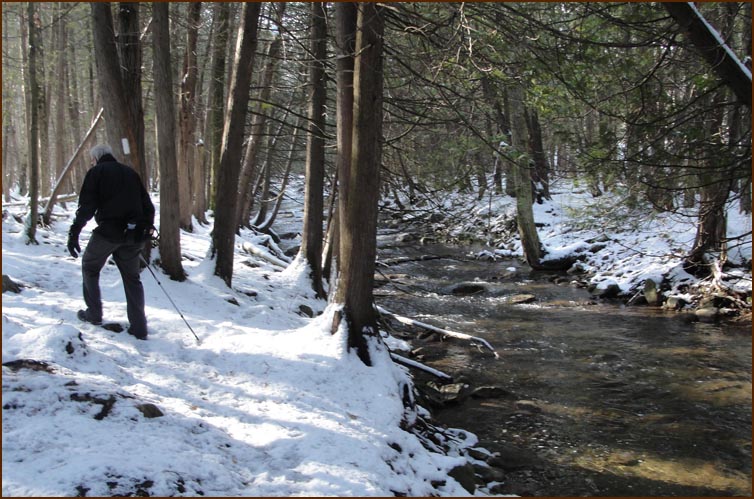 The Trail enters the Pine River Provincial Fishing Area and follows the riverbank past the
concrete shell of the Dufferin Light and Power Company generating station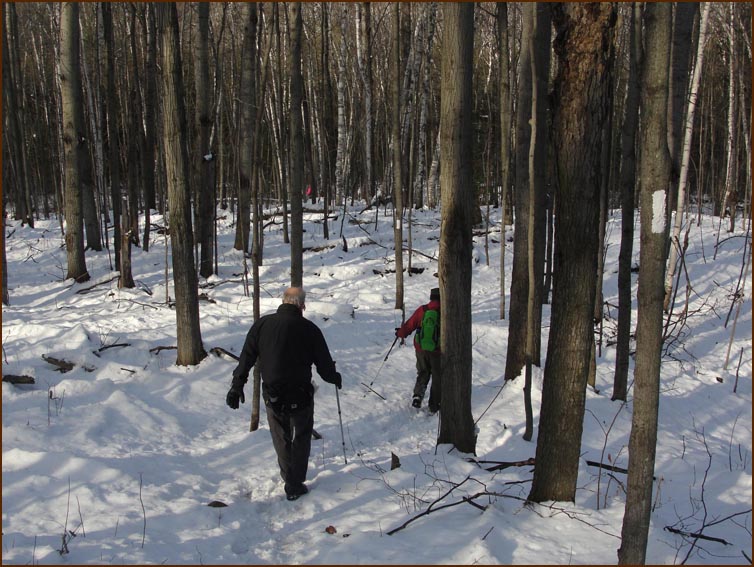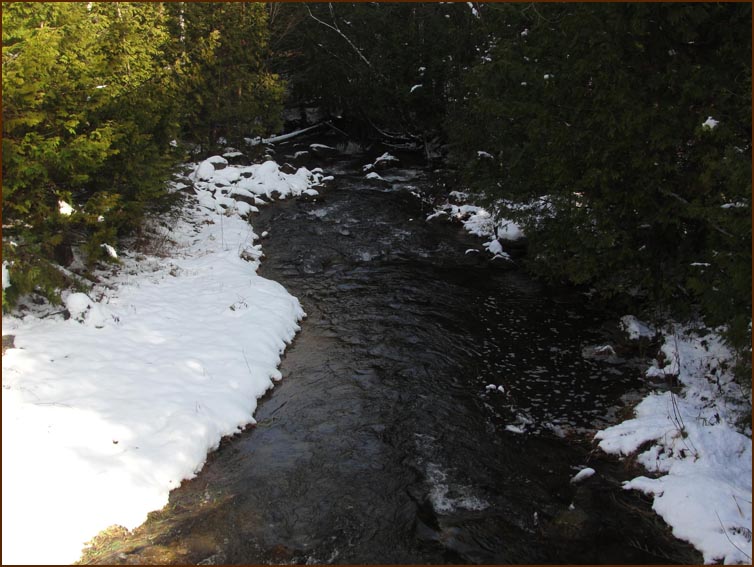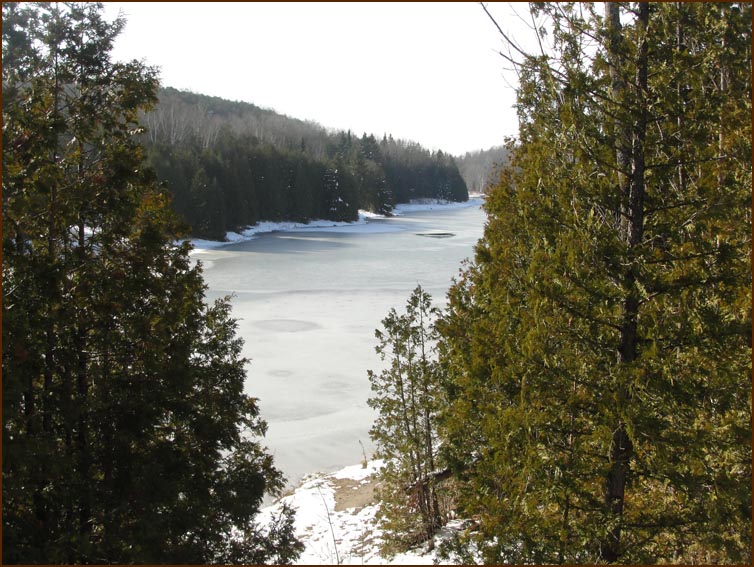 The Trail turns right and follows the banks of the Pine River Fishing Pond.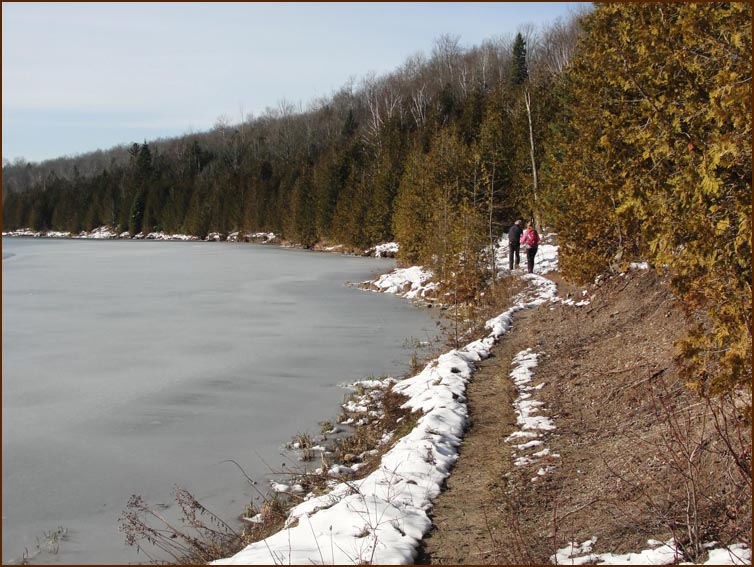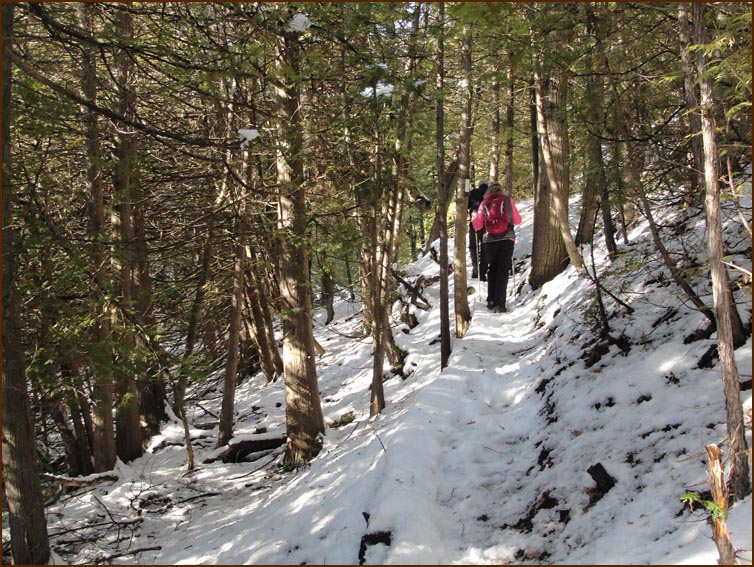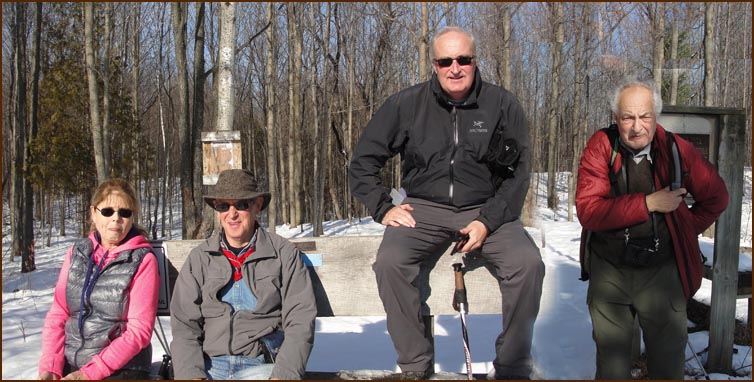 We took a 70 m side trail to the Bell Lookout where we had our Elevnsies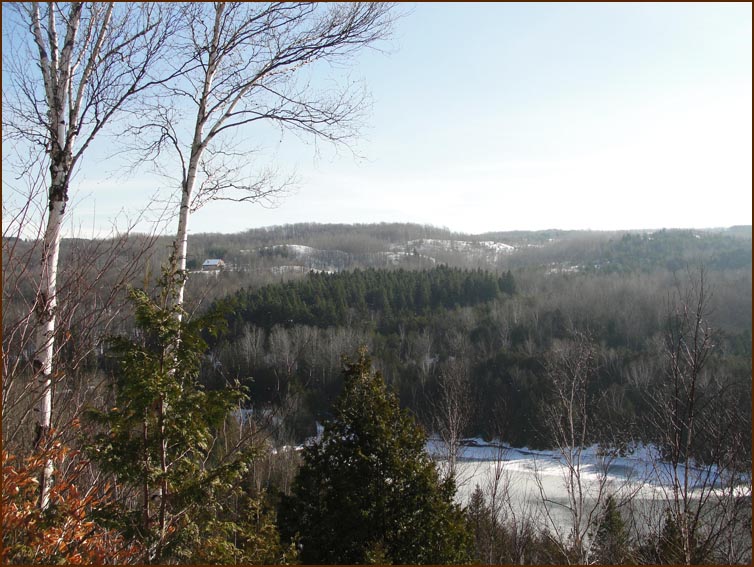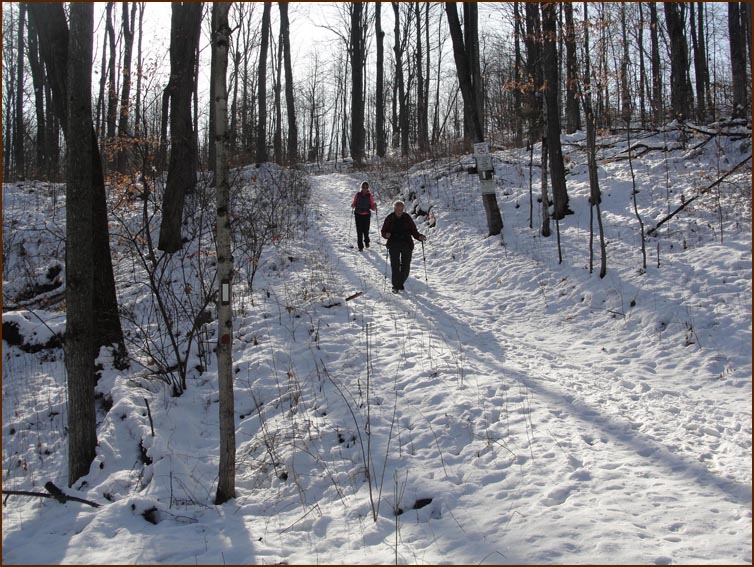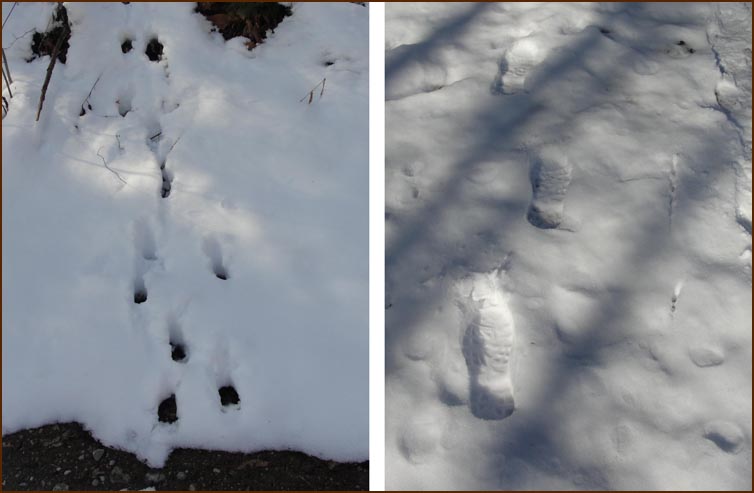 We attempted to identify the many tracks the appeared in the fresh snow. The prints on the left are Lepus europaeus, most common Hare in Southern Ontario. The track on the right was identified as that of the Andras Debreceni, rare north of the GTA but recently spotted along various sections of the Bruce Trail.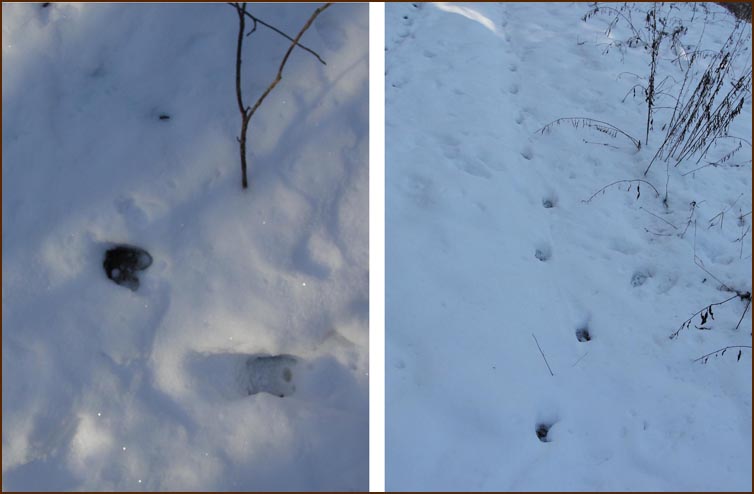 The print on the left is most likely that of a Odocoileus virginianus or commonly know as a White Tailed Deer. The trail on the right looks like that of a dog but Steve was adamant that it must be a Lynx rufus, commonly know as the Bobcat.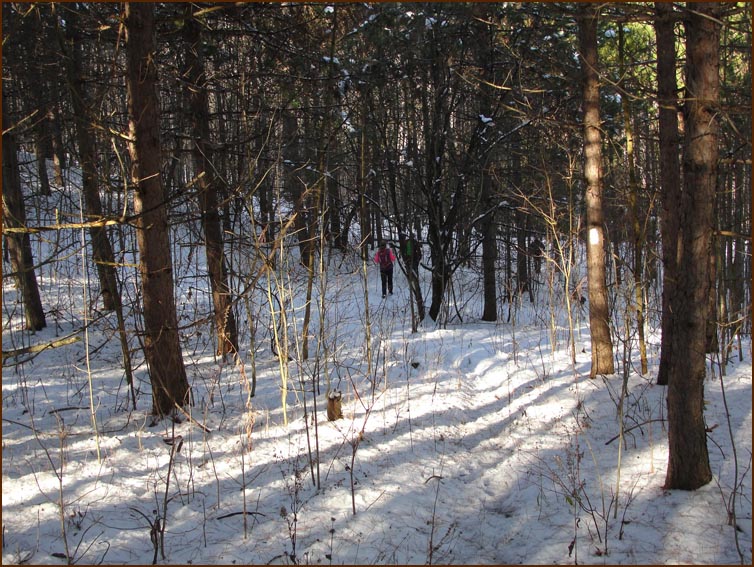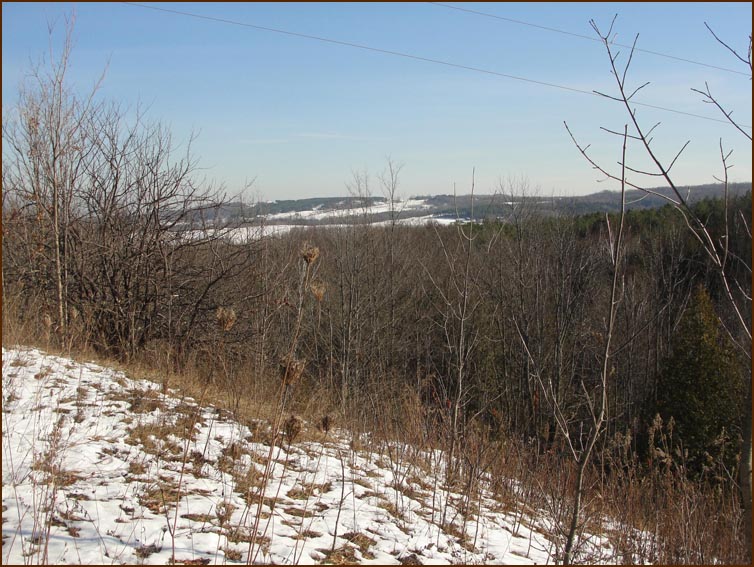 The Trail goes through mixes forests and after climbing to a lookout we desceend to Prince of Wales Road which we then follow back to our car. We picked up the other car and drove to Timmy's at Orangeville for sustinance and then home to Oakville