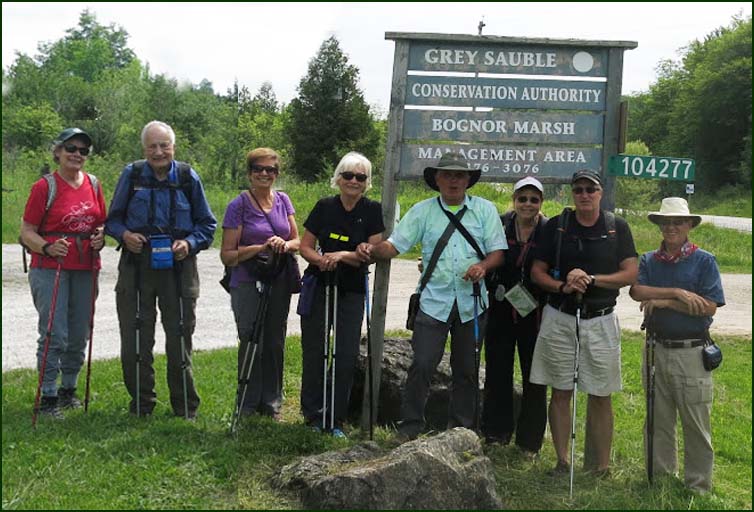 Roz, Andy,Christine, Helgy ... our leaders Richard & Karen ... Steve and Case.
We turned left at the edge of the dam and continued west, crossing a pond on the floating boardwalk.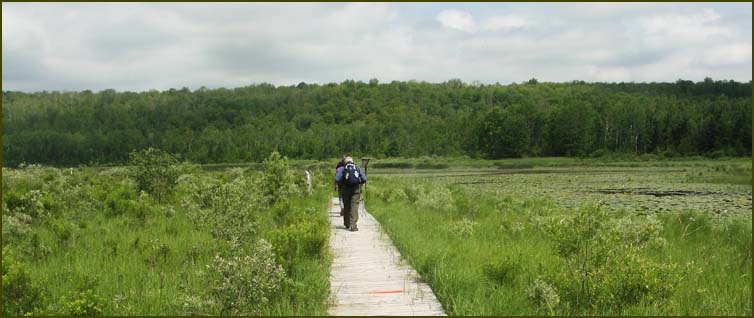 We continued east and exited the Bognor Marsh area and entered the BTCs recently acquired Silent Valley Nature Reserve, where we said goodbye to Ros. We descended the Escarpment only to ascend it again and entered the property donated to the BTC.

We continued east and then north and eventually reached a glacial spillway. We followed the spillway down the escarpment past a cave and continued left along a forested path. We then climbed back up the escarpment to a thick stand of spreading Canada Yew.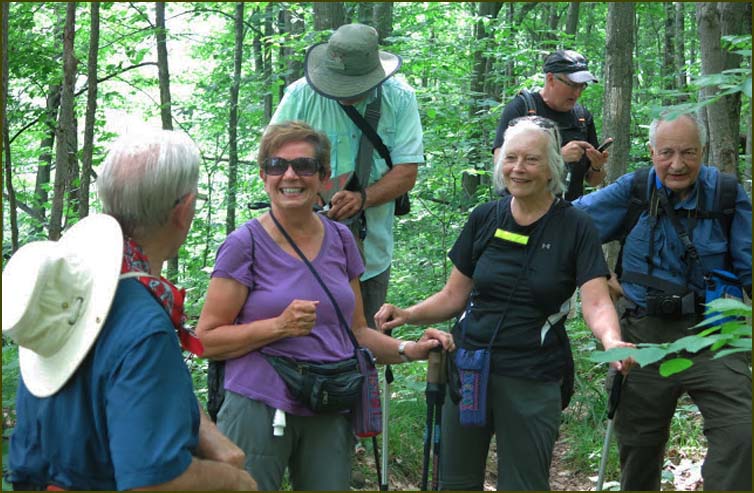 Case comes back from a 'bush break', apparently he forgot to 'zip up' !!

We followed the road through the hamlet of Woodford and then turned left onto a private laneway. We followed a narrow easement along the edge of the laneway for 100 m and reached the foundation of a pioneer church.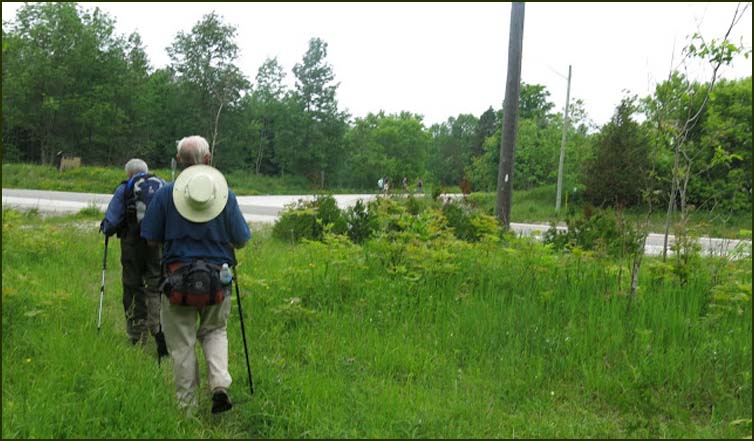 We crossed the usually dry stream above the waterfall and descended the escarpment to the outlet of the spring. We passed the foundation of the settler's barn and cabin as we climbed up to the scarp edge and then dropped into a narrow crevice.


We continued eastward to reach the St. Vincent-Sydenham Townline. We turned left and followed the re-route north on the road to the River Kwai Side Trial, where we had parked our car.