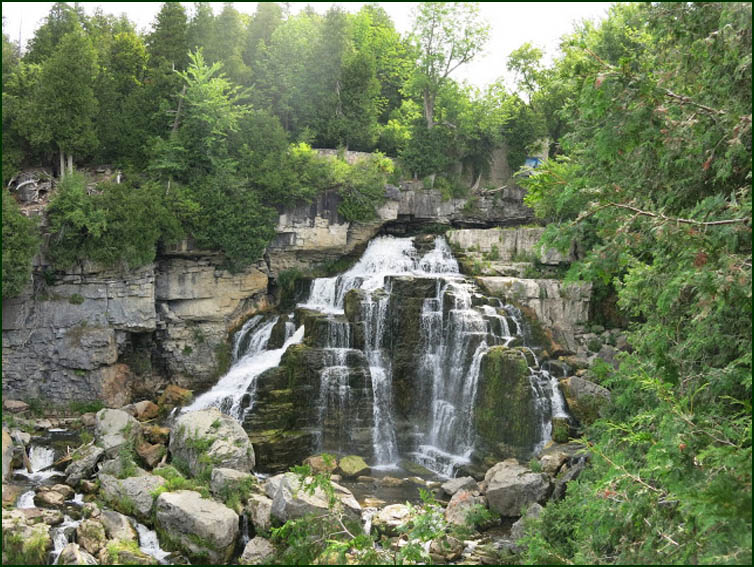 After positioning the cars, we admired Inglis Falls and crossed the Sydenham River on a bridge above the Falls. We continued along a stone wall at the est side of the gorge. We headed across Inglis Falls Rd and turned right passing through farms fields before turning right into a hardwood bush. We climbed a hill to Grey Rd 5 at the top.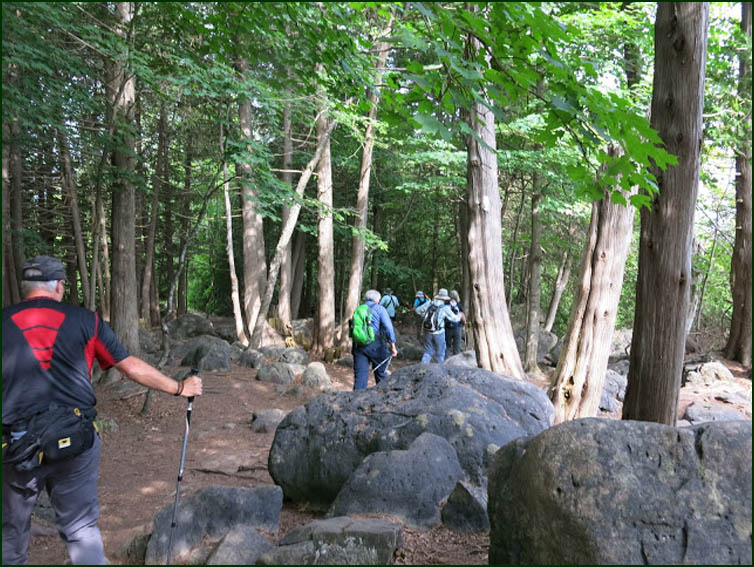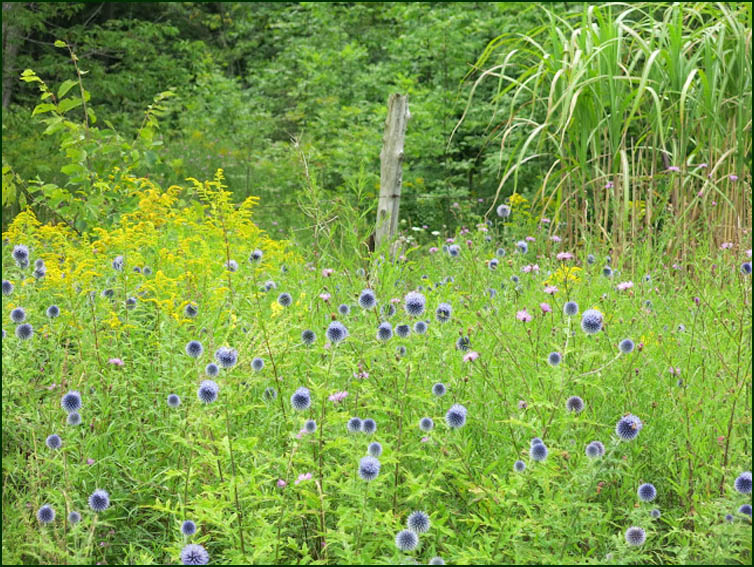 We turned left and followed the paved road to Concession 3. We turned right and followed Concession 3 for 1.2 km before turning right into a bush. We continued east to reach the brow of the Escarpment and turned left to follow the cliffs above Owen Sound. There were many lookouts with impressive views of the city, the harbour and Georgian Bay.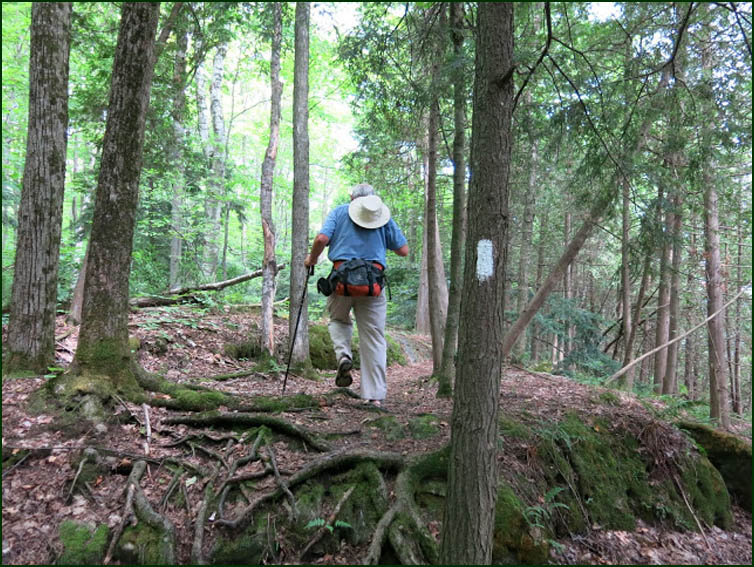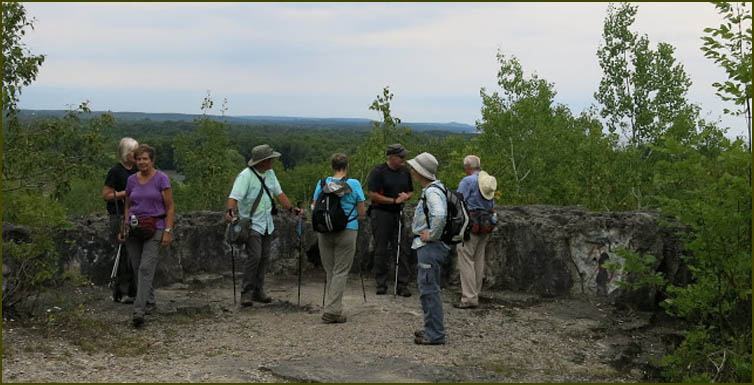 We continued north for 120 m and crossed a hydro corridor before re-entering the cedar forest where it twisted and turned at times hugging the edge of the cliff. |

We continued north and reached a normally dry stream bed which we crossed and made a steep descent via a ladder and stairs to Highways 6 and 21. We turned left and hiked the north shoulder of the highway for about 300 m before turning right.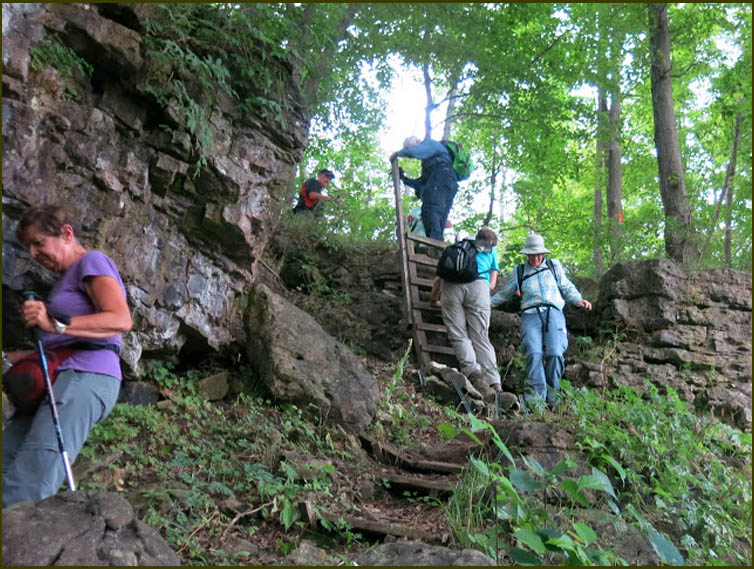 We entered the Pottawatomi Conservation Area and crosssed the Pottawatomi River on the Sid Peace Bridge above Jones Falls, and admired the falls before we took the blue trail to our car.