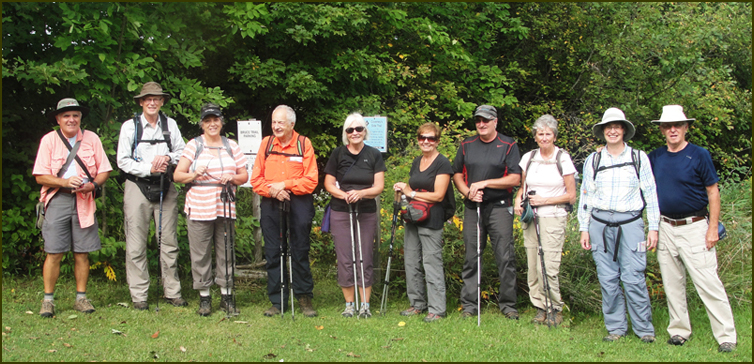 Richard our leader, Ian, Debbie, Andy, Helgy, Christine, Steve, Liz, Ann and Case.
Two cars were parked then at Coveney's Rd and Crooked Toe Rd parking. We accessed the main trail via Covemey's Side Trail.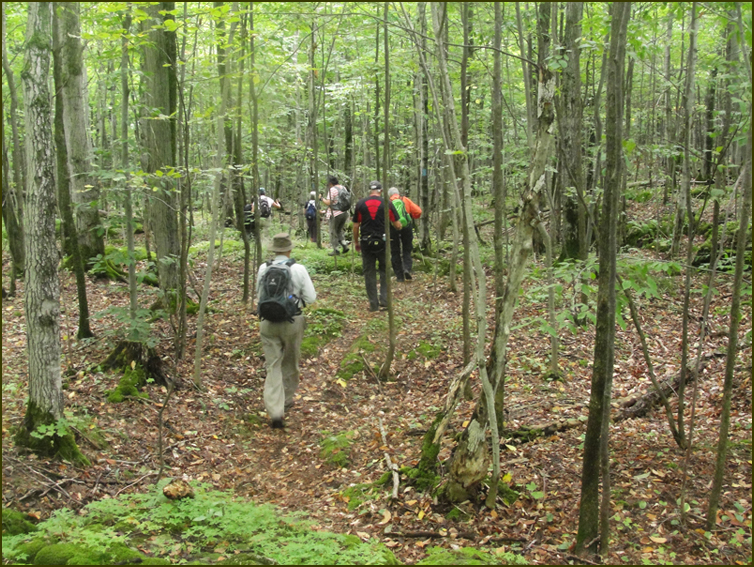 We were quickly below the escarpment edge via a steep set of stairs, the Moss Crevice ladder where we disturbed an Eastern (or red Spotted) Newt.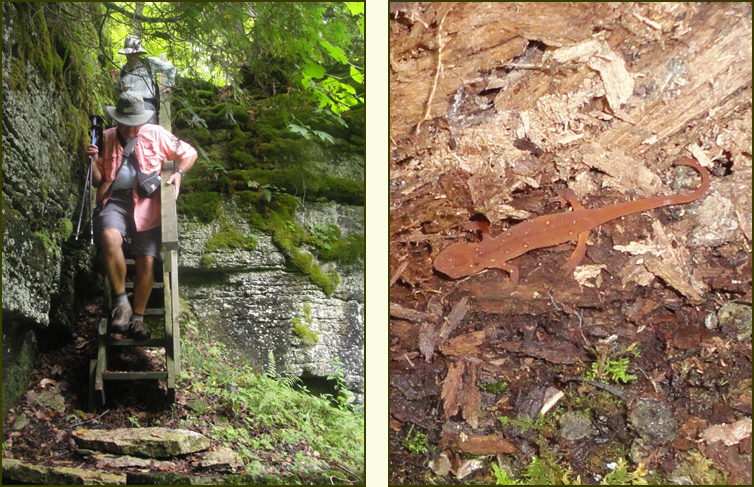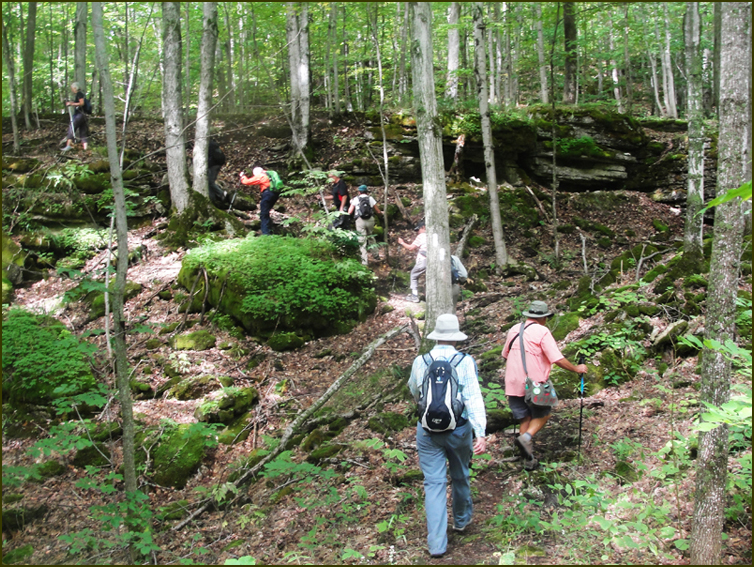 We crossed Coveney's Rd and were shortly at the Knapp Lookout looking out between Kings Point and Jones Bluffs at Georgian Bay, Hay Island and Cape Croker.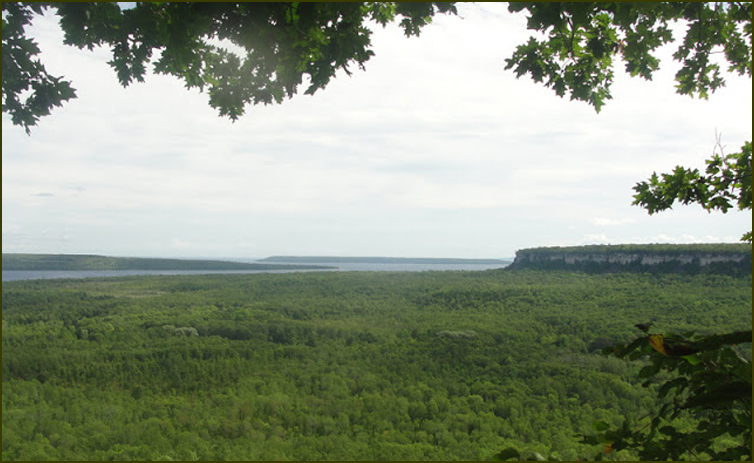 The trail then meets Crooked Toe Rd and follows it out to boundary Rd. We re-entered the forest where the Jones Bluff ST cuts off from the main trail.

The trail follows the escarpment edge all around Jones Bluff with numerous lookouts onto the impressive bluff cliffs and over Cape Croker and then Sydney bay to the north.

It was on Jones Bluff we met a party of senior lady hikers from Southampton and Port Elgin who had encountered a wasp nest on the trail. Luckily we avoided any such encounter! After rejoining the Jones Bluff ST the trail descended the escarpment and followed Sydney Bay Rd to Park Rd and into the Cape Croker Indian Park.

Those who thought we were now home were sorely mistaken as we still had about 3 km from the Park gates to our cars. It included a very impressive section of boardwalk funded by BTC and constructed by the Cape Croker Band. The board walk had one particularly scenic lookout on the bay with a large comfy bench much appreciated by us tiring hikers!

We found our car at the intersection with the Boundary Bay ST, did the shuttle and adjourned to Wiarton Willies Inn and a night on the town in Wild West Wiarton!