Today's hikers; Andy, Stephen; Annette; John G; Christine; Mike; Karen our leader; Eric; Helgy; Steve; John N and Case.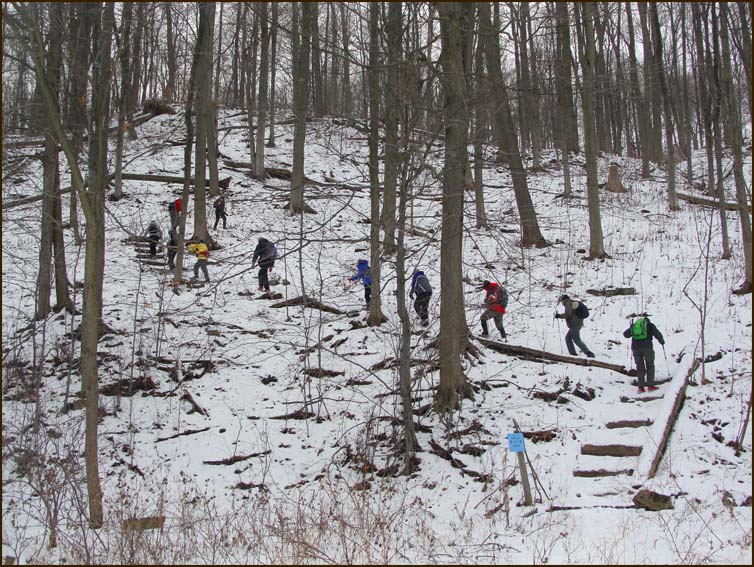 We left the cars and climbed the Lewis Access Trail to the Bruce Trail.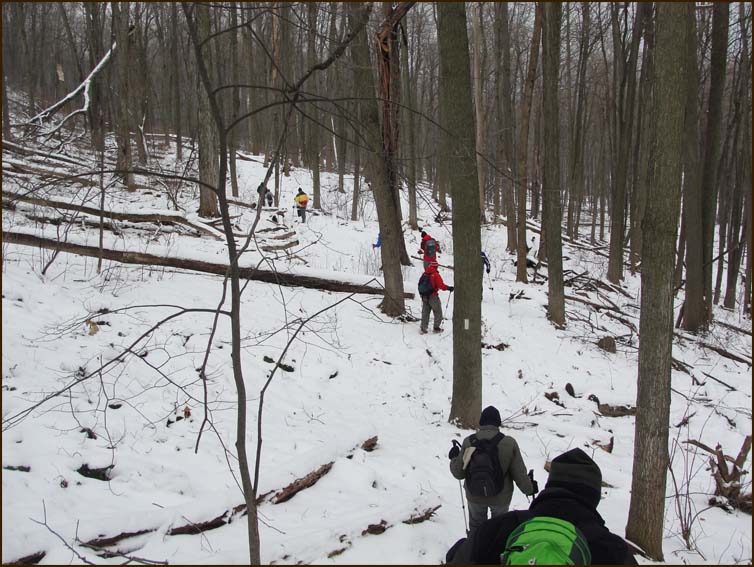 The Trail passes over rough and rugged terrain before reaching McNeilly Road.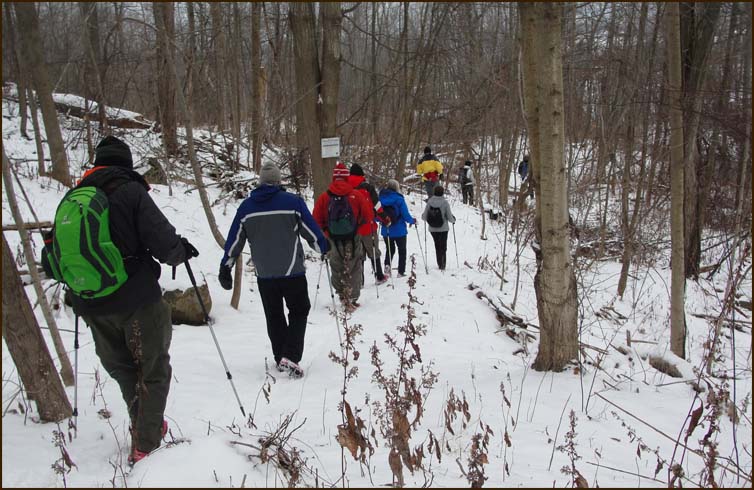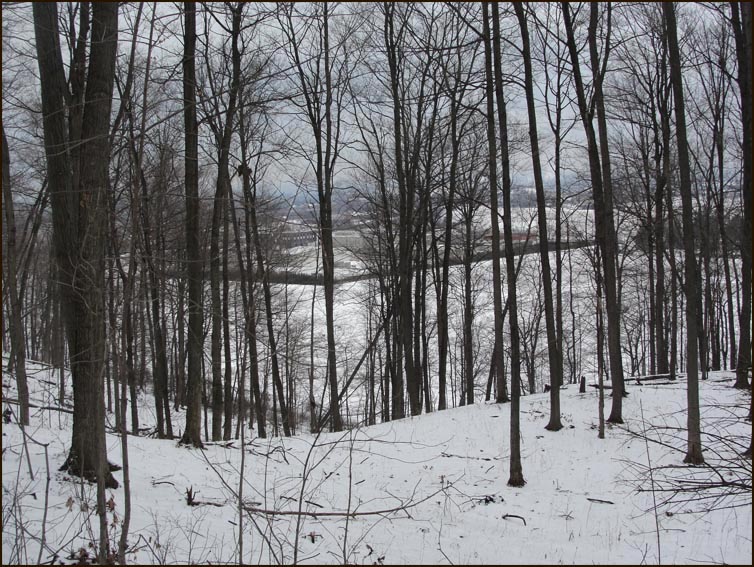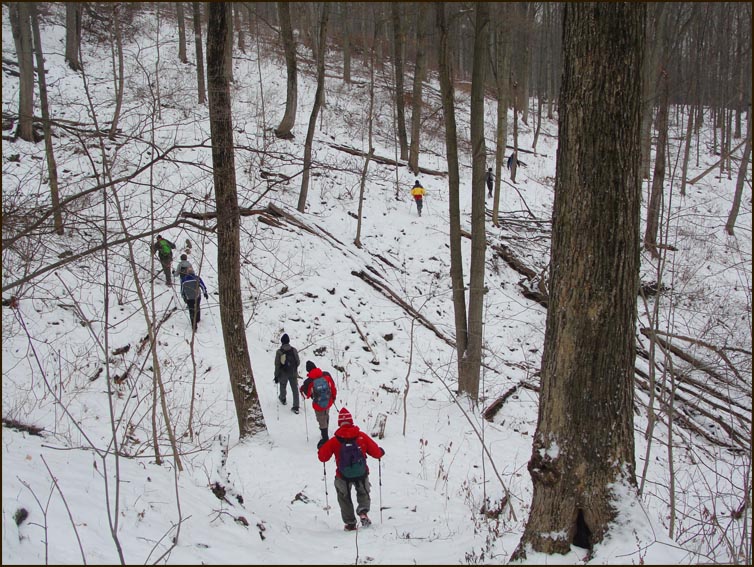 The Trail drops below the brow of the escarpment and passes just above subdivisions constructed on the raised beach of old Lake Iroquois.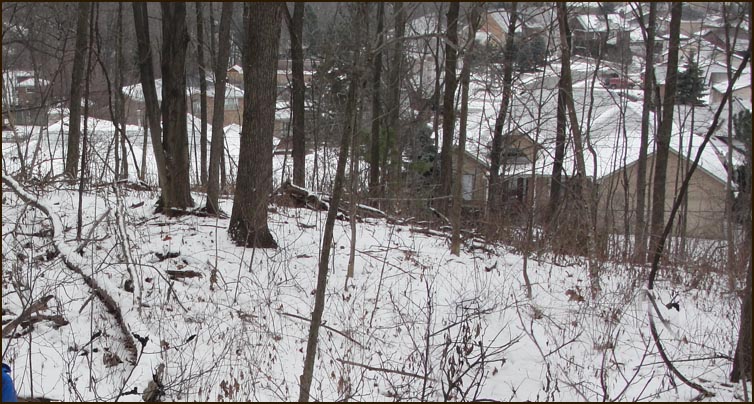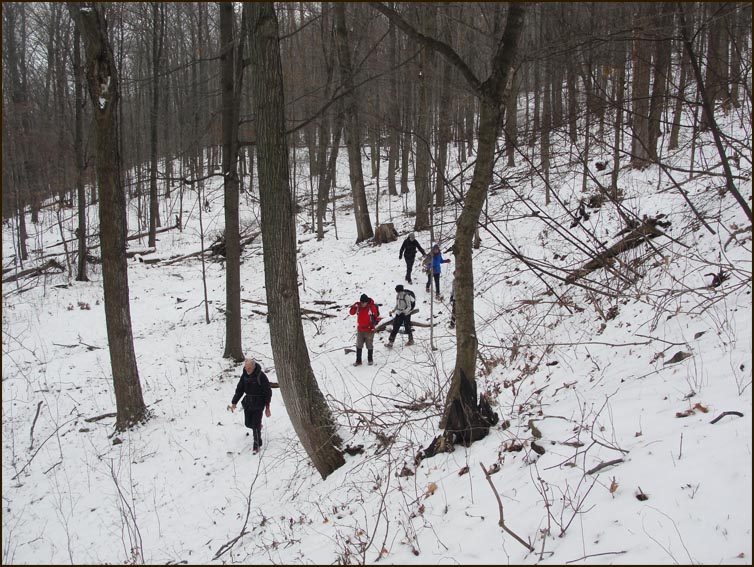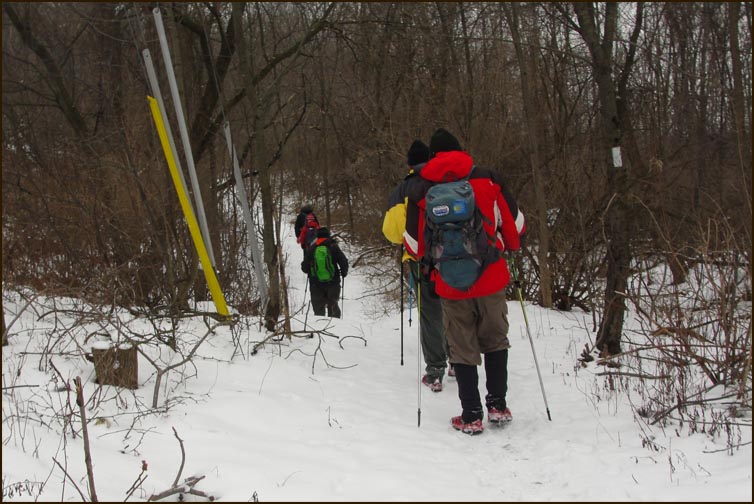 After crossing DeWitt Road at km 16.0 and shortly thereafter stop for elevensies.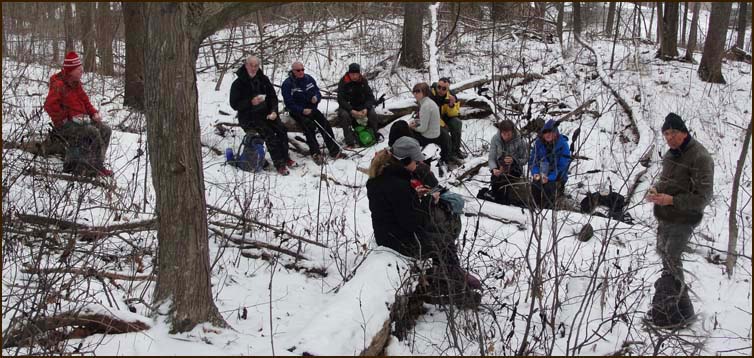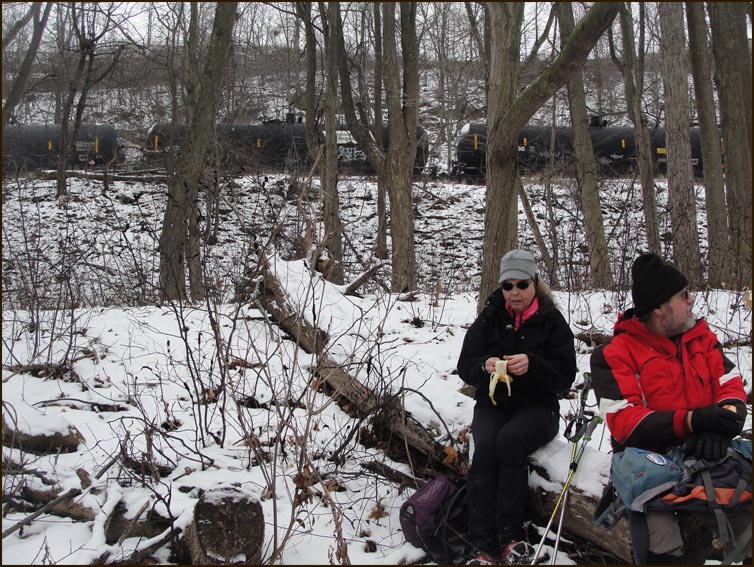 A quiet lunch is disturbed by the passing of a long train of tanker cars above us.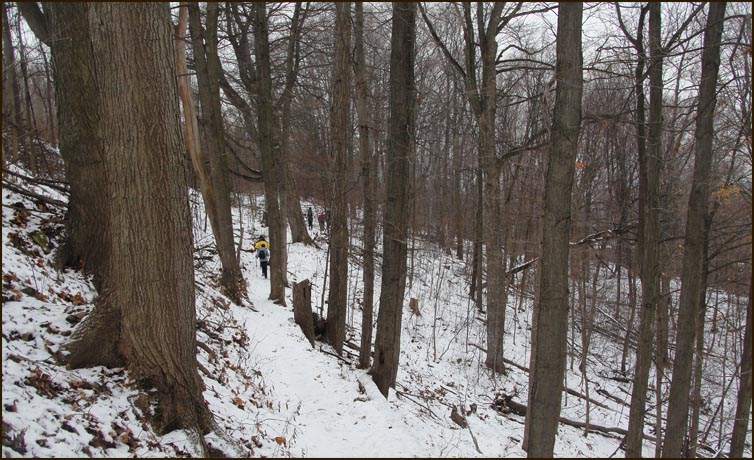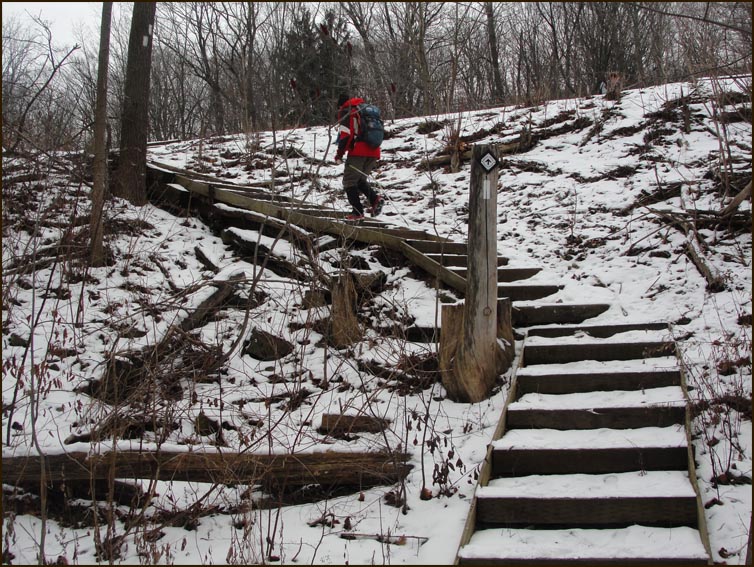 The Trail ascends steps and crosses over New Mountain Road on the railway bridge..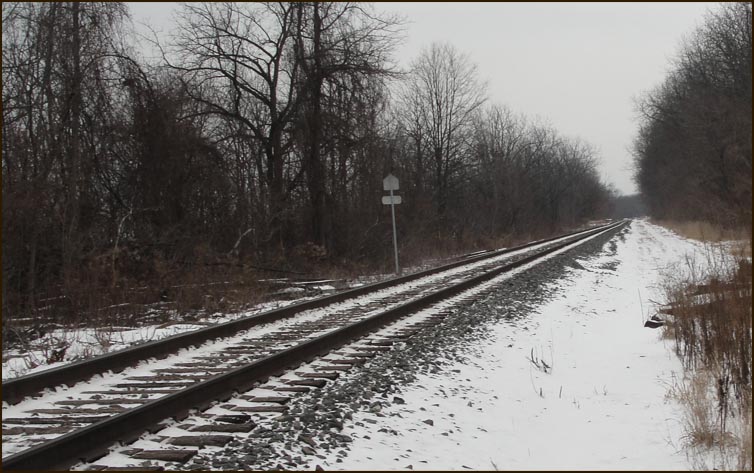 The Toronto, Hamilton & Buffalo Railway (1894-1987) now CP Rail descends down the side of the escarpment from McNeilly Road to Highway 20 at Stoney Creek.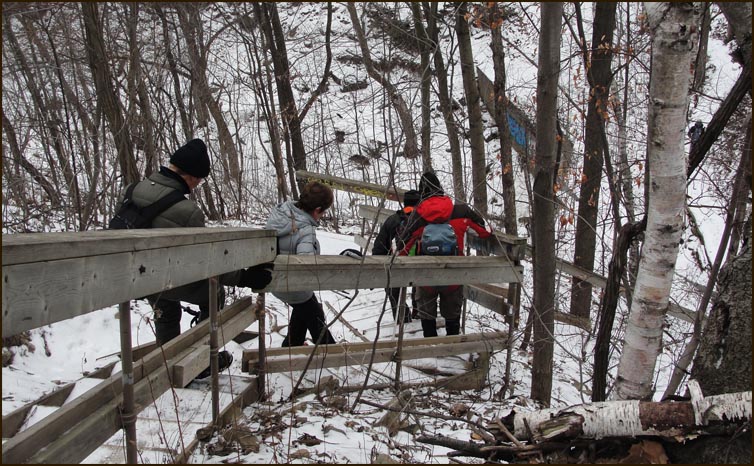 The Trail has a steep descent into the Stoney Creek valley at the Devil's Punch Bowl.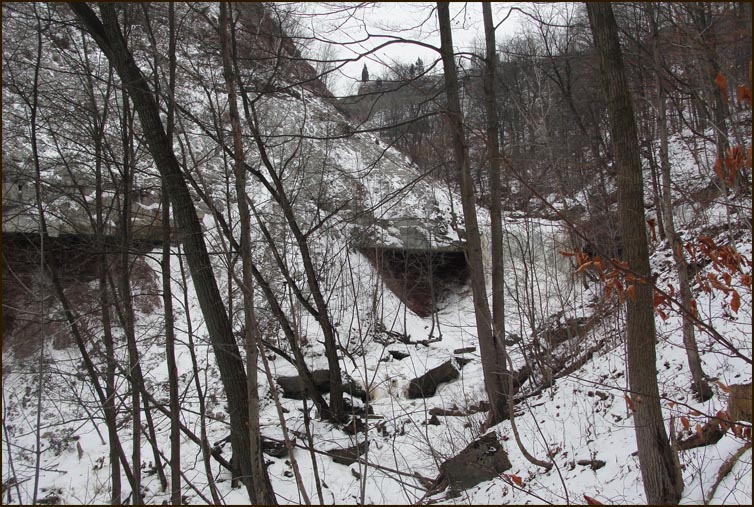 The lower falls at the Devil's Punch Bowl.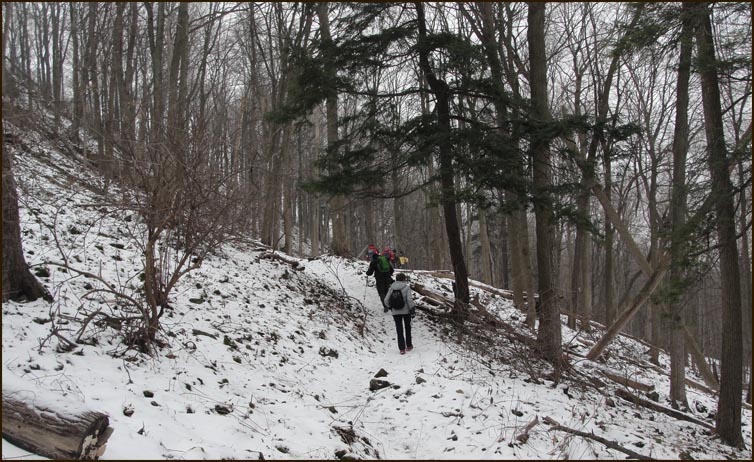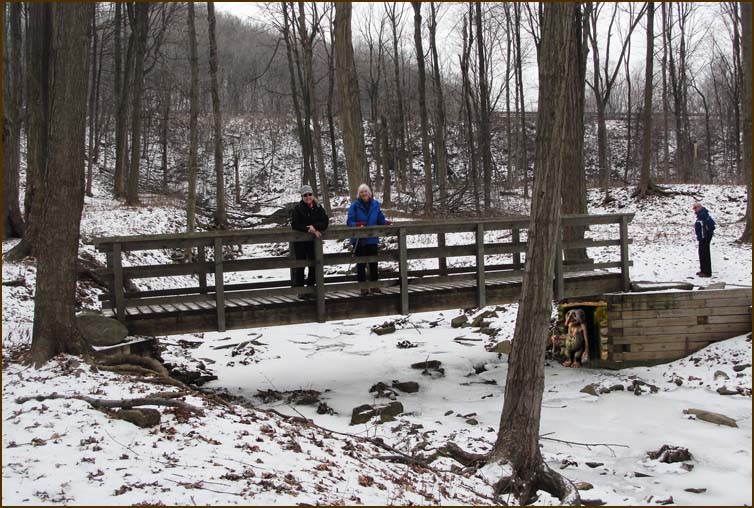 The Trail crosses the Stoney Creek and then passes under the
Centennial Parkway railway overpass.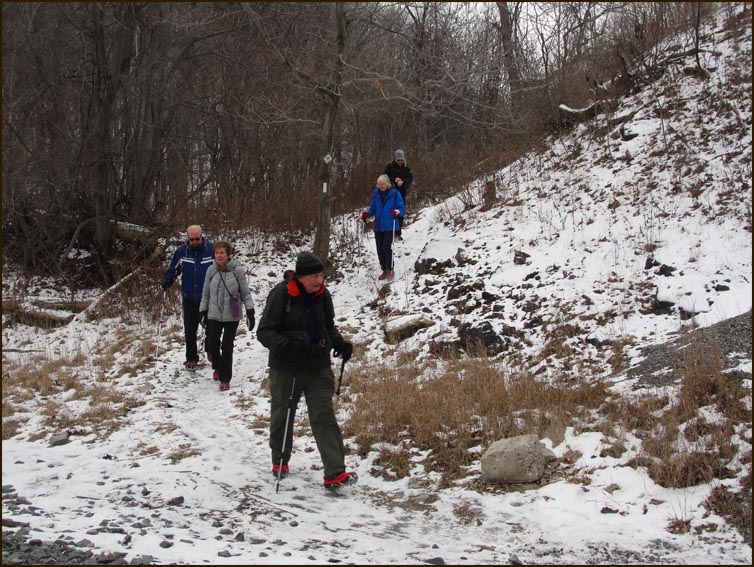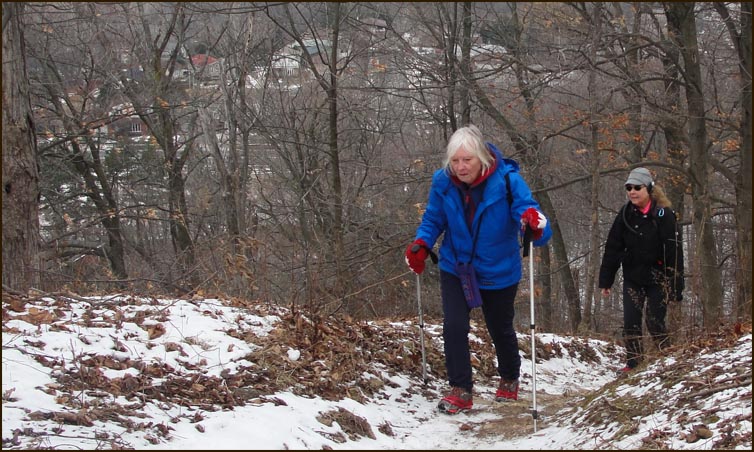 The Trail has a long climb back up to the top of the escarpment and then follows the brow into the woodland of Felker's Falls Conservation Area.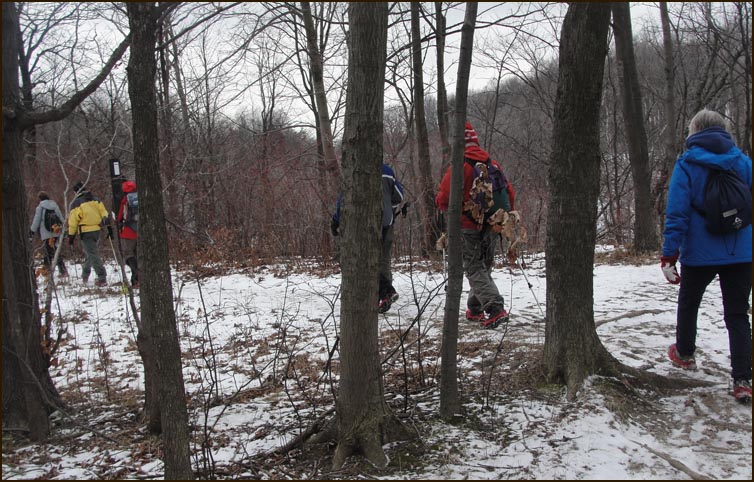 A great view of Felker's Falls in the winter time.
The cars are in the parking lot at Felker's Falls.