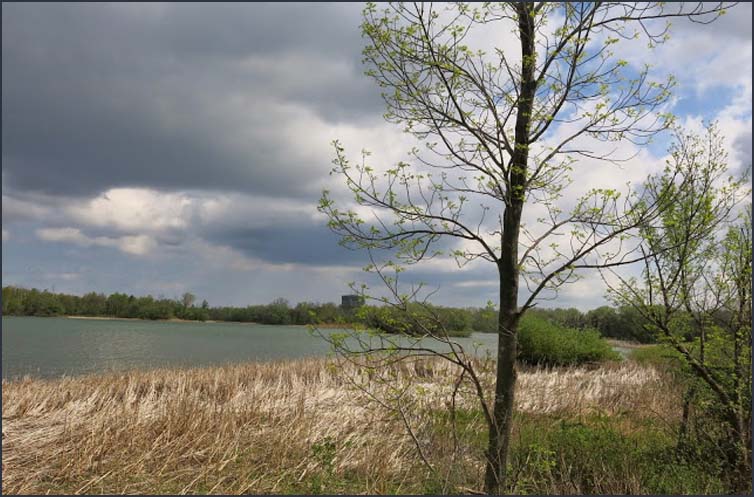 When we reached the DeCew Falls by the waterworks building it was dry. Apparently there was a leak and the water had been dropped to avoid flooding. They are hoping to be up and running again in a few weeks. We continued along the old roadway to Morningstar Mill.

We continued along DeCew Road before entering the woods.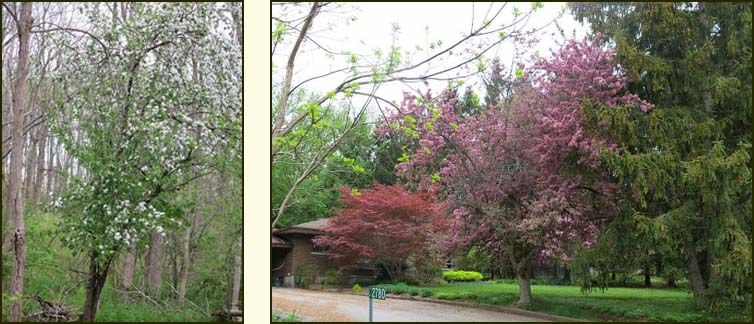 After crossing a bridge over a stream we reached an old roadbed (Gillign Rd.) and followed it up the hill. We continued hiking through old farm pastures and fields and then climbed a steep ravine by the Swayze Falls and observation deck overlooking the falls. The falls is known as "dry falls" because it is often dry; however, today there was a trickle of water with some ice buildup. We had our lunch at the observation deck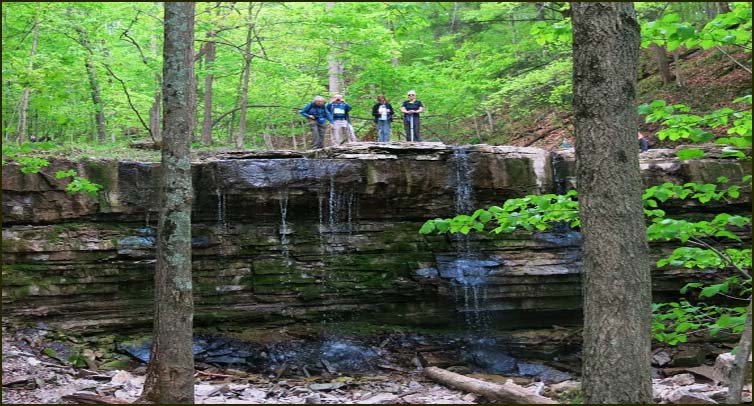 We continued through the wooded area of Short Hills Provincial Park before we exited onto Effingham Road which we followed for a short distance and then entered a right of way near an old water-filled quarry. We skirted a field and followed an old road allowance for a short distance.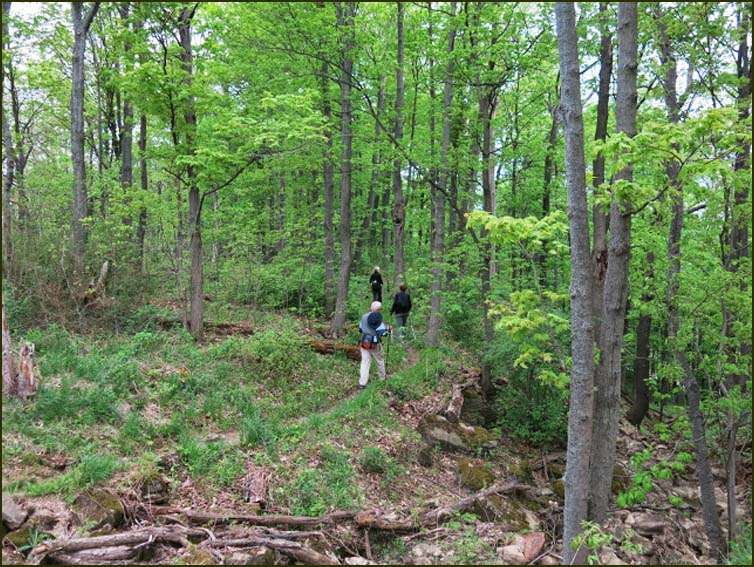 We then ascended steeply to the top of the Escarpment and continued through the woods to Rockway Road. We followed Rockway Road and walked to the Rockway Community Centre to our parked car.