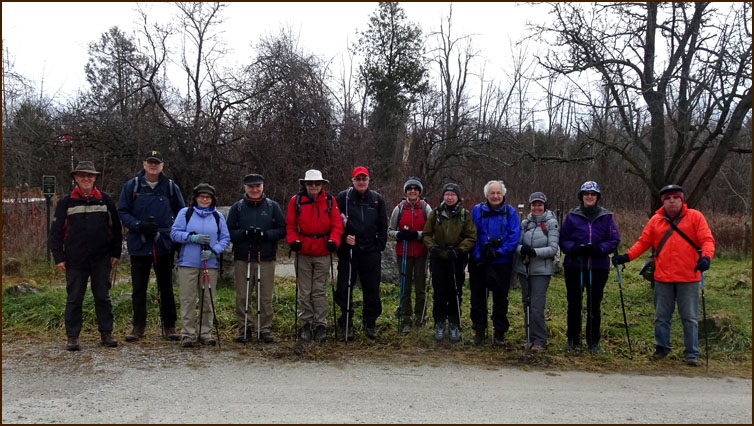 Hikers; Case our photographer; David; Annemarie; Bill; Eric; Steve our leader; Annette; Nancy; Andy; Christine; Leslie and Richard our co-leader.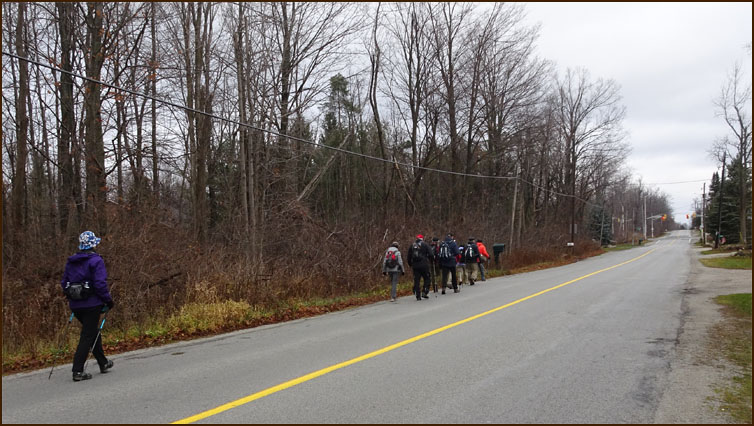 We started out along 15 Sideroad across Hwy 25 at Speyside and turned left into the Speyside Forest. There is always a straggler, must have been sampling the wild grapes.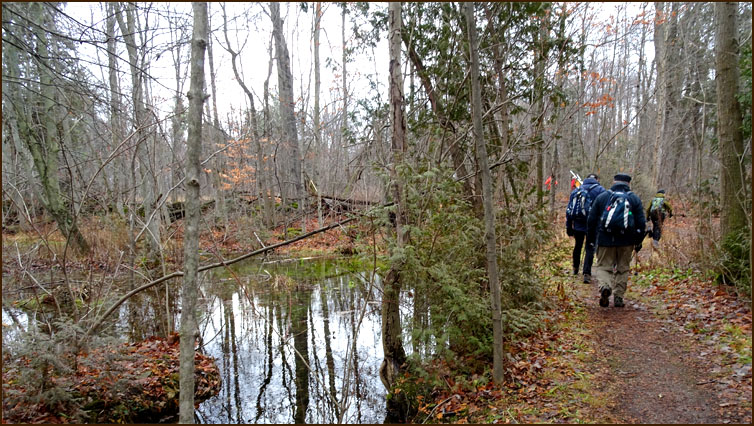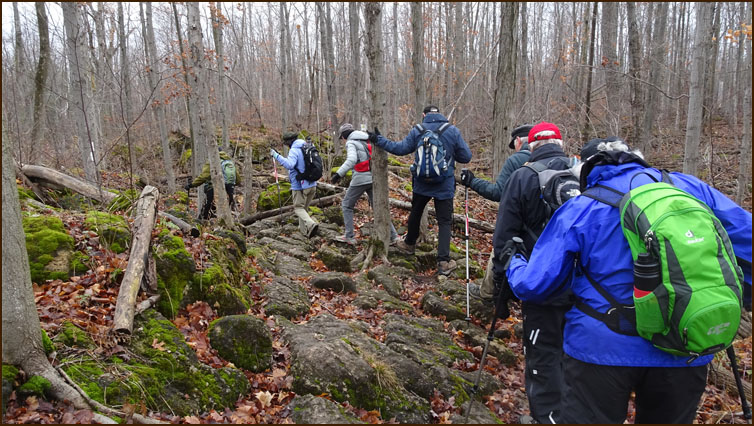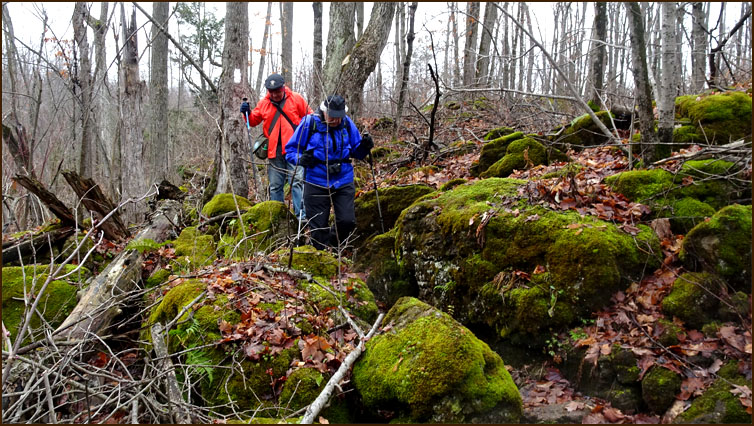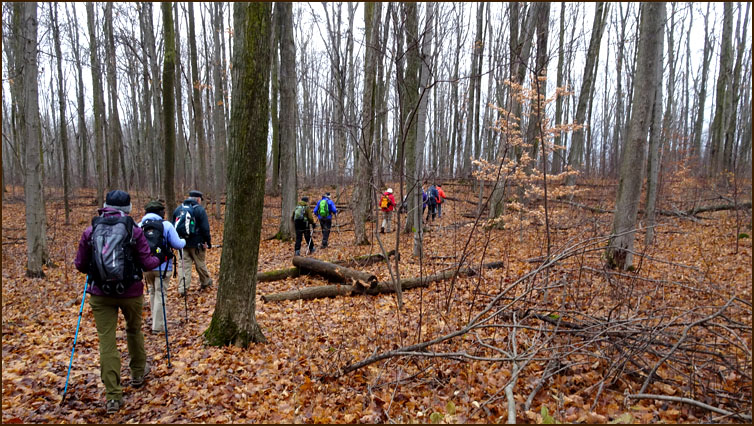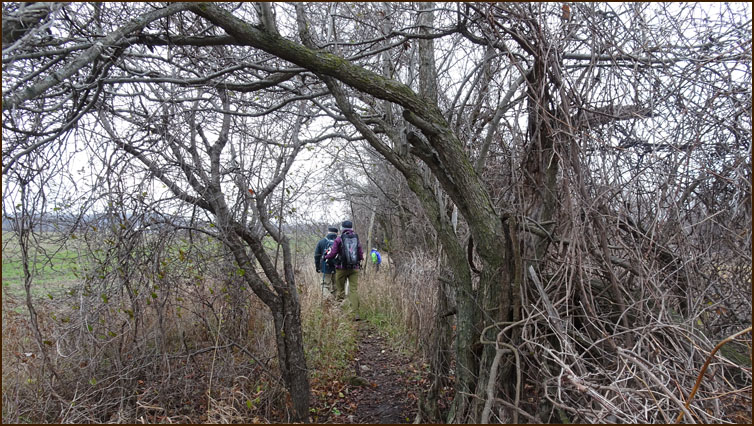 The Trail continues along the edge of farmer's fields as we hike along the fince line.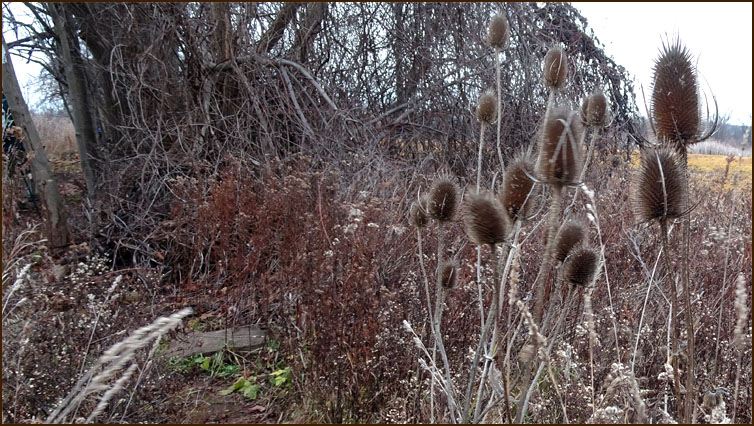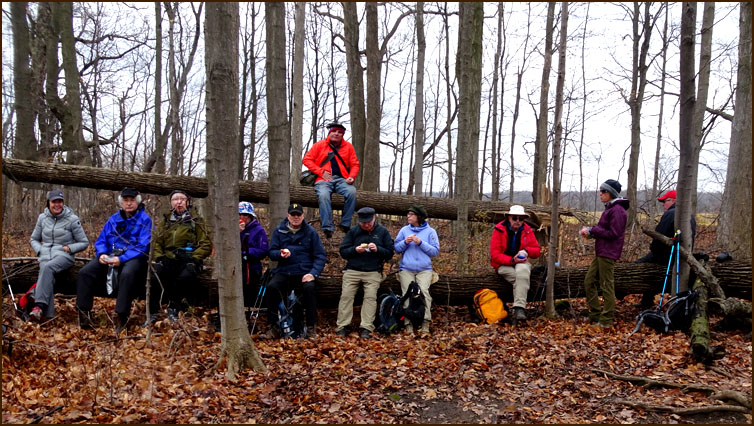 Lunch break. Not everybody took advantage of the 'Priority' seating.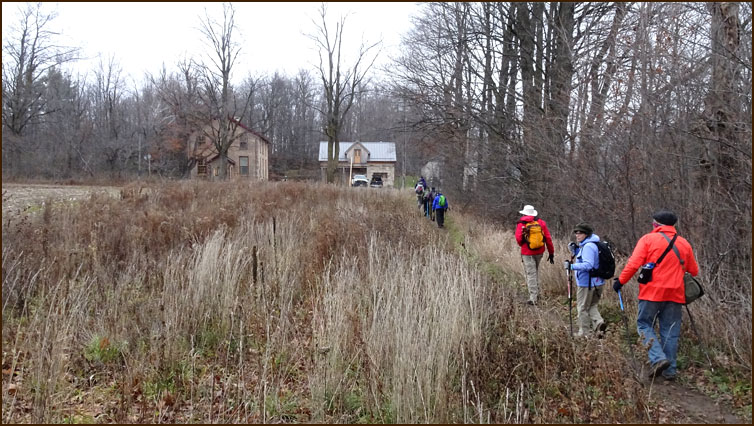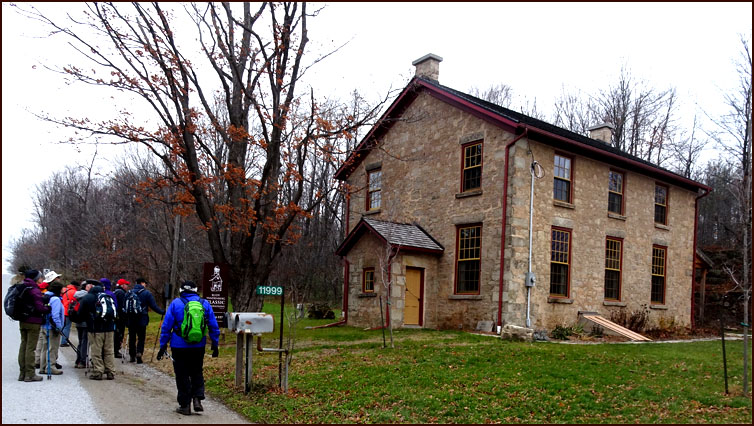 The Trail turns left and follows the 5th Line for 100 m, where we observe an old school house being renovated.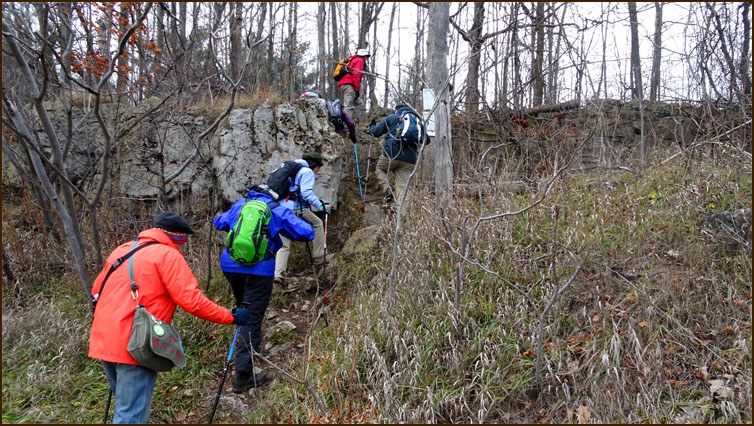 From the 5th Line the Trail climbs the rock face into the Limehouse Conservation Area.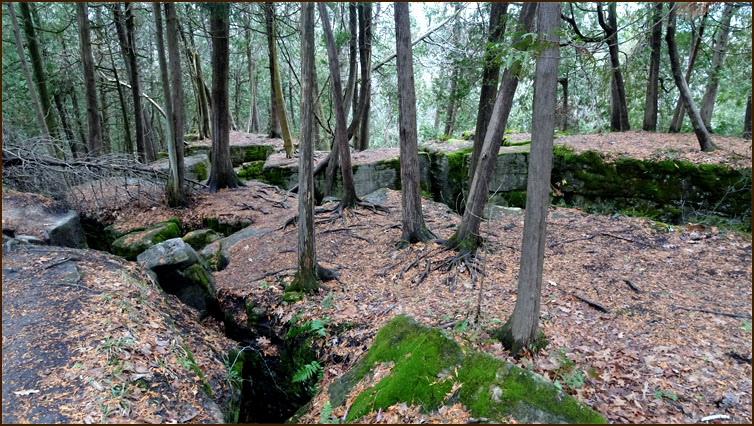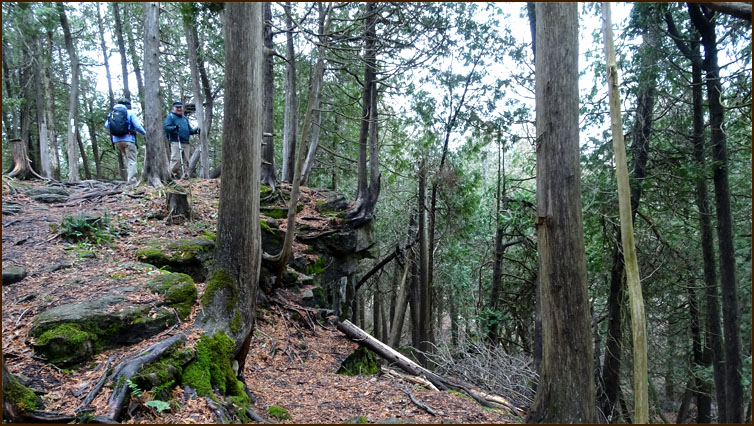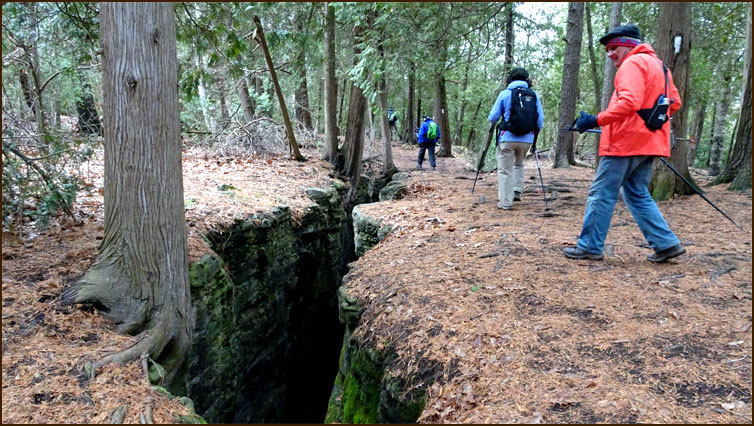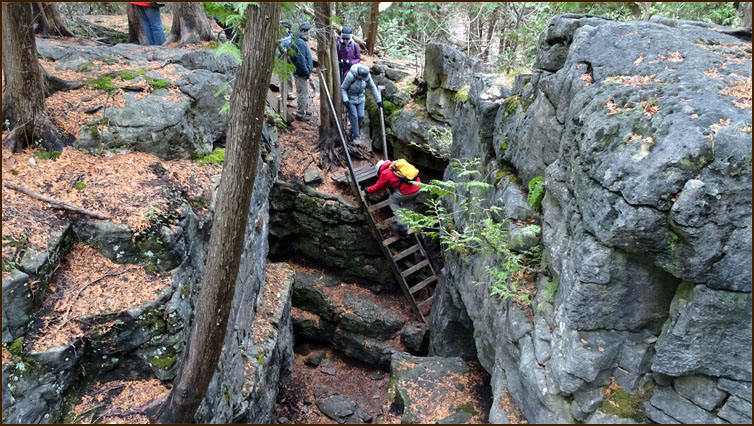 The main Trail heads past a series of rock fissures before dropping through the "Hole-in-the-Wall" on two ladders.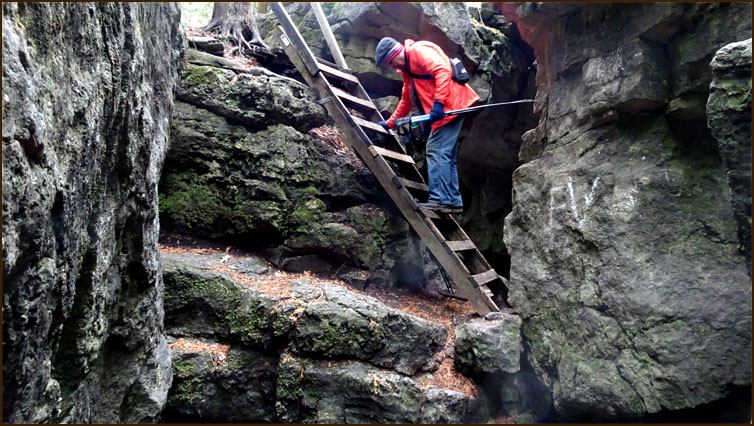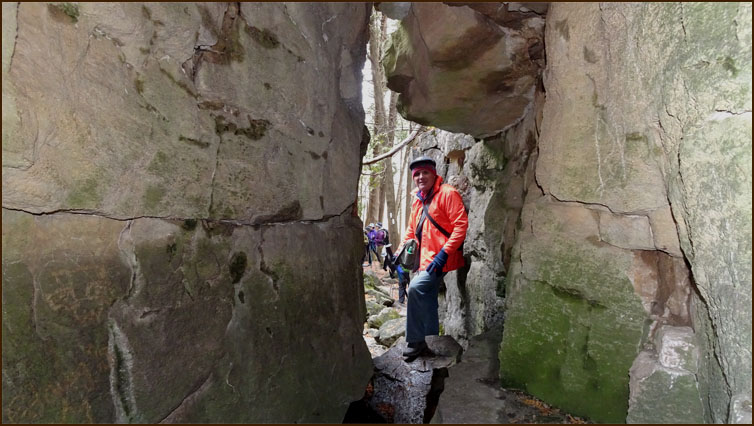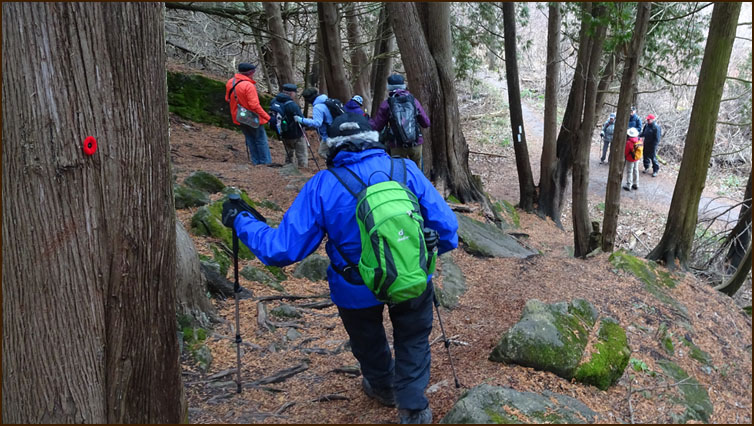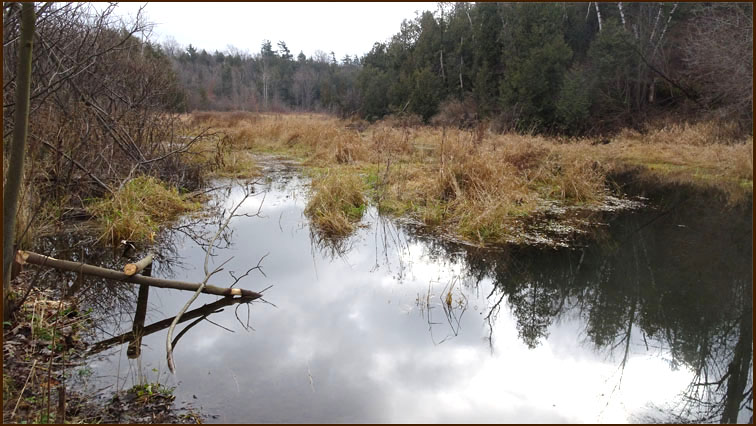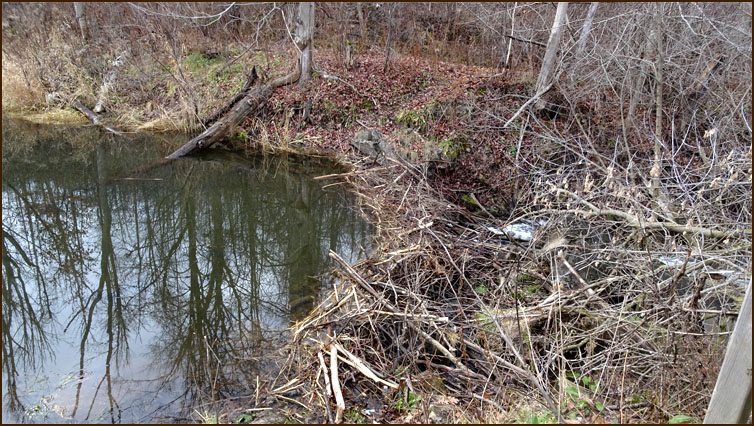 The Trail follows the bed of the old Toronto Suburban Radial Railway and then crosses the Black Creek near the remains of an old mill where an industrious beaver has constructed a dam.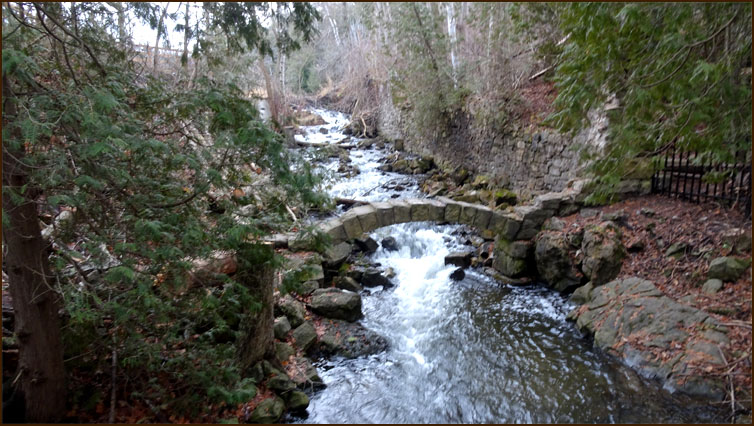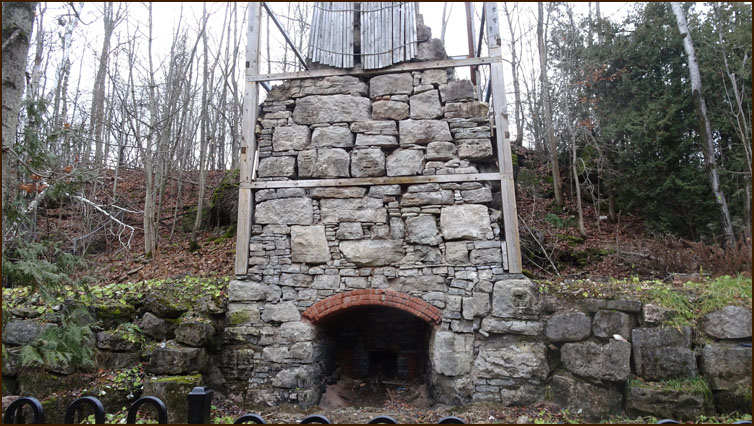 We pass a lime kiln before reaching our cars parked at the Limehouse Memorial Hall.