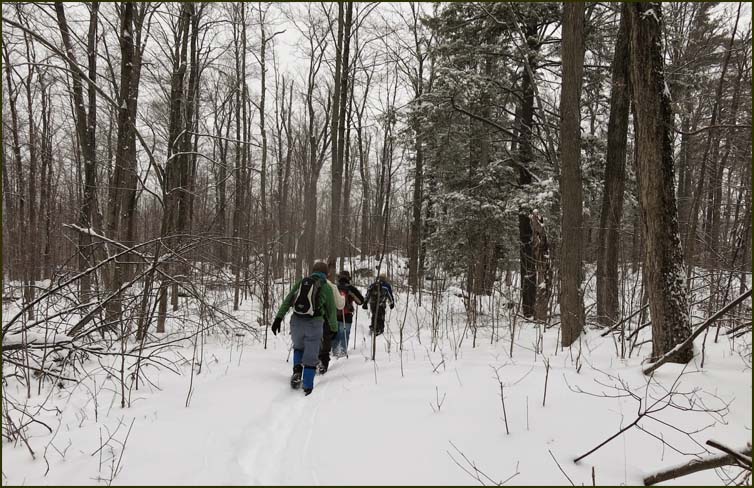 We crossed the road and passed through a regenerating field and climbed into mature woods to the Third Line road allowance.

We continued through a mixed forest to reach Fourth Line. We crossed Fourth Line and continued along a fence line to a farmer's field. We then crossed into a small woodlot and passed under two power lines and continued alongside more fields to Fifth Line. The drifts on these fields were up to our waists at times and very tiring to hike. The team took turns breaking trail.
I actually returned to the car with Helgy and Ann while Steve and Karen continued on for the last 2.2 km through the Hole-in-the-wall.
March 21 2015,
Helgy, Steve, Karen and I returned to complete the last 2.2 km that we missed on February 4th..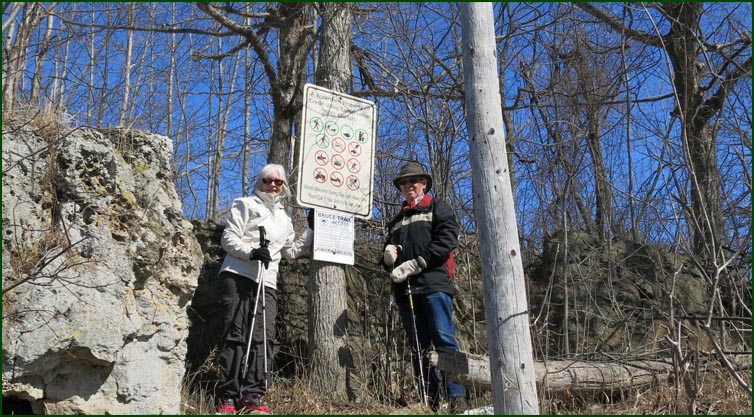 . We climbed a rock face into the Limehouse Conservation Area, crossed an abandoned roadway and hiked 400 m to the Limehouse Access Trail. We continued past a series of rock fissures before dropping through the Hole-in-the-wall on two ladders.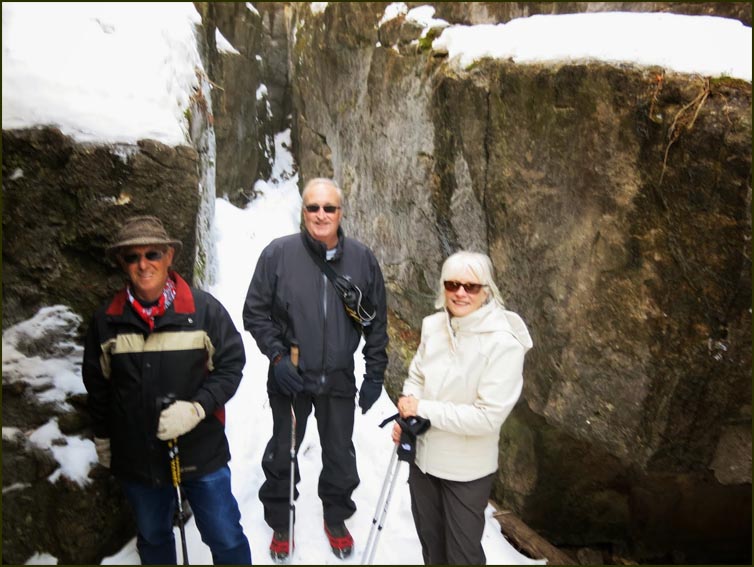 The Hole-in-the-wall at the Limehouse Conservation Area.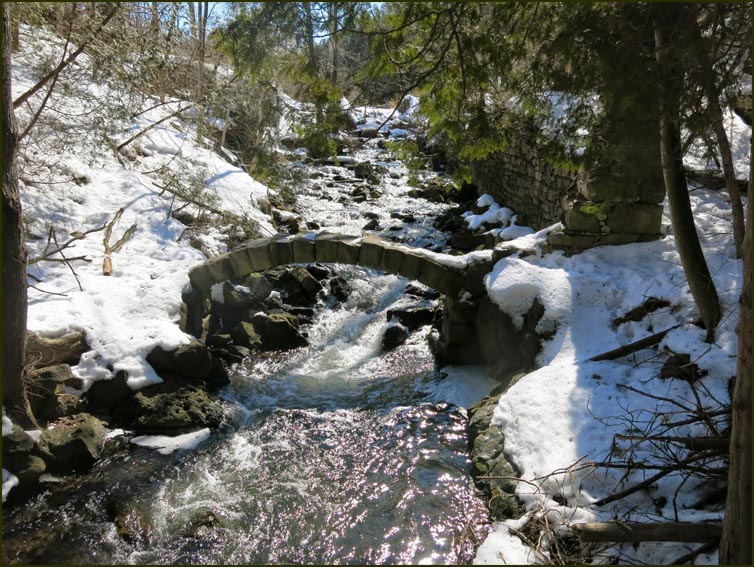 That completes this section ....