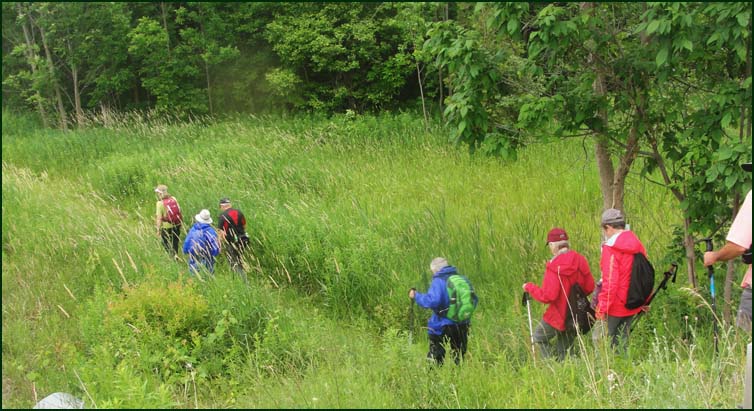 We donned our rain gear, crossed the road and entered a forest a the base of the Escarpment and followed the talus slope upward until we finally crested the scrap edge. By this time the rain had stopped and the rain gear was stripped off. We continued through a meadow before descending once more.

We soon reached a mature pine plantation which then became a mixed hardwood forest.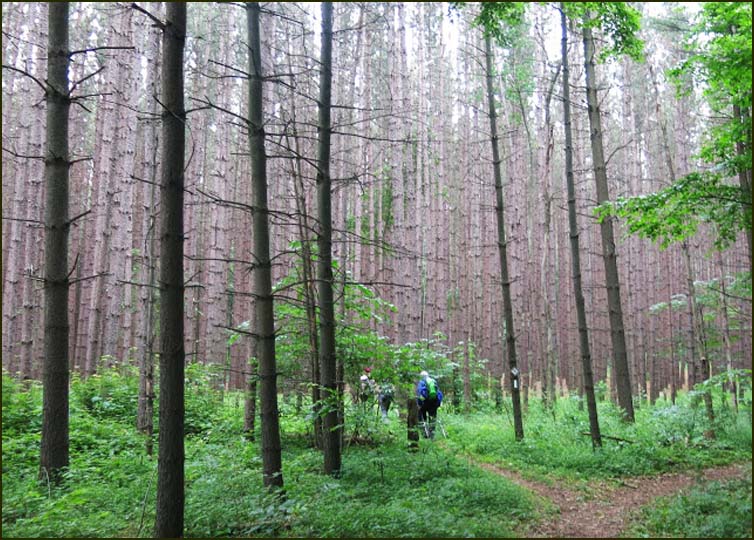 We emerged from the forest onto an unopened road allowance which soon became Sideroad 15 and continued along the road to 10 Concession S. We turned left and followed the road before turning right into a cedar forest. The rain came down quite heavily when we were on the road.
As we entered the forest, the rain let up but it became quite muggy. We passed under power lines and the hiked between giant dolostone blocks separated by spectacular crevices, In the deepest crevice snow can still be found in June. There was no snow today. Instead because of the humidity there was fog.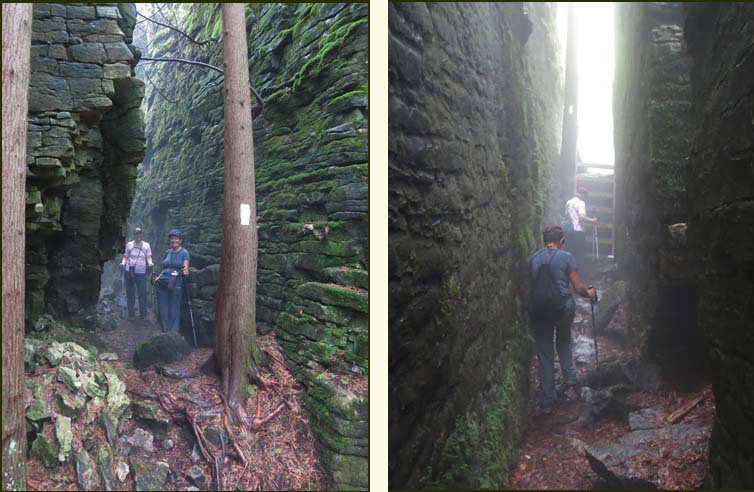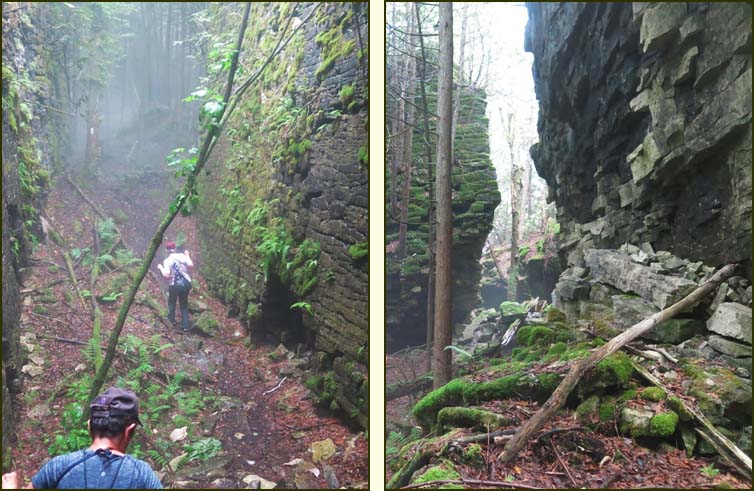 After passing a beaver dam we hiked at the back links of the Stone Tree Golf Course and reached the escarpment again.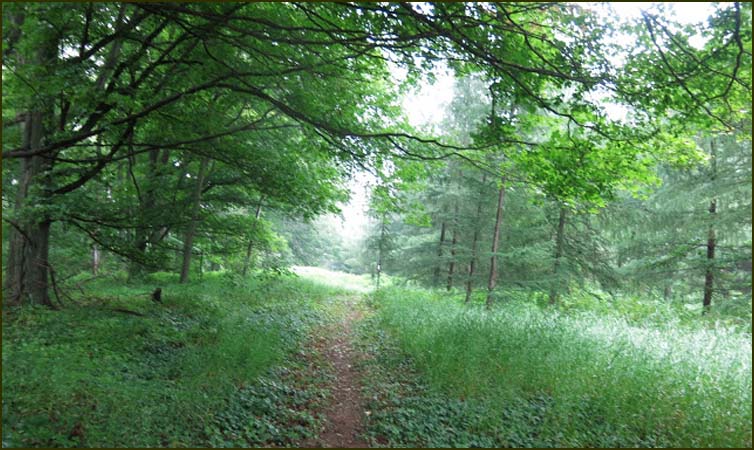 We continued west into the forest and climbed a small hill into a meadow and followed a fence line before heading north along the edge of a pine plantation and entered a hardwood forest. We then reached Superior Street and headed west for 800 m to |Highway 6/10. After crossing the Highway we hiked south and descended below the scarp edge. We passed the Centennial Tower which gives excellent views of the Sydenham River Valley and Owen Sound.

After climbing and descending the tower we continued south through crevices and large boulders before entering an area known as The Palisades which is a long, rugged corridor of land that was purchased by the BTC in 2009. Hiking this section was very challenging to hike but was beautiful. The hiking was made even more challenging by the rain.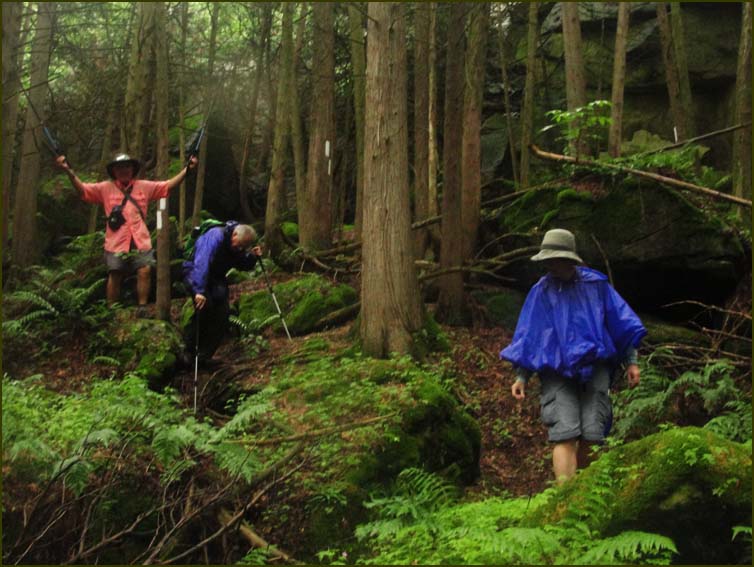 Are we ever going to get out of this rock pile !!!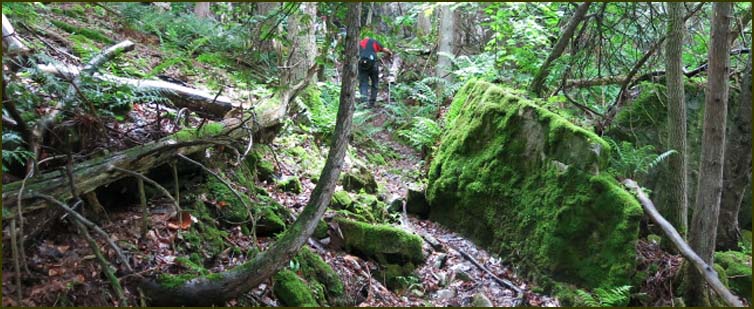 After zigzagging downhill we turned toward the Grey Sauble Conservation Area land. We continued through a lovely forest to arrive at the Sydenham River.

We continued south to Inglis Falls where we had parked our car. After admiring the falls we picked up the other car and drove home.