Today's Hikers; Richard; Ann; Andy; Micheal; John G; John N; Eric; Anita; Karen, our leader; Annette; Christine; Steve; Helgy and Case.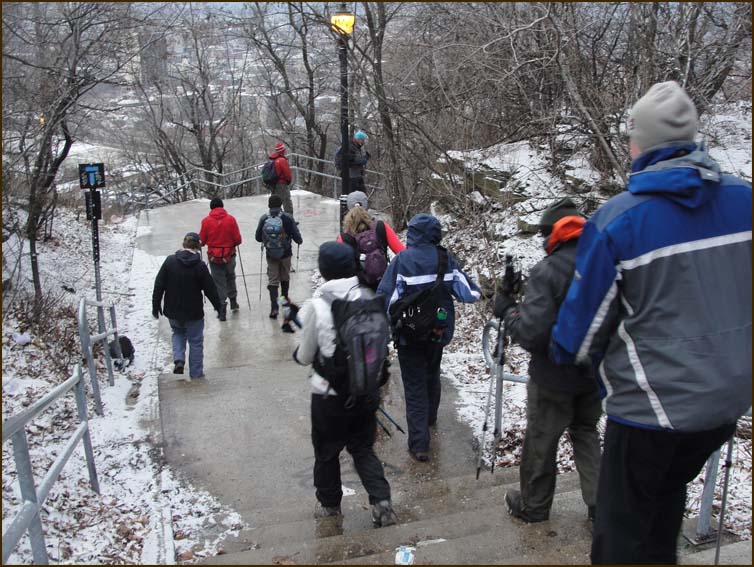 We parked the cars on the brow of the escarpment at the Sam Lawrence Park, popularly known as the Jolly Cut. We followed the Side Trail down to km 34.1 of the Bruce Trail.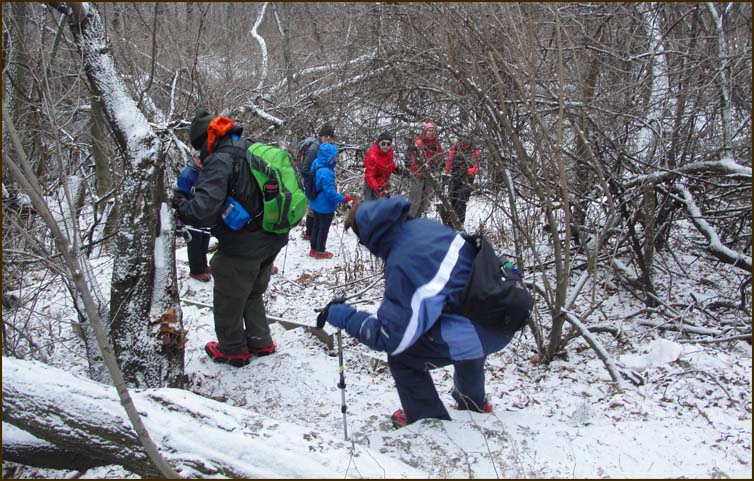 It soon became evident we would all have to wear our icers.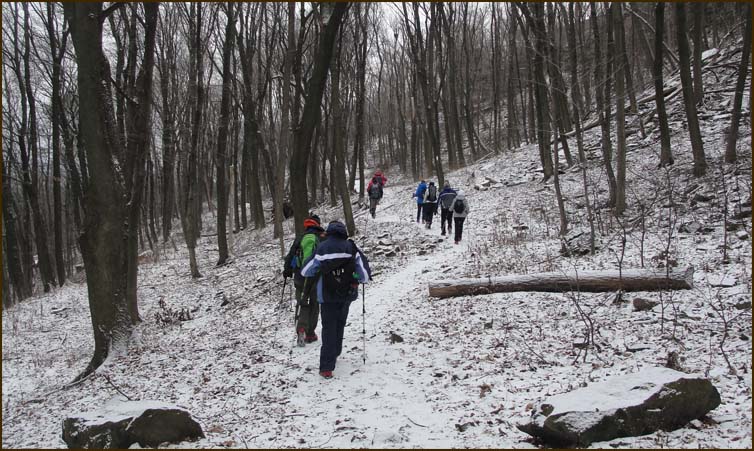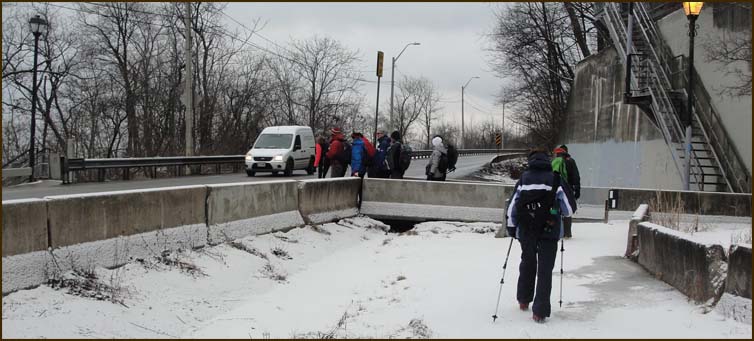 After a short hike we emerged from the woods and crossed the Sherman Access.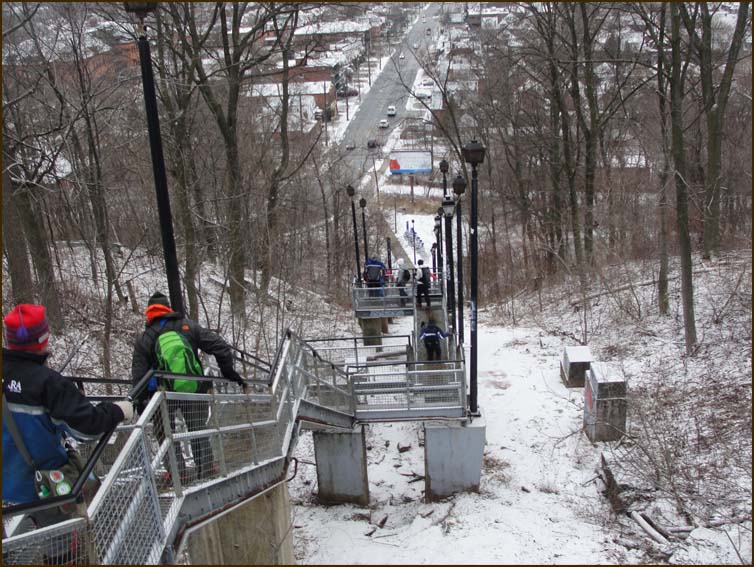 We descended the Wentworth Street steps to the Escarpment Rail Trail.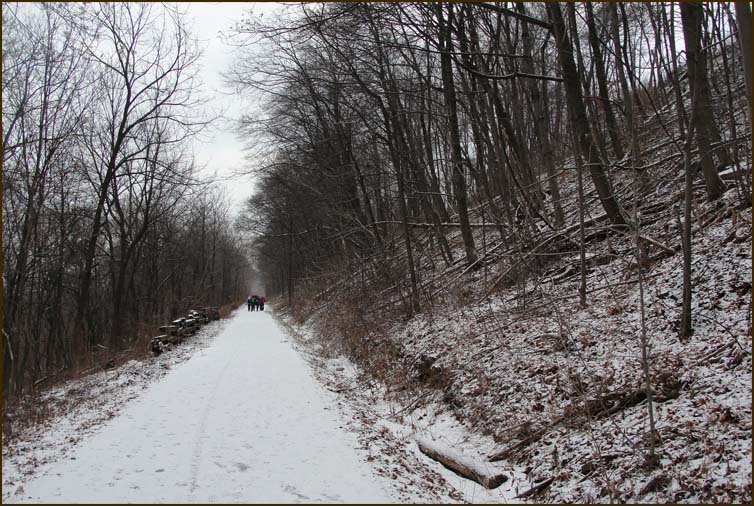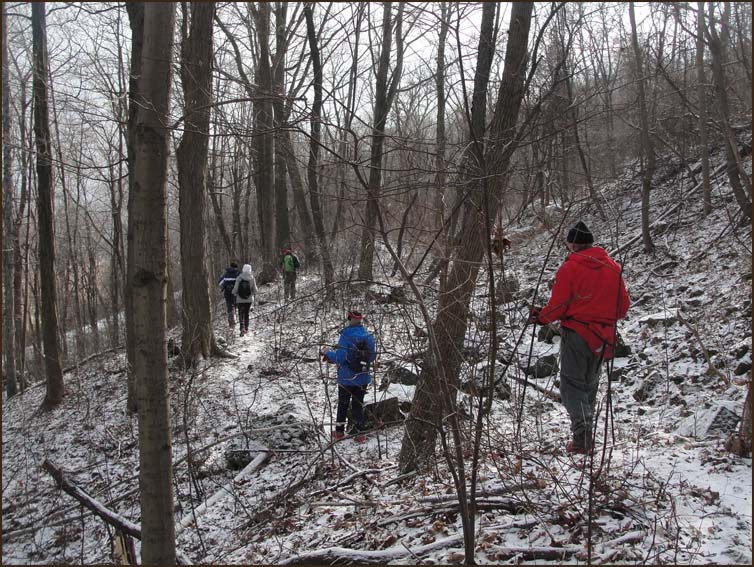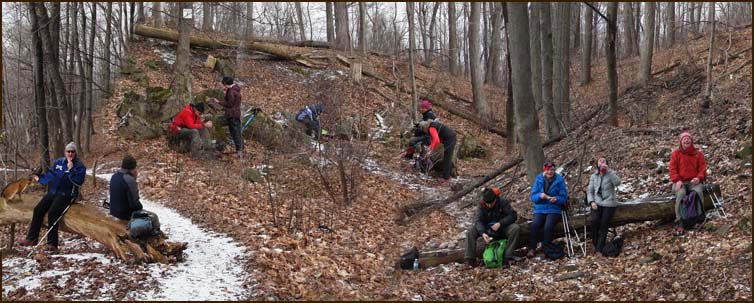 Lunch Break ...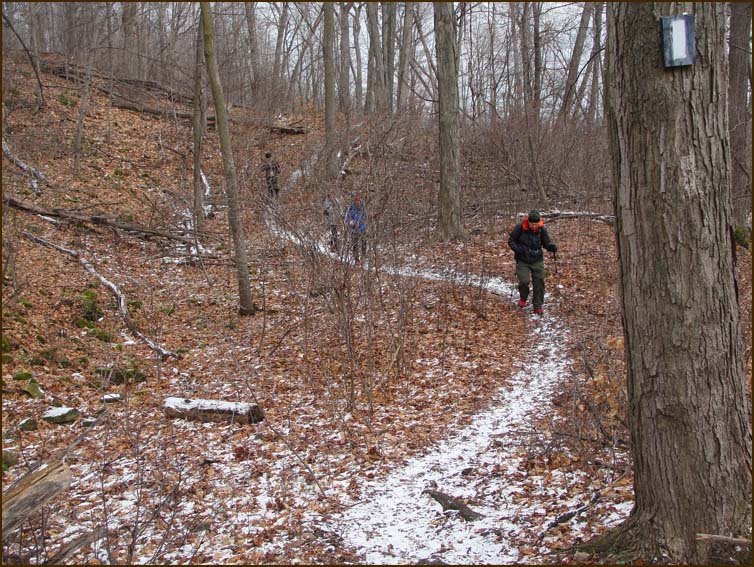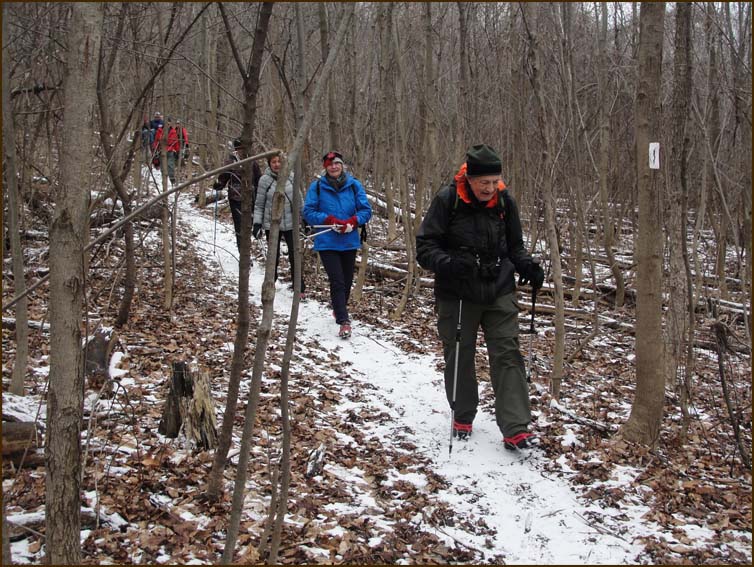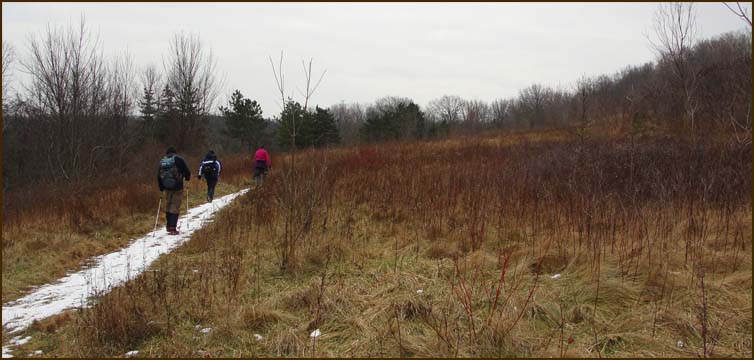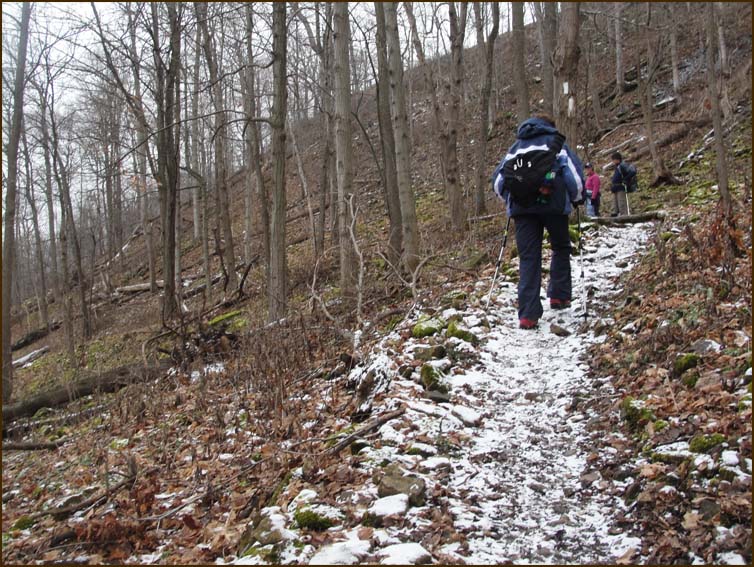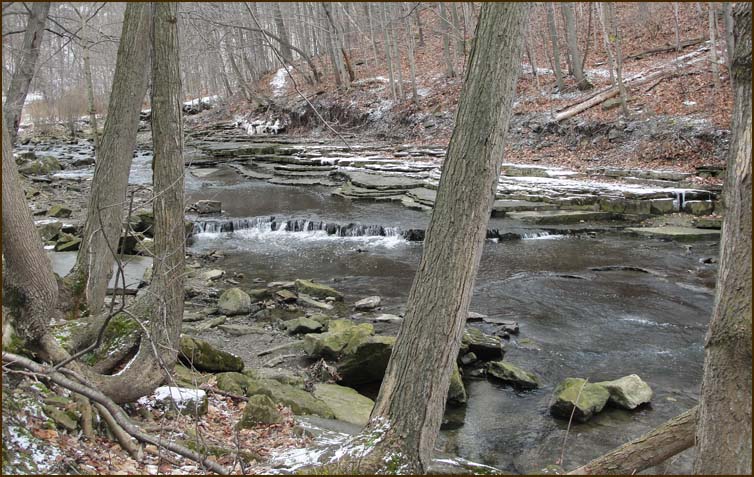 We cross the Red Hill Creek'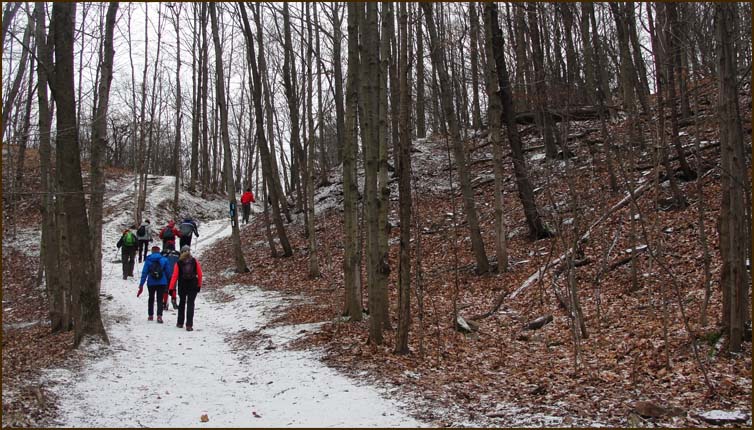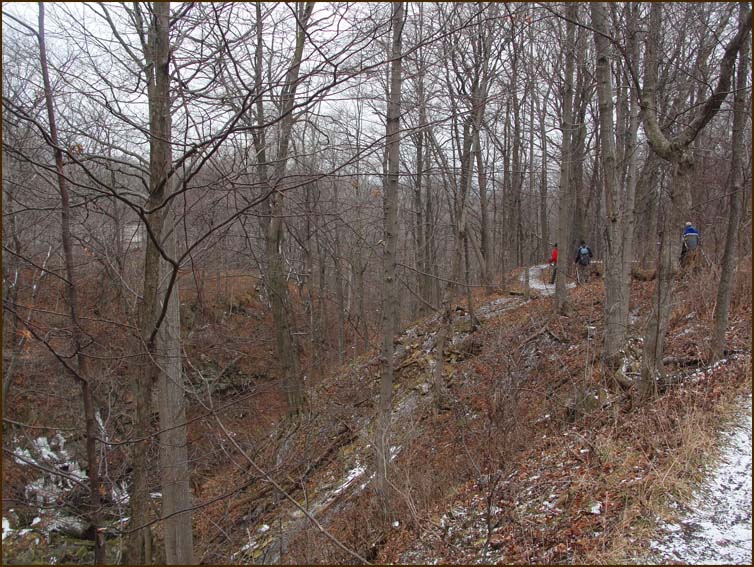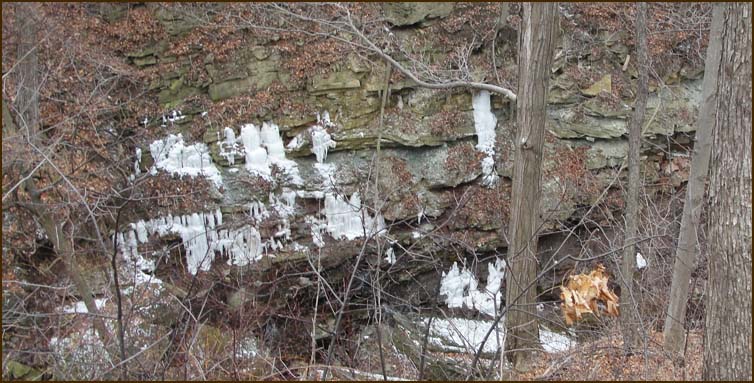 Ice forming as water seeps out of the limestone.
Felker's Falls in January.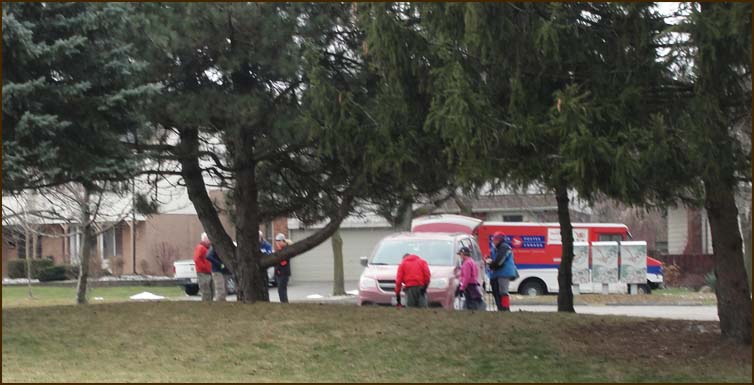 Back to the cars after a great hike.