We started the hike from the Mount Nemo parking lot. We crossed Guelph Line and followed Colling Rd to Blind Line. We turned right onto Blind Line and followed it passed some rural properties to Britannia Road.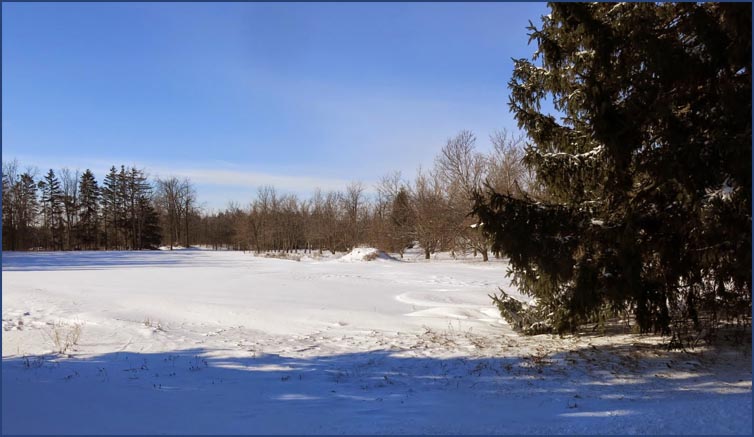 We then followed an unopened road allowance into the Bronte Creek Valley to a steel bridge over Bronte Creek. The trail had not been used since the recent snow storm so we were breaking trail through the new snow. The snow at this point was relatively light and easy to hike through.

We then hiked across a 100 m boardwalk which lead through a swamp. We then climbed up the north side of the valley to the intersection of No. 8 and Twist Raod. It was on this stretch that the snow had drifted and was much deeper making the hiking much more difficult.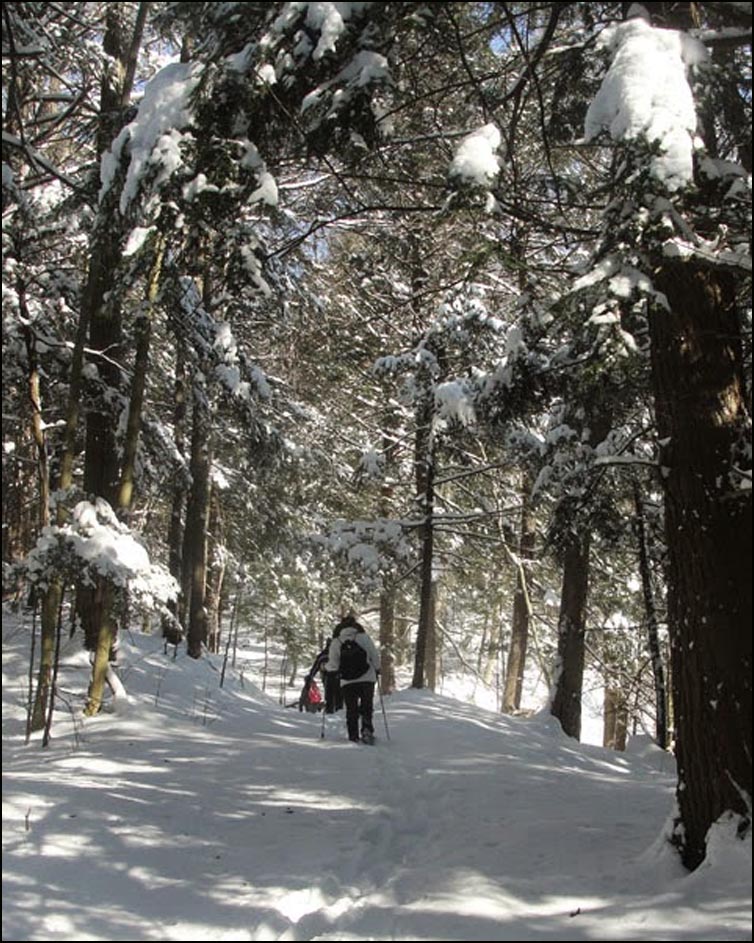 We continued along No. 8 Sideroad for 700 m and then turned right onto Panton St in the Village of Killbride. We followed Panton St to the parking lot of school where we had left the other car.