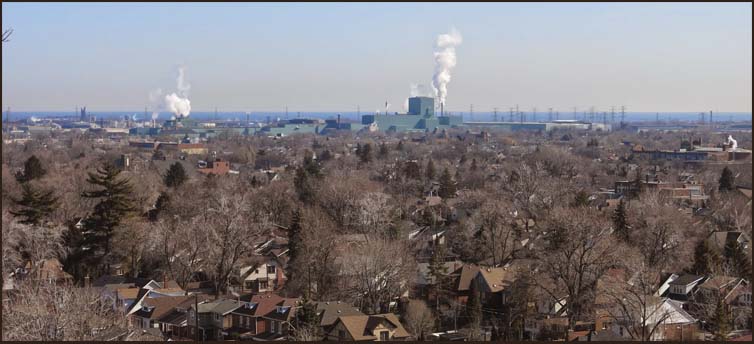 From the Escarpment Rail Trail we continued across the slope of an old ski hill through the woods. We continued up the Escarpment through a mature woodlot above Red Hill Creek and the King's Forest Golf Course to a large clearing. We crossed a concrete bridge over the creek and continued straight along the Red Hill Creek.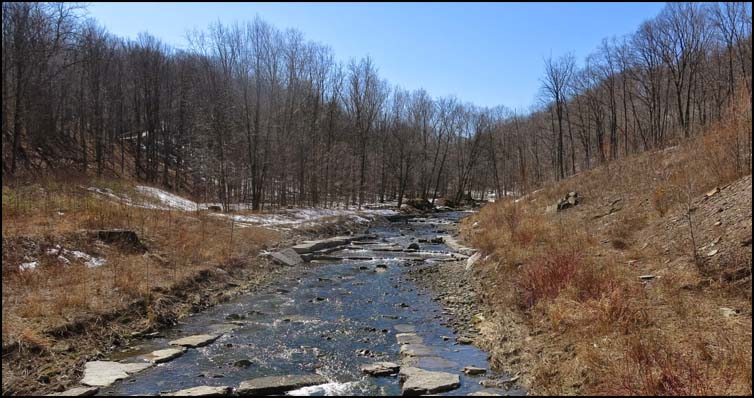 After a series of turns we came to an asphalt path, the Red Hill Valley Trail. On the left was the eastern terminus of the Mountain Brow Side Trail. We followed the now closed Mount Albion Road uphill and passed under the viaduct for the Red Hill Valley Parkway.

We entered a more open area and then hiked the multi-use East Mountain Trail Loop along the Escarpment Brow before emerging into the Conservation Area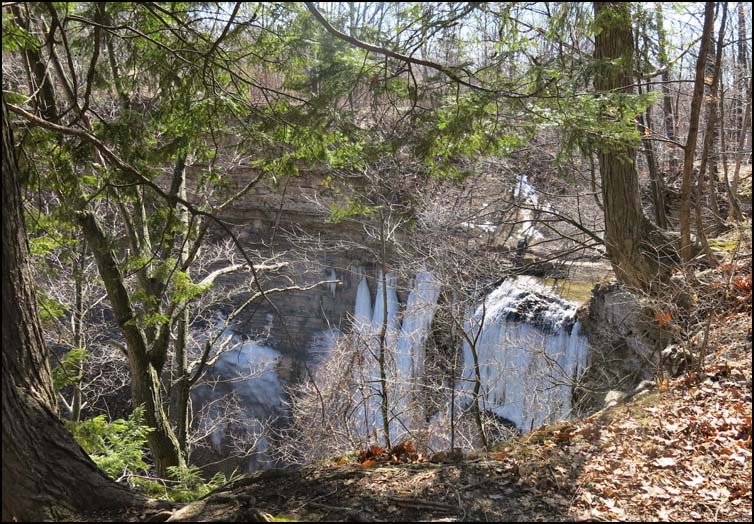 We spent some time admiring the Felker's Falls, drove back to Concession Street to pick up the car, stopped at Tim Horton's and when home.