Descendants of Robert MACKIE & Isobel ANDERSON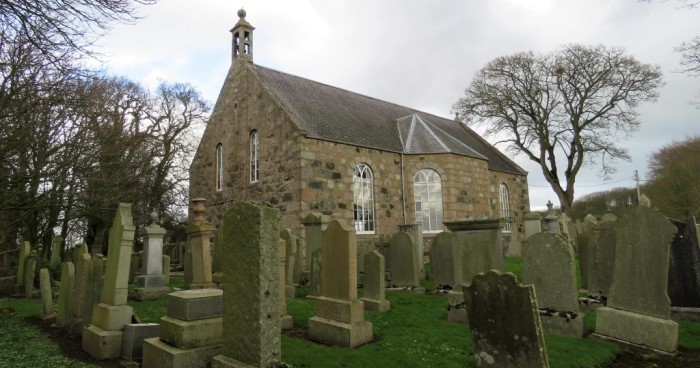 Foveran Kirk, apparently no longer in use, contains a treasury of remarkable monuments, chief of which is the medieval Turing Slab. he stone formed part of the Turing Aisle of the medieval church which was replaced by the present building in 1794. The Baronetcy of Foveran was created in 1638 for John Turing who was a supporter of Charles 1st and was taken prisoner by the Covenanters.
The hereditary baronetcy of Foveran is held by the Turing family. The cryptographer and computing pioneer Alan Turing (1912\'961954) was uncle to the present Baronet.


This Descendant Journal is a compilation of the descendants of this family, but this genealogy is by no means complete and ultimately I hope to uncover more information about the MACKIE family in Scotland. Meanwhile I would be pleased to hear from all of those reading these pages that recognize errors or omissions or have additional information that could be used to further enhance this family history.
---
Table of Contents
Descendants of Robert MACKIE
Surname List
Index of Names
Sources (Bibliography)

---
Contact Information
Send mail to:



| | |
| --- | --- |
| Contact us by E-Mail | Please note: The majority of the data has been compiled from many different sources on the internet and the information is only as good as what has been input. Information is corroborated where possible. |


Latest Revision December 24, 2020