Paisley Figure Skating Club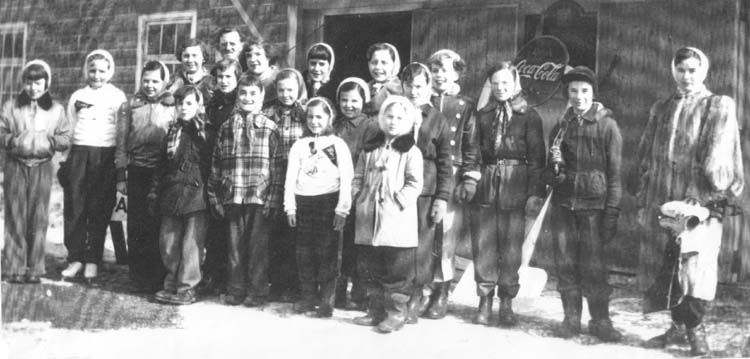 Paisley Figure Skating Club 1953?
Front row; Darlene Leitch?, Lynn Parker, Mary McClure, Bonnie Cutter
Middle; (__?__), Nancy Forrester, Barb Watt, Mary Dudgeon, (__?__), Lorna McClure,
Carol Leitch,
Back; Ruth Rushton, Peter Cutter, Mary Cumming, Nonnie Irving, (__?__), Shirley McArthur, (__?__), Beverly Parker, Teacher ?
Submitted by Mary Ingram

The Paisley Figure skating club was organized in 1947 by Mr. Peter Cutter formerly of Paisley, but now living in Port Elgin. Mr Cutter was the first President and Mrs. Gillies Parker was Secretary-treasurer. They both served in those positions for many years.

Miss New Combe was the teacher in Paisley for its first opening years followed by Mrs. Ann Aubin Yeo. Since then the Club has had five teachers.

The enrolment of the club has grown from 45 to 136 participants, Along with the Executive over the years, there are many parents who have given freely of their time to promote the club's success.