Descendants of Pieter Andriesz "Pier" LINDHOLM & Catharina SMIT
This Descendant Journal contains all the descendants of Sijmon Pieter Andriesz "Pier" LINDHOLM (abt 1715-1768) and Catharina SMIT that I have been able to identify to-date. Pier and Catharina were married in 1756 in Hoorn, Noord-Holland. They had at least one son hat I could identify. Their great grandson Pieter Cornelisz GUTTER (1797-1836) is the subject of the Pedigree Chart below.


To read this Descendant Journal go directly to the Table of Contents near the bottom of the page.

Pieter A. LINDHOLM
notes
on the VOC site (The East India Company) there is mention of a ship's captain Pieter A. LINDHOLM. He captained the Wildrijk, based in Amsterdam, from Bengal to Texel via the Cape of Good Hope November 15 1755 to July 26 1756 and the Lycochton, based in Hoorn, from Texel, Noord-Holland to Baravia, Indonesia via the Cape of Good Hope from December 19, 1757 to July 27, 1758.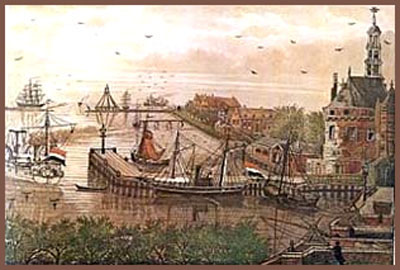 Hoorn Harbour circa 1892



This Pedigree Chart is a portion of a larger chart encompassing all the currently discovered Ancestors of Cornelis Jan 'Case' VANDERPLAS, son of Jan Cornelis 'John' van der PLAS and Christina 'Stien' GUTTER. He was born in Schoorl. NH, and emigrated to Canada in 1949. Case maried Katherine WATSON and they currently live in Oakville, Ontario.

This branch is on Case's maternal side and represents the LINDHOLM Ancestors. This Pedigree Chart also shows the end of the GUTTER line at Adolf Jan GUTTER (1713-1789).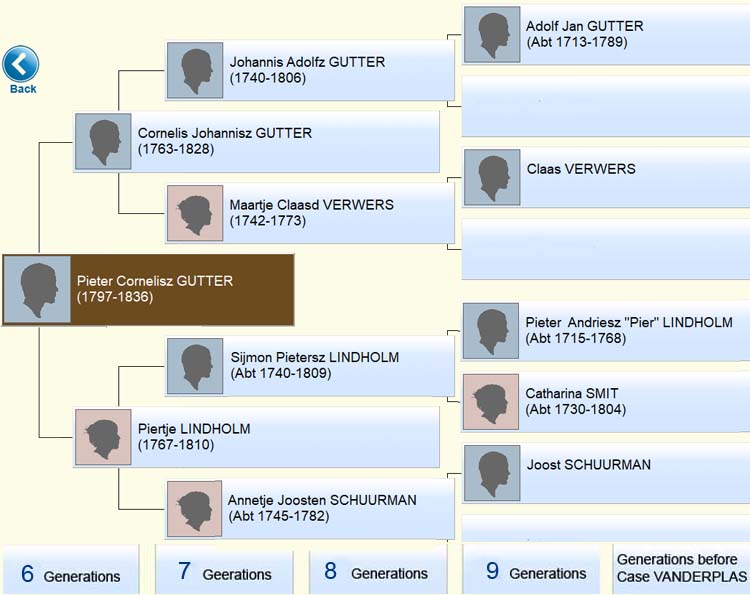 For pictures of the van der PLAS Family go to Jansje's Album, also Jan & Stien's Wedding.
---
Table of Contents
Descendants of Pieter Andriesz "Pier" LINDHOLM
Surname List
Index of Names
Sources (Bibliography)

---
Contact Information
Send mail to:



| | |
| --- | --- |
| Contact us by E-Mail | Please note: The majority of the data has been compiled from many different sources on the internet and the information is only as good as what has been input. Information is corroborated where possible. |


Latest Revision April 5, 2022