This Pedigree Chart is a portion of a larger chart wencompassing all the known Ancestors of Cornelis Jan 'Case'
VANDERPLAS
, son of Jan Cornelis 'John'
van der PLAS
and Christina 'Stien'
GUTTER
was born in Schoorl. NH, and emigrated to Canada in 1949. Case maried Katherine
WATSON
and they live in Oakville, Ontario.
This branch is on Case's paternal side and represents the
DAL & BLOK
Ancestors.
Jacob Cornelisz BLOK
is
the extent of the family line that that I have geen able to discover to-date.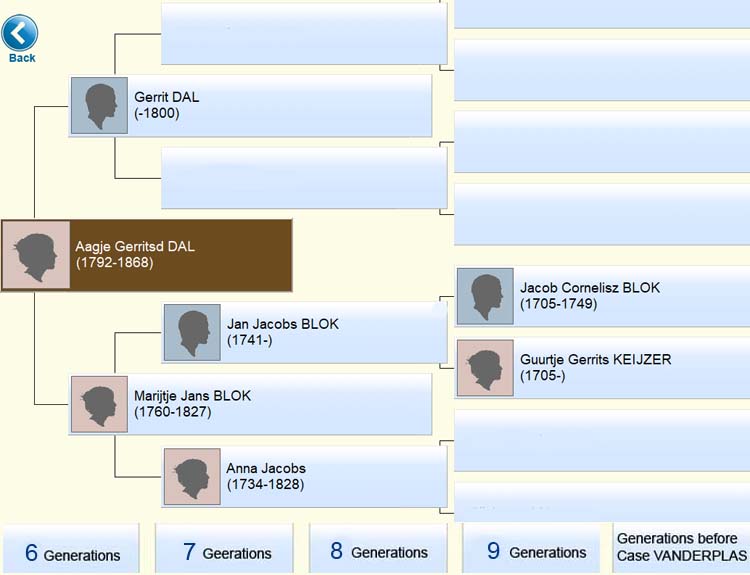 For more pictures of the van der PLAS Family go to Jansje's Album, also Jan & Stien's Wedding.