The night before departure there was an orientation gathering at the Sheraton Gateway Hotel at Pearson International Airport in Toronto where we were informed that This was not a "Cruise" this was an "Expedition" and everything was subject to change.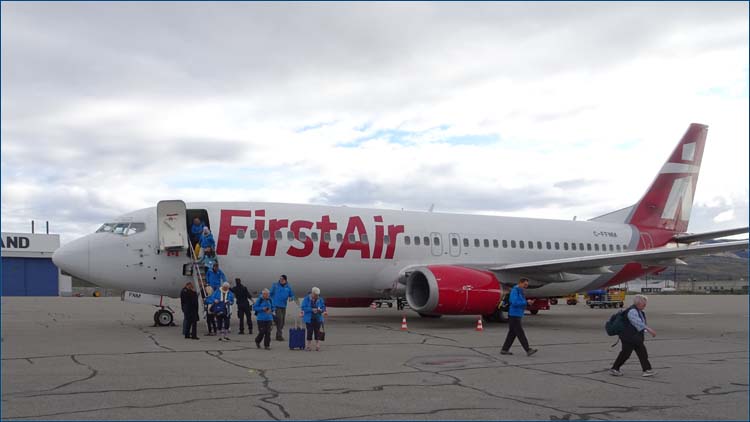 Early on Aug. 17th about 200 people boarded two planes in Toronto for a six hour flight to Kangerlussuaq, Greenland. We boarded buses that would take us to the docks.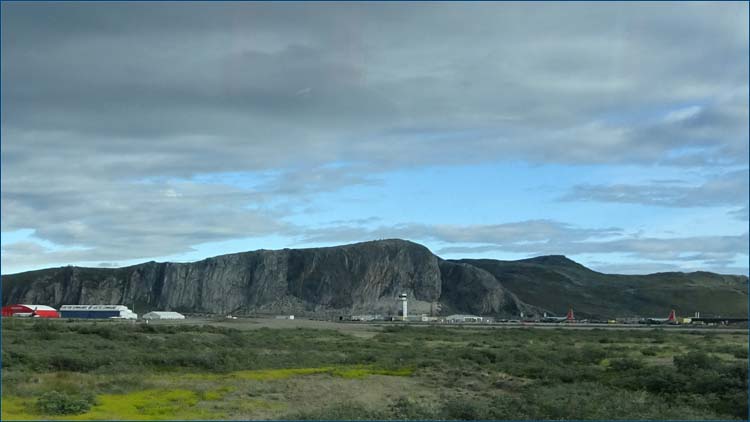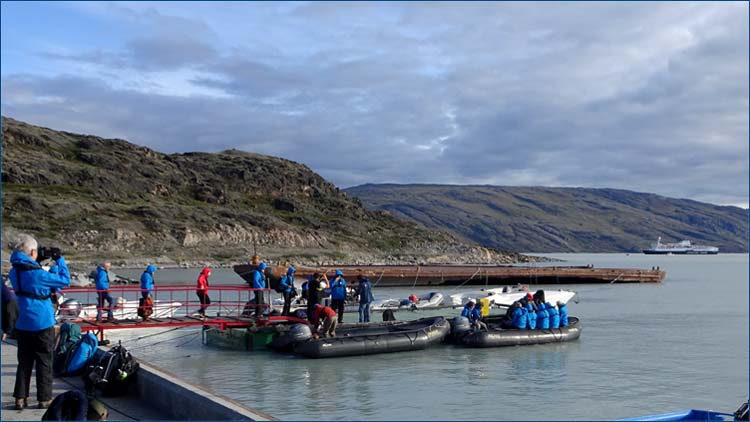 Mid afternoon we climbed into zodiacs and boarded the Ocean Endeavour.
A 137m. ship with 1B Ice Classification. Capacity 200 passengers and approx. 100 crew.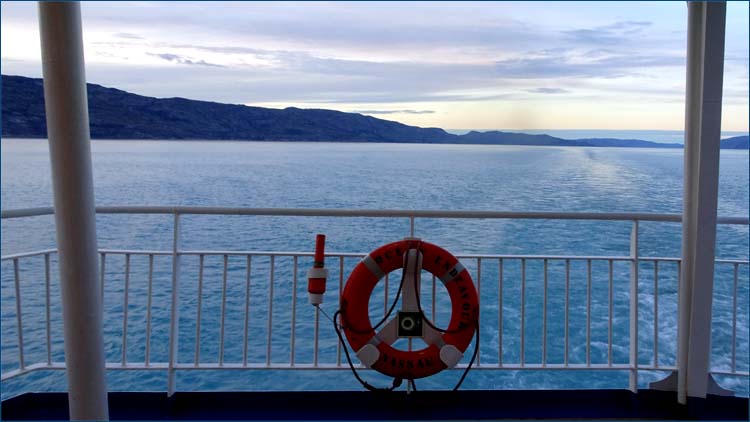 By evening we sail down the 190 km long Kangerlussuaq Fjord. We boarded the Ocean Explorer above the Artic Circle, 66' 34" North and will cross below it on our way to the Davis Strait where we will turn north and cross it again.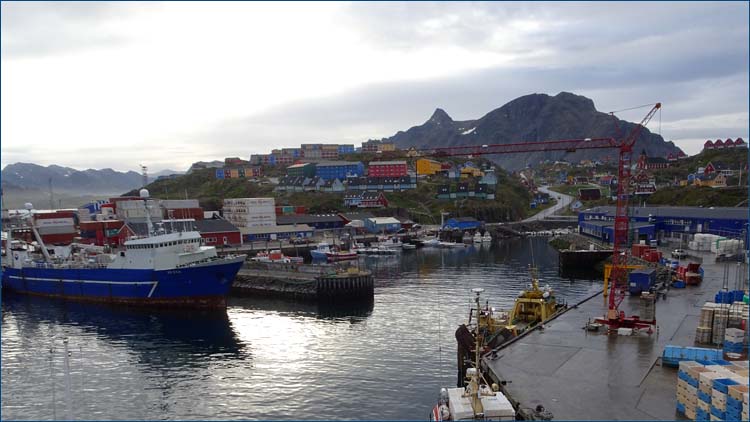 Morning of Day 2 we pull into Sisimiut, Greenland.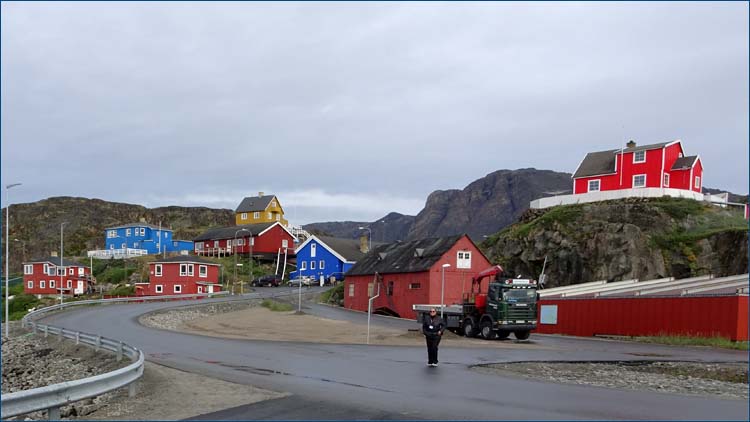 Cloudy but nice day, we tour the town.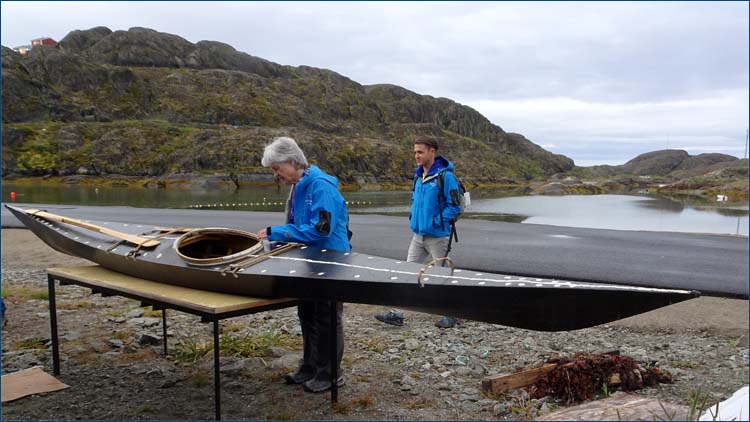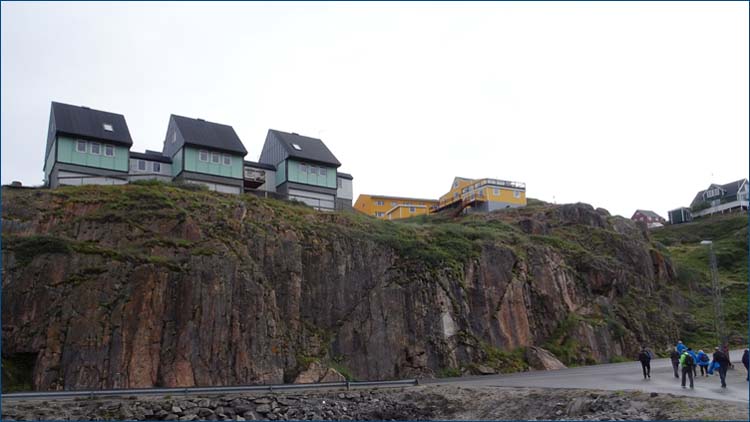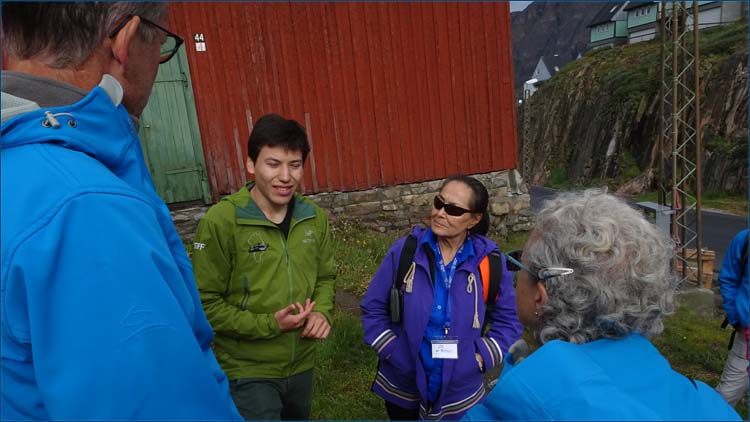 The young lad in green, was our tour guide he was still learning english, but Martha, one of the Adventure Canada staff and a native Inuit was able to help him out.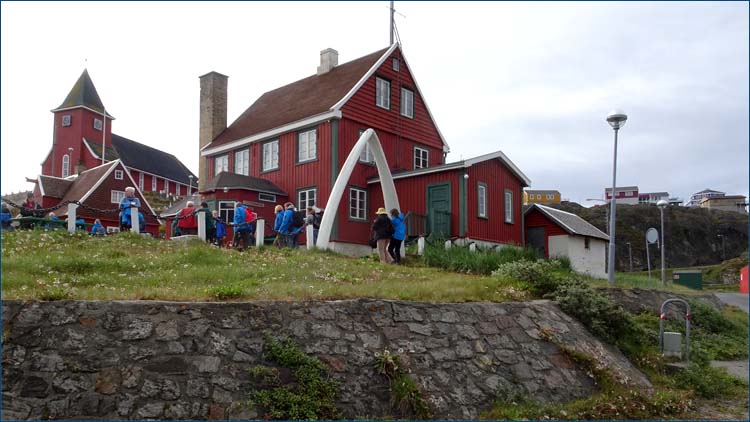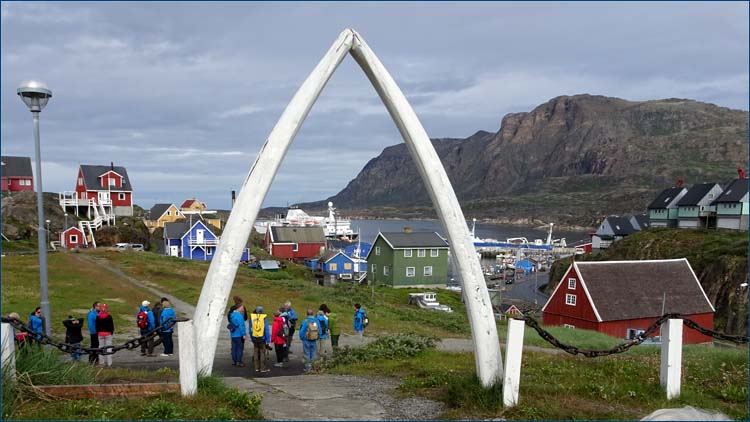 The portal to the museum and church was the jaw bone of a whale.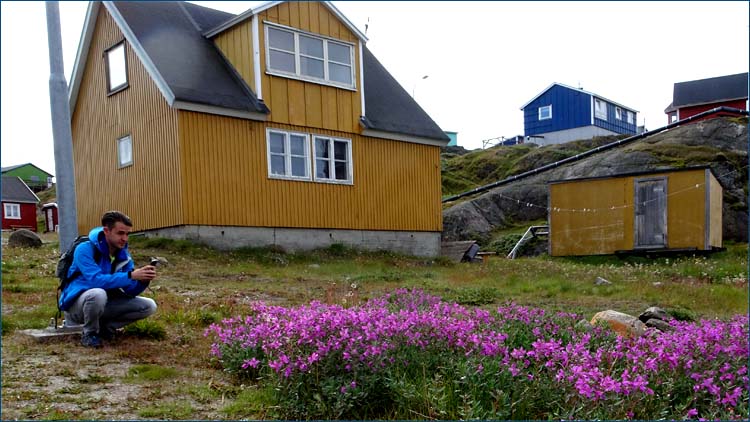 Fireweed or Niviarsiaq (young unmarried girl) - Greenland's National Flower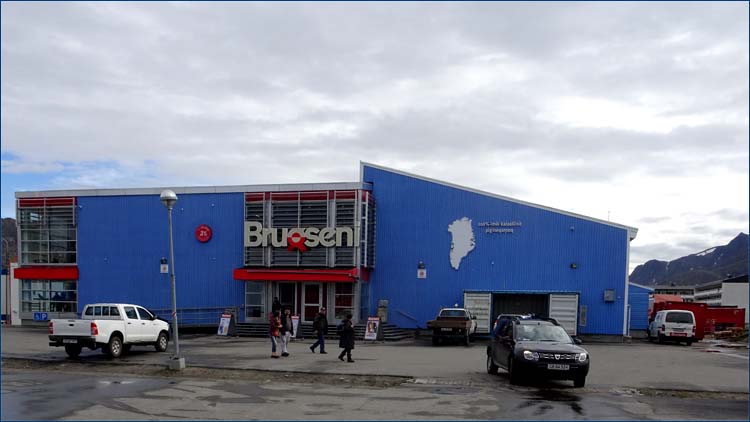 Local Grocery store.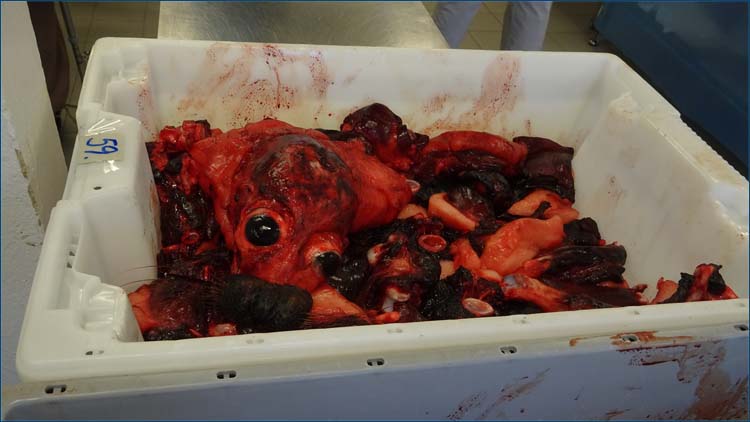 A box of seal meat.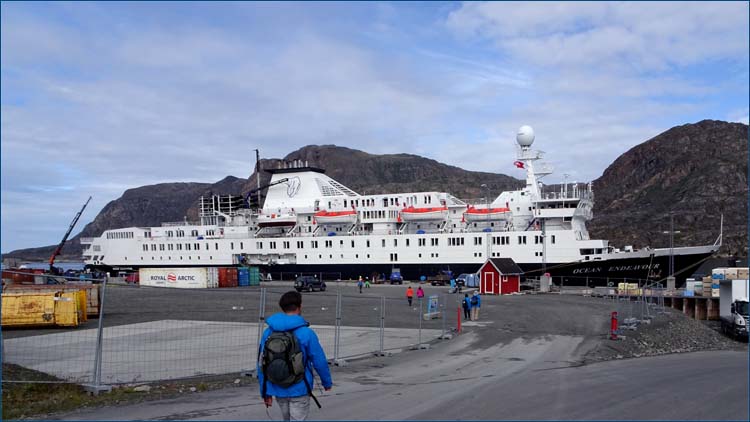 Back to the ship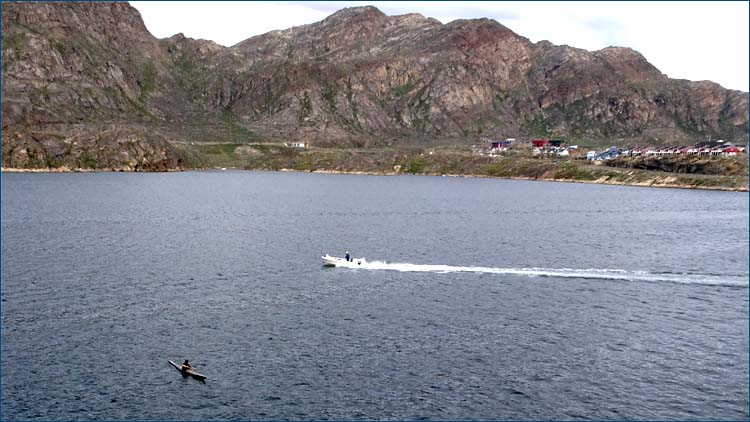 A native in a kayak approaches the ship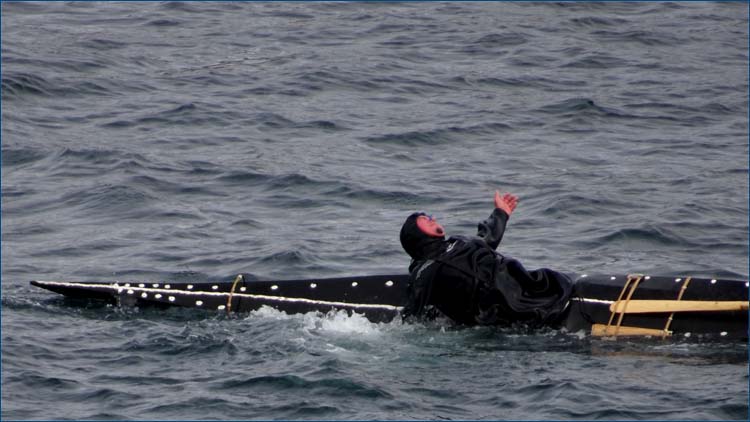 He gives us a demonstration on how to roll over and right yourself in a kayak.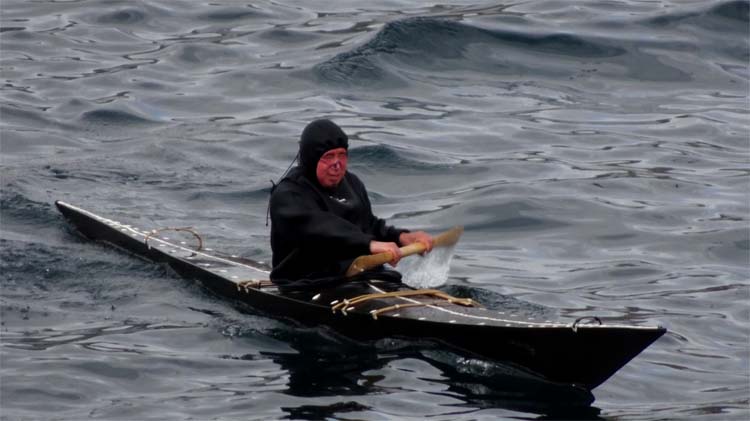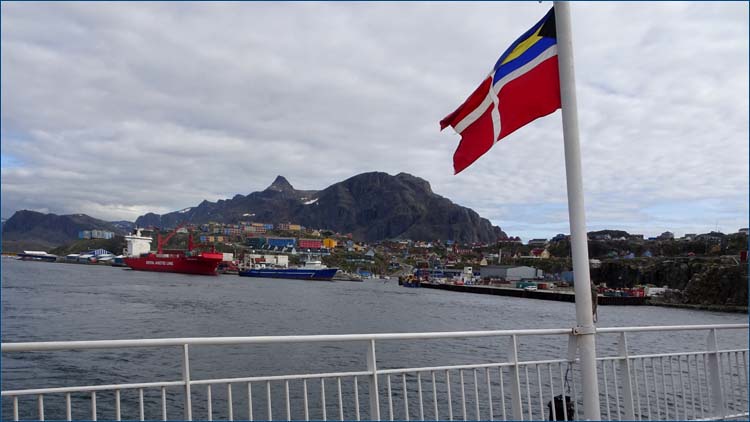 We leave Sisimiut and sail north. We see our first icebergs.