Day Five- Port aux Chois
June 9th, 2017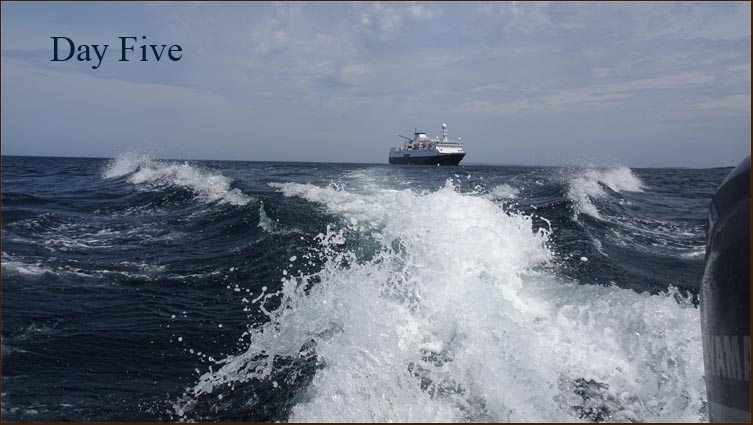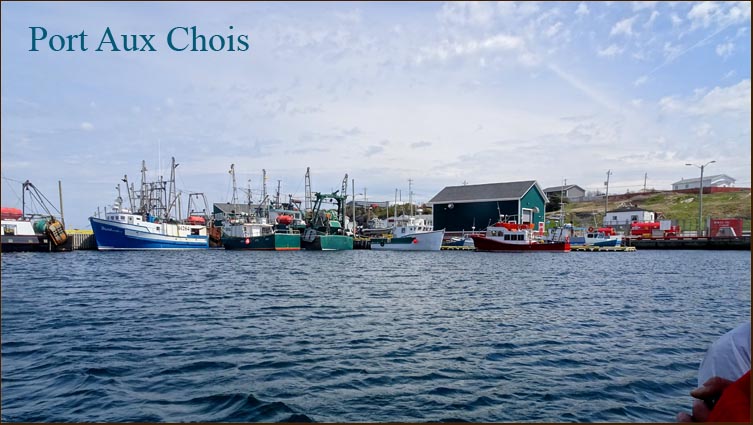 Port aux Chois, fishing harbour on the east coast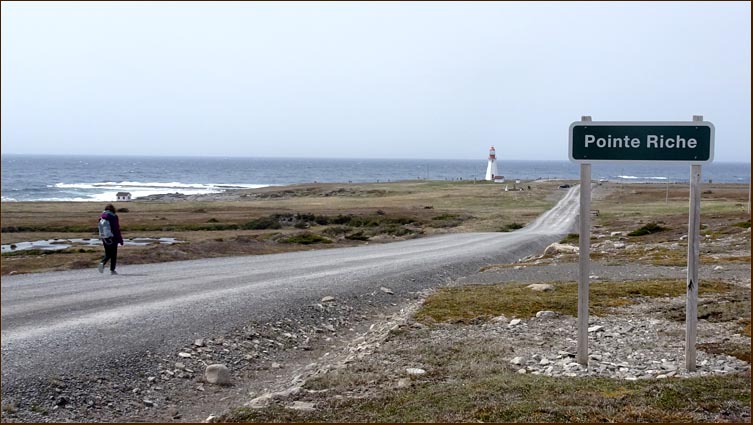 There was a bus from Port aux Chois to the Pointe Riche lighthouse
but Kristine and I chose to hike the 4.5 km to the lighthouse.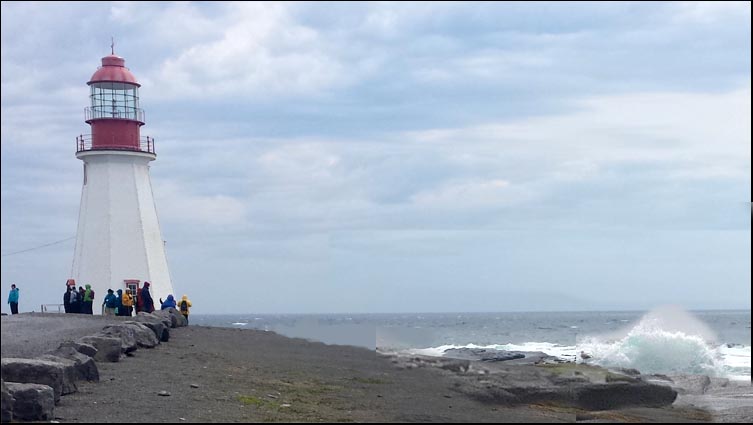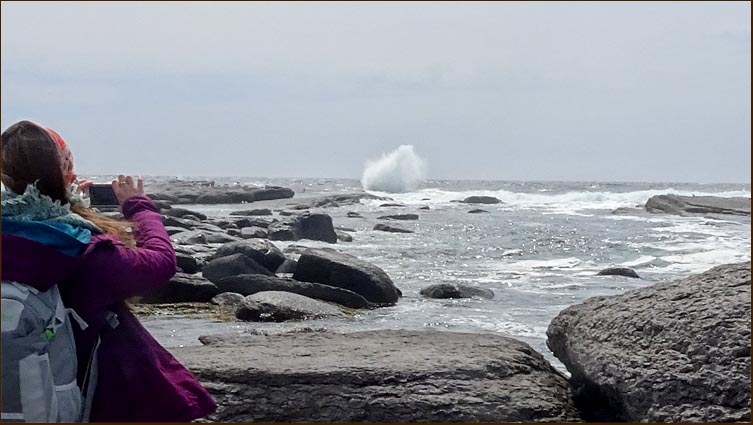 Interesting rock formations on the shore.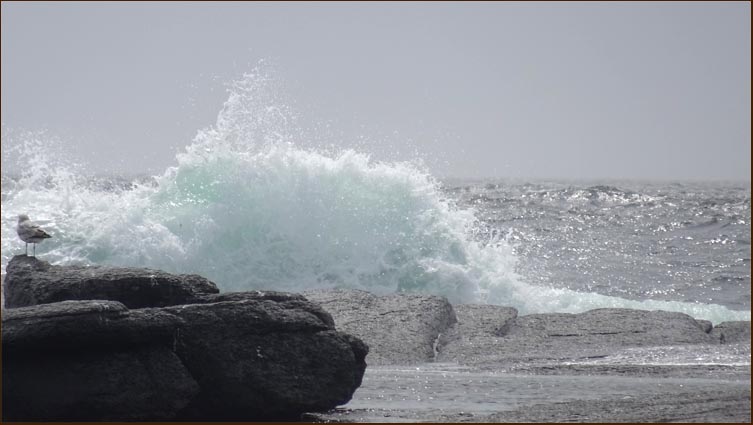 No shortage of driftwood ...
Thank goodness Kathy did not have a way to bring it home with her.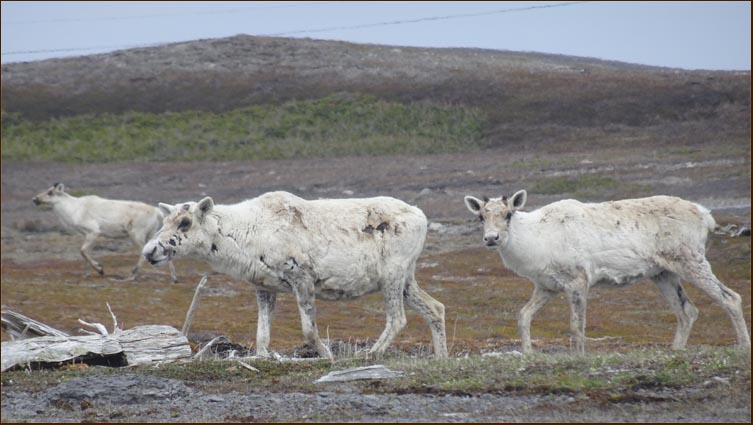 Several caribou were wandering around the area.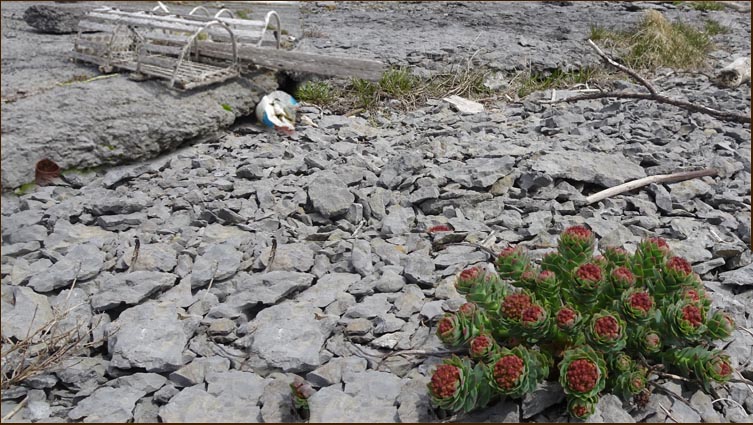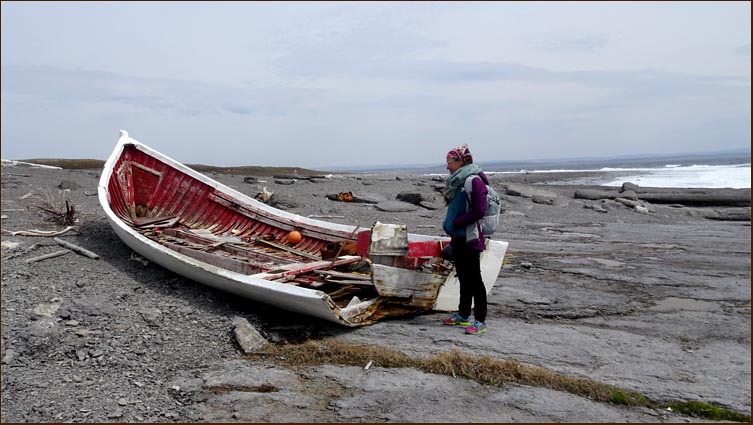 Kristine and I chose to hike back along the shoreline and
came upon many interesting items washed up on shore.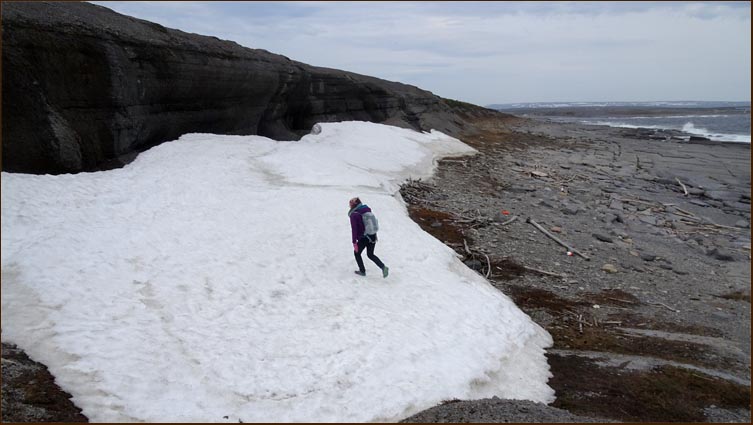 There was still a fair bit of snow in sheltered places.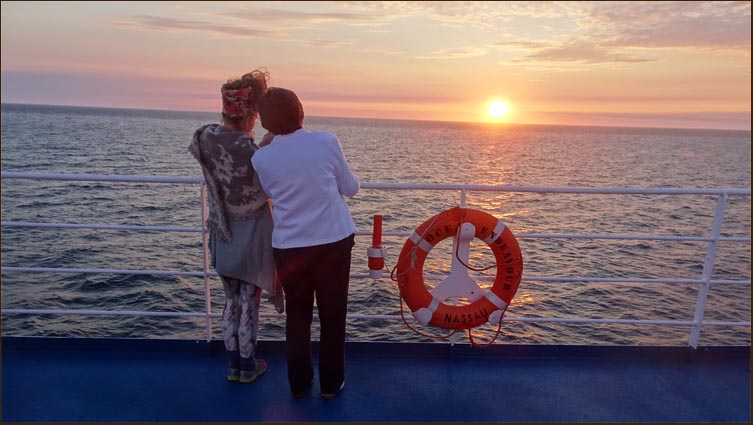 Back on board watching the sunset.